We have been saying it for years , We have been ignored  but   this past week  has certainly  put a different light on the subject.
We knew it  was going on because of our experience . Only a corrupt  government would stop you from questioning corruption.
When you look at it   just a few  players in the right position and you have all the elements of STATE CAPTURE .
The National party Hierarchy certainly seem to look after themselves and their  associates.  It is what is regarded as the  rule of invisibility .. if you cant see what we are doing then you will think were the good  guys.
We  found these interesting links with name suppression  and  the National party , in particular with the business interests of the president  Peter Goodfellow.
We also exposed the back ground to   the  Crafer  farms  and showed that  there is a  gap in the  continuity of  the  companies which   are thought to own the Crafar  farms and are purchasing  Lochinvar .
The  missing link is the circled company  , we  know nothing about it.  it sits proudly  just after the company we  vetted   as  being suitable to make the purchase and the company   with the same name  which actually made the purchase.
More interesting still is that  Terry  Lee  who was a director of Oravida   and   literally left the company one day to set up  the company which  was involved in the  purchase of  the farms.
We also see that Peter Goodfellow  and Oravida are joined at the hip
Nationals multiple connections with Oravida – is it all about scampi ?
Oravida and Sanford, partners in premium seafood for ChinaRead more
Of course there is no getting  away from  that  Visit of Judith Collins  to Oravida  and her husbands position as Director .Jobs for the boys
There are large business interests at stake  and it certainly helps to have some inside   support . Pitty this energy has not  gone into New Zealand companies.
Judith Collins must be  about the only person  in the world who has held the position of  head of the law society,  Minister of Justice and Minister of Police .
With just the right  amount of tinkering on the inside and influencing any thing is possible..
I have just been al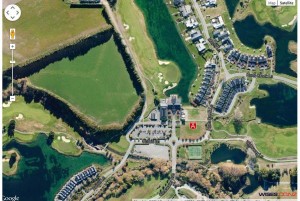 erted  to a post   on Kiwis first  entitled  International Players
The article is  about Suzanne Snively and Victor Cattermole
Susan Snively  of transparency International fame is  the chair person of  Vault compliance systems .
She  works along side  Victor Cattermole sole director and share holder of the company.
Thomas Victor Henry Ronald CATTERMOLE
382 Wairakei Road, Burnside, Christchurch, 8053 , New Zealand
According to Whale Oil "Victor Cattermole is one such dodgy ratbag standing for public office. Amongst other things he has been censured by Securities  and Commerce Commissions for running a (likely) ponzi scheme."
Despite this  the company registered to 3/38 Clearwater Drive, Belfast, Christchurch, 8011 , New Zealand   gives its address   on the web site as Level 19, Two International Finance Centre,8 Finance Street,Central, Hong Kong .
This is also the address   for http://suisseinternationalgroup.com/contact/
I personally find that funny as Suzanne used to work for Jarden and co which became credit Suisse.
It would appear that   Clearwater Avenue is a new development on the golf club  Zoodle is the only   site which locates it , we still need to check it out  perhaps Suzanne  can help us out on this one.
It is not clear where  Mr Cattermole, who uses both Victor and Thomas as his first name , lives  as  the company records on 5 August show him using the  address of 25 Northcote Road,Northcote Christchurch 8052 which is the address he used as Thomas Cattermole on the vault shareholder application  form   but  at the same time as Director Thomas victor Henry Ronald Catermole and using the same signature claimed to live at 382 Wairakei Road, Burnside,vault compliance
I find this   all very confusing   Suzanne   do you work from Hong Kong  or do you work from Christchurch.
what is the registered office of   the  company  and who exactly  works  in Hong Kong.
And what about the transparency of  your business partner   what standards  do you have  .. what can we expect?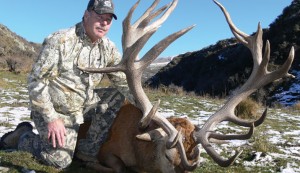 Transparency international New Zealand was funded by the  government  to  do an integrity report on our public service.
We  found that the finding  that we  had  " the least corrupt public sector " came about   due to a number of factors.
Corruption was not defined or looked at – due to the assumption that  as"the least corrupt country " we must be doing things right .
Transparency Internationals New Zealand  itself having  given NZ the status of being  perceived to be the least corrupt so as to encourage business growth in NZ
see  correspondence with the minister Judith Collins  Please provide the evidence to support that New Zealand is the least corrupt country in the world.
and the response from  the companies office
the  following is  a news  release
We repeatedly hear that Shanghai Pengxin has purchased land in New Zealand previously the Crafar farms and now poised to buy the Lochinver Station.
It is time that we got our facts right as to who actually owns the property and just a tiny bit of research brings massive concerns.
There is no company in New Zealand called Shanghai Pengxin and no land in New Zealand owned by a company of that name
There is however an entity called PENGXIN NEW ZEALAND FARM GROUP LIMITED which owns some 76 titles according to Terranet .
PENGXIN NEW ZEALAND FARM GROUP LIMITED has one director, Chinese billionaire Zhaobai JIANG, the company's sole shareholder is MILK NEW ZEALAND HOLDING LIMITED which in turn is also directed by Mr Jiang.
But look at the shareholding of MILK NEW ZEALAND HOLDING LIMITED and it is allegedly owned by Milk New Zealand Investment Limited Suite 1, 139 Vincent Street, Auckland Central.
Strangely enough Milk New Zealand investment does not exist on the New Zealand company register.
The question is how can a non-existent company make an application to be a shareholder?
According to the lawyers for the company's registrar takes applications on face value, this is the reality of the integrity systems which Transparency New Zealand reported on recently .
It was these very same integrity systems which Judith Collins attributed to New Zealand being perceived as the least corrupt.
If we don't look we don't see
If we don't define it we cannot have it
Will there be an enquiry into the company structure of PENGXIN NEW ZEALAND FARM GROUP LIMITED ?
Grace Haden Independent candidate for Epsom.
see anticorruption.co.nz
It is business as usual at the premises of Equity law  Barristers  Limited, the only things that have changed is that the receptionist now  answers the phone   as  equity group. Ask her if it is a law firm and she will tell you that it is .
The sign in the foyer and   by the lift  at  44 Khyber pass road  still read  Equity Law .  Part of the premises  have been leased to   Stewart  an associates  lawyers limited a firm from Alexandra   operated by struck off lawyer Eugine Orlov's  associate  who is also  director of  companies owned by Evgeny Orlovs wife , Lilia Soboleva.EQUITY TRUST INTERNATIONAL LIMITED .Lilia   operates world renowned   companies such as Unihold . Maxhold  etc.
The  only thing  which has  gone  is the web site  but   despite this Orlov still promotes himself as a  lawyer on  you  tube .
Today we obtained information from  Julia Leenoh   that she  is working  under the " trading "name  Stewart and associates equity law  which she claims is  a branch of Stewart and Associates .
The fact that she is  a very new lawyer working  under what appears to be the supervision of a struck off lawyer appears to be  beside the point    see Lawyers to face forced competency test
for more see legal bullying  and
Joo Yeon Leenoh aka Julia Leenoh the  Pawn in the game – recent law graduate who has held a practicing  certificate  for just a month
Evgeny Orlov the Russian chess master , struck off lawyer , director and shareholder of Equity law Barristers limited
Greg Stewart The  associate  who  either has  not done due diligence on  his business partner or has gone into the venture with open eyes, he has become   a vehicle for Orlov .
George Bogiatto the barrister  who  is not great on detail   and is quick to attack  the opposition  .
 Stewart and Associates  the incorporated law  firm  whose name  is now on the same letter head as equity law
 Equity Law the law firm run and operated by  struck off lawyer  Eugine Orlov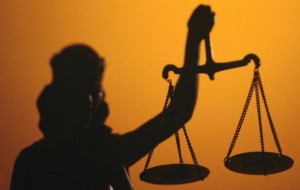 Good afternoon Greg.
This morning I had yet another    truck load of documents served on me    on behalf of    Stewart and associates equity law .  These documents were the same as  last  time  except that they have now been filed in the  court prior to service.
I also  received a notice   seeking to  change the   fourth defendant from Equity law  to equity law barristers Ltd.  there is however no clarification  of the   first plaintiff Equity trust International and I am  uncertain as to whether this is  the tax agent   or the   company which is involved in  international   trusts  which are regularly in the  overseas press .  for certainty the  companies I refer to are
I note that you are the  director  of the    former   and the share holder is Evgeny Orlov's  wife Lilia Soboleva   while the latter   is owned and directed by  SOBOLEVA
I also received a bankruptcy notice  which   is rather deficient   in many ways and did not have a  judgment  attached.
The only  sealed order which I received  was  fraudulently obtained  see  the detail under How to make an extra  couple of  grand and get the  registrar to sign off on it
That debt was addressed through   the   Set-Off Act 1735  as  per my communications with Mr Bogiatto .
Since communicating  the set off to him, I have heard no more about this matter  and have presumed that   the debt was settled   especially since the law society have    found that Orlov over charged  me b some $30,000.
I am rather accustomed to  having a  payment reminder  or demand of  some sort  sent to me  if there was  still a sum outstanding. ESPECIALLY  given that  I   believe it has been settled.
section 4  of the lawyers and conveyancers act  makes it clear that you have to uphold the  rule of  law
It is therefore   quite in appropriate  for you to issue a bankruptcy demand for a   debt that has been  settled.
If there was an issue with the set off I woudl have thought that it woudl have been   appropriate for some one to have communicated  with me  since the   25 February when I  advised that the debt  was settled by that means.
I also asked for a proper set  of accounts  as  the sum which could be claimed  was not  $5038 .  The judge awarded costs on a 1 A basis  . work it out yourself    the  sealed order is a document  which Bogiatto caused to be sealed knowing it to be  false , ( please refer to my correspondence with him   )
I wish to advise you that your practice is being used for  fraud by continuing with the bankruptcy claim you are  a party to the offence . You  are taking this action  on  behalf of Orlov to  cause me   financial hardship and  waste my time .
the  action is an abuse of the process of the court   because
The debt has been settled by way of offset  Act
 the sum is fraudulently  obtained as it is greater than the  court awarded
No communication has been received to advise that the  sum  is still considered as outstanding.
You are  seeking to have it   paid to  EVGENCY  ??
the sealed order has not been attached sealed order
the sealed order is fraudulent as  1A   is  1 day allowance   not three   as I had pointed out in detail to  Bogiatto  both before and after the  order  was sealed.  the difference being $2,640.
I again advise you to do  due diligence  with your  directorship  of EQUITY TRUST INTERNATIONAL LIMITED
It would appear that your  wife Alice has taken over the directorship of EUROSTONE HOLDINGS LIMITED , the previous director  was  Evgeny's  receptionist  who was uncomfortable  with the three directorships which  he had asked her to take on.  an it was only when I saw the international  connections  that she realised she was being used.
Euro stone holdings   is shareholder of
AVALON BUSINESS LIMITED (3053634) –
Director: Ulpiano Calderon MORENO
The Century Tower, Suite 713, Ave. Ricardo J. Alfaro, Panama City , Panama
Registered office: Suite 104, 184 Symonds Street, Eden Terrace,
 BISTRANS INVEST LIMITED (3340091)
Director :Edgardo MEDINA
Apartment 307, Bldg Los Alamos, Via Jose, Agustin Arango, Corregimiento Rio, Abajo , Panama
 DITEC UNION LIMITED (3265215) –
Director: Ulpiano Calderon MORENO
Calle 17 Plaza Amador, Casa El Vaticanito No.10, Ciudad De Panama , Panama
Director : Edgardo MEDINA
Apt 307, Bldg Los Alamos, Via Jose Agustin Arango, Corregimiento Rio Abajo , Panama
Notice how Moreno has two different addresses .
More info about these
Ulpiano Calderon MORENO
 According to open corporates this man had the  following directorships in
107 New Zealand
239 United Kingdom
 Currently two active companies are registered in New Zealand both of them   share the 44 Khyber pass address.
 see: http://www.nakedcapitalism.com/2014/06/new-zealand-shell-company-incorporation-franchises-round.html  which stated
  "Ulpiano Calderon MORENO, director of four live NZ companies and 106 companies struck off in the NZ registrar's Great Deregistration Frenzy."
Edgardo MEDINA
Company directorships
59 New Zealand
 All New Zealand companies have been struck off except these two .
I am going through all of the companies registered to  L 4, 44 Khyber pass  and sharing my findings with the international press  as  this   totally  integrates  with their work on  money laundering .  I will of course  be sharing this   with   the authorities.  Orlov Knows my investigation  skills that is why  he is attacking me , the more he attacks the more I  discover and publish  .
Please remember   the rules   something about a lawyer needing to remain independent and not using their office for fraud.  Also  look up  section 66 Crimes act .
so in summary  I cannot be bankrupted for  a sum which is
not owing
based on a fraudulently sealed order
abuse of process
Orlov wants me to get a lawyer  so that I  can   be out of pocket  even if the court  orders costs in my favour he wont pay it  , so I am not playing his game
Look forward  to hearing from you very soon , if not then I will  put all of this ( and more )  through to the  court   in the period prescribed .
regards Grace Haden
Sent: Tuesday, 22 July 2014 12:26 p.m.
To: 'complaints@lawsociety.org.nz'
Subject: complaint with regards to Stewart and associates equity law
I wish to make a complaint with regards to a fictional law firm
Stewart and associates lawyers are an incorporated law firm director Greg Stewart . shareholders are himself and his non lawyer wife
Equity law barristers are another law firm sole director and shareholder is Eugine Orlov who was struck off last year
There is no person known as Stewart and associated equity law it is merely a concoction of an incorporated law firm and a firm belonging to s struck off lawyer .
In June this year Leenoh, Joo Yeon obtained a practicing certificate and is shown as being an employee of Stewart and associated equity law
I have established that this recent graduate is practicing from the premises of Equity law barristers limited at level 4 44 khyber pass Grafton
The letter head she uses has both law firms named on it . I note that on your roll she used the south Island practitioners phone number but she is not located there and by ringing that number you are given the Auckland number to ring which is the number for equity law.
Julia Leenoh has commenced proceedings on behalf of Orlov , I am a former client of his and he was directed to pay me $30,000 , he has appealed this to the LCRO and also chosen to take me to court for defamation for publishing items which relate to overseas directors who are involved in Money laundering and company fraud. He timed this to coincide with a notice of the LCRO advising that the matter will be dealt with soon.
• The directors whom I wrote about in particular Eric Vanagels and Inta bilder who through the company register trace back to New Zealand and directly to the premises of Equity law.
• Orlov has know that these articles have been there for a year since I drew his attention to them at the time  .
• I have amended the posts since he has attacked me in this way to include greater detail of his connection .
Leenoh appears to be being used as a proxy for Orlov . The file is appalling and the statement of claim names Greg Stewart as solicitor on record. However I do not believe that he has seen the file at all . The statement of claim was served without being filed in court . It was served with a notice of proceedings which had not been filed in court and a bundle of irrelevant documents .
A few days later she sent a notice of proceedings by mail with the covering letter as above . We have no way of knowing if the documents filed in court are the same as those which were served on us . We have brought this matter to their attention but it is apparently being ignored .
The proceedings are vexatious and intent to force us to incur a cost in hiring a solicitor due to the matter being high court and their objection to the company being represented by a lay litigant / director .
My complaint is about the manner in which Leenoh is being used as a proxy by Orlov and working under the name of a fictional law firm which uses and Auckland address and an Alexandra phone number
Name: Stewart & Associates Equity Law
Postal Address: PO Box 8333
Symonds Street
Auckland1150
New Zealand
Locate on Google Maps
Tel: 03 440 4011
Fax: 03 440 4012
please find the relevant documents attached and a photo taken last week of
the board in the foyer of 44 Khyber pass road .
In the interest of transparency I am keeping the public up to speed on this matter on the transparency Web site
Regards
Grace Haden
Open letter / OIA to Minister of Justice
This letter has been published on www.Transparency.net.nz and broadcasted via social media
I also  refer to a previous open letter to you "What justice system " and statement you made in this news article where you stated "it's a court of law not a court of justice".
I have become aware through being sued in our courts for speaking the truth and for exposing serious corruption that our courts are on a par with our casinos.Except that  our casinos have more security issues in place to prevent abuse.
We apparently fare no better than the Wild West it appears to be a free for all in our courts with no ENFORCEABLE systems or processes  to give those taken to court any protection .
When truth and evidence are not factors we cannot have justice. The justice sector by not providing prosecutions for perjury is failing the people
It appears  to me, that the course of justice has been averted. Those in the middle income group who own their own houses are a very good target. Their houses are now worth going after and what better way than to bring a massive financial burden on to them, costs which no one can possibly budget for.
This means that those with means and those who are lawyers themselves can totally abuse the court system for their own advantage and write the costs off as a tax advantage while forcing the other party to hire a lawyer .
If you do not hire a lawyer and defend  yourself you become prey to the dirty legal tricks which deny justice and which is apparently allowed in our Legal system .
Our Justice sector fails in its task to "to make society safer and provide accessible justice services."
Court has become a tool of oppression , why use a baseball bat to steal some ones wallet when you can use a lawyer and get their house and anything done through a lawyer is apparently legal .
Truth, evidence and integrity have no place in our courts and it appears that you can bring civil claims based on nothing but hogwash . Once the papers are served it is for your opponent to spend funds on lawyers, money which they cannot recover due to the oppressor cleverly hiding all their assets before they start.
I have experienced instances where the civil jurisdiction is being used to pervert the course of justice.
Police simply won't act if a matter is before the court and without evidence the civil jurisdiction supported by the total lack of rights to the Universal Declaration of Human rights
Some Lawyers appear to use the court to pervert the cause of justice by using the civil jurisdiction to conceal criminal offending.While it is a crime to beat someone up with a baseball bat it appears to be sanctioned if done with a lawyer and legal tactics.
The fact that immense stress and bullying has health repercussions is not even considered a factor and neither must the person being beaten up show any emotion because that is another black mark against them.
I am a former police prosecutor and through my involvement in the Civil court have found that our bill of rights in New Zealand does not afford the right to a fair and public hearing by an independent and impartial court to those in the civil jurisdiction this is totally out of step with the Universal declaring of Human rights .
I have previously made an OIA request with this regard and  your staff have responded .
I would By way of OIA request further Documentation and discussion papers which examine
1. Why criminal judgements confidential when all civil judgements are published, are both not equally accountable to the public records act.
2. Why convictions in the criminal jurisdiction are not a matter of public record and accessible to all yet civil matters gets full and permanent publicity
3. Criminals have advantage of the clean slate act yet those in the civil jurisdiction are accountable to the decisions for ever , this appears to be a disparity has this been considered and discussed if not why not
4. What the threshold for perjury is and to what degree that drifting from the truth is acceptable before any one is prosecuted, and who prosecutes when the police are under resourced and overburdened?
5. What consideration the minister of justice has given to the use of the civil jurisdiction to pervert the course of justice in the criminal jurisdiction? – To this end, those engaged in crime tend to have more funds than whistle-blowers. Any one coming across a crime has a choice of becoming an accessory by concealing it or speaking up. When they speak up they find themselves under attack from the "would be" criminal and legal tactics rather than truth and evidence are used to financially cripple them. Law is not affordable to the average person and the costs of being taken to court is crippling it is a tool by which the rich and the corrupt can beat up those who are trying to survive. An hour for a lawyer is a weeks wages for the average New Zealander . Law has got out of hand.
6. If the minister of Justice has no way of delivering justice has the minister considered ways to put justice in place or otherwise renaming the ministry.
Our courts need to give protection to the citizens of this country. To allow the courts to be used in appropriately is an abuse of process which I believe the Minister of Justice should seek to prevent.
I look forward to your response.
I am standing as an Independent for Epsom and will make this an election issue.
 Update  see response from Judith Collins re justice
I have long  believed that Trusts are the  greatest vehicle for fraud  and I do not believe   that I am wrong.
A friend of mine received  this  flyer in an email recently  it was from
The web site  is owned by a former law firm  . belonging to a non practicing lawyer
I reported on the same email   last year when it had not been  titivated by  graphic artists, I guess the enhancement means that business is doing well .
 These trusts are set up using New Zealand's very unsafe company registration laws   and  internationally this has    ensured that  New Zealand registers companies are abused  by  foreigners.
The this trust company  trust  web site is   owned by the former law firm see  this Whois Search _ .nz Domain Name Commission
Offshore Director(s) – provided from your side – Offshore Shareholder(s) – provided from your side and apparently you dont even need to know them   .
One such director  was Mr Erik Vanagels this is apparently how it works
Vanagels  was a director  of many of the companies  associated with  equity law  and  Equity trust ( well over 2000) . The offices of Equity law  are  the  address for registration of the companies here in New Zealand .
By way of illustration  one such company  BERGSTONE LIMITED   is shown on the companies register as having  its registered office at Level 4, 44 Khyber Pass Road, Grafton,
the director is  Erik VANAGELS   Buzon 1987, Zone 9a, Carrasquilla & Via Espana, Panama City, Panama , ( hang on  wasn't  Vanangles latvian ?? ) the address  used cant be located on google  but  I did  find this  EURIMEX CORP. – Business Located in New York no   doubt there will be more  but I  know this all   done  by smoke screens and mirrors .  Bizapaedia  claims  " There are 3 companies that have an address matching Buzon 1987 Zone 9a Carrasquilla & Via Espana Panama City, Panama 00000.   The companies are Continenta Corp, Finmarket Corp, and Centroform Inc."
The above  flyer  sent out by Equity trust International states that they set up companies in  Panama
Any way BERGSTONE LIMITED 's  director signed a very suspicious looking consent  consent Bergstone. 
the shareholder of the company is  UNIHOLD LIMITED Level 4, 44 Khyber Pass Road, Grafton, Auckland, 1150 , New Zealand director  since 10 Aug 2011 Manti EFFROSYNI 11 Stavrou Stylianidi Street, Flat 3, Level 2, Nicosia, 2024 , Cyprus , prior to that Humberto Gregorio BARRERA MOJICA ,Ed Villas De Bonanza, Tower D, Apt. 3c, Panama City , Panama and before that Erik VANAGELS
UNIHOLD'S share holder is GENHOLD LIMITED   Level 4, 44 Khyber Pass Road, Grafton, Auckland, 1150 , New Zealand
GENHOLD LIMITED has as its director Fernando Enrique MONTERO DE GRACIA,Calle Primera, Panama Viejo, House 496, Panama City, Republic Of Panama , the share holder is TRUST (NZ) HOLDINGS LIMITED  Level 4, 44 Khyber Pass Road, Grafton, Auckland, 1023 , New Zealand
TRUST (NZ) HOLDINGS LIMITED  has one director and shareholder alady whi is the wife of   who is the wife of  the former lawyer
Google Eric Vanagles for more details  which include links such as
together with Latvian colleagues such as Juri Vitman, Elmar Zallapa and Inta Bilder – preside over a sprawling network of companies with Baltic bank accounts that have extensive dealings with the Ukrainian state, covering everything from arms exports to machinery imports.
Erik Vanagels  offshoreleaks.icij.org/nodes/21975
During the same year, another company from New Zealand, Dominus Limited, also transferred about $6 million to Nomirex. These transactions by three seemingly different companies from New Zealand and Panama all have one thing in common: they all have the same directors and owners – Latvian citizens Sten Gorin and Erik Vanagels, who became known as part of controversies involving weapons sales and the supply of swine flu vaccines to Ukraine.
For more on this  kind of activity   try these links
New Zealand: The Shell Company Incorporation Franchises: Round-Up
While New Zealand's Company Law Reform Stalls, GT Group Helps a Thieving Ukrainian Despot
New Zealand: the Shell Company Incorporation Franchises (I)
New Zealand: the Shell Company Incorporation Franchises (II) (and Ukraine)
New Zealand: the Shell Company Incorporation Franchises (III)
The  court  is being used to silence us  we have therefore to  removed the names   of  the parties involved as it appears that  they consider  factual information and truth to be harmful to them  , While we have the right to speak up it also means that you have to  enure months of court proceedings.
I see this as harassment   this is the  statement of claim    which has been very badly prepared   I have written to  the lawyers concerned  but I am now accused of harassing them, even  serving  the documents in response has ensures that I am serevd with trespass notices.   It is weird  and  bullying in my opinion to say the least.
The  Lawyer actin as tehinctructing solictor  is also  a director  of the tust  company invol , the trust operates  from Auckland  he lives in Alexandra
– will keep you posted  .
From: Grace Haden [mailto:grace@verisure.co.nz]
Sent: Monday, 14 July 2014 3:17 p.m.
To: 'greg@stewartlaw.co.nz'
Subject: Proceedings by Orlov and co
Good afternoon Greg
I have been served with two very large bundles of documents and a claim for a ridiculous sum by Eugene Orlov.
Strangely enough these came right after the LCRO advised that they were going to be dealing with the matters between us on the papers.
These proceedings are the first that I have known that your client was unhappy with the posts on the web sites
He has been made aware of the posts in the past and he has been invited to suggest changes .
Could You please indicate what changes your client wishes to have made I have amended the anticorruption pages but presently cant log into Transparency to edit it.
If you get him to produce evidence as to why statements made are incorrect and tell me what needs changing I will gladly do so .
The file is not very comprehensible and also lacks affidavits .
Also a friend  has been named she is not associated in any way and I wonder why she has been brought into it
I am aware that your client has known about these posts substantially longer than 5 days ago but despite that am happy to make the changes in accordance with section 25 of the defamation act.
I look forward to your prompt response so that this matter can be put right.
Regards
Grace Haden
Phone (09) 520 1815
mobile 027 286 8239
visit us at www.transparency.net.nz
Recent decisons re Orlov
ORLOV v NATIONAL STANDARDS COMMITTEE NO 1 CA127/2014 [2014] NZCA 242 [13 June 2014]
ORLOV V THE NATIONAL STANDARDS COMMITTEE NO 1 CA127/2014 [2014] NZCA 195 [22 May 2014]
EVGENY ORLOV V THE NATIONAL STANDARDS COMMITTEE NO 1 CA127/2014 [2014] NZCA 182 [14 May 2014]
EVGENY ORLOV v THE NATIONAL STANDARDS COMMITTEE NO.1 [2014] NZHC 575 [26 March 2014]
ORLOV v NATIONAL STANDARDS COMMITTEE No.1 [2014] NZHC 487 [13 March 2014]
EVGENY ORLOV v NEW ZEALAND LAW SOCIETY [2013] NZSC 94 [8 October 2013]
ORLOV v THE NATIONAL STANDARDS COMMITTEE 1 AND THE AUCKLAND STANDARDS COMMITTEE 1 [2013] NZHC 2502 [25 September 2013]
ORLOV v THE NATIONAL STANDARDS COMMITTEE 1 AND THE AUCKLAND STANDARDS COMMITEE 1 [2013] NZHC 1955 [6 August 2013]
ORLOV V THE NATIONAL STANDARDS CTTEE (NO 1) CA737/2012 [2013] NZCA 338 [31 July 2013]
THE NATIONAL STANDARDS COMMITTEE (NO 1) & Ors V ORLOV [2013] NZHC 1507 [21 June 2013]
ORLOV V NZ LAW SOCIETY HC AK CIV-2013-404-001025 9 May 2013
ORLOV V THE NATIONAL STANDARDS COMMITTEE (NO 1) & ORS COA CA737/2012 11 April 2013
THE NATIONAL STANDARDS COMMITTEE V ORLOV HC AK CIV-2012-404-3787 23 November 2012
THE NATIONAL STANDARDS COMMITTEE (NO 1) V ORLOV HC AK CIV-2012-404-3787 6 November 2012
Companies currently registered at 4/44 Khyber pass
4-WAY LOGISTICS LIMITED (3589351) Registered NZ Company
The former director was the receptionist at equity law when she became uncomfortable and saw what was going on the directorship was transfered to Leah TOURELEO, B.p. 1487, 1 Port Vila, Pot 540208, Port Vila , Vanuatu the shareholder is TRUST (NZ) HOLDINGS LIMITED owned and directed by Orlov's wife
ARGOSTAR LIMITED (2038680) Registered NZ Company director Anastasia KOUMIDOU Persefonis 8, Flat 301, Aglandjia, Nicosia, 2102 , Cyprus shareholder NORDWELL MANAGEMENT LIMITED whose director Steven James GREEN is a co director of EQUITY TRUST INTERNATIONAL LIMITED,shareholder of Nordwell is BRIDGEPOINT AG Ajeltake Road, Ajeltake Island, Majuro, MH96960 , Marshall Islands – I have been unable to verify the existence of Bridgepoint AG but it apparently has a human signature .. whose I wonder ?
BERGSTONE LIMITED (1871327) Registered NZ Company as mentioned above Director Erik VANAGELS
BEXLEY RISK ADVISORS LIMITED (1875420) Registered NZ Company- Director Manti EFFROSYNI shareholder NORDWELL MANAGEMENT LIMITED whose director Steven James GREEN is a co director of EQUITY TRUST INTERNATIONAL LIMITED,shareholder of Nordwell is BRIDGEPOINT AG Ajeltake Road, Ajeltake Island, Majuro, MH96960 , Marshall Islands – I have been unable to verify the existence of Bridgepoint AG but it apparently has a human signature .. whose I wonder ?
BLACKWILL TRADE LIMITED (3330391) Registered NZ Company director Uatay KABLAN,189 Muratbayeva Street, Apt 18, Almaty , Kazakhstan, shareholder NORDWELL MANAGEMENT LIMITED whose director Steven James GREEN is a co director of EQUITY TRUST INTERNATIONAL LIMITED,shareholder of Nordwell is BRIDGEPOINT AG Ajeltake Road, Ajeltake Island, Majuro, MH96960 , Marshall Islands a company which cannot be located but has a very real looking signature so it must be real.
BORGCAMP LIMITED (2175747) Registered NZ Company director Manti EFFROSYNI share holder Nordwell as above
CARGOTEX LIMITED (2084625) Registered NZ Company Inta BILDER shareholder Maxhold as above in BENTLEX LIMITED
CARGOTRADE LIMITED (3330373) Registered NZ Company director Petr ZIKA this time with shareholder shareholder Nordwell through Mr Green to the unlocatable BRIDGEPOINT AG Ajeltake Road, Ajeltake Island, Majuro, MH96960 , Marshall Islands
CASS ESTATE LIMITED (2362248) Registered NZ Company Manti EFFROSYNI and the Nordwell progression as above
CLOVER MANAGEMENT LIMITED (2102957) Registered NZ Company Yippy a new name Iosif FRANGOS 57 Spyrou Kyprianou, M Frangos Court 501, 6051 Larnaca, Cyprus who is also the shareholder how unique
More on   an attachment coming soon  the whole  lot  will be sent off to the  MED for their  input.
I am grossly concerned that an alleged  company in the Marshall islands can be a shareholder  based on an anonymous signature .. more on this later .
I recently  did  an official information act request to Judith Collins seeking  her source of information  for being consistently quoted as stating that New Zealand is the least corrupt .
In the response she states  that this is the perception index  yet   far too often she  makes the statement as though it is   fact and not  a mere illusion  One such instance is  in  her address to parliament where she erroneously   interprets this to mean " Corruption free "
"New Zealand's reputation for being corruption-free is one of its biggest assets internationally. People who do business and invest in New Zealand know they can trust our laws and our Government to protect their rights and freedoms. New Zealand's ranking by Forbes as the best country for doing business is in part due to the high trust in our public sector. Well done, New Zealand."
If the 'corruption free " statement was made by a company it would be  held accountable under the fair trading act.
National are slapping themselves on the back  for  the low levels of corruption  by  actively concealing corruption and preventing people from speaking about it  as is evident in this question by  MP Grant Robertson 29 May 2014:
I would ask why it is that I am unable to ask a question that is legitimately to the Minister of Justice about the question of corruption and bribery—and I quoted from a Ministry of Justice fact sheet, which describes that as abuse of one's position of power—and I am not allowed to ask questions about Ministers who bullied somebody—
Ross Robertson will retire for Government this year   without seeing his bill  Members of Parliament (Code of Ethical Conduct) Bill [PDF 148k] being passed.
Current chair of GOPAC (Global organisation of parliamentarians agaisnt corruption ) is Andrew  Little , he has a hard job a head of him when   our minister of justice   states that  we are corruption free  and also states ( at 1.05 )that in New Zealand there is no court of  justice .  To me this is a contradiction of terms .
My petition for a commission agaisnt corruption was presented this week . I have little doubt that   it will be viewed  seriously for as long as we do not label or define corruption we wont have any .
I have still to hear form John Key with  regards to my request to him,  I suspect that this has been filed in his drawer until one day he needs to pull it out  in a tit for tat trade off against an opposition minister .
National  appears to thrive on corruption  and  to act in the name of corruption would be  to clip their own  wings  .
I have come to the conclusion that a government which will not let you  question corruption must be corrupt .  Time for a change me thinks.