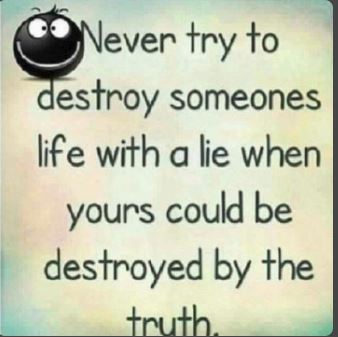 Below  is the  email received from  Vivienne Holm  with regards to the post Open letter to Vivienne Holm Policy analyst for land information NZ .. concealment of corruption
I   have published the message in full with  my response   I have also updated the    earlier  posts to   reflect  Holms views
the questions which I have  and would like to see an answer to are
1. Why did  Two Barristers  approach a  resource management  Law clerk   who was working for brookfields  from home for legal advice ?
see  Hoadley decision  " Mrs Hoadley on behalf of AWINZ instructed Brookfields as a source of independent legal advice."
see Hoadley response " AWINZ Trustees resolved to seek legal advice and assistance from Brookfields Barristers and Solicitors."
Nick Wright  in his response narrative of facts  states " Initial contact was made by Mr Wells to Ms Vivienne Parre (who was at that time married to Mr Wright). Ms Parre was employed at Brookfields at the   time, and the instruction in turn came to Brookfields."
Vivienne Holm Told the law society investigator that she was a law clerk  see copy of ltr 11 May to Holm with file notes of conversation SAQ and Holm 18 May 2011 
The law society in their decision on Holm 4192 completed decision Vivienne Holm state
6] In 2006 Vivienne Holm worked at Brookfields as a law clerk. She did not have a practising certificate until 15 August 2006 when she became an employed solicitor at that firm. At that time she was married to Mr Nick Wright, about whom Mrs Haden has also complained, and came into contact with Mrs Haden because she knew Neil Wells.
next question
2.   In her   complaint  to the  Private security Licencing authority Holm  claims "First, I held a practising certificate throughout 2006 as confirmed in the   email from the NZLS attached  annexure H.
I enquired with the law society  and was told that they did not have the records as the records in 2006 were  held by a different  society which   folded when the new legislation came in .( 2008)
I stand by my Enquiries at the time and the  findings that the law society came to, ie that you  were a law clerk and did not hold a practicing certificate until august   I cant see what the big deal is   other than   that you  too can see that there is no logic in two barristers instructing a law clerk.  the email  copy which you sent is not evidence  , it is hearsay and therefore rejected .
3. my contact with you was in 2006 when you phoned me and intimidated me and attempted to blackmail me by making threats against my private investigators licence if we did not change the name of out legally incorporated trust

Why do you  consider this defamatory when the evidence speaks for itself .
see  emails from vivienne parre
Note Vivienne has been  married a number of times her names have been  Parre   Holm and  Wright
4.  in the emails  mentioned above  you say " I simply wish to alert you to the fact that in my view your registration of the name "AWINZ" and your website are illegal."  what is the basis for this ? we proved through registration  and  our website clearly proved that we had incorporated to prove that the   AWINZ with   law enforcement authority did not exist , this  was of major public interest.
evidence was sent to  you  from the registrar of companies  see here 
So how is it illegal to  prove that something  which  plays such a pivotal role in society is a fraud  and why did you go all out and sustain an attack on me   for a further 12 years to keep this  fraud concealed
5.  you contacted me via netsafe   to  support a complaint under the harmful digital communications act with  regards to a post on transparency  in 2011  which predates the  act .  If there was  anything   incorrect with this  why not simply communicate with  us and seek a correction .Why did it take till 2016  for you to contact me again
Next contact almost exactly a year later
6. in december 2017  you  again contacted me    again you made threats against my  PI licence , why  make threats   when  if something had been lost in interpretation with net safe and myself  it  could have been  resolved with simple non threatening  communications, each time  you come at me in the most aggressive manner . Every contact contains a threat of one sort  or another .
Despite a most civil response and  the promise to provide clarification   you  made a complaint to the private security licencing authority alleging  very serious  wrong doing   for which you did not provide any evidence .
You even tried to imply something sinister in my   arrival at your house in 2006 when I attempted to seek resolution as a result of your threats
7. you state "I note that I gave you a letter from the New Zealand Law Society rebutting your claims about me weeks ago. "  I do not recall getting such a letter   are you referring to annexure H  ? if not please send  me the letter you are referring to  happy  to look at it and publish it
Now   you are threatening  defamation  again  , and no, I don't know  that you are suing me , I do not assume such things . I have repeatedly asked you to point out what you think is defamatory  and you will not tell me. Resolution apparently not high o n your list as you know you will have to eat humble pie   . as I have said its never too late to apologize
May I remind you   that  defamation is a two edged sword  and at this stage it appears that I have the  evidence  that you have been defaming  and blackmailing me To tell someone to change the name of a legally formed trust  or risk losing their  professional licence is black mail I have the evidence that I have been speaking the truth .
The fact which matters is that AWINZ   the  approved organization  was not the  same as the trust which  you  claim you were instructed by.
Please Vivienne  You are a policy analyst it defies belief that you don't know about  identity 101
an unincorporated trust   which  does not have a trust deed, trustees  or assets   cannot make an application for  law enforcement powers
Neil Wells  did not have a trust deed  in  March 2000  to give the minister a copy, this was  two weeks after  two copies had allegedly been signed
Why was Wells claiming that AWINZ  existed in 1998 , if it existed   it could have  incorporated 10 times over , but he was using  his position as  advisor to the select committee  to feel every one so that he could make a fraudulent application   to  the minister.
It is this fraud that you have strived so hard to cover up ,  I can prove it and I welcome your defamation action to prove  the truth. the reality is  that  due diligence  would have prevented  12 years of hell for me.
Last time you initiated definition proceedings  with your then husband  Nick   never proved the content of the statement of  claim,  it is full of lies and seriously misleads the court , you   had my defence of truth and honest opinion  struck out  so that   you could  win.
I call that dirty law   it is against the  rule of law and only unethical  lawyers  act in that way, the law society investigated but because this transition  over the implementation of new legislation  you  got out of it  this is the decision for nick wright decision
It is of note that Nick Wright wright response narrative of facts wrote on a letter head for a fictional company  a undefined trading name  something which cannot enter into a contract  and after he had  been a committed patient   which  appeared to escape the law societies notice   as to his suitability  to  hold a practicing certificate..   it gets better all the time see] WRIGHT v ATTORNEY-GENERAL (NEW ZEALAND POLICE) [2017] NZHC 2865 [22 November 2017]
as a subtle reminder    as  the lawyer you are  obliged to   comply with  section 4 of the lawyers and conveyancers act 
(a) the obligation to uphold the rule of law and to facilitate the administration of justice in New Zealand:
(d)the obligation to protect, subject to his or her overriding duties as an officer of the High Court and to his or her duties under any enactment, the interests of his or her clients.
Any way  your email in response  to the post is below  and my response  back to  you to which you replied "Thanks for the response Grace, that's fine."
From: Grace Haden <grace@verisure.co.nz>
Sent: Sunday, 18 March 2018 5:09 p.m.
To: 'Vivienne Holm' <karen161970@hotmail.com>
Subject: RE: Open letter to Vivienne Holm Policy analyst for land information NZ .. concealment of corruption
Thank you Vivienne
No  I will not accept service   email
I am happy   to   make any corrections  and will  update the posts using your emails  as reference.
I am happy to resolve anything  but  I suspect you are looking for a fight .
The reality is that I checked with the  law society and I have  been told by them that they do not have the records  for   2006 as this was a different society
You  escaped  the wrath of the law society because the act changed in 2008
I am happy to  put an Asterix and   a foot note to the posts to clarify  your view  and  the evidence which I obtained at the time and the findings of the  law society
I cannot understand why you think  that a simple letter can  over turn the findings of the law society   committee , and you call me unhinged !!!!
I  will welcome   your defamation proceedings     it will once and  for all blow the lid on AWINZ .
It is simply beyond me that a policy analyst cannot discern what a trust is  or what a lie to the minister is
You have concealed corruption    you know that you have to attack me  because you are so scared of your own neck
This is nothing more than vexatious  you have built up to this over the years probably because you see this way of getting some  money  due to all your pro bono   mindless work.
Sit down  Vivienne and have a very good hard think about the reality of   AWINZ  the law enforcement authority   which  the  trust deed 1.3.2000  which had not been seen prior to  2006  concealed
Also check out the  lies that Neil wells  told the minister   and ask yourself why you never questioned how wyn Hoadley became a trustee of a trust which  was missing a deed  had no assets and  had never met prior to 10 may 2010
Why would two barristers instruct a law clerk working from home   and why did you tell Sally Quigley that you were a law clerk.

Open some of the evidence on the site   Vivienne   look at it    do your job  you have been  covering up for a fictional organisation  by   consistently attacking me .
Your credibility would   be enhanced if you  looked at the things which  simply do not stack up and say .. oops sorry
I will have no reason to  blog about you and AWINZ once the attacks on me stop.
I have the evidence   , I will be asking for security for costs and I will get a top lawyer    so  be prepared .
Will put this up on transparency  tomorrow. In the interest of transparency
Its never too late to apologise , this can be resolved amicably   you just need to stop attacking me
happy to sit down with a mediator if   you pay
Regards
Grace Haden
I was sent an email a few days ago , it drew my attention to the  filthy letter which had been posted by someone  and attacking Paula Bennett, the letter was allegedly  written by one Ashley Farrell and   was nothing more than a verbal attack and provided no evidence of  any alleged wrong doing other than the writers say so .
It appears that  no attempt has been made to deal with these historic  allegations through any  accepted  means  and  to me they  appear to be nothing more than  what I expect to be one of many attacks on   National  .
The web site behind this  appears to be  http://mediawhores.co.nz, this site was originally set up in 2012 as part of the occupy auckland  movement .  the address  of the registrant  shown at that time was   aotea square.
At about that time I was being  defamed by a Suzie Dawson who also ran a website registered to aotea square , I asked her to remove the content and  she responded  by making false allegations to  the private security   authority   alleging that I was stalking her and her daughter.
The last I heard she was   in Russia  and now from the safety of russia , has taken over  as the  so called leader  of the  Internet party and thus far its only candidate   .
The internet party currently appears to have Sarah Illingworth (Internet Party Communications Director and Party Secretary) promoting the party from the safe distance of the UK   For detail , please see her CV. She states that she physically  resides in the UK  but falsely gives an address in wellington  on the web site  this address  belongs to none other than the web registrant Jo Booth

the company the  web site is registered to is  IP Phase 1 Ltd  which according to the  companies register was struck off 17 May 2017.   as an  Activist working for "TRUTH and JUSTICE " Suzie  you have bombed out  rather badly here .Suzie Dawson on her Face book page posted this .

Her old web site media savvy  in my opinion  very much resembled the  mediawhores web site   and with the type of thing being posted I am not surprised that she  is domiciled in Russia
The person allegedly behind the  mediawhores web site is Cohen GLASS 
He had a company WIRELESS MEDIA LIMITED this site is still live and is registered to Vocus Communications   which is he same company as mediawhores is registerd to . The address for  wireless media is 17B Farnham Street which appears to be a postal  depot .
The new director for the company ethos media   which  Glass  set up  on 30 march 2016  has now been handed over to  a new director
Sarah Edmonds  who resides in a hotel in  Hamilton and used the same post office box company as her registered office .
Cohen  resigned as director and share holder  and  six share holders replaced him I wonder if the shareholders know that the director is  elusive, ethosmedia.co.nz is registered to  Julian Glass  who uses the same address  and  phone number as Cohen Glass
Knowing what I know about  Suzie Dawson   and her associates I would not be at all surprised if the current attack on Paula is  being carried out   through anonymity and stool pigeons    by the internet party .  It's just my honest opinion, I can feel it in my bones and its something that I know Suzie would  do   after all she did it to me .
Update
we have received this  email
—–Original Message—–
From: Wireless Media [mailto:info@wirelessmedia.net.nz]
Sent: Monday, 6 November 2017 11:20 a.m.
Subject: Formal notificuation of defamation

Hello

Somebody has sent me this link this morning to your website

http://www.transparency.net.nz/2017/07/04/who-is-behind-the-attack-on-paula-bennett/

It contains defamatory, misleading and false information.

Cohen Glass is not the "man behind" the Media Whores website

Cohen Glass works for Wireless Media.

Wireless Media is the domain holder of around 350 NZ domain names, including mediawhores.co.nz

They are a client of ours and nothing more, just like the others.

What they choose do with that domain name is none of our business.

You have also tried to associate the company Ethos Media Ltd which is a separate legal entity altogether and nothing to do with media whores or wireless media. Thus you have completely made up that association. We have notified Ethos Media Ltd of this today also.

And we certainly had nothing to do with the political take down of Paula Bennett.

Please be formally notified of this defamation.

You have 1 week to correct the information, or our next letter will be couriered to you and will be a demand/ claim for damages in thw vicinity of $100,000 (yet to finalized/ calculated).

Jim

Administrator

Wireless Media

—

Wireless Media

Ph 09-889-3615
We have responded
Dear Jim of   Wireless media
I have no  Idea who you are and how  The transparency web site has defamed you
Please provide me  with full particulars of  the alleged defamatory statements and provide evidence as to  how we were wrong and knew our publication to be wrong
Could you also provide your full name and your association with the  alleged defamed person / entity, we will  be happy to receive your input and adjust the site appropriately .
It would appear that wireless media is a trading name  could  you please advise  the entity which uses this name , it is of concern to   transparency that  a fictional " person"  appears to  be the holder of so many   domain names , it may be  something which we will have to take up  with the domain  commissioner.
Our comments 
Sarah EDMONDS  resigned her position as  director  on 28 september  and the  director of  ethos media is again Cohen James Glass
4 Sunderland Street, Westport, 7891 , New Zealand…
Wireless media  directed  and owned by Cohen JAMES  Glass   was liquidated   and left substantial debts   see liquidators report here 
Interesting that    wireless media has continued to hold  so may clients   despite leaving its creditors out of pocket
now I wonder who  JIM could be .  could that be  Cohen James  Glass????
Yesterday I was approached by Net safe , who on behalf of Vivienne Holm sought changes to  former  blog posts, they said that this was because  Vivienne after holding a practicing certificate for  the past 10 years suddenly cant get one because of  something that was written   many years ago* . Vivienne   is seeking  changes to the blog.   We are happy to make corrections  but  there is nothing to correct .   We are interested however in  addressing   injustices  and  if she feels that the comment   is an injustice then she can assist in correcting a far greater injustice  before we  look at the perception she has of tiny little one .
* This is what  we were told apparently the girl at  Netsafe got this wrong  , if Vivienne had an issue with our references  she should have contacted us direct then there would not have been any confusion, instead  Vivienne  has chosen to  take defamation action against us  , we cannot   change what we were told . We apologise if Vivienne   felt uncomfortable with the fact that  we posted what we were told .   My  previous contact with  Vivienne had been in 2006  when she  phoned  me late at night  and made threats against my private investigators Licence if we did not change the name of  our legally incorporated trust, I felt intimidated as I do now after she made a malicious complaint to  the private security licencing authority in 2018   for  things which  happened 12 years  earlier in my private life .  When I decided  that My  licence asnt worth the fight   Holm took  defamation action insead despite an offer being on the table   for her  being able to seek corrections for anything that she could  prove wrong.  we stand by the intergirty of our ivestications and see teh defamtion proceedigns  in the same light as the  first contact we had with Holm.
Summary  of Blogs which mention Vivienne
About AWINZ – Animal welfare institute of New Zealand  see also my affidavit
Intimidation by Vivienne HOLM ( Vivienne Parre ) ( Vivienne Wright )
How could A non existent private law enforcement authority survive for so long? Why condone corruption in Waitakere City?
Open letter to Wyn Hoadley councillor TCDC
Did David Neutze check the facts before he acted?
Is Wyn Hoadley fit to be a Lawyer, A trustee or a councillor?
How to get your litigation funded through the public purse
The following is my response to Net safe  ,  The fact that Vivienne  and Malcolm North who has been  harassing me,   both worked at the ministry of social development   is a fact that is not  lost on me .
….Thank you net safe 
The animal welfare Institute of New Zealand (AWINZ )  had law enforcement powers  which it obtained after  an application was made   to the then  minister  of agriculture on 22 November 1999 .
A blank trust deed  had been attached to the application made by Neil Edward wells a barrister .
In reality ,No trust existed  and  no entity existed but the government  gave  AWINZ wide sweeping law enforcement powers akin to those held by the RNZSPCA, which includes search and seizure and ability to  fine people .
Neil Wells who applied on behalf of AWINZ had written the   no 1 bill for the  new Animal welfare act  and had inserted the  sections to  facilitate the application he subsequently made   and  he  also advised on  the act  as "independent advisor" to the select committee without declaring his obvious conflict of interest of writing an act  to facilitate his own business plan
In March 2006  an  employee  of Waitakere city council   Lynne McDonald ( the bird lady ) approached me with the concern that she, a dog control officer,  was required to  " volunteer " her council paid time to AWINZ and prioritise animal welfare over   dog control . The building at  the council  had been   rebranded   and  Neil wells her council manager from 2005  was the only person operating AWINZ   for which he used a logo which was  identical to the new branding of the council building .
Maf at the time of an audit acknowledged that the two   entities appeared to  merge and it was difficult to see where  one   began and the other finished.  The council on the other  hand denied that AWINZ operated from their premises . This  was  in reality a massive public fraud  using   public office for private pecuniary gain.
To prove that AWINZ  did not exist  several of us incorporated the name Animal Welfare institute of New Zealand  .It is impossible to incorporate the  identical name of  an entity, we were successful  there by conclusively proving that  AWINZ  the law enforcement authority did not exist .
Vivienne Holm @ Vivienne Parr @ Vivienne Wright   Phoned me late at night and made threats  against my Private investigators licence  and there by my income and livelihood.  She demanded that we had to give up the name AWINZ  when intimidation did not work Her then husband  Nick wright then   took over the matter  as Vivienne at the time  was working as a law clerk .
I called at her address to discuss a resolution and was promptly served with a trespass notice.
Now it has always puzzled me   why a Law clerk was instructed , surely that is not usual  and  why was her   first port of call  be an intimidating phone call late on a Friday night .. I thought that  a legitmaley instructed   person would use more transparent means  rather than acting like a thug.
After her husband  , a resource management lawyer  , became involved Threats of legal action were made  and out of the blue a trust deed materialised.
I was to find that the trust deed  dated 1.3.2000   had been signed when the  then dog control manager at Waitakere city council, Tom Didovich  visited the   various people who thought they were trustees.
However  they never met  never passed a resolution and certainly were not involved in the application  for the  " approved organisation'  under section 121 of the animal welfare act  ( which Neil wells had had such a massive part in ), the trust they  were allegedly involved in held no assets  and  after  three years the trustees who  still had not met  were not reappointed, hence this was a totally sham trust
Nick Wright took me to court for defamation ,  for saying that AWINZ was a sham trust, which it was  and has proved to be . The defamation was allegedly of Neil Wells  , I was denied the right  to a  statutory defence of truth and honest opinion and no finding has ever been made that I defamed Neil wells  but I had to pay  some $100,000 to him and his  lawyer  all   for  being a whistle-blower on serious corruption .
This  went on for  some 10 years  the object was to bankrupt me . Neil wells in an email to MAF in 2007    said that this was his objective , he certainly tried hard enough
Nick wright  who is reputedly the "Auckland lawyer who had "fallen on hard times"( http://www.stuff.co.nz/national/crime/77079681/auckland-lawyer-awarded-14000-from-police-over-false-arrest-imprisonment) has  ceased practicing   and Brookfields continued  their attack on me, I can only guess that if they had done the decent thing they  would have seen some notable  lawyers  struck off  for not checking the facts  before  filing matters in court and using their office contrary to the provisions of the Lawyers and conveyancers rules .
In the process of suing me they used dirty  tactics because  facts and evidence would not have won it for them . I have reason to believe that that  also worked  covertly on my marriage and ensured that  my 23 years marriage and my family was destroyed.   The lawyer who represented me was later found to be incompetent  and I  very much suspect he was working for the other side . So I lost ,  no way of winning when you have  a lawyer who the law society acknowledged as being incompetent and for whom judges had no respect .
All in all this created a massive miscarriage of justice   and one which I physically paid out well  over $300,000  for and   find it impossible to quantify the lost   hours of work, health    stress etc.
Brookfields, on  behalf of whom Vivienne Wright at the time,(previously Vivienne  Parr   now Vivienne Holm)  , took instructions from the fictional AWINZ  tried to liquidate my company and succeeded    until I found out that they  had  filed a false affidavit of service  and the whole thing was reversed.
So now 10 years  down the track and after having held  many  practicing certificates Vivienne  wants a different type of practicing certificate   because she is going to work  for Paul Cavanagh  who   retired exactly a year ago  .
Vivienne " believes "   that she   already had her application in .  I am sure that she did not.( this is based on my concurrent records  )
I believe that  my post is   totally accurate  and that the fact  of   the date of her application for a  practicing certificate is   just a teensy weensy  bit  trivial compared to the  years of suffering which I and my family  have had to endure.
The good news is that I am happy to  work with  any one  who helps put things right . When the AWINZ matter has been addressed  and is history I can take down all the posts  but while the injustice   exists it requires exposure  of the fact  and   the facts will remain in the public realm
I cannot understand why she claims that  she   cannot get a practicing certificate on this occasion   , the  email you sent is dated 19 September 2016    and states that she  has held a practicing certificate  from April 2015 to the present .
Practicing certificates  renew at the end of June ,  The law society have just informed me that she does not currently hold a  practicing certificate, her last one expired 25 November  2016, it appears that that is the date when she left the MSD
My internet search reveals that  Paul Cavanagh QC  retired a year ago .
It would appear that Vivienne Holm  now wants to work in public practice again , as such she will  become an officer of the high court   and according to section 4 of the  Lawyers and conveyancers act will  have an  obligation to uphold the rule of law and to facilitate the administration of justice in New Zealand:
She may  wish to  help address the  AWINZ injustice ,  once that  has been sorted I can look at removing / altering  blogs .
I do find it amusing perhaps coincidental perhaps not , that  she was  employed by MSD   until 25 November where Malcolm North  who has been harassing me, by email   also works.
But getting back to Vivienne    I am happy to   remove  anything minor when  a greater injustice has been resolved, she only needs to contact me  and help me    right the wrongs  of the past  that she was instrumental in in  kicking off .      A person with integrity   would  see  that an as officer of the court  Vivienne  would  have an overriding obligation  to  justice  and if she cannot how integrity in   putting the past right  then she should not be asking me  to change factual information .
In the interest of transparency  I will be publishing this on Transparency.net.nz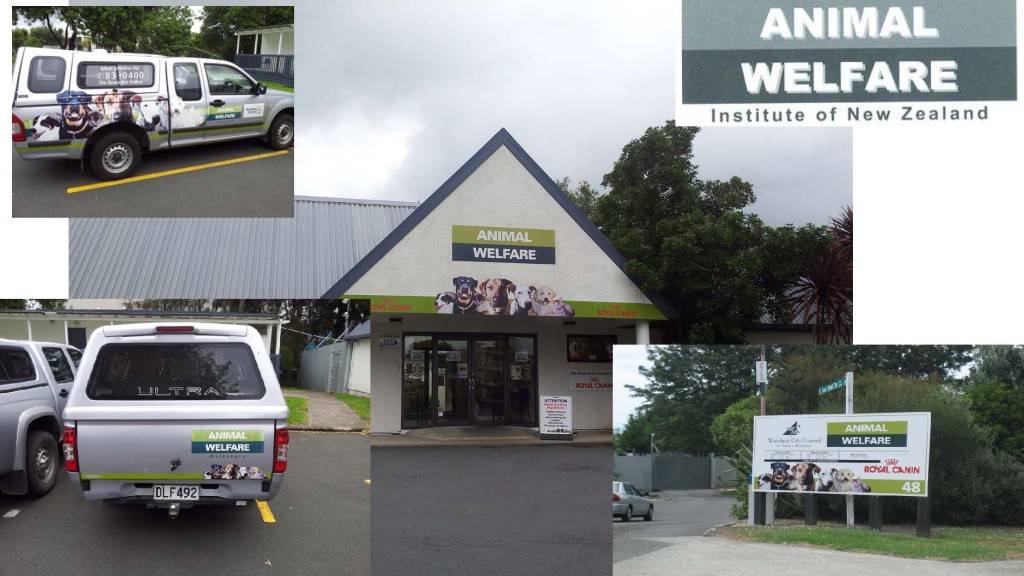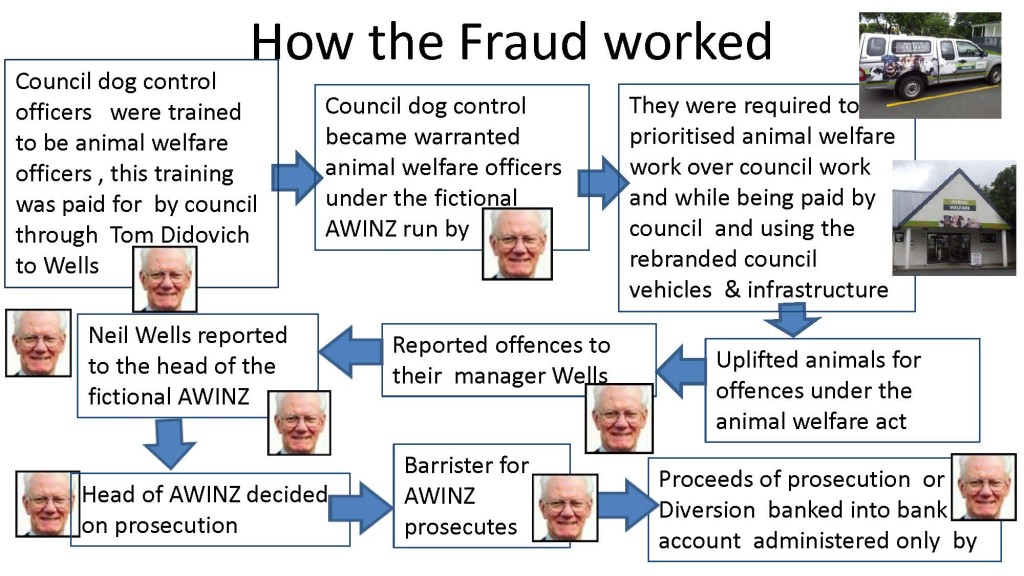 this blog was updated in  2018 when  Vivienne made a malicious complaint to the Private security  licensing authority about me.
she went back  12 years and made all sorts of scurrilous  accusations against me.  It would appear however that the lady from Net safe  got he facts twisted  and so  what I  wrote about vivienne trying to get a new  practicing certificate in 2016  was inaccurate.  what brought her  out of the wood work in 2016  is a mystery  she was  having a go at me  about a 2011 post .
More to come on Vivienne  the truth has to come out .
Update   March 2013   Vivienne holm   is   claiming defamation   but is not revealing how the truth is lacking 
the point of contention appears to be the statement that she was not  working at brookfield and  did not hold a current practicing certificate.
It appears that she was working  from home , her husband at the time resource management partner of Brookfields  took on the matter 
The law society at the time  told me that she  did not  have a practicing certificate  and  confirmed this in this document  and this  one 
Holm Has  tried to retrospectively   correct the law society  but we do not accept that as evidence , 12 years later is too late  to re write history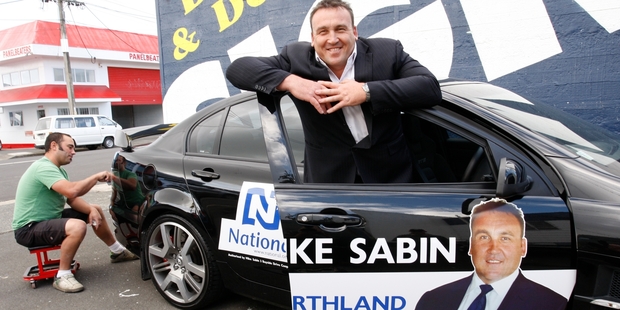 From: Grace Haden
Sent: Tuesday, 3 February 2015 2:20 p.m.
To: 'select.committees@parliament.govt.nz'
Cc: 'jonathan.young@parliament.govt.nz'; 'lindsay.tisch@parliament.govt.nz'; 'ian.mckelvie@parliament.govt.nz'; 'phil.goff@parliament.govt.nz'; 'Kelvin.Davis@parliament.govt.nz'; 'david.clendon@parliament.govt.nz'; 'Mahesh.bindra@parliament.govt.nz'; 'KanwaljitSingh.Bakshi@parliament.govt.nz'; 'Andrew Little'
Subject: Petition for a commission against corruption
Good afternoon
Last year Andrew Little presented my petition for a commission against corruption
I am a former police officer and now a private Investigator who has found herself at the fore front of corruption In New Zealand because I believed the spin that NZ was corruption free.
I thought it was the proper thing to do, to draw attention to the fact that a man had written legislation for his own business plan, advised on it at select committee level and then using a false name  applied for the coercive law enforcement powers which he had helped create.
The powers were under the animal welfare act and he claimed that he made an application on behalf of a trust called the Animal welfare Institute of New Zealand(AWINZ ) . The trust was fictional, the minister was misled and no one checked that the Animal welfare institute of New Zealand existed.
In 2006 a lady working at the Waitakere city council dog control unit asked me if I could find out who or what AWINZ was. The council vehicles and the buildings had been rebranded to have the appearance of belonging to AWINZ, the council officers were required to Volunteer their council paid time to AWINZ and prioritize animal welfare over dog control . The prosecutions were performed by the council dog control manager who was one and the same as the person who had written the bill which ultimately became foundation for the law. This was a classic case of public office for private pecuniary gain – which is deemed to be corruption by international standards.
Through my journey with corruption many people have come to me and have told me of the brick walls which they , like me have encountered. The police say they had no time , the SFO say not serious or complex, the ombudsmen took 2 ½ years to get a document then went quite ,the office of the auditor general total ignored it .. IT HAS NEVER BEEN INDEPENDENTLY INVESTIGATED except by the society for promotion of community standards , who confirmed what I had alleged.
In having my petition rejected, I have struck yet another brick wall and again things are done with an appearance of legitimacy but without any real legal foundation and ability.
Mike Sabin rejected the evidence of my petition on the basis of standing order 236 b . this quite clearly states that the evidence is considered to be an irrelevant or unjustified allegation can be expunged. It does not state that all of the evidence can be thrown out and indeed there are various issues raised in my evidence not just that of AWINZ .
236 Irrelevant or unjustified allegations
When a witness gives evidence that contains an allegation that may seriously damage the reputation of a person and the select committee is not satisfied that that evidence is relevant to its proceedings or is satisfied that the evidence creates a risk of harm to that person, which risk exceeds the benefit of the evidence, the committee will give consideration—
(a) to returning any written evidence and requesting that it be resubmitted without the offending material:
(b) to expunging that evidence from any transcript of evidence:
(c) to seeking an order of the House preventing the disclosure of that evidence.
It concerns me that Mike SABIN was so actively involved in the removal of this petition and in light of the events of the last week it is entirely possible that a conflict of interest existed.
Mr SABIN does not state that the allegations are irrelevant or unjustified , and 236 b clearly states "to expunge that evidence from any transcript of evidence " this does not give open licence to dispose of all of the evidence.
Additionally my evidence does not make it clear that the matter has been" thoroughly investigated" my evidence is that it has never been investigated by the proper authorities .
As a former Police officer Mr Sabin is well versed at writing complaints off but this is a matter before parliament , it needs to be dealt with according to the rules and I do not see that 236(b) can have all the evidence expunged.
Additionally standing Orders have ways of dealing with evidence which could have impact on persons reputation . I have deliberately not named any one however the evidence in support which were obtained from government and council files show who the players are in the game. The Animal welfare institute of New Zealand does not have legal existence hence does not have any legal rights and therefore cannot have a reputation .
It is precisely the use of such fictional personas which makes fraud prevalent in new Zealand , this practice is being condoned and this is exactly why we need a commission against corruption . It is a huge elephant which is being ignored.
I request that the committee review the manner in which this petition has been disposed of and ensure that it was done lawfully if they up hold the decision. I am happy to resubmit eh evidence with names removed if that assists .
Additionally under the OIA I request the names of those who sat on the committee with Mr SABIN and voted on dumping the petition and writing the letter attached above and the minutes pertaining to this .
I will be publishing this letter on www.transparency.net.nz as the public have a right to know .
Regards
Grace Haden
Phone (09) 520 1815
mobile 027 286 8239
visit us at www.transparency.net.nz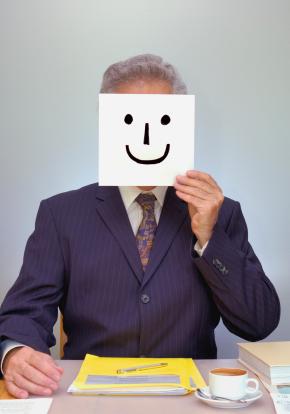 The law society have a statutory duty to deal with two groups of persons – lawyers and incorporated law firms .
The  first one  is seemingly straight forward a lawyer  gets a practicing certificate and is for that year a lawyer and is  placed on the law societies register .
The law society  also provides a page called "Find a Lawyer or Organisation" and by entering a name onto that   search field and selecting "organisation"    names come up.
Basic logic would have  you think that the "organisations' would be incorporated law firms   but that is not  so.  The reality is that the  organisation search is grossly deceptive,  to such an extent that even  the staff administering the  register cannot tell you if  these " organisations "are  incorporated law firms or not.
An incorporated law firm  is defined as

incorporated law firm means, subject to sections 15 and 16, a company that—(a) provides to the public services that are, in relation to a lawyer, regulated services; and(b) has as its directors no persons other than lawyers who are actively involved in the provision by the body corporate of regulated services; and(c) has as its shareholders, in respect of shares that confer voting rights, no persons other than—(i) lawyers of the kind described in paragraph (b); or(ii) persons who are administrators of the estates of persons who, at the time of their death, were lawyers of the kind described in paragraph (b); and(d) has as its shareholders, in respect of shares that do not confer voting rights, no persons other than—(i) lawyers of the kind described in paragraph (b) (any 1 or more or each of whom may, but none of whom is required to, hold those shares as a trustee of a qualifying trust); or(ii) persons who are relatives of lawyers of the kind described in paragraph (b); or(iii) persons who are administrators of the estates of persons who, at the time of their death, were shareholders of the kind described in subparagraph (i) or subparagraph (ii)
the act then  goes on to relies on  section 21 Provision of legal services  for the protection of legal services  and states
 (1) A person commits an offence who, not being a lawyer or an incorporated law firm,—(a) provides legal services in New Zealand; and(b) describes himself, herself, or itself as—(i) a lawyer; or(ii) a law practitioner; or(iii) a legal practitioner; or(iv) a barrister; or(v) a solicitor; or(vi) a barrister and solicitor; or(vii) an attorney-at-law; or(viii) counsel.
So does this mean that a  firm  which is not a law firm  does not commit an offence if it provides legal services and
cannot be identified as a person
 does not call itself  lawyer, barrister  etc  as above.
section 22   Misleading descriptions
It is clear that this section  is there for non lawyers  who hold themselves out to be lawyers   but  what if a  lawyer is holding a  fictional company out to be a law firm. –    section  23 does not   give much support, it appears to exonerate actions as long as  there is a lawyer  involved somewhere in the process.
But  Lawyers have rules too  , they are enforced  more or less through the law society . However the law society is frequently  conflicted in their  roles of  membership organisation and a disciplinary body.
It is  after all lawyers controlling their own  and   this   too of deception  has been  part of a lawyers artillery for  centuries  so why should they   give away a tool of deception  ? It suits lawyers and the law society to be vague about law firms  as this way  they preserve their  fidelity fund  as no one  can bring a claim against a fictional law firm.
The rules of conduct are  found here You may be wondering why  we have brought this issue up   .. well it is for very good reason   it   is one of those  twisty  nasty tings which makes lawyers always right and you always wrong..    In our opinion it is  Identity  deception/fraud.
Our director  engages a lawyer  .. she met  him in what she  believed to be the offices of his law firm  Equity law Barristers Limited  , he sends away a staff member to complete the contract and a contract emerges in the name of Equity law Chambers .
The law practice is  referred to as Equity law regularly in  correspondence and the current  web page at the time  shows  the  People involved with what is referred to as Equity law.
Equity Law barristers  Limited started its life as Equity law 2007 limited.  there are no other companies on the  companies register  which  bear the name "equity law "  and the company now known as Equity law barristers is shown as having been  co  directed by the   the  lawyers  wife    and she also held 50% shareholding of the company   up until 16 November 2011  this  means that by the legal definition of  Incorporated law firm  equity law barristers was not and could not have been an incorporated law firm at the time when  it agreed , under a trading name to provide me with legal services.
The agreement was that  Barristers from within the chambers  supervised by the head of chambers, were to do the work . However the staff who worked on my matter were generally  new graduates who  had neither been admitted to the bar  and therefore did not have a practicing certificate ( you will also find that the law society  claims  privacy  when you ask   who had a practicing certificate  when )
Inquiries with the law society   have complicated matters further , they   tell me that Equity law barristers limited  was an " an incorporated barristers practice " from November 2008  they will not go so far as to say  if it was incorporated law firm  and they will not say  on what basis  it is an incorporated law firm. – vagueness is protecting their fidelity fund.
On the other hand the court is very strict on identities   a company is a separate legal  identity from a person   but here were have a situation where a company is using a trading name  and the director  has now claimed the trading name  as his  own. The law society  in their wisdom made a decision  naming the   director  of Equity law barristers limited and  told him to reduce his invoices  and refund our director.  However   he refused  we now have a gigantic mess where by  the  incorporated  barristers firm may not have been an incorporated law firm  and could not have provided  andy legal services, but because there was a lawyer  hanging about in the side office it is not an offence.
Another point of interest with this law firm  is that  the   shareholder   and other director the  Lawyers common law wife  appears to have had her signature forged. But that wont matter either they will have some explanation for that like a   sprained wrist .
It appears that the law applies strictly to us and loosely to lawyers .. that has to change.
This brings about massive identity issues and made us focus on the organizations which the  law society lists.
Many of the  " law firms "   are  just trading names, unidentified trading names
some of the limited liability companies  listed  do  not qualify as  Incorporated law firms  because of the share holding issue.
Solicitors trust accounts which  do have lawyers as directors and share holders  are not  incorporated law firms  but  would  qualify on face value as such .
This  whole area is a  massive deception
Stewart & Associates Equity Law  still appears on the   " organisation  list"  it is neither a company nor is it a firm as it only has one employee a  lawyer who is not capable due to her lack of seniority to practice on her own account.
Also look at Brookfields  and Brookfields – Wellington branch  , who is it a trading name for  ? it could be any of these  or none.
It is time that the law society   tidied up their  " find a lawyer  data base.  we the public should be able to go to the database and identify   the law firms  and  the lawyers practicing  in their own name.
Transparency International are running an excellent campaign called  Unmask  the corrupt .Ironically this is what we have been doing and   have been sued for , that is because  we have been doing it on our own.
There is a vast difference between Transparency International and  their NZ branch  , The New Zealand branch  dedicates it web site to showing how well we are doing at being  " corruption Free"  while the rest of the world actually  fights corruption.
We often point out that  if you ignore cancer you will  succumb to it , the same is true of corruption.
We have New Zealand companies involved in international  trade, not  all of it legitimately  see this news item.
Naked Capitalism a web site operated  overseas  by a number of  top  class   journalists  and  connected  to the international consortium of investigative  journalists have  published a number of articles  with regards to   the activity of  Money laundering in New Zealand  see this post entitled "New Zealand, Fresh From Its Service to Mexican Drug Lords, Helps Out the Russian Mafia" and a more recent onesNew Zealand's GT Group in Romania, Moldova and the UK,
While New Zealand's Company Law Reform Stalls, GT Group Helps a Thieving Ukrainian Despot
New Zealand: Pseudo-Financial Companies, and GT Group, Both Still Going Strong.
NC's Guess About a Sean Quinn-GT Group Connection Just Got a Bit More Solid (But a Bit More Ho-Hum, Too)
At Least Half of the 21,500 Companies Revealed by the Guardian/ICIJ Offshore Investigation Have Connections With Rogue Agent GT Group
What is significant is that    the Government thinks that they have closed  down the GT group  but many of  the companies once administered by a new zealand company  .Just one such example is GT GLORIA TRADING
This company  overseas companies and  has a disproportionate Russian representation .
Even many of the people involved   are what we call name shifters and so are the companies themselves , this is  so that you never really know who you are dealing with  .
Alex Bushe  of equity law  also appears to be one and the same as    Alexander BUSHUEV, who  is the director of a number of  Equities companies SEDLEX LIMITED (5058320) – Director & Shareholder GLOBAL WEALTH GROUP LIMITED (5433544) – Director & Shareholder FIDELIS INTERNATIONAL TRADING LIMITED (5318101) – Director & Shareholder BLACKLIST DEBT RECOVERY LIMITED (4361899) – Director & Shareholder STEIGEN MAKLER LIMITED (5170404) – Director & Shareholder DRAGON GROUP LIMITED (5433581) – Director & Shareholder
another such person is  Gregory Shelton  who also appears to be the one and the same as Grigori CHELOUDIAKOV who   took over the shareholdings of several companies including    IMEXO PRANA  and   CRESTPOINT TRADE
Both of these companies had  former director   latvian  Inta bilder  and are  associate to the companies involved in this news item NZ shell company linked to alleged $150m fraud  AND SEE the latvian proxys
So needless to say  we  whole heatedly support the  initiative of  Transparency International in the UNMASK THE CORRUPT  CAMPAIGN .
I have just been al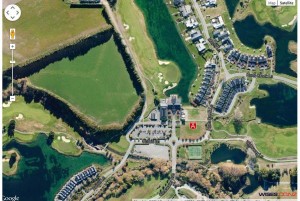 erted  to a post   on Kiwis first  entitled  International Players
The article is  about Suzanne Snively and Victor Cattermole
Susan Snively  of transparency International fame is  the chair person of  Vault compliance systems .
She  works along side  Victor Cattermole sole director and share holder of the company.
Thomas Victor Henry Ronald CATTERMOLE
382 Wairakei Road, Burnside, Christchurch, 8053 , New Zealand
According to Whale Oil "Victor Cattermole is one such dodgy ratbag standing for public office. Amongst other things he has been censured by Securities  and Commerce Commissions for running a (likely) ponzi scheme."
Despite this  the company registered to 3/38 Clearwater Drive, Belfast, Christchurch, 8011 , New Zealand   gives its address   on the web site as Level 19, Two International Finance Centre,8 Finance Street,Central, Hong Kong .
This is also the address   for http://suisseinternationalgroup.com/contact/
I personally find that funny as Suzanne used to work for Jarden and co which became credit Suisse.
It would appear that   Clearwater Avenue is a new development on the golf club  Zoodle is the only   site which locates it , we still need to check it out  perhaps Suzanne  can help us out on this one.
It is not clear where  Mr Cattermole, who uses both Victor and Thomas as his first name , lives  as  the company records on 5 August show him using the  address of 25 Northcote Road,Northcote Christchurch 8052 which is the address he used as Thomas Cattermole on the vault shareholder application  form   but  at the same time as Director Thomas victor Henry Ronald Catermole and using the same signature claimed to live at 382 Wairakei Road, Burnside,vault compliance
I find this   all very confusing   Suzanne   do you work from Hong Kong  or do you work from Christchurch.
what is the registered office of   the  company  and who exactly  works  in Hong Kong.
And what about the transparency of  your business partner   what standards  do you have  .. what can we expect?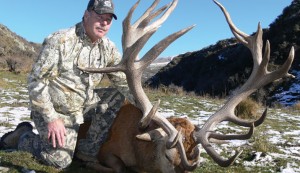 Transparency international New Zealand was funded by the  government  to  do an integrity report on our public service.
We  found that the finding  that we  had  " the least corrupt public sector " came about   due to a number of factors.
Corruption was not defined or looked at – due to the assumption that  as"the least corrupt country " we must be doing things right .
Transparency Internationals New Zealand  itself having  given NZ the status of being  perceived to be the least corrupt so as to encourage business growth in NZ
see  correspondence with the minister Judith Collins  Please provide the evidence to support that New Zealand is the least corrupt country in the world.
and the response from  the companies office
the  following is  a news  release
We repeatedly hear that Shanghai Pengxin has purchased land in New Zealand previously the Crafar farms and now poised to buy the Lochinver Station.
It is time that we got our facts right as to who actually owns the property and just a tiny bit of research brings massive concerns.
There is no company in New Zealand called Shanghai Pengxin and no land in New Zealand owned by a company of that name
There is however an entity called PENGXIN NEW ZEALAND FARM GROUP LIMITED which owns some 76 titles according to Terranet .
PENGXIN NEW ZEALAND FARM GROUP LIMITED has one director, Chinese billionaire Zhaobai JIANG, the company's sole shareholder is MILK NEW ZEALAND HOLDING LIMITED which in turn is also directed by Mr Jiang.
But look at the shareholding of MILK NEW ZEALAND HOLDING LIMITED and it is allegedly owned by Milk New Zealand Investment Limited Suite 1, 139 Vincent Street, Auckland Central.
Strangely enough Milk New Zealand investment does not exist on the New Zealand company register.
The question is how can a non-existent company make an application to be a shareholder?
According to the lawyers for the company's registrar takes applications on face value, this is the reality of the integrity systems which Transparency New Zealand reported on recently .
It was these very same integrity systems which Judith Collins attributed to New Zealand being perceived as the least corrupt.
If we don't look we don't see
If we don't define it we cannot have it
Will there be an enquiry into the company structure of PENGXIN NEW ZEALAND FARM GROUP LIMITED ?
Grace Haden Independent candidate for Epsom.
see anticorruption.co.nz
It is business as usual at the premises of Equity law  Barristers  Limited, the only things that have changed is that the receptionist now  answers the phone   as  equity group. Ask her if it is a law firm and she will tell you that it is .
The sign in the foyer and   by the lift  at  44 Khyber pass road  still read  Equity Law . The business of Equity  law barristers   has allegedly been " merged with  Stewart  an associates  lawyers limited a firm from Alexandra   operated by an associate of Equity law barristers  director  . Greg Stewart is also  director of  associates companies operated from the same premises EQUITY TRUST INTERNATIONAL LIMITED .  The share holder of this company is the ultimate shareholder of    companies such as Unihold . Maxhold which are  companies   directed by  Cypriot Manti EFFROSYNI  they have  a   interesting   origin and  have  owned  a multitude of off shore trust companies between them.  they had origins with Glenn SMITH ( THE COMPANY NET TRUST )  69 Ridge Road, Albany, Auckland , New Zealand see news item Web of intrigue
It appears that EQUITY TRUST INTERNATIONAL LIMITED  took over the administration  a number of    Glen Smith and Gt Taylor's  companies .
Both Greg Stewart and  the director of Equity trust  placed their wives  in positions of ultimate share holders  of  companies which had been  operated by Smith and Taylor.
Although  the  web site of the  former law firm   has gone and the principal no longer holds a practicing certificate  a     you  tube  clip promoting the firm as a law firm  still exists
Today we obtained information from  Julia Leenoh   that she  is working  under the " trading "name  Stewart and associates equity law  which she claims is  a branch of Stewart and Associates .
The fact that she is  a very new lawyer working  under what appears to be the supervision of a struck off lawyer appears to be  beside the point    see Lawyers to face forced competency test
Open letter to the Directors of Transparency International New Zealand
The Governance body of Transparency  New Zealand Limited hereby wishes to express concerns with regards  to the  " integrity " of your organization
You may or may not  be aware that Transparency New Zealand was formed when  Director Grace Haden was declined membership   to TI-NZ  on an application which stated that  she was  a Former police prosecuting Sergeant , Member of the certified fraud examiners association  and  a licensed private Investigator.
Transparency New Zealand  and Transparency International NZ   are very different  in that  TI-NZ wishes to   sell New Zealand to the world as the least corrupt country, while Transparency New Zealand wishes to expose corruption  so that   it  does not spread.
We often hear of people who have had cancer and ignored  it , their fate is all too often  sealed , then there are those  who identify  cancer  early and act  , they generally have a much better prognosis ( depending on the type of cancer )
Corruption and cancer  are pretty much the same thing.  Cancer is caused by  the corruption of  cells.
We cannot  deny that corruption exists , we cannot  simply pretend that it is not there  and above all  we must never reward bad behaviour e.g. by claiming that   those who in reality conceal corruption have integrity ( your integrity study )
While Transparency International New Zealand deals with perceptions , Transparency New Zealand  deals with reality .
The reality is that every day peoples lives are destroyed by our unjust legal system  which has no accountability  and has become a tool which criminals use to commit and  conceal crime.
Our very own minister of Justice said this week that we have  a legal system not a justice system 
The old saying that  it is a court of law not a court of justice is some what cynical and unfortunately is true
yet TI- NZ  states " The judiciary provides a system of justice in accordance with the requirements of a legislative framework." page 107  Integrity Plus 2013 NZ NIS ..

So could some one please explain why TI-NZ  believes that the  court deliver justice  when the people know it does not   and   this  belief even extends to the minister of justice !  TI NZ  state " The court system is seen to be free of corruption and unlawful influence."  It is obvious from that statement  that   no one involved in the integrity survey has spoken to   any of  the  actual court users especially those  involved in the family or civil courts
While  Transparency New Zealand 's stated objective is to seek accountability  and is true to that objective ,  this  does not appear to be the case with TI-NZ with its objectives.
1. TI-NZ   claims to be   "nonpartisan " but it wont let me or any other  person who is in  any way  associated  a  victim of  corruption   join, RI NZ simply does not want to hear about the prevalence of corruption in New Zealand . There by proving that   TI NZ only accepts members who claim that there is no corruption in New Zealand . yet its membership is full of government  bodies  and members of the universities .
2. TI-NZ will undertake to be open, honest and accountable in our relationships with everyone we work with and with each other..
yet Susan Snively on her linked in profile  claimed to be the  director of a company which  did not exist  Suzanne Snively ONZM _ LinkedIn.   oops typo
Former director   Michael Vukcevic  slipps  an LLb into his  cv oops typo again
The profile of director Murray Sheard falsely portrays him to be a current lecturer at Auckland university in conflict with  his linked in profile.. another  typo ?
The web site of transparency International  has been  set up  by  an American resident   also named Snively and  using a company which there is no record of  . ? Nepotism  and  use of  another fictitious  company again. But who would notice as the web site   states that you need less  due diligence in dealing with New Zealand  companies.
3. Transparency International New Zealand  appears to be supported by  Business,  government departments and academics  amongst the members are the SFO,  office of the auditor general , ombudsmen ,   Human Rights Commission, Ministry of Social Development,  NZ Public Service Association,  Ministry for Justice,  Statistics New Zealand
School of Government, VUW
Ministry for Justice
Statistics New Zealand
The Human Rights Commission
Ministry of Social Development
The Treasury
Inland Revenue
Department of Internal Affairs
Corrections
Department of Conservation
Ministry of Transport
Civil Aviation Authority
New Zealand Transport Authority
Maritime New Zealand
Te Puni Kokiri
The State Services Commission
The Ombudsman
Ministry of Pacific Island Affairs
The New Zealand Defence Force
Department of Prime Minister and Cabinet
The Serious Fraud Office
Crown Law
NZ Public Service Association
The Gama Foundation
Bell Gully
VUW School of Government
PwC
Deloitte
KPMG
Human Rights Commission Launch Day
School of Government Institute for Governance and Policy Studies Wellington
Wellington Girls College
Thorndon New World
NZTE
Institute of Directors
BDO Spicers
Russell McVeigh
Chapman Tripp
Gibson Sheat
Susan Gluck-Hornsby
Chen Palmer
Juliet McKee
Claudia Orange
Te Papa
4. the objectives  of TINZ appear to be to encourage business growth  and a very dangerous claim is made  that  "Trading partners recognise cost savings for dealing with New Zealand through less need for due diligence, lower contracting costs, and a culture intolerant of corrupt middle men with whom to transact business."
Transparency  New Zealand believes that this statement is tantamount to entrapment   as first you  are ripped off and then you find you can do nothing about  it. this all happens very publicly with hoards of people standing about  saying I see nothing.
Transparency New Zealand  advocates  the  " trust but Verify "  approach  to any dealings with any company or person  anywhere .
5.  TI-NZ claims to be  "A caretaker of New Zealand's high trust, high integrity society" But  apparently as mentioned before they do not lead  by example.  We question  what High integrity is  when   by our experience you simply cannot  report corruption .
There is also a difference in what  our definitions are of certain terms as  illustrated in the FAQ  section of  the transparency international NZ  web site
How do you define corruption?   click link for TINZ,s  definition
Transparency New Zealand :Corruption is dishonest activity in which a person acts contrary to the interests of the University and abuses his/her position of trust in order to achieve some personal gain or advantage for themselves, or provide an advantage/disadvantage for another person or entity.
 It also involves corrupt conduct by an organization , or a person purporting to act on behalf of and in the interests of the organization , in order to secure some form of improper advantage for the organization  either directly or indirectly.
 Corrupt conduct can take many forms including:
 conflicts of interest ( government departments paying for   " integrity" reports )
taking or offering bribes
dishonestly using influence ( promoting business in New Zealand  though claims that there  is no corruption )
blackmail
fraud
theft
embezzlement
tax evasion
forgery
nepotism and favouritism( this includes having a relative   designing a web site through a fictitious company )
 NOTE: Corruption does not include mistakes or unintentional acts, but  investigations are   required to determine intent.
What is "transparency"?click link for TINZ,s  definition
Transparency New Zealand : Being open  , truthful  and   lacking  concealment .
What is bribery?   click link for TINZ,s  definition
Transparency New Zealand : Bribery is an act of giving money or gift giving that alters the behavior of the recipient. Bribery constitutes a crime and is defined by Black's Law Dictionary as the offering, giving, receiving, or soliciting of any item of value to influence the actions of an official or other person in charge of a public or legal duty.
The bribe is the gift bestowed to influence the recipient's conduct. It may be any money, good, right in action, property, preferment, privilege, emolument, object of value, advantage, or merely a promise or undertaking to induce or influence the action, vote, or influence of a person in an official or public capacity.
What is fraud?  click link for TINZ,s  definition
Transparency New Zealand:Fraud is a deception deliberately practiced in order to secure unfair or unlawful gain . Fraud included Identity fraud  and the use of    " organizations" which do not exist.   In New Zealand  one of the largest vehicles for fraud  are trusts .
Transparency New Zealand is extremely concerned with the conduct of TI-NZ . We suspect that the directors have handed over the  reins to just one person  an economist who  misunderstands  the importance  of  corruption prevention . We suspect that   her objectives are to assist  business development and growth rather than  combating corruption . We believe that Susan Snivley is an excellent business  woman  with an objective of  bringing in money  rather than an objective of independence.
True corruption prevention  comes from Accountability  , I gave this  example of accountability to a director of TINZ recently  with regards to Suzanne Snively  LinkedIn profile which claimed she was the director of transparency International Limited
We  believe that Susan Snively wished to  create a false perception of her abilities , she   was blowing her trumpet  too vigorously and duplicated   some  of her roles and presented those as though they were different entities.
 Because no one checks in New Zealand  when may have believed that   she could get away with it.. this is often  the case.
 Corruption = Monopoly + discretion – accountability
 Susan had control over her    Linked in account ..   Monopoly
 She and she alone  had discretion of what was presented.
 We are holding her accountable
 =   Linked in profile changed.  and no corruption

I also gave an example of perception
When I was on Police patrol  in Rotorua   , I saw a decapitated cat on the road,  I made a comment   to the driver   about the grizzly  find.
 He disagreed with me   and said that it was nothing more than a plastic bag.   
 Because our views were so different we  went back   and  on close inspection found that we were  both right, it was a cat  with its head stuck in a  plastic  bag.  
 The reality was that he cat lived to see another  day .  Happy ending  !!!!
 When  you  deal with perceptions   you cannot  just look  from one side. You have to   look at the  facts and consider the views of   many and not just a few.
 You cannot  promote   the lack of corruption by will fully being blind   and  intentionally ignoring the corruption which is occurring.
 To  examine  the corruption  which is occurring and to call for accountability  for those  involved is what  will  prevent corruption from  blowing out of control.
 What good are laws which are not enforced,  codes of conduct which are ignored  , and processes which are  flawed.
 ACCOUNTABILITY   is what   we should be insisting  on , and by doing a report showing e.g. that the auditor Generals office is  doing  fantastic work  , when they are openly ignoring corruption  and fraud,  does not serve NZ .
 A report which has been funded  by the party concerned   is not an impartial report.
 The office of the auditor general is a member of transparency International  and  has given $15,000   and $30,000 in two consecutive years ( I have not checked beyond  that ) when you get $30,000  from someone  and want to get $30,000  again next year you will give them a favourable report.    This process is akin to  reverse bribery   where the state is paying  someone to give a glowing report .
  Being no partisan and  apolitical  is not enough  TI NZ should be totally Neutral   and not be acting   for an on behalf of businesses in New Zealand to encourage business growth.
I  look forward to working with Transparency International New Zealand to  truly  strive to make New Zealand Transparent  by focusing on  ACCOUNTABILITY  .  I would  like to start by making   Transparency International Accountable to  their code of ethics and the definitions of  fraud and corruption  which I have provided  above.
We look forward to hearing  from the directors  of TI-NZ   and we undertake to  publish their response .