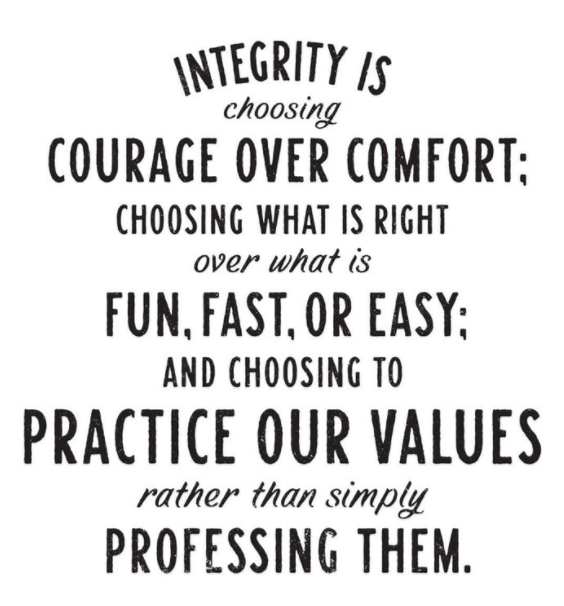 Further open letter to David Mc Neill  Corruption , Whistleblowers  and Transparency
David,
Since responding to your reply  to  my first open letter  a number of people have approached me and  have asked me to put questions to   you as a director of transparency  International .
Could you  any  one else from Transparency International NZ please respond  with your observations
You state" I can certainly see great misdeeds have occurred." and then you  ask  "If Neil Wells is so horribly corrupt, who is he exploiting now?"
These statements indicate to me that  you  and Transparency International New Zealand may have missed the point on this entire issue.
it is not about me , it is not about Neil Wells
   it is about corruption in our public sector , how it is concealed  and  about our ministers in ability to act responsibly when  issues of corruption are brought to their attention   .
Unfortunately  Transparency International New Zealand claims that we have the least corrupt  Public service in the world , if this was the case I would  still expect to  find corruption   but I would  expect that there were  policies and  methods  in place throughout  the  public sector which would ensure integrity   and  systems of accountability .
Jose Ugay  , your international president used an equation  which I have been fond of
Corruption = monopoly + discretion – accountability .
If you were to apply this to our public sector  you would  quickly find that   accountability  is  almost totally absent and discretion being  the use of the  unreasonable complainant conduct manual  , totally out of hand
I have actually come across  items where it stated  that  due to the relatively  corruption free environment  such policies are not required .This was all driven by the fact that New Zealand was perceived to be  the least corrupt .
Of the 2013 Integrity report  ,which I believe Susan Snively was paid for  for  compiling,   she said
Our report finds that the mechanisms that support a high integrity and high trust society, and that facilitate social and economic development, remain generally robust but are coming under increasing stress. There has been complacency in the face of increased risks".
It was not  coincidence that TINZ was at the time   funded by  the very organisations on whose behalf the report was being written.  see here  To me this appears to be a conflict of interest  which in itself is corrupt .
Now if  TINZ  had taken the trouble to  listen to the  issues which I and other  whistleblowers  had raised  rather than treating us as a villains then  the person  conducting the integrity review could have included some very valid points. But then    the results would not have  been so glowing .
In an impartial and thorough  evaluation of integrity in the public service an  important aspect would be   to monitor  public service deals with complaints, this can be done by listening to  whistleblowers and evaluating their  experience based on the evidence  that  they have to support their claim  .
The reality is that the public sector does not know  what  investigation is . As a result they investigate the persons  and not the issue. 
It appears to me , on what I have seen and experienced ,that the public service definition of investigation is about speaking to the persons involved and  short cutting the process by accepting what they are told by their trusted colleague , evidence  plays almost no part and assumptions , preconceived ideas and  perception of integrity of persons  are  what is accepted and  considered. Of course if they want to get rid of  the person involved then   any complaint will do .
The person "investigating" and coming to an adverse  conclusion could of course be  implicating his /her work mates and in a way the investigator  becomes the whistleblower  and become  unpopular at work  .
So what does the public sector do they turn to   manuals , so they go to the " Good administration guides" published by   your gold  partner   the ombudsman's office .
There  a number of documents are available including Good decision making 10 pages Effective complaint handling 23 pages   and Managing unreasonable
complainant conduct  138 Pages Yes that's  right there is no manual on how to investigate
What do you think the "Go to" resource  will  be , which one   allows them to  get the head ache off the desk  and Write off the matter ?.. yes that's it  "the  unreasonable complaint manual"   its the thickest and  was copied from Australia minus the  essential resource  "Unreasonable Complainant Conduct Model Policy"  .
In NZ  and our manual  simply refers  the user to locate the  model policy on  the Australian web site. This essential  part of the  document which is missing in NZ  stipulates that  each organisation  should rely   on their organisations own policies for  unreasonable complainants.
So with that part missing  so are the policies in our  public sector  and there is no go to person to decide who can make the call  on unreasonable complainants and   how they are defined.
While I accept that there are fruit loops out there  at all times it could be the complaint and not he complainant who is evaluated.  and if a complaint is properly  and fairly  evaluated then people  don't get cross if they are shown   why their complaint comes unstuck .
But we work  in terms of economy  and its not economic to look at ll complaints  so    throw up a brick wall and  very soon you will have enough to designate the complainant as an unreasonable person.  Problem solved
The essential  Unreasonable Complainant Conduct Model Policy  which is missing in New Zealand  specifies
3. Avoiding misuses and overuses of UCC policies
Organisations also need to take steps to ensure that their UCC policies are applied cautiously and sparingly.
So this is how the " investigation  " in our public sector  is conducted
Get complaint
go to the person  allegedly accused and run it past them
accept what they say about the person making the complaint who    after consulting the   alleged perpetrator has been made out to be a troublesome person  and   go to the check list
 The manual says .."All complaints are considered on their merits".   the  perpetrator has already given a good  explanation… therefore the complaint has no merit
The manual says…"Unreasonable complainant conduct does not preclude there being a valid issue"..  well how can there be a valid issue when the   complainant  is reportedly just a nasty person  the whole thing has to be a set up and we know  the  alleged perpetrator and trust him / her
The manual says"The substance of a complaint dictates the level of resources dedicated to it, not a complainant's demands or behaviour."  Substance  has already established from our trusted colleague and  based on what he/she tells us there is  no substance
For good measure   the complainant is evaluated against the Why do some complainants behave unreasonably? page 14  and the early warning  signs UCC? page 16   and I can assure you that a genuine whistleblower  , on issues of genuine public interest  can tick  many of these boxes
So let us see how this applied to me
I had been on a trust  with Neil Wells  , I was treasurer and he was using trust resources and used the trust for his own benefit , I did not know this at the time but I was asking questions   due to the trust being  in danger of becoming insolvent  .
He removed me from the trust  by telling lies .  I  sent him a fax to his work place , Waitakere city council dog control   to express my opinion that he was the biggest bully I had ever known .
Lyn Macdonald   who worked at waitakere city council as a dog control officer  saw that I was a private Investigator  , she too had been bullied by wells and he later   got her kicked out of her job for associating with me .  she asked me to find out  who or what AWINZ was  , she had been a dog control officer for many years but was now required to prioritise  animal welfare  over her council paid duties.
I  searched for AWINZ but could  not find  any record of it existing , I did a OIA with MAF and a LGOIMA with council  I found that although both had a MOU  with  AWINZ( MOU Waitakere          MOU  MAF) neither had a copy of  a trust deed .
I obtained other documents from MAF which indicated  that  AWINZ had to be a real  or legal person .  This was 2006 and  registers were not that easily searched  so with  others we formed and  incorporated a trust called the animal welfare Institute of New Zealand .  we did not expect to  be successful  but we were, this proved  conclusively that   the entiy  which Neil wells claimed to  operate was fictional.
Here I have to explain something about names  and trusts
an unincorporated trust    can be a group of people  who are trustees in a trust which they  then give a name , the legal name for that trust is  (the names of all the persons ) as trustees in the .. trust.
An incorporated trust    can use the name of the trust and  trade  in that name without referring to the  trustees  as the  trust is registered and becomes a legal entity in its own right , our trust was incorporated ANIMAL WELFARE INSTITUTE OF NEW ZEALANDNeil Wells had  previously registered ARK ANGEL TRUST BOARD and the NATIONAL ANIMAL WELFARE TRUST BOARD both were registered in mid 1999 these  were all legal persons  in their own name .
The application. 

which Neil Wells  filed  with MAF  to obtain law enforcement  powers under the legislation  which he had  drafted and advised on  was fraudulent  it categorically stated
since the trust had not been   formed  but  was allegedly in the process  of being incorporated  the application should have been in the names of  the four people  shown  as trustees of AWINZ  and each should have  at least signed the trust deed  and  each would have to take  responsibility for their role in running a law enforcement body by signing a document  committing to that role.
The reality was that the  trust did not exist   as there was no trust deed .

Wells covers this up in a letter to the minister   In this short paragraph   he  tells the following lies 

Originals are not sent only copies he knows this because he has just incorporated  ARK ANGEL TRUST BOARD and the NATIONAL ANIMAL WELFARE TRUST BOARD
The deed are not registered with the ministry of commerce .
the trust deed  which was allegedly signed three weeks earlier   only goes to 19
Just this little bit of information should make   the investigators look more closely  but Wells was  well connected to MAF and was  known to ministers  he was even able to write caucus papers .
When I   raised concerns  with AWINZ not existing he created a trust to cover up   he selected the people wisely
Graeme Coutts  .. a non questioning JP  who worked in the office beside  Wells and beside the  RNZSPCA  his name had been on the original application .
Wyn Hoadley  QSM..    great to have someone with a queen's award they are always  reputable
Tom Didovich .. the previous manager of Dog control  who had written letters outside his field authority claiming to give approval on behalf of council  . Tom Didovich  was in this up to his neck  and went out to get the  signatures of the   alleged trustees when the deed was    missing.. probably  missing because hit had never been signed .
So  in my situation
I was  made out  by wells as some fruit loop  who  was disgruntled about her removal from a trust
Wells was a respected barrister  wrote legislation and  lots of friends in very high places
so  Maf and  Council threw up brick walls   and  I became frustrated, My marriage fell apart due to action which wells took on the side line and  also  his  desire to bankrupt me which was stated in 2007 to  Joanna Tuckwell  who was so obliging that she regularly communicated with wells with regards to my requests and complaints.
Wells took me to court for  defamation ,  his lawyers  Brookfields  did not check to see if there was a trust deed  before commencing proceedings  ,  Nick Wright a resource management lawyer  started the proceedings in a unethical  manner by making threats  , they  then ensured that my defence of truth and honest opinion was struck out , the   fed the court  a lot of BS  and Voila  a judgement which   they could wave around to   discredit me and  use to apparently legitimise  AWINZ .
every one happy  except that Wells  kept attacking me subversively  and saw to it that  I lost my ability to earn a living   through private investigations .
when he appeared before the lawyers and conveyancer tribunal he sought name suppression as he was still fearful of being caught out  and  knew that I would use that decision for his corrupt conduct  to   have the investigation into AWINZ opened.
Had the public sector   acted with integrity  they would have left people aside and investigated the  Very simple  issue
Did  AWINZ exist …No it did not   no one had a trust deed prior to 2006    By that stage  it had  been acting as a law enforcement authority for 6 years
Was the application  for approved status  fraudulent… Yes it  was
can you see   that we have a problem ?
If we conceal corruption and give  the public sectors resources  which help  conceal corruption  then we have no corruption  .
You report  that there is integrity in the public sector  and by   refusing to look  beyond the perception  which you help create . whistleblowers  and their families have their lives destroyed .
You don't have to   support our complaints but if you are going to evaluate  integrity in the public service, then you have to ensure that   proper  and fair complaint measures are available  and that    the issues are dealt with   .
I am by no means alone , those of us who are more prone than other to speaking up  are  easily Labeled  Uncooperative complainants  because that way we remain  the least corrupt  and after all ask any economist  .. that's good for business.
so in the end the question is
are you going to look at the integrity of the public service  with regards to how they  deal with  complaints
Are you going to allow whistleblowers to  be members of transparency International New Zealand
will you monitor   the complaint making process ?
will you be impartial or is the income from your sponsors
Where is the transparency in your accounts     you have $400,000 of your 500,000   expenses written off as  other expenses .. does this include wages .. who to  how much   and  why be conflicted   when  you could be making a real difference to corruption in New Zealand instead of being part of the problem .