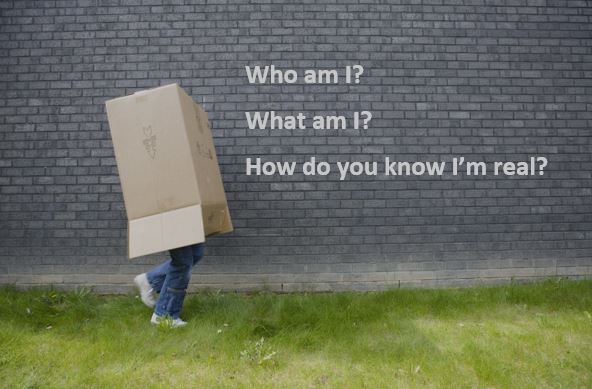 In 2006 I unwittingly became a whistleblower on serious corruption . I discovered that the Animal welfare institute of New Zealand (AWINZ) did not exist in any manner or form . Neil Wells a barrister who is now known to be corrupt wrote the legislation for the animal welfare act to facilitate his own business plan, He made a totally fraudulent application claiming that the application was being made by a trust.
for 11 years the Government ( both National and Labour ) have failed to address she issue of fake identities in trusts . I have long claimed that identity fraud in companies and trusts is the greatest corruption we face in NZ today.
So while all eyes are on Metiria for minor sins in the past the large ones are still going on , this week we learned that life line lost the contract for suicide prevention and that it has gone to Le Va where Bills wife Mary happens to be one of the so called board members of this fictional organisation
Bill English's wife and her association with the 1,000,000 grant. I'm not saying that there is anything up with what she has done but the "trusts " she is involved with certainly appears odd.
Le va is a creature of fiction the terms and conditions page states
"These terms apply to the website and social media of www.leva.co.nz which is owned by xxx."
but in a page dedicated to a board there is just one small clue to be found " Pacific Inc, trading as Le Va, is an organisation with charitable status governed by a board of trustees " it just shows how little people know about trusts and companies . Companies have directors and trusts have trustees.
the web site le Va.co.nz is registered to Wise group
Wise Group is a group of charities , which does not have any legal status of its own , its neither a legal person nor a natural person but the incorporated charitable trust wise trust board owns a conglomeration of companies .
While le va does appear to have foundations with a legal company why do we have to use a trading name that is so different to the legal name .
This is exactly the type of confusion that Neil Wells relied upon so how do you tell the difference between a trading name and a BS name well the companies act has a solution for this in
section 25
Wells signed agreements in the name of this fictional trust with MAF and with the dog control section of waitakere city council. He applied for the position of Manager without declaring his conflict of interest and got the job effectively then becoming both parties to this mou .
In 11 years I have not been able to get any progress on this matter ,I have truck loads of evidence but this matter has been actively covered up by MPI and the former Waitakere city council and Auckland council. The Police and SFO have played a game of hot potato with the case one saying its too serious the other saying it isn't serious enough.
I have learned that Wells engaged a private investigator to set me up , I have just discovered that Ron Mc Quilter drafted a witness statement which he then had a witness sign and did what he could to ensure that I would lose my PI licence.
Rons Business partner just happens to be bryan Mogridge of the committee for auckland and previously enterprise waitakere , good reason to see me discredited .
the AWINZ matter has highlighted to me the level at which corruption is condoned in New Zealand . We have a tendency to ignore crime at the top of the scale but pounce on the simple straight forward matters.
This is because or enforcement system is economy based. so its about return of $ for investment. I learned much about false trusts, fake identities, abuse of trading names and was actually on to the panama papers long before the journalists exposed the material . I included all this information as evidence in my petition for a commission against corruption
My petition was thrown out by Mike Sabin .. now no one got to hear about his sins… and he most certainly did not own up to them .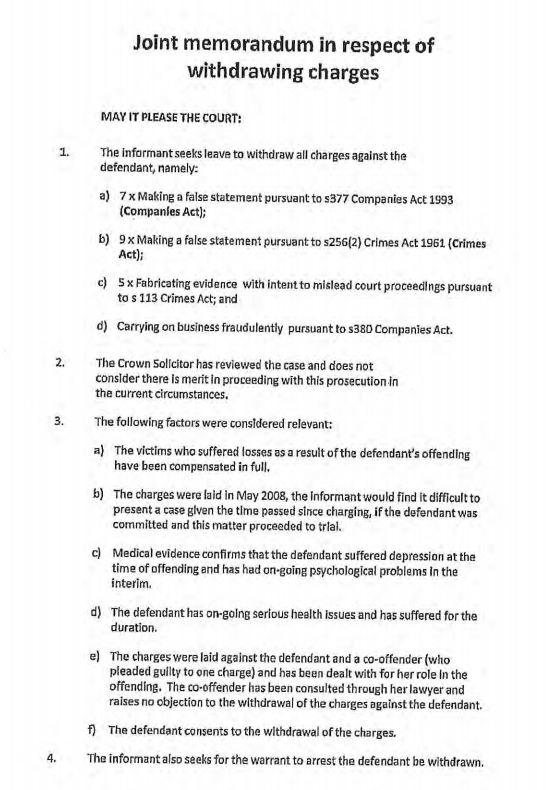 I have seen everything from fake companies fake addresses fake liquidators proxy directors fake directors. all of this is possible and apparently condoned.
On page 65 of my evidence you will see that the crown law office memorandum seeking to have the 22 charges withdrawn for a a well connected american business man Terry Hay , former business partner of David Nathan , for charges relating to company fraud.
so why are we being so tough on Metiria Turei for historic deeds of hers.
The awinz matter has been covered up at 40,000 feet , the fact that it has not been investigated 11 years after reporting it shows that this tactic of using fake names is more common than we think .
Just like the Joanne Harrison matter where she concealed her frauds the same occurred in the MPI . I have evidence of OIA's being run past Neil Wells, he was consulted and kept in the loop of my questions and contacts with the mpi.
there were people in the auditor generals office who told me that they did not want to touch it as they were too close to retirement and were not wishing to place themselves in such a precarious position .
Many years ago in police College I learned that those who stand by and do nothing are as guilty as the perpetrator of an offence . Those who assisted in concealment of an offence were called accessories to the fact or accessories after the fact .
section 71 of our crimes act reads
71

Accessory after the fact

(1)An accessory after the fact to an offence is one who, knowing any person to have been a party to the offence, receives, comforts, or assists that person or tampers with or actively suppresses any evidence against him or her, in order to enable him or her to escape after arrest or to avoid arrest or conviction.
so while some politicians admit to frauds of the past others stand by and let them happen .