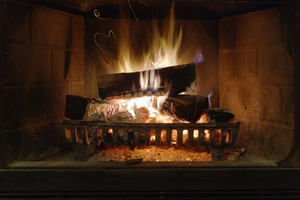 Last year Auckland council announced a Proposed Air Quality Bylaw, this drew an editorial from the Herald and concerns from us and others as to where the facts and figures came from. Bernard Orsman also did a article entitled "City plan spells end for old flames" and "Plan to ban open fireplaces affects thousands of homes"
the committee is due to meet in February on their web site the council provides the governing body report and an article about managing Auckland's air quality .
the questions we asked were
1) All research which has been conducted into this matter – showing location and time frames over which this has been monitored.
Their response :The Herald article mentions the number of households that would be affected by any proposed ban of older wood burners and open fires.The information on total number of households using wood for home heating was taken from the 2013 census. The proportion of wood burners using old wood burners (pre 2005) and open fires was then calculated using information from the 2012 Auckland Council Heating Survey (attached).1. 2012 Auckland Council Home heating survey result
Our response :in the report the word assume features 14 times and "estimate" 64 times , they conducted the survey based on responses and not actual emission readings . the data was obtained from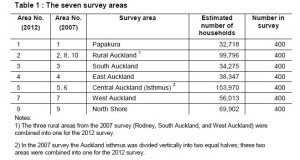 In terms of % this is what they surveyed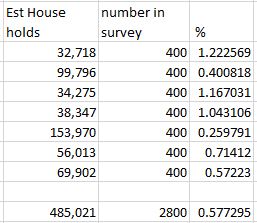 this is the area they surveyed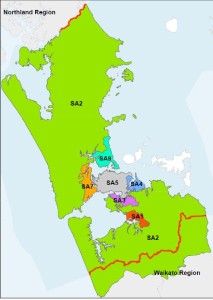 Now just by applying logic you will find more people in the rural areas using open fires than in the central city .
In total just over half a percent was surveyed of which 50% lived outside the isthmus area.
The isthmus area has the greatest population and has greater pollution from other sources eg. vehicles
It is of note that there appear to be actual measurements and pollution readings.
2) Evidence that the domestic fire places are to blame for deaths in Auckland as implied by Councillor Darby.
Their response :The Herald article also mentioned the number of people affected in Auckland by discharges of fine particulate (or PM10) from domestic home heating information. The number of people affected by PM10 from domestic home heating was taken from the evidence of the health effects of indoor fires as well as all other sources of PM10 emissions can be found in the following the independent report: "Updated Health and Air Pollution in New Zealand Study 2012 " this report will also answer questions 6 and 7.
HAPINZ_Update_Vol_1_Summary_Report
Our response : The word assume appears 31 times in this document and Estimate 141 times.
"The authors estimated that air pollution from all sources in New Zealand was responsible for approximately 1,400 premature deaths per year, of which 1,100 premature deaths were attributed to anthropogenic (human-caused) sources" this statement could easily cover deaths from smoking .There appears to be no evidence that wood fires are responsible for or contribute to these deaths 2.1 discusses these issues along with "sources such as burning coal, oil, wood, petrol and diesel in domestic fires, motor vehicles and industrial processes"
HAPINZ_Update_Vol_2_Technical_Report
Our response : The word assume appears 34 times in this document and Estimate 132 times It appears that this report relates to NZ generally and not to the specific issues of wood burning in Auckland . Health figures are also not available for Auckland. Christchurch and Auckland have vastly different demographics and the issues and problems there cannot be applied to Auckland.
3) Research which shows that fireplaces since 2005 emit less particles than those prior to 2005, please supply details of makes and models.
Their response :The New Zealand Government introduced the National Environmental Standards for Air Quality (AQNES) in 2004. The regulation set national standards for air quality and introduced the new design standard for wood burners; they had to meet new emission and efficiency standards from 2005 (discharge less than 1.5gm/kg of particle for each kilogram of wood burnt and have a thermal efficiency of not less than 65 per cent). The AQNES required all models of wood burners sold to be tested to ensure they meet these standards, a list of wood burners that meeting the standards is kept on the Ministry for the Environment (MfE) website. (see attached National Environmental Standards for Air Quality)
Prior to the AQNES there was no national standards for the emission levels or thermal efficiency, however some testing has been carried out on older wood burners. (see attached Real Life Emissions Testing of Pre 1994 Woodburners in New Zealand)
Our response : So why the 2005 cut off when quite clearly some pre 2005 wood burners are complaint why not place a specification on types. 11 years passed between 1994 and 2005 and those who installed their wood burners in the early 2000's may well have compliant burners.
4) Comparisons of fine particle pollution in Auckland to other cities, at what height does it occur, how long does it linger or disperse, is our isthmus location an attribute which makes air linger?
Their response :The council does not keep records of air quality monitoring undertaken in other areas of New Zealand. However a summary of all ambient air quality monitoring undertaken in New Zealand can be found on the Ministry for the Environment website.
Whilst other cities in New Zealand such as Christchurch and Rotorua have more incidences of air pollution caused by fine particulates (PM10) the Resource Management (National Environmental Standards for Air Quality) Regulations 2004 requires all regional councils to meet the limits on the number of exceedances of the PM10 standard as specified in the regulations. Areas such as Christchurch and Rotorua have a higher level of historical exceedances of the PM10 standard and have more time than Auckland to meet the requirements of the regulations.
The monitoring undertaken in Auckland is done using fixed monitoring sites that sample the air close to the ground; they measures the air that people are exposed to and breathe. Exceedances of the PM10 standards in Auckland and other areas occurs during periods of cold and calm weather during winter when the pollution from domestic fires collects under temperature inversions caused by the conditions.
Being particulate matter the time it takes for PM10 to settle out will depend on climatic conditions such as wind speed and direction. On very still evenings it is likely that PM10 will remain near the fires that produce the particulate. Exceedances of the PM10 standard in the last 5 years have been found at monitoring stations in Takapuna, Pakuranga and Khyber Pass.
9. Exceedences to Date Auckland Council 2005-2012.
Our response : the spread sheet actually mentions how long and why these limits were exceeded at the time – House fires etc, the exceedence is minimal considering the circumstances.
5) Consideration to existing usage rights, traditional .. going back to the year dot.
Their response :There are no existing use right for any fire if it causes a health nuisance because of large levels of particulate emissions. The AQNES allows councils to make bylaws that are more stringent than the regulations.
Our response : But why make by laws when they are not requires and will not have any impact on the problem you are trying to solve or a problem which does not exist.

6) The dangers of open fire/ firebox pollution as opposed to industrial, vehicle pollution and cigarette smoking.
Their response :The Updated Health and Air Pollution in New Zealand Study (HAPINZ) (attached) looked at health effects and included a number of New Zealand and overseas studies on health effect from fine particulate. There are a number of studies that have looked at health effects from wood smoke compared to other combustion particles i.e. vehicles, cigarettes smoke etc.
(Air pollution combustion emissions: Characterization of causative agents and mechanisms associated with cancer, reproductive, and cardiovascular effects, Woodsmoke Health Effects: A Review, first published in Inhalation Toxicology 2007)
Our response : But how does this relate to Auckland????

7) Who conducted the research, how was it verified, which standards were applied.
Their response :The HAPINZ report was undertaken on behalf of the Health Research Council of New Zealand, Ministry of Transport, Ministry for the Environment, NZ Transport Agency and was based on Epidemiology studies similar to that used to determine the effects of cigarette smoke. If you have any question about this study please contact the authors of the HAPINZ report.
The following reports have been used as to support the proposed Air Quality Bylaw. These are also attached to this response for your reference.
• 2012 Home Heating Survey Results (TR 2013/011), April 2013as above
• Census output – wood use in Auckland 2001 to 2013


• Statement of Proposal – Introduction to the Air Quality Bylaw 3. StatementofProposal introduction of the air qua
It would appear from this docuemtn that the cause of our pollution is not from domestic fires, but we guess its easier target the rate payers and residents that the industrial sector.

• Updated Health and Air Pollution in New Zealand Study – March 2012, volumes 1 and 2.as discussed above
• National Environmental Standards for Air Quality (Update June 2011)4. National Environmental Standards for Air Qualit
this is the statute . there is no evidence that we do not comply with statute . ther is a design standard referd to in the statute at (23) , the statute states that these wood burners should not be installed after 1 September 2005 it does not say they need to be removed.
• Domestic Fire Emissions 2012: Options for Meeting the National Environmental Standard for PM10. (TR 2013/022)5. domesticfireemissions2012optionsformeetingnatio
this document states "Domestic fires are a major source of particulate in the Auckland region, contributing to 41 per cent of total annual PM10 emissions and 43 per cent of PM2.5 emissions in 2011 (Auckland Council, 2012a). Levels are even higher during winter, with domestic fires accounting for 70 per cent of daily PM10 and PM2.5 emissions on a typical winter's day. The annual social cost of health effects associated with domestic fire pollution is estimated at $411 million for the Auckland region ($NZ as at June 2010, Kuschel et al., 2012)." What we are looking for is the evidence upon which that statement is made.
• Air Quality Domestic Options – Cost Benefit Analysis 2012 (TR 2013/0X29)6. airqualitydomesticoptionscostbenefitanalysis201 the word assumption appears 24 times in this 44 page document and Estimate 27 time. there is no REAL data. There is no analysis of what is in the air specific to Auckland
• Real Life Emissions Testing of Pre 1994 Woodburners in New Zealand this is pre 1994 there is no evidence that wood burners 1994-2005 are non compliant .
• Clean Healthy Air for All New Zealanders: The National Air Quality Compliance Strategy to Meet the PM10 Standard, MfE, 1 August 2011.Download PDF (945 KB) Ministerial document setting he limits for air pollution, we have so far not seen any evidence that Auckland exceeds these limits
• Exceedances to data: Auckland Council 2005 – 2012 as discussed above the excrescences are due to exception circumstances
• Woodsmoke Health Effects: A Review, first published in Inhalation Toxicology 2007 10. Wood Smoke Health Effects A review first publi this is a document wEstimate 28 times there si no REAL data hich speaks of the dangers of air pollution , we do not dispute that, we want to see factual evidence that there is air polution n Auckland caused by wood burners.
• Air pollution combustion emissions: Characterization of causative agents and mechanisms associated with cancer, reproductive, and cardiovascular effects 11. Air pollution combustion emissions (health).pd this is a document which speaks of the dangers of air pollution , we do not dispute that, we want to see factual evidence that there is air polution n Auckland caused by wood burners.
• ARC – estimation of Domestic Fire Emissions in 2006.12. ARC Estimation_of domestic_woodburner_emission note the word estimate appears in this 59 page document 138 times. it even appears an additional time in the title . The word assume or derivatives there of appears 105 times – Our question How factual is a document based on estimates and assumptions ?
ARC_SA_Presentation_GNS_9_May_2008 If this report was an account it would be thrown out due to its data being over 7 years old , the cover photo loos suspiciously like morning fog as opposed to pollution.
Yesterday we discussed the ability for council to charge penalties on installments today we take it a step further – what legal right do they have to charge penalties on GST which they are collecting for the government ? We believe that they don't have any right to do this at all below is how we come to that.
Taking a rates notice which we have here for example
The rates for the financial year 2014-15 are $4510.81 this has a content of $588.36 GST
The current instalment is $1127 and has a GST content of $147
The rates notice states

Pay on time to avoid penalties

"' It pays to pay your rates on time, as you will be charged a 10 per cent penalty on any part of your current instalment that is overdue.

You will also be charged a 10 per cent penalty on any part of your rates (and penalties from previous years) that have not been paid by 5 July, and again by 5 January, of the current financial year. Any payments that you make towards your rates will be credited towards the oldest amount due first"
The operative words are any part of your rates. The Gst is the GST portion of your rates. The rates is what is set and what the GST is payable on .
The the act states penalties Must not exceed 10% therefore they can only charge a penalty of 10% on the rates being 1127-147, the penalty on the rates to be lawful can only be 10% of $980 being $98 .
By charging penalty of $112.70 they are charging a penalty rate of greater than 10% (11.5% in this case ) which is and $14.70 over charge per instalment and not made lawfully .
This is of course also subject to the ability for council to charge penalties on instalments as discussed previously
If council can only charge penalties once the years rates are due being 30 June 2015 then by imposing penalties on rates which are inclusive of GST ,they will be collecting a further $58.80 per year ( presuming that you then pay just prior to the 30th June )*
Strangely enough this sum is more than the sum which they give you for early payment .
Where this really gets tricky is in compounding penalties on the Gst of previous payments/ years .
Then there is also the question is GST Payable on the penalty or is GST Payable only on the rates portion ?
We will put that to council to work out, they have an obligation to us after all to be open transparent and accountable and presumably that is why we pay crazy high wages to those at the top so that this kind of thing does not happen ???
*based on instalments being 29 August 2014,26 November 2014, 26 February 2015,27 May 2015 note that even by instalments all rates due are paid a month early .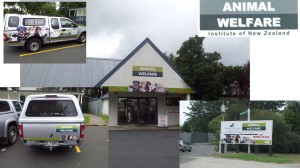 Sent: Monday, 14 October 2013 6:51 p.m.
To: Councillor Cathy Casey; Councillor Christine Fletcher; Mayor Len Brown
Subject: Congratulations and request for meeting
First of all congratulations to all of you.
I hope that you have got a better Idea of what I have been up against these past 7 ½ years. The corruption I questioned is pretty much the same as what the prosecution has been for on the north shore and the investigation is about in Auckland Transport .
The manager whose actions I questioned contracted council services to himself using a pseudonym
He also rebranded the council premises as per attached and if you look at the flow chart you will see how the fraud worked.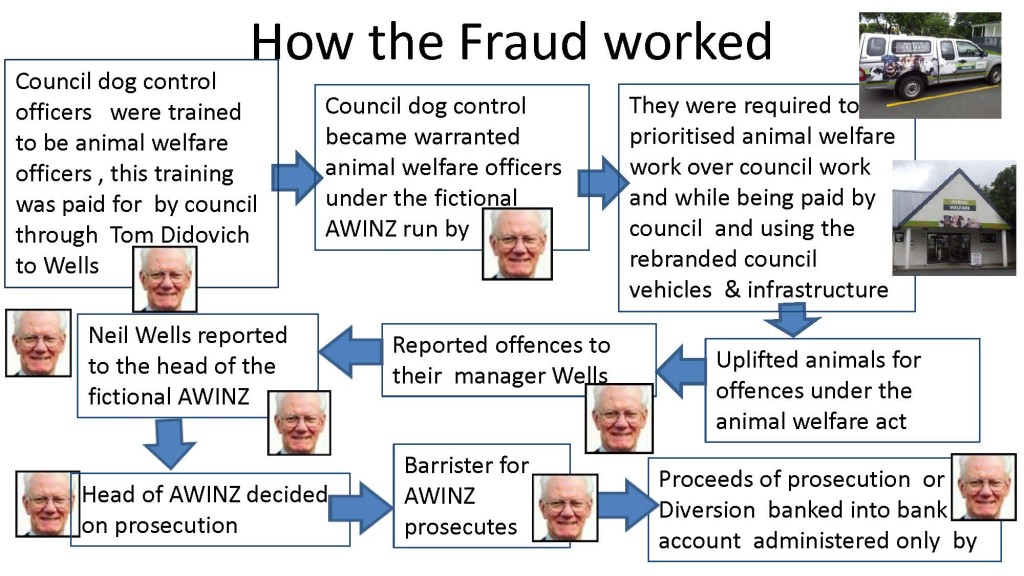 I have been told this is historic but it was operating in 2010 and so were these other frauds which have been actioned.
No whistle-blower should have to endure what I have been exposed to . I request an urgent meeting so that we can start dealing with this matter before I have to sell my house because of councils neglect to investigate.
I look forward to hearing from you all
Regards
Grace Haden
To: Grace Haden; Councillor Christine Fletcher; Mayor Len Brown
Cc: Jazz Singh; Doug McKay
Subject: RE: Congratulations and request for meeting
Hi Grace,
The last time you asked to meet with us, the advice that Councillor Fletcher and I received from legal counsel is that all of your allegations have been exhaustively investigated and there is no action that we as councillors can take.
If you have any new evidence, please provide that to our legal department.
I am copying in CEO Doug McKay and Acting General Counsel Jazz Singh.
Kind regards,
Dr Cathy Casey
Councillor, Albert-Eden-Roskill Ward
Governing Body, Auckland Council
Sent: Tuesday, 15 October 2013 10:23 a.m.
To: 'Councillor Cathy Casey'; 'Councillor Christine Fletcher'; 'Mayor Len Brown'
Cc: 'Jazz Singh'; 'Doug McKay'
Subject: RE: Congratulations and request for meeting
Thank you Cathy
I have been somewhat unfortunate to have had Bias directed at me by your counsel Wendy Brandon . I have sent her evidence which any competent lawyer would recognise as being a conflict of interest in a mangers role however she responded that she refuses to investigate .
I have supplied tons of evidence , I can conclusively prove that there was no trust in existence and the manager was using council resources and infrastructure for self-enrichment. He was contracting to himself using a pseudonym. I think the vital ingredient all along has been is that Mr Wells is a colleague of Bob Harvey and there is also involvement of former mayor Wyn Hoadley . This is serious corruption and the councils lack of action has had major repercussions on me and my family.
I should have been able to ask the simple question Why is a manager contracting to himself without fear of losing my home. Council appear to have learnt nothing from this as I am dismissed as some freak.
Just in the past week globally there have been a number of fraud incidents where mayors and councillors have been involved in fraud , it won't happen in Auckland as we have great control measures within which ensure cover ups. I have I believe conclusively proved that
Ruling-party mayor arrested in Venezuela crackdown
28 years in prison for corrupt ex-Detroit mayor
Greek ex-minister jailed for 20 years for graft
Spanish court convicts 53 in corruption trial
Just because former mayors are associated with the fraud does not mean that there is no fraud. I can appreciate that there is a huge amount of influence within council which has stopped this from being investigated. I am sure that Waitakere council fully knew what was going on but in the words of mission impossible they would have said " if you are exposed we will disavow any knowledge of your action. " The on going proof of this is the fact that I could not even get a straight response to my LGOIMA requesting why the branding at the concourse changed from Animal welfare to animal management. When council knowingly conceals corruption it condones it .
I have spent nearly 8 years hitting my head against a brick wall. The very people who should investigate have not done so . I am a Fraud professional I have the evidence – it is conclusive , real and verifiable . I have given it to your lawyers and your CEO multiple times and I am discredited in return.. A good policy is to attack the person when you cannot attack the issue , I am sick of being discredited and I am sick of being bled dry by your former employee who is using the charitable funds of a retrospectively set up trust to do as much damage to me as possible. A proper council investigation would have prevented that- Most of the evidence is on your files! That is why I am again approaching the councillors.
Cathy it was good to learn that you have a degree in criminology as such you may appreciate this perfect fraud .. it was a perfect fraud until I came along – few people would have picked up what I discovered, my mistake was to ask the question of accountability from council. I was taken to court for defamation and denied a defence of truth and honest opinion, NO EVIDENCE was ever produced and the court simply skipped the formal proof hearing, its like being sentenced without being found guilty ! .
I have never done anything but speak the truth, the price I have paid is excessive that is why I stood and I am sure with the number of hits on my site that I have drawn attention to the issue .
Wendy Brandon falsely claims that there is an injunction, there is no injunction against AWINZ. AWINZ (Animal welfare Institute of New Zealand ) does not exist, it had an appearance of existing and it was your staff, buildings and vehicles which gave it that appearance.. very clever really.
The only injunction is against me saying nasty things about Mr wells, so I say nothing bad about him and only confine myself to producing documents which show what he has done, I frequently ask him if there is anything I have published which he wasn't correcting and not once in the past 7 years has he objected to anything or taken me back to court.
Cathy I Made another Request for Auckland council to investigate corruption last year and the end result was that Wendy Brandon had my emails diverted to exclude councillors . You have all the evidence- what is the point of giving you more when you won't look at what you have .
I even made a complaint with regards to the conduct of counsel to council but it appears to be a diverted email which only Ms Brandon received see Urgent call for the suspension of Wendy Brandon there was supposed to be an investigation into her blocking my emails and that disappeared into thin air. In return I was harassed by council and a person claiming to be W is posting the obscene things directed at me on web sites belonging to my associates .
I can go blue in the face sending evidence to Ms Brandon she simply will not look at it that is why I am addressing this to councillors because you employ the CEO and he employs the counsel. If counsel does not take corruption seriously then that is an issue for the governing body.
If you allow this fraud to be concealed then I can only ask what else is going on., I am making a determined effort to expose the corruption in Auckland council and have already started with my latest LGOIMA where I have addressed the issue of some 55 million of undefined " other " employee benefits in excess of last years 8 million " other benefits " which are shown in your annual report Council Employee Benefits v Mowing verges

Cathy so here we go another three years of me being fobbed off. What do I need to do to get some one to look at the evidence. I am very happy to sit down with them and take them through it but in 7 years that has never occurred.
In my normal transparent manner I will be publishing this on Transparency .net.nz
I won't hold my breath I know I will be ignored again. After all electioneering is over and were back as usual.
You will be hearing a lot from me I would love to meet with you and Christine as this is a governance issue it is very serious.
Regards
Grace Haden