Archive for December 2014
There is a very big anomaly in New Zealand with regards to law firms , they are not readily identifiable and even the law society has trouble telling you what is a law firm and what is not a law firm.
Lets look at some entries on their register at a listing for Stewart and associates Equity law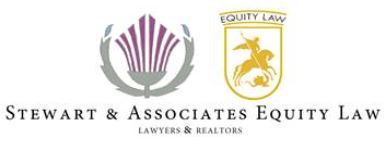 You wont find it on the companies register and even the registration on the solicitors roll is deceptive as the address is in Auckland and the phone number is in Alexandra.
Also you have to wonder how an organization can operate from a Po Box. .. bit cramped we would have thought .
Try to physically locate it and you will never find it as the " organisation " doe not exist and it is indeed a fictional law firm .
This fictional law firm, fictional entity is however the instructing solicitors in court action agaisnt us . The law firm only has one lawyer a young lady named Julia Leenoh. Julia is not her real name and neither is Leenoh apparently as she does not appear to have obtained her degree in that name and appears to be Joo Yeon Lee
Now this fictional law firm came about apparently through the " merger" with Equity law .
Now the objective of this blog post is to identify who or what Equity law is .. I warn you you are going to get dizzy .
It is of note that when the proceedings were commenced against us the fourth plaintiff was identified as Equity Chambers we then received a memorandum to say
"This document notifies you that the fourth Plaintiff was incorrectly named as Equity Law Chambers. It should instead be amended to Equity Law Barristers Limited, as incorporated company, having its registered offices at Level 4, Khyber Pass Road, Grafton, Auckland. "
We had rather foolishly thought that equity law was equity law barristers as all the signage in the building indicate
equity law as being inthe building and when our director had close relationships with the law firm it appeared to be a law firm .
let us look at the history of Equity law .. assuming that it is the company Equity law barristers Limited
the company was formed 19 Dec 2006 as Equity law 2007 Limited
Captures from the way back machine show the very first we presence that they captured on 17 August 2007
the web site was registered 20:19 27/3/2007 to equity law Limited we note that there is no such company as Equity law limited but even the registrar of domain names agrees that this must be the company which owns the web site becasue the other associated companies did not exist at that time
Equity trust International Limited was incorporated 26 may 2008
Equity trust International tax agents Limited was incorporated 15 November 2011
Going back to Equity Law 2007 Limited we note that it had two directors
These two persons are also involved in the legal action against us .
Action was originally taken agaisnt a member and when the plaintiffs agreed it was an error they eventually submitted proper documentation which shows the other plaintiffs signatures.
this is the signature of the second Plaintiff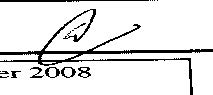 now look at the initial filing documents of the company for this same person and the signature is some what different the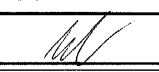 full document is on this link it is the fourth document from the bottom this and the share holder link is this the actual signature for the share holder is this
Our research shows that the actual signature is the very first one
to us it appears that a law firm has been set up using fraudulent signatures. But could it even have been a law firm ? seems like no one can tell us. Now The director of the firm claims that Equity law is a trading name he used. so the plot thickens. perhaps we will never know.
The dubious signatures are a bit ironic as a member of the chambers was Frank Deliu who defended Lu Zhang "
Lu Zhang, 28, is accused of 75 offences of making false statements in company registration forms after she declared her office address was her residence in 75 companies she registered.

She was charged after a plane loads of weapons, including rockets and grenades, from North Korea bound for Iran was seized in Bangkok last year.
another new item is also worthy of reading this is an extract
"Former fast-food worker Lu Zhang, 28, was the sole director of Queen St registered SP Trading Ltd, a company that hired a plane discovered at Bangkok airport last December flying 25 tonnes of arms from North Korea to an unknown destination, believed to be Iran.
Zhang pleaded guilty yesterday to 74 charges of giving false residential information to the Companies Office, which registered multiple companies with her as a director. She could have faced up to five years in jail and/or a fine of $200,000, but was convicted and discharged.
Her lawyer, Frank Deliu, revealed that the Chinese ambassador in Wellington, Xu Jianguo, had written to Zhang's immigration consultant, former immigration minister Tuariki Delamere, who had briefed him on what was happening. Mr Xu's letter was included in affidavits." see article
it is interesting to note that Tuariki Delamare operates a floor below that of Equity law see this
The entire building appears to be abuzz with inter connected activity just recently the bank Breder Suasso was found operating on the second floor with a fake reception see the news item here
The fourth Floor of 44 Khyber pass used to be just the law firm and the travel agent next door but now we have a raft of activity there including forex traders and Equity trust International which sets up new Zealand companies for foreigners .
The instructing solicitor in the action against us is Greg Stewart , although he works in Alexandra he is the director of this company and also supervised Julia Leenoh from his desk in Otago .
we have now got a most confusing situation where by the court papers filed Greg Stewart claims that Equity law barristers limited was not the law firm called equity law in one lot of proceedings and claims that it was in another lot of proceedings.
the Statement of Claim and the Bundle for defence part 1 and Bundle for defence part 2 AND Bundle for defence part 3 and the defamation defence COMBINED are at the links
they have been served on the lawyer who is appearing on the matter and who has been signing the submissions but refuses to file a representation . this is Michael Locke we believe he is the one and the same who appears on the insolvency web site having been recently released from bankruptcy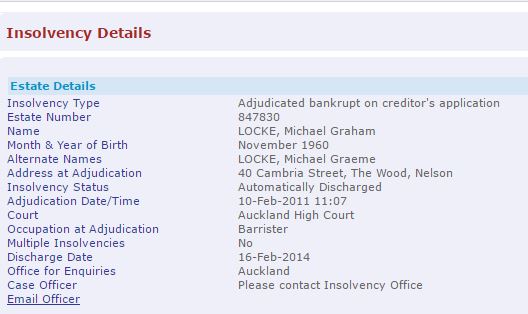 .
The plaintiffs have been attempting to silence us because the truth is inconvenient
our revelations that the former lawyer did not have a proper law firm, and the fact that the associated trust firm passes itself off as a ;w firm is of concern. as are the mention of 10 million dollar bank accounts, solicitor escrow accounts and the offer of passports from the Dominican republic, St Kitts and Nevis as second passports to open up the world for would be investors.
Interesting holiday reading of what he world so called second least corrupt country facilitates.
We stand by our research the truth is the truth .
Transparency International are running an excellent campaign called Unmask the corrupt .Ironically this is what we have been doing and have been sued for , that is because we have been doing it on our own.
There is a vast difference between Transparency International and their NZ branch , The New Zealand branch dedicates it web site to showing how well we are doing at being " corruption Free" while the rest of the world actually fights corruption.
We often point out that if you ignore cancer you will succumb to it , the same is true of corruption.
We have New Zealand companies involved in international trade, not all of it legitimately see this news item.
Naked Capitalism a web site operated overseas by a number of top class journalists and connected to the international consortium of investigative journalists have published a number of articles with regards to the activity of Money laundering in New Zealand see this post entitled "New Zealand, Fresh From Its Service to Mexican Drug Lords, Helps Out the Russian Mafia" and a more recent onesNew Zealand's GT Group in Romania, Moldova and the UK,
While New Zealand's Company Law Reform Stalls, GT Group Helps a Thieving Ukrainian Despot
New Zealand: Pseudo-Financial Companies, and GT Group, Both Still Going Strong.
NC's Guess About a Sean Quinn-GT Group Connection Just Got a Bit More Solid (But a Bit More Ho-Hum, Too)
At Least Half of the 21,500 Companies Revealed by the Guardian/ICIJ Offshore Investigation Have Connections With Rogue Agent GT Group
What is significant is that the Government thinks that they have closed down the GT group but many of the companies once administered by a new zealand company .Just one such example is GT GLORIA TRADING
This company overseas companies and has a disproportionate Russian representation .
Even many of the people involved are what we call name shifters and so are the companies themselves , this is so that you never really know who you are dealing with .
Alex Bushe of equity law also appears to be one and the same as Alexander BUSHUEV, who is the director of a number of Equities companies SEDLEX LIMITED (5058320) – Director & Shareholder GLOBAL WEALTH GROUP LIMITED (5433544) – Director & Shareholder FIDELIS INTERNATIONAL TRADING LIMITED (5318101) – Director & Shareholder BLACKLIST DEBT RECOVERY LIMITED (4361899) – Director & Shareholder STEIGEN MAKLER LIMITED (5170404) – Director & Shareholder DRAGON GROUP LIMITED (5433581) – Director & Shareholder
another such person is Gregory Shelton who also appears to be the one and the same as Grigori CHELOUDIAKOV who took over the shareholdings of several companies including IMEXO PRANA and CRESTPOINT TRADE
Both of these companies had former director latvian Inta bilder and are associate to the companies involved in this news item NZ shell company linked to alleged $150m fraud AND SEE the latvian proxys
So needless to say we whole heatedly support the initiative of Transparency International in the UNMASK THE CORRUPT CAMPAIGN .