Delegation, calculation of penalties and applying penalties to Rates  A dogs Breakfast
By Grace Haden
I ask for these notes and the attachments to be appended to the minutes.
I have been assisting Penny Bright in making sense of her rates demand, this has given me cause to look at the processes involved and the manner in which the penalty regime has been approached. In doing so I have noted a number of issues which require resolution.
Delegation
Serious issues arise with the delegation of the powers under the Rating act
The annual plan in 2013 & 14 both state
Delegation of decision-making
Decisions relating to applying the rates under the rates related policies will be made by council officers.
The legislation Local Government (Rating) Act 2002 however states
132 Delegation
(1) A local authority may delegate the exercise of functions, powers, or duties conferred by this Act on the local authority to—
(a) its chief executive officer; or
(b) any other specified officer of the local authority.
(2) A local authority must not delegate—
(a) the power to delegate; or
(b) a function, power, or duty conferred by subpart 2 of Part 1 or subpart 1 of Part 5.
The question therefore is who ultimately has the delegated powers and who can lawfully make decisions with regards to the rates and consequently the penalty regime.
It is important to resolve the matter of delegation before we consider whether or not rating polices are legal
Applying penalties to Rates
The sequence of events is also crucial
1. The person who holds the delegated powers or powers has to be identified.
a. I have been unsuccessful in getting this information Mr Town responded this morning Rates and their setting is not delegated but is adopted by the Governing Body as required by law. Therefore no staff member has this delegation. However, delegations for different parts of the implementation of the rating system rest with different staff members depending on what is required.
b. It appears to me that what we have in the annual report and what is required by law is not expressed clearly also the act makes it clear that responsibilities can be delegated to A specified officer not "different staff members depending on what is required"
2. A resolution must be made to authorise penalties to be added to rates no later than the date when the local authority sets the rates for the financial year, It follows logically that this resolution must be available to be produced and one would think in this day an age available for public inspection on the internet. And
a. It has to stipulate how the penalty is calculated
b. the date that the penalty is to be added to the amount of the unpaid rates
c. and must not exceed 10% of the unpaid rates.
3. Section 58 sets out the various types of penalties which the council can impose and it would follow that these are the only penalties which can be imposed .
4. This penalty regime MUST be conveyed in the assessment notice.  see  assessment notice 
There is much confusion as to who really holds the responsibilities as to setting the penalty regime and there is also confusion as to the regime itself.
The annual plans all state: The council must use the special consultative procedure set out in the Local Government Act 2002 to adopt and amend the rates related policies.
The act on the other hand is specific in that it states that the policy must be set "By resolution no later than the date when the local authority sets the rates for the financial year "
This implies that this policy must be set or adopted by resolution annually
In the annual plan 2013-2014  states
The council will apply a penalty of 10 per cent of the amount of rates assessed under each instalment in the 2013/2014 financial year that are unpaid after the due date of each instalment. Any penalty will be applied to unpaid rates on the day following the due date of the instalment.
and 2014-2015
The council will apply a penalty of 10 per cent of the amount of rates assessed under each instalment in the 2014/2015 financial year that are unpaid after the due date of each instalment. Any penalty will be applied to unpaid rates on the day following the due date of the instalment.
A further 10 per cent penalty calculated on former years' rate arrears will be added on the first business day of the new financial year (or five days after the rates resolution is adopted, whichever is the later) and then again six months later.
The words applied to do not necessarily mean that the penalty will become part of the rates and incorporated into the rates. The wording is not specific as to how the rates and penalties are calculated.
Further :The act requires the invoices to show the amount of the penalty on any unpaid rates for the rating unit and the amount of any unpaid rates owing from a previous financial year for the rating unit. The connotation is therefore that the rates and the penalties are two separate amounts and not one.
This brings about the question of whether or not penalties can be applied to penalties, if there is no resolution that penalties are added to the previous year's rates then the next lot of penalties applied can only be applied to rates and not rates plus penalties.
The next issue which arises is the rates due for the financial year.
The invoices tates Total rates payable for 2014-2015.
Unless the resolutions to set dates for instalments can be shown to have been made legally and with the proper consultation they cannot be enforced.
The invoice shows the sum due for the year but nowhere on the invoice is there a date by which that sum is due .
There an ability to pay a reduced sum in one payment and getting a hefty 1.1% discount if the payment is made by the first instalment date, the other options available are to be penalised or to pay instalments.
Every one paying their rates on time effectively pays a full month prior to the end of the financial year. Nowhere does it state that the full rates are due by that date.
Penalties are not equal
People living in higher priced areas pay higher penalties as can be seen by the two different invoices I have produced. The penalty for late payment in Epsom is $112.70 per quarter and In Kingsland $58.10 per quarter. This is significant and a flat penalty fee should be considered due to the ever increasing property prices.
calculation of penalties
Unlawful penalties
The act allows penalties of up to 10% of the rates to be added, it does not say per annum and this allows the council to continually add 10% the rates at 6 monthly intervals if an amount is a year old. This is in excess 20% and makes loan sharks look good.
While 10 % is legal the e reality is that a penalty in excess of 10% is added.
10 % is being added to the GST inclusive price, this price is already 15% more than the set rate.
While council through legally set penalty regimes can charge up to 10% penalty on rates they have no legal ability to charge 10% penalty on GST.
This also raises the question of the GST which the council then declares to IRD as having been received but that is a matter for you.
Taking Penny's rate bill for example the rates instalment is $581 of which $75.78 is GST by charging 10% on the GST inclusive sum a further $7.57 of unlawful penalties is charged per quitter.
In the Epsom example the sum is an extra $14.70 per quarter
It would appear that the rates are a dogs breakfast , they are hap hazard and not done according to the legislative requirements.
While Council appear to ignore the law which they have to comply with, they enforce penalties which have been imposed without any legal basis and against the rule of law.
Council is required to act according to section 14 Of the local government act
a) a local authority should—
• (i) conduct its business in an open, transparent, and democratically accountable manner;
I have not even been able to get questions answered let alone find relevant documents on the council web sites which would enable me to follow the tail of consultation, delegation, resolutions and implementation.
If this is what happens in the process of collecting rates, then we really do have to wonder about the process of spending them.
I have personal experience of seeing the council allow council officers use council resources infrastructure for self-enrichment. There is a deliberate turning of a blind eye to his while rate payers are seen as a bottomless pit of revenue. Questioning this has cost me  more than $300,000   . we have persons in council on wages of $600,000 per year  what are they being paid for.  I would hope   it is to get this kind of thing  right.
This will also be posted on www.Transparency.net.nz
Grace Haden
In this  the  final instalment of the Auckland council rates investigation we explore  delegation.
The  Local Government (Rating) Act 2002 states
(1) A local authority may delegate the exercise of functions, powers, or duties conferred by this Act on the local authority to—

(a) its chief executive officer; or

(b) any other specified officer of the local authority.
Now lets look at the annual  plan again, it states
Decisions relating to applying the rates under the rates related policies will be made by council officers.
The question  we  need to explorer here is whether  "council officers."   is   the same as specified as required by the act.  .
There appears to be no definition for Council officer  in any  legislation
Is the lady on the  front desk  there is a receptionist, she is a council officer  , the guy  who overseas the council car park  he is a council officer , I guess you could say that any council employee is a council officer.
Further the annual plan states  that it is  "Decisions relating to applying the rate"  that is delegated to "Council officers " but the act is specific that   Council cannot delegate the power to delegate  . So without a specific person  being handed the responsibility  the  delegation is  left  rather wide open . There is only one thing for certain and that is that the responsibility still rests with the governing body .
The slack  wording of the annual   plan   and the lack of specificness brings about  the question whether or not the  penalty regime set  by council is even legal in the remotest sense.
But wait there is more
The rates assessment is  sent out at the  beginning of the financial year and  is a document  which is  produced to comply with section sets out the  details as required by legislation , in this case section 45
So we have gone back to the rates assessment notice  that we have before us   and start ticking off the requirements as set out by the legislation.
Item
(k) the total amount of rates payable on the rating unit for the financial year:
we have already seen that  the total amount payable is  $4510.81 .
But if the payment is  made by instalments and each instalment is one day late  then  the  amount paid by the end of the financial  year  ( paid up  by 28 May 2015  when due date is 30 June  2015 )  will be  $4961.61  , an extra $450.81  under the councils  penalty scheme which is not supported by legislation .
On top of that   the $450.81  includes   a total of $58.80 penalties on GST
(l) whether or not the local authority has a remission policy, a postponement policy, or a rates relief policy for Māori freehold land and, if so, a brief description of the criteria for rates relief under each policy:
There is nothing on  our notice which  refers to this at all .
(l) whether or not the local authority has a remission policy, a postponement policy, or a rates relief policy for Māori freehold land and, if so, a brief description of the criteria for rates relief under each policy:
There is nothing on the rates assessment notice which states when the rates must be paid by , the  installment dates are given but there is no indication that  the payments must be made by those dates  it simply states " amount payable by ".
(n) if applicable,—
(i) the penalty regime of the local authority; and
(ii) a warning that, if rates are not paid on time, a penalty may be added under that regime:
There is nothing on the rates assessment notice with regards  to penalty regimes   and there are no warnings with regards to failing to pay by any due date .
(o) if an early payment of rates has been made in accordance with a policy adopted under section 56(1),—
(i) the rates paid and any balance remaining to be paid; and
(ii) the amount of any discount allowed for the early payment of the rates; and
(iii) any credit balance remaining after payment of all rates due, adjusted for any discount allowed:
None of the above are shown on the rates assessment notice  .
(p) the right of ratepayers to—
(i) inspect the rating information database and rates records; and
(ii) object to any of the information included in the rating information database and rates records.
There is no mention  of these details either .
The Rates assessment notice  which we have before us  does not comply with the legislation Contents of rates assessment.
Perhaps the  council should  tidy up its act with regard to rates
Have penalties which are fair and reasonable  based on the   ever increasing value  and ever  rising rates   of our homes
Have a rates penalty regime which makes sense and  can be interpreted in the same way by every one reading it.
Apply   Penalties legally and only to the portions  which   penalties can legally be applied to
Live by the law which  council so strictly imposes on the rate Payers.
I would  like  to Acknowledge Penny Bright  . It is because we looked at  the rates bill she had that  these issues have been raised.    Her  penalty bill is now  significantly larger than   her   rates demands . While Auckland council wants to sell her house for effectively $13,000  in   arrears rates and more than  $20,000  in penalties.
Auckland council the time to be open and transparent with your rates  penalty regime is now.
As if the past two days have not given you enough  to think about,  here is another major issue for council
The  Local Government (Rating) Act 2002 at section 58   provides for the ability to impose penalties
(2) The amount of unpaid rates to which a penalty may be added includes—

 (a) a penalty previously added to unpaid rates under this section; or
(b) additional charges added to unpaid rates under section 132 of the Rating Powers Act 1988; or
(c) rates levied under the Rating Powers Act 1988 that remain unpaid.
Going back to section 57
(1) A local authority may, by resolution, authorise penalties to be added to rates that are not paid by the due date.
(2) A resolution made under subsection (1) must—
 (a) be made not later than the date when the local authority sets the rates for the financial year; and
(b) state—
 (i) how the penalty is calculated; and
(ii) the date that the penalty is to be added to the amount of the unpaid rates.
In the 2014-15  resolution in the annual plan   there is no mention  f penalties being cumulative or added on to the rates  so as to attract penalties on penalties. it simply states .
Penalties on rates not paid by the due date
The council will apply a penalty of 10 per cent of the amount of rates assessed under each instalment in the 2014/2015 financial year that are unpaid after the due date of each instalment. Any penalty will be applied to unpaid rates on the day following the due date of the instalment.

A further 10 per cent penalty calculated on former years' rate arrears will be added on the first business day of the new financial year (or five days after the rates resolution is adopted, whichever is the later) and then again six months later.
The  resolution is actually quite specific  it states that "A further 10 per cent penalty calculated on former years' rate arrears" it does not  say including penalties , and rates has not been redefined to mean rates plus penalties.
In going through this exercise we have  come to realize several things.
the rates penalty  policy is not very clear  and the average person   will struggle to sort it out, We did, and we are not even sure if we got it right.
Give it to  half a dozen accountants and we are sure that you will get as many  variants  in calculations
Give it to a dozen lawyers and you will get a dozen interpretations possibly more  depending on case law
The legislation is 12 years old , House prices  in Auckland have gone up  massively  yet council has not reconsidered   its rating penalties either percentage  wise or  in line with the legal provisions. 10%  on or  rates when we paid $1,000 per year is very different to 10%   when you are paying $4,000.
Just because   we allow  the world to buy up Auckland to  get rich quick , launder money, land bank  etc  does not mean that the  residents need to be  bankrupted so that their houses  can be put on the market.
You would  do better going to a loan shark than to  default on rates.
Live alone pensioners based on the   rates demand referred to above  ( receiving live alone  super  of $21,931.52 would  be parting with nearly 25% of their super  to live in the  family  home .  We are being forced out of our homes  by rates and penalties .
It is therefore most important that rates  and penalties are applied in a open transparent democratic manner and above all  Compliant with the law.
Dare I say it .. yes there are other issues.. more tomorrow

Open letter to Greg Stewart
Dear Greg
I respond to your letter sent by email on the 22 September but dated 4 September 2014
I am uncertain as to what you mean by the comment " my behavior" I have at all times promised Transparency , is that what you are objecting to ?
I am unaware of any "damage" and no one has provided any evidence of damage, which Transparency NZ or I have caused. If there is any damage caused by reporting facts it is purely unintentional.
your client/ business partner was a Human Rights lawyer and your client  law firm  promoted Human Rights. Even recently your client  used the Bill of Rights to defend his own right to express his opinion of High Court Judges.
He cannot possibly promote the concept, and you could not support the concept, that there is one law for him and that we cannot be afforded the same rights.
You allege that there are many web sites which are connected, you are being vague   and we have no idea which web sites you are referring to, if you make allegations please be specific.

If you or your client considers out material to be offensive please tell us where it is, what it is called and what makes the article guilty of any offending.
There has at all times bene an offer on the table to you and your clients to make corrections/ alterations and state why the   matters are wrong , you have never availed yourselves of this but want a blanket take it down.
 We have tried to appease your clients and yourself, ( you are a director of one of one of your clients, Equity trust International ) and   in an attempt to   resolve the matter we took down  everything which we had control over , however this gesture of good faith and assurances from us that we would not put   anything back up if we had finality , did not appear to satisfy your client who singularly   appears to have the ability to   negotiate for all parties including the company which you are director of.
 Negotiations require gestures of good faith from both sides and there was none forth coming and no resolutions in sight by the dead line we set, we have been true to our word and reposted all materials as we stand by the truth which is contained in them and the honest opinions expressed. As you would be aware truth and honest opinion are never defamatory.
Your clients   solution offered in your letter is not acceptable to us   because

You are attempting to obtain undertakings from legal entities which are not involved in the proceedings in favour of your clients as well as yourself, your wife and the   proxy lawyer Julia Leenoh who acting out ofyour clients  office and as indicated by your letter working from the premises of yourthe  client  law firm.
The fact that you are seeking to cover yourself in the undertaking   shows that there is no independence on your part and that you are acting in gross conflict of interest and you must cease acting on all matters before the court where you are conflicted.
We hereby give notice that in all proceedings we will be calling on you and Ms. Leenoh to give evidence, by affidavit will be sufficient.

From your self -that you wrote the letter
By Ms Leenoh that she is employed by you and asked you to ask for those conditions on her behalf, attaching the employment contract.
We will also require your wife to   give evidence that she instructed you to include her in the request. – You might wish to add what   right she has to do this.. Why not include the world oops you have "about our clients or any structures or persons associated with the Plaintiffs, nor myself, Ms. Leenoh or my wife."- Wee bit wide and non-descript don't you think?
A public retraction and apology which we are happy to give is "sorry for speaking the truth we are truly sorry that truth is inconvenient to you. We had no control over the fact that  UNIHOLD Limited which was involved in international money laundering was ultimately owned by y0ur clients  wife,Liliya Soboleva,. In tracing UNIHOLD back to its origins through public record we had no control over the outcome.

We also apologize to your wife Alice Marjorie Steward previously known as Alice Marjorie Murrell   for the connections we have made between the company she is director of ,to the renowned Money laundering facilitators GT group and company Net ( 69 Ridge road ) as posted on   Transparency International Finally uses the C word. She should read the news item about a previous Proxy director Lu Zhang.   She has to know what she is getting herself into.
There will be no liquidated damages clause, we have given an agreement which we are prepared to sign and we have acted in good faith and kept our word at the deadline.
Evgeny drafted a document it is here Deed of Settlement , it   appears to us to be too much of an attempt to hog tie us than beat us up , it is a total gaging order one which persons who know they are engaged in dodgy activities would use.
Your statement "We do however require some discussion with you about the damages you have caused to our clients" confuses us   the claims in the statement of claim are pretty wide   and we cannot see how any truthful comment   by us could have made a difference given that your clients are mentioned in a massive number of publications un related to us and in court action unrelated to us.
We removed all material as a gesture of good faith   but as mentioned earlier it appeared to be a tactic of impairing our freedom of speech and there was no reciprocation.
The entire matter could have been resolved but it appears that your client does not trust me for my word , those who know me well will tell you that I am true to my word.
We consider your settlement   offer to be bullying and oppressive and as such   cannot   accept it. we will be filing papers   to   object to the restraining order. This letter will form part of the evidence.

To that end please advise who the new instructing solicitor is to be, it is also not appropriate for Mr. Bogiatto to be involved   as he has been part of the issue and will also be called on to give evidence with regards to the   court order which he failed to serve and he one he had sealed despite knowing it was wrong.
It may as such be appropriate for me to deal with the newly appointed solicitor as   by not being personally involved they may have a better and Independent view of the issue and he she may be able to act independently and as an officer of the court as the law requires.
You also included in your " settlement offer " that we provide "a full description of all the parties you have written to about the Plaintiffs including, but not limited to, government organisations, government agencies, international press, etc. so that the Plaintiffs are fully aware of the complaints, emails and campaigns you have engaged in."

Please provide a legal basis for this?
Now that we know that this is your clients fear we will initiate enquiries far and wide to establish why this is.
BTW a complaint will be forwarded to the companies register   with regard to fraudulent signatures of proxy director's associates to the plaintiffs and in the interest of transparency we have included a distribution list at the bottom of this letter.
On the issue of costs, we have not instructed a solicitor as we are aware that your client has his house on the market and the indication on the advertising was that " owner is moving overseas " he is already indebted to me due to the false invoices , he is just trying to make me incur costs and   hardship . My way of fighting back is by doing it in a way which counts. We are all allowed to defend ourselves and I do it publicly.

All of your clients assets are owned by his wife and in court this week he spoke of the need for the Law society to bankrupt him if they wanted their costs further in court documents he claims to be impecunious and has asked for legal aid. He also advised the court that he is   leaving the country in November.
We also notice that under his former name  that he went missing from Fiji in   2003 and 2004   when discussion of debts   that he had the arose.   You can find the relevant   judgments on the internet. here and here
According to our chronology his name change   came into effect at about the same time when a court noted "The company attempts to shoulder its responsibility onto one Eugene Narodertsky who may well be a person living in some remote part of the world." Little did they know that he was right here in NZ living under his new name  and practicing law.
We hope that by our response, you have a better understanding of our perspective. It is nothing personal with your client, we are transparency and anticorruption lobbyists and I have just had my petition for a commission against corruption presented in parliament.

The fact that New Zealand companies are involved in international money laundering is a serious matter which affects us all.
The manner in which your company and your clients have been involved indicates that they are well aware of their involvement in the international money laundering business and I will not become party to such a plot by concealing it as to me that makes me complicit to international crime.
It is your choice to use the very same proxy directors as those who have been proved to have been used by the money launderers and Russian Mafia.
Those who run a legitimate operation would make certain that they would steer clear of such associations. The services which my company Verisure supplies is due diligence , you may wish to avail yourself of our services to prevent such embarrassing connections.
I  wrote a letter to your client along a similar vein , his lack of concern would indicate that he knows who and what he is dealing with and does so   willingly but   would probably not like the spotlight shone on it .
I similarly bring the connections of your company and the companies which   your wife is associated with   to your attention. If you were not aware of what has happened then I suggest you read New Zealand: The Shell Company Incorporation Franchises: Round-Up and look at the news items relating to those companies by way of indication this is what your wife is tied up with .. does she know ?
EUROSTONE HOLDINGS LIMITED directed by Alice STEWART owned/owns
We trust that this clarifies our concerns , if you are concerned   with what we have provided you with and was unaware of the implications before now then you will no doubt act in a manner which   does not bring any adverse comment on your profession.
If you are asking me to conceal such serious matters you need to take a good hard look at yourself.
We will agree to the   offer we have made to your client or welcome negotiations. While the matters are before the court we will continue to investigate for our defence and anything obtained from the public realm will be published.
Grace Haden For defendants
Copy to law society, company's office, OFCANZ, international press, local press
Copy posted on www.transparency .net.nz
PRESS RELEASE: Epsom Independent candidate 'anti-Corruption whistle-blower' Grace Haden
_______________________________________________________
"I have decided to stand as an 'Independent' candidate in my home electorate of Epsom. I am seeking accountability from government and to achieve this I will be campaigning for an Independent Commission Against Corruption and the Ratification of the United Nations Convention Against Corruption (UNCAC)"), says 'anti-Corruption whistle-blower' Grace Haden. (https://www.unodc.org/unodc/en/treaties/CAC/)
"I believe that a by-election in Epsom is essential to keep the public spotlight on the corrupt practices surrounding the resignation of ACT MP John Banks, but also shine it on the reality of the widespread corruption which is becoming more and more evident in New Zealand.
"The harsh reality is that New Zealand's "least corrupt country in the world "tag line is not reality but a perception and as such ,the perception is a false illusion a façade . The perception index (http://cpi.transparency.org/cpi2013/results/) is frequently misquoted and does not correlate with the fact that we are one of a small handful of countries which have not ratified the United Nations convention against corruption. "(https://www.unodc.org/unodc/en/treaties/CAC/signatories.html)
"Despite New Zealand claiming to be "the least corrupt " , I , a former long-serving Police officer, (and Police prosecutor), now a licensed Private Investigator, have found it impossible to get corruption investigated in New Zealand by any of the so called public watch dogs. I have discovered that we do not have corruption because we do not define it and turn a wilful blind eye to it, as occurred in the John Banks case. "
"8 years ago, I questioned serious public corruption, provided facts and evidence to support my allegations, but so far, to no avail." I have discovered that Corruption does ruin lives – It tore my family apart."
"Enough is enough. No one else should have to go through what I have had to endure. Lessons need to be learned from the past and solutions found for the future. Cancer cannot be treated without a diagnosis and this is also true with corruption. Ignore corruption and like cancer it will consume us.
"New Zealand desperately needs an Independent Commission Against Corruption, and I am pleased to report that I now have an MP who will present a petition which I initiated, seeking
"That the House legislate to set up an independent Commission against Corruption, tasked with the prevention, education, detection and prosecution of corruption in New Zealand."
I have a well-established background in fighting and exposing corruption in New Zealand, these are documented on the following web sites http://www.civiljustice.co.nz/, http://www.transparency.net.nz/, http://www.anticorruption.co.nz/
Grace Haden
Phone (09) 520 1815
mobile 027 286 8239
visit us at www.transparency.net.nz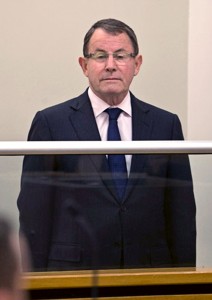 If you were to look up the word Convict you will find that an overwhelming number of dictionaries give the definition as
Convict 1. Declare (someone) to be guilty of a criminal offence by the verdict of a jury or the decision of a judge in a court of law.
Convict 1. Law To find or prove (someone) guilty of an offense or crime, especially by the verdict of a court:
con•vict  verb (used with object)
1.to prove or declare guilty of an offense, especially after a legal trial: to convict a prisoner of a felony.
2. to impress with a sense of guilt.
Why it matters
Electoral Act 1993 55 How vacancies created
The seat of any member of Parliament shall become vacant—d) if he or she is convicted of an offence punishable by imprisonment for life or by 2 or more years' imprisonment or is convicted of a corrupt practice, or is reported by the High Court in its report on the trial of an election petition to have been proved guilty of a corrupt practice;
The offence with which Banks was charged is an offence punishable with imprisonment of 2 years .
Definitions
It is interesting that currently our legislation does not have a definition for convicted but up until 1 July 2013 the crimes act 1961 carried such a definition which was repealed on that date this definition read.
3. Meaning of "convicted on indictment''—For the purposes of this Act, a person shall be deemed to be convicted on indictment if—
(a) He pleads guilty on indictment; or
(b) He is found guilty on indictment; or
(c) He is committed to the Supreme Court for sentence under section 44 or section [153A or section] 168 of the Summary Proceedings Act 1957; or
(d) After having been committed to the Supreme Court for trial, he pleads guilty under section 321 of this Act.
I have no idea why this was removed from the legislation 1 July 2013, by section 6 of the Crimes Amendment Act (No 4) 2011 (2011 No 85). But it appears that a huge hole was left in the legislation
The scenario used to be convicted – sentenced.
Now it appears to be found guilty – convicted – sentenced.. Yet there appears to be no legal precedent or legal foundation for this.
The interpretation act gives no definition for convicted or guilty.
Since our legislation no  longer  defines  Convicted  we have to rely on the interpretation of the legislation and the common dictionary meaning
There are many examples in legislation which point to the fact that convicted still means guilty e.g.
Criminal Procedure Act 2011 section 147
4) Without limiting subsection (1), the court may dismiss a charge if—
• (a) the prosecutor has not offered evidence at trial; or
• (b) in relation to a charge for which the trial procedure is the Judge-alone procedure, the court is satisfied that there is no case to answer; or
• (c) in relation to a charge to be tried, or being tried, by a jury, the Judge is satisfied that, as a matter of law, a properly directed jury could not reasonably convict the defendant.
So how could a jury convict any one if this is something that is only in the realm of a judge and done after being found guilty?
The reality is that this makes sense only if to convict and to find guilty are one and the same thing.
The plot thickens when you read the judgement R v BANKS [2014] Paragraph 6
[6] The information against Mr Banks was laid on 10 December 2012. Sections 105 and 106 of the Criminal Procedure Act 2011 apply to Judge-alone trials. However, those provisions only came into force on 1 July 2013. Pursuant to s 397 of the Act, this matter has been determined in accordance with the law as it was before that date.
The crimes act definition of convicted still existed at that time as it was not repealed until 1.July 2013
The criteria for section 3 crimes act Print/Download PDF (5.5MB)or see it on it own Crimes Act 1961 S 3 are therefore the criteria which apply to this decision and he question is was he found guilty on indictment.
The answers to that are again in the decision
[2] The indictment reads as follows…
[3] I have found Mr Banks guilty of the charge
The only possible outcome in that case is that John Archibald banks is convicted
We have brought this to the attention of the court by way of memorandum, this was filed at about 3.15 pm Friday 6 June 2006
memorandum for registrar.
We will keep you posted.
Perhaps the government in the meantime would like to attend to the definition of Convicted.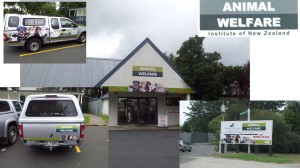 I have just taken time to look at submissions for the animal welfare bill  and  within the multitude of pages I find a  submission by Neil Wells . Neil Wells evidence text [PDF 258k] and  Neil Wells  supp  [PDF 141k]
In the  submission  he starts off stating
I agree with the general policy statement that the Bill will "improve the enforceability, clarity, and transparency of New Zealand's animal welfare system."
Transparency ?  run that past me gain  ? wasn't  it   Mr Wells  who made an application to the minister for approved status  using a  false name ?
Did he then not run  this enterprise himself   using the councils staff and resources while not  disclosing that there was no one else involved ?
So why does he  not list his experience of 10 years running  an approved organization?  and why did  he not even mention the Animal Welfare Institute of New Zealand? ( AWINZ ) .
I rather suspect that he has not mentioned AWINZ because  it would not read well saying
I was the author of a Private Member's Bill presented to Parliament by Hon Pete Hodgson in 1998, which was later joined with the government's Animal Welfare Bill (No. 2).

I served as an Independent Specialist Adviser to the Primary Production Select Committee during the consideration stages of the Bills.

I  applied for approved status  for an organization which did not exist and which was actually me using a pseudonym.

I  ran the approved organization for 10 years using the Waitakere  city council staff and resources  , prosecuted and  banked the proceeds into a bank account   which I  operated in the  name of AWINZ .
I suspect that if he had written that  some one might have said..  there is something wrong here.. perhaps  conflict or interest   even and some  one might  say  "hey is it OK to write legislation for your own business plan and advise on it and implement it under a false name   then cover up using the court. ? "
At Point three of his main submission Wells states
A statute is only as good as the procedures available for enforcement of its provisions, the detection of offences, and the prosecution of offenders.

3.1 Enforcement and prosecuting authorities
There are three types of enforcement and prosecuting authorities — the Police, the Ministry for Primary Industry, and approved organisations.

3.2 The Police
While every member of the Police is deemed to be an inspector the Police rarely take complaints related to animal welfare breaches and instead refer the complainant to the SPCA.

3.3 MPI
MPI does not have the resources to be able to deliver national enforcement and prosecution services on its own for all animal welfare complaints and is totally dependent on approved organisations. This creates an enormous risk for government.

3.4 Approved organisations
It appears odd to me  that Neil Wells does not  mention his own first hand experience  with running an approved organization .  but for once I  find myself agreeing  with Mr Wells he states
MPI does not have the resources to be able to deliver national enforcement and prosecution services on its own for all animal welfare complaints and is totally dependent on approved organisations. This creates an enormous risk for government.
It transpires the MPI could not even  discern the difference between  a legal  person and  a fiction, a truth and a falsehood .   The falsehoods  from Mr Wells as to the existence of  AWINZ were  swallowed hook line and sinker  and   each obstacle was overcome with   another  tall tale . he goes on to say
There is currently one approved organisation that is authorised to recommend the appointment of Inspectors and through those appointments, to enforce the Act and prosecute offenders — the Royal New Zealand SPCA.
But he doesn't mention  AWINZ Mr Wells using council  staff which had been offered for use  by his associate  Tom Didovich  without apparent  authority from the  council hierarchy . Wells points out how rare it is to have private law enforcement authorities
There are only 2 countries in the world that depend on a private organisation, the SPCA, to act as the enforcer and prosecutor of animal welfare law — New Zealand and the 7 states and territories of Australia.
Mr Wells   using the council  staff  and resources prosecuted under the  guise of the fictional AWINZ  and  pocketed the money into an account only he had access too, funds  which he has since used to  haul me through court  so as to cover up the  criminal activity associated with AWINZ.
If we were to adapt the model  which Mr Wells had  set up there would be no need for  funding as it   ensured that public assets were used for private pecuniary gain. I am sure that  any   accountant would tell you that there were serious flaws with Mr Wells model  and to prosecute through an  authority which has no legal existence  ensures that there is no accountability to the public and no one can hold you accountable as  there is no identifiable and sue able person to  take on. the dangers of  this relationship are  expressed by Mr Wells in  this comment
Legal commentators maintain that the enforcement and prosecution of criminal law (animal welfare offences are crimes) are the responsibility of the state and not private organisations that have no public accountability.
I could not agree more  , when an organization can  increase its income through prosecution  and  incidentally giving people a  criminal conviction  it  becomes very serious , take that one step further  and if there is no organization and the law enforcement authority   is in reality  just one  person  who has obtained law enforcement powers  using a false identity then it has to be SERIOUS , especially when    council, MPI, ministers, OAG  all go out of their  way to cover this up or turn a blind eye to it.
The statements he made  in  his submisson shows  just how serious the matter with regards to the  fictional AWINZ was
The Law Commission in its paper Delivering Justice For All (2004) commented that "the operation of the criminal justice system is the responsibility of the state." Judge Garland in R v Balfour said that "the SPCA was effectively standing in the shoes of the government."
In reality therefore  Neil Wells was one person standing in the   shoes of the government , so when I asked the question  why AWINZ did not exist, it was  far easier to  crucify me than it was for any government department   to say  Oops we gave law enforcement authority to  a fictional organisation.
AWINZ has proved that there was a lack of accountability , we still do not know   who  was regarded to be the organisation no one can identify the real people  actually involved.  we know that  Wyn Hoadley, Graeme Coutts Neil wells and  Tom Didovich posed as the organsiation and claimed the law enforcement powers as their own  but there is not one document which can be produced from any legitimate source which  supports that claim.
Incidentally it Was Tom Didovich who  supported Wells application  on behalf of Waitakere city council
When the application for approved status  was made there was no trust deed, there was no group of people who had decided to apply for approved  organization  status, there was just Neil Wells and his own business plan for making money .  In 2006 when I discovered that AWINZ did not exist , Neil Wells   tried to contact  four people  who he had spoken to in 1998 who had been recruited  by Didovich  for the possibility of forming a trust with council  to facilitate the delivery of animal welfare services.
Council paid for this through Didovich , but  the persons never met as a trust.  In 2006 there was not a trust deed ( it was claimed to be missing )  and I have conclusively proved that these persons did not form a trust until three months after the application for approved status  was made and that they were not the approved organisation .
Graeme Coutts , Nuala Grove and  Sarah Giltrap were all recruited because of their station in life or perceived station in life , they never met as a trust  and never applied for  approved status  , they were not  the law enforcement authority .
Under Item 17 clause 35 Mr Wells   describes the pilot scheme set up by him to trial   animal welfare in councils , he again fails to mention that it was set up at his  instigation and that this led on to the fictitious AWINZ  being created.
While I commend Mr Wells concern for little furry things  he has  had no such compassion for Humans  especially  when it came to me and my family.  Wells has totally destroyed my family  and  financially stripped me.   Mr Wells in my opinion  is nothing but a criminal at large  who has used the  courts to pervert the course of justice  so as to  conceal his criminal offending.
I do not believe that any one can treat humans and animals  differently , to be cruel to a human ( yes I have suffered at Mr Wells hands for 8 Years )  makes a mockery of the perception of being humanitarian .
If AWINZ had been legitimate ( it was not ) I would have expected Mr Wells to have made mention of it.  His  manner of dealing with AWINZ , or should I say avoiding it in his submission   , to me at least  proves  his guilt .
I think that it is about  time some one dealt with the reality  that AWINZ was nothing more than a name Mr Wells had given himself, he  had  used others to cover up , when they realized how serious things had become ,they could not  back out  for they too had committed  offences through him by  being party to a raft of offences  from being accessory after the  fact to  parties tothe  the offence of using the court to pervert the course of justice.
this was done through a tactic  called
DARVO – Acronym of "Deny, Attack, and Reverse Victim and Offender".
I was the  whistle blower and  was made out to be the villain   Wells became the Victim picked on by this deranged woman   .  It is a powerful strategy   and   it works in New Zealand especially when you   can show that  you are kind to animals.
Well I am kind to animals and  to humans.. hasn't helped me.
The victim stance  is a powerful one  . the victim is always morally  right  neither responsible  nor accountable and forever entitled to sympathy
I can prove everything I say   and I am speaking the truth  , I will again send this to Mr Wells and draw this to his attention   so that corrections can be made .
Again I will ask him to provide evidence.. that is the one thing  that those who make things up always lack. If you want  evidence from my side  all you need to do is ask  I have truckloads of the stuff.
Recently Steve Hart Interviewed Suzanne Snively on his show , which we believe require clarification  we may have to spread the load over  several posts as we do not wish to go into overload.
 the Interview can be listened to here we will respond    in order starting with the elevator speech
The elevator speech
Suzanne's Elevator speech was far more in line with her own objectives than that of the objectives formally adopted by the incorporated society , her response proves that she has no idea what the objectives of the society are shown at point 4 on the  latest rules
The  registered objectives are principally "to promote transparency, good governance and ethical practices in all sectors of society in New Zealand"
There is nothing in the rules which says anything about focusing on building stronger integrity systems or praising a society for being "already trusting "by deliberately ignoring corruption which is occurring.
I really have to wonder where the assumption of the already trusting society comes from Susan Snively is an economist and I have learned that assumptions are a very good starting point for economists.
"A physicist, a chemist, and an economist are stranded on a desert island. One can only imagine what sort of play date went awry to land them there. Anyway, they're hungry. Like, desert island hungry. And then a can of soup washes ashore, Campbells Chicken Noodle, let's say. Which is perfect, because the physicist can't have much salt, and the chemist doesn't eat red meat.
But, famished as they are, our three professionals have no way to open the can. So they put their brains to the problem. The physicist says "We could drop it from the top of that tree over there until it breaks open." And the chemist says "We could build a fire and sit the can in the flames until it bursts open."
Those two squabble a bit, until the economist says "No, no, no. Come on, guys, you'd lose most of the soup. Let's just assume a can opener."
While on the subject of assumptions  it has become apparent to me that Suzanne Snively may not be familiar with the legislation which governs  the incorporated society , as   will be noted later in the interview she  said that she was unsure of the structure of   Transparency International  and thought that it was a company.
The  overriding  feeling of the interview was   that Suzanne wanted to recruit more members  so as to increase revenue  but  Incorporated societies do not exist for pecuniary gain.
Membership
Suzanne claims that there are about 100 members , if you look at the web site you will see that the vast majority of the members are connected with either the large audit companies who contract to the office of the auditor general or are Government departments or past employees of these departments.
The perception which can be gained from the membership list is that the vast majority of the members have a vested interest in keeping the lid on corruption In New Zealand. This becomes obvious when you visit the partners/ sponsors page
There is one golden rule which pertains to impartiality and that is you cannot be impartial if you comprised of and paid for by the people whose integrity you are judging.
This in itself means that there is a lack of integrity.
Any good economist will tell you that if you get your wages paid by a group of people and or organisations that they will no doubt employ you again in the future if you do a favourable job.
So in this instance TINZ did an integrity study on 13 pillars this is who worked on them and how they were funded, note that I have paired up the funders to the pillar which they would most naturally be associated with . The researchers are as mentioned in the integrity report . You can see who   funded and researched the various pillars here Who funded and worked on the various pillars
A mathematician, an accountant and an economist apply for the same job.

The interviewer calls in the mathematician and asks "What do two plus two equal?" The mathematician replies "Four." The interviewer asks "Four, exactly?" The mathematician looks at the interviewer incredulously and says "Yes, four, exactly."

Then the interviewer calls in the accountant and asks the same question "What do two plus two equal?" The accountant says "On average, four – give or take ten percent, but on average, four."

Then the interviewer calls in the economist and poses the same question "What do two plus two equal?" The economist gets up, locks the door, closes the shade, sits down next to the interviewer and says "What do you want it to equal?"
Suzanne's perception of the TINZ  chapter
only 5% of the population  knows it exists.
My comment: Yes but they sure get the false  message out  that  there is no corruption in New Zealand
The group that was initially involved was focused on building a chapter but not necessarily on how to get the message out to the wider community
My comment: They were and still are Government servants dressed up as a watchdog to  tell the  country  how well they are concealing corruption.
I knew nothing about TI until I became a director
My comment: I am so impressed that Susan  Has learnt so much  about corruption in New Zealand   in  three short years  especially since she has never examined corruption and does not wish to know it is there, In typical  Economist style she has carefully studied   everything except the reality

Three economists went out hunting, and came across a large deer. The first economists fired, but missed, by a meter to the left. The second economists fired, but also missed, by a meter to the right. The third economists didn't fire, but shouted in triumph, "We got it! We got it!"
At about the same time a colleague  became executive chairman  of the Cambodian branch he got funding  and got over a million dollars.
My comment: My own  suspicion is that Susan  saw the possibility of becoming the CEO and getting  funding to pay her wages , I have sen this tactic used in many incorporated societies, most of the members dont care a toss and leave one person to run the   joint  and let them find a way to get their own wages . Incorporated societies are not supposed to work that way  but when you can   be part of an organization  which protects  you  from scrutiny in your day  job   then its  a great trade of for some.

we do have some govt members at the moment they became members to support the work of the TI integrity systems assessment
My comment: there is no integrity  in  getting  people to fund the independent research which affects them , its like paying for advertising  and a lot more efficient when  a government department  e.g. the office of the auditor general can pay some one to show  how effective   they are being.    That is far more economic than actually doing a good  job

Q:Why did God create economists ?
A:In order to make weather forecasters look good
very few people are aware of how well we score internationally and that international perceptions of our lack of corruption are not as widely understood across NZ as it could be , if it is true that we can be proud of as because it makes a difference to us as a trading nation in terms of how we trade and do business
My comment:it is all about boosting business  not about    the reality

Experienced economist and not so experienced economist are walking down the road. They get across shit lying on the asphalt.

Experienced economist: "If you eat it I'll give you $20,000!"

Not so experienced economist runs his optimization problem and figures out he's better off eating it so he does and collects money.

Continuing along the same road they almost step into yet another shit.

Not so experienced economist: "Now, if YOU eat this shit I'll give YOU $20,000."

After evaluating the proposal experienced economist eats shit getting the money.

They go on. Not so experienced economist starts thinking: "Listen, we both have the same amount of money we had before, but we both ate shit. I don't see us being better off."

Experienced economist: "Well, that's true, but you overlooked the fact that we've been just involved in $40,000 of trade."
the international perception is that we have the least or amongst the least corrupt public sector in the world
My comment: Yes that perception is kept alive by the members of transparency International  New Zealand  who are those   very same  govt departments  and  also fund the work to  make themselves look great.
It means that you can get up in the morning and go about your business without paying a backhander without paying facilitation or a bribe.
My comment: I agree  there are very few bribes or backhanders in New Zealand   but on the other hand every one has   some  dirt on every one else  and although  the  monitary transactions dont come into it , there are often  winks and nods involved…  same thing- corruption

we focus on systemic issues around corruption to ensure that there are systems in place that deal with corruption
My comment: but TINZ deal with the hypothetical only and refuse to look at the corruption which is occurring to learn from it to see how it occurs.  You cannot combat something which you dont understand.

Q: What is a recent economics graduate's usual question in his first job?
A: What would you like to have with your french fries sir?
to be continued …..
If all economists were laid end to end they would not reach a conclusion.
– George Bernard Shaw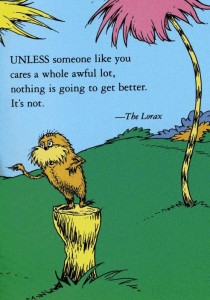 I have the petition  calling for a commission against corruption
I asked to circulate it at the   certified fraud examiners meeting and was declined, have approached political parties for support and was declined. I took to the streets and got support .
I now have a petition ready to go its   done  signed  and all it needs  is a minister to  present it .. therein lies the  rub .
have tried a few who  site  conflict of interest   ( what the hec ??? )  but  I obviously have not yet asked those who have  stated that they support the call for a commission  against corruption  so lets  see    who will be  true to their cause.
Today I was sent a link to Lauda Finem  , really good read and  right on the button .
Guess the difference between Australia is chalk and cheese .. or  if you like  Wine and Milk .
New Zealand  can be likened to the small cute child  who thinks they can get away with murder, there is a story to cover every scenario  and we dont look at facts for  the basis of our research instead we look at statistics and other ( carefully selected )  peoples opinions.
This  mode of is evident in the research which Transparency International New Zealand  does . The shinning light  of Transparency International  New Zealand is Susan Snively..In fact I rather suspect that she is the only person  involved an that the others are just there as window dressing .( hence no minutes )
Susan is an economist    Wikipedia defines an  economist as a professional in the social science discipline of economics. The individual may also study, develop, and apply theories and concepts from economics and write about economic policy.
In a recent  radio  interview Play now Susan identifies her sources of information , it clearly puts her in the "apply theories and concepts from economics"  category, she speaks of  working from statistics and no where is there any real evidence of actually having spoken  to  the people  who  would be involved  i.e. the women  who she claims are the victims of domestic abuse  or the employers who  she alleges  are  losing  out because of  it.   In other words her  study  research and     outcomes are derived    from second hand information  and  delivered as" fact"
Last Friday  Steve Hart  published his interview of Susan Snively  of transparency International well worth listening to , I will  go through the interview and respond  later.
It is significant to note that she refers to the funding , ( the funders are shown  here ), the corner stone platinum  funder is the office of the auditor general the same  auditor general   who has refused to investigate the misappropriation and misuse of council resources and  the  fraudulent application to  the minister for law enforcement powers and the subsequent issuing  of  coercive law enforcement powers to an organization which does not exist in any legal manner or form.
The  ministry itself plays cat and mouse  and is actively  involved in concealment of corruption  see   MPI conceals corruption by playing cat and mouse   and  MPI apparently condone Neil Wells deception with regards to the fictional AWINZ
Compare that to the resignation of the  Australian state leader  over a $3200  bottle of wine, while Len Brown is still in office  despite having   received  $750,000  from an  unidentifiable  un locatable  private secret trust .. I am told Police investigations are continuing, since the police are not really conversant with trusts  dont hold your breath   .
I think that   the call for a commission  agaisnt corruption cannot  be   soon enough  and it should be an  election issue .
In the mean time   any MP wishing to make a stand agaisnt corruption  in New Zealand, I have a petition ready to go .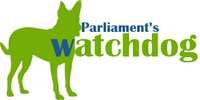 Transparency International ( New Zealand) has  recently   undertaken a national integrity survey.
A quick look at their  web site http://www.transparency.org.nz/   flashes up messages   such as" Least corrupt public sector in the world "."New Zealand's high trust public sector is its greatest competitive advantage"
The  integrity survey cost $174,320  , the accounts do not reveal  who  the recipients of that payment was  but  I  do believe that a sizable chunk of it went to the  chair person Susan Snively  .
the   survey was funded in the following manner
Income
National Integrity Systems Assessment
Donation: Gama Foundation        $15,000
Office of the Auditor General        $30.000
The Treasury                                    $30.000
Ministry of Justice                          $30.000
Statistics New Zealand                   $15.000
States Services Commission          $10.000
Ministry of Social Development  $10.000
Other                                                 $55.000
now   look at the pillars of the  integrity system     they are
Legislature (pillar 1)
Political executive – Cabinet (pillar 2)
Judiciary (pillar 3)
Public sector (pillar 4)
Law enforcement and anti-corruption agencies (pillars 5 and 9)
Electoral management body (pillar 6)
Ombudsman (pillar 7)
Supreme audit institution (pillar 8)
Political parties (pillar 10)
Media (pillar 11)
Civil society (pillar 12)
Business (pillar 13)
looking in particular at the   Supreme audit institution  you will note that the $15,000  donation in 2012 and the $30,000  donation 2013 have  not been wasted.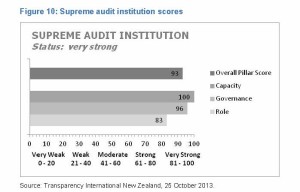 When you see high scores like  that you  could  be mistaken in thinking that this is the reality . The reality is that Here in New Zealand we are very good at manipulating  data .
Three pages worth looking at  at the  auditor generals  we  site
how fraud was detected ,   Fraud types   and methods of committing fraud
Fist of all How fraud was detected
Internal control systems were deemed to be the  most effective  method of detecting fraud .  This is best assessed in conjunction with the  Price Water House coopers publication  prepared on behalf of the auditor general page 85  is particularly interesting in that    it shows   a very  low percentage of  entities having a whistle-blowers hotline.
But internationally Whistleblowers  are Still the Best at Detecting Fraud.
It is no surprise that  this is not the case in New Zealand as the systems are not in place   for whistle blowers according to the auditor generals  own figures   .
What I notice here is that  all the frauds are $$ based.  In true auditor style   we need figures.  but not all frauds    occur   in such a way that   good book keeping can pick them up – there is a very large  field  called Identity fraud   which  is not represented in the tables  and I wonder if it is at all  considered.
Again  we have the word theft    occurring   repeatedly  , Theft generally implies that you have something  and next it  is gone without your  permission.
The frauds which are very prevalent in New  Zealand  are identity frauds   perpetrated through  fictitious organizations and secret trusts.
Money is moved from one entity into a seemingly legitimate trust and then the trust  is   split off  and  dissolved  in a very non transparent manner
The fraud which has impacted on my life  is one where  a person   pretended to be a trust.    a  fictitious trust obtained law enforcement powers  and   the one  person  carried out  the duties of  this fictional trust using the staff and resources of  a council .    This  type of  fraud is apparently condoned by the  auditor general as shown by this  correspondence.correspondence with the auditor general
The office of the auditor general   claims to be Parliaments watch dog  it would appear that   this watch dog is asleep  as the office of the auditor General in New Zealand condones  fraud   as follows
1.

      

Making a false application to the minister 22 November 1999  this document in itself is a fraud on the government .. using a document for a pecuniary advantage.  AWINZ does not exist it is not a legal person in any manner or form.  

condoning a criminal act.
2.

      

Central government  giving   coercive law enforcement powers to  an entity which does not exist   and no one checks for  its exists, even when they know it does not exist they continue to   pretend that it does. 

condoning a criminal act.
3.

      

MPI  not having the slightest idea of what a trust is and how a trust should  function,  and allowing the  false application   to be justified because   6 years later  they received a trust deed  which was signed 3 months after the application was made.   The fact that the people who  had signed that deed   had never met or made a valid decision between, was totally beside the point.

condoning  incompetence .
4.

      

MAF ( now MPI) not being in possession of a trust deed with  the  party to whom law enforcement powers had been  given  and then getting a trust deed  which was  altered or fabricated,  and ignoring this despite having this pointed out to them.  Deed  provide  June 2006   this is the deed MAF have on file

condoning  incompetence .
5.

      

Using fictions names   for  contracts to local and central government.  Mou Waitakere  &   MOU MAF 

condoning a criminal act.
6.

      

Council employees contracting to themselves Mou Waitakere   ( Mr Wells became  both parties to this contract). c

ondoning a criminal act.
8.

      

Council manager writing to   the  crown consenting to the use of staff and resources to   fictional third parties  North shore city   and Waitakere city 

condoning this corrupt  action.
12.

  

The processes within the government  department and councils  are such that they serve to conceal  fraud as the very  persons involved and implicated   for their lack of diligence are put in charge of the release of information, additionally Mr Wells was consulted on  what was released to me  and  what was not   there was no impartiality between  the department/ council and  third parties

condoning this incompetent practice  .
Why do we have to  pretend to be the  least corrupt   why cant  we deal with the reality  , Corruption happens,  dont condone it deal with it  that will  ensure that   corruption does not  ruin lives .
By outsourcing  your services to private enterprise  teh office of the auditor general  has lost control over the process , but in the  end   its the perception  that  is worth  preserving  and that is  why the office of the auditor general is a member of transparency  International New Zealand , that is as good as any watch dog being a member of the local gang.
so much for the rules of independence