It is business as usual at the premises of Equity law  Barristers  Limited, the only things that have changed is that the receptionist now  answers the phone   as  equity group. Ask her if it is a law firm and she will tell you that it is .
The sign in the foyer and   by the lift  at  44 Khyber pass road  still read  Equity Law .  Part of the premises  have been leased to   Stewart  an associates  lawyers limited a firm from Alexandra   operated by struck off lawyer Eugine Orlov's  associate  who is also  director of  companies owned by Evgeny Orlovs wife , Lilia Soboleva.EQUITY TRUST INTERNATIONAL LIMITED .Lilia   operates world renowned   companies such as Unihold . Maxhold  etc.
The  only thing  which has  gone  is the web site  but   despite this Orlov still promotes himself as a  lawyer on  you  tube .
Today we obtained information from  Julia Leenoh   that she  is working  under the " trading "name  Stewart and associates equity law  which she claims is  a branch of Stewart and Associates .
The fact that she is  a very new lawyer working  under what appears to be the supervision of a struck off lawyer appears to be  beside the point    see Lawyers to face forced competency test
for more see legal bullying  and
Joo Yeon Leenoh aka Julia Leenoh the  Pawn in the game – recent law graduate who has held a practicing  certificate  for just a month
Evgeny Orlov the Russian chess master , struck off lawyer , director and shareholder of Equity law Barristers limited
Greg Stewart The  associate  who  either has  not done due diligence on  his business partner or has gone into the venture with open eyes, he has become   a vehicle for Orlov .
George Bogiatto the barrister  who  is not great on detail   and is quick to attack  the opposition  .
 Stewart and Associates  the incorporated law  firm  whose name  is now on the same letter head as equity law
 Equity Law the law firm run and operated by  struck off lawyer  Eugine Orlov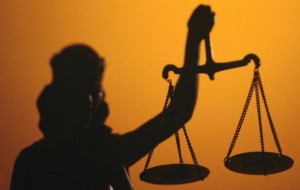 Good afternoon Greg.
This morning I had yet another    truck load of documents served on me    on behalf of    Stewart and associates equity law .  These documents were the same as  last  time  except that they have now been filed in the  court prior to service.
I also  received a notice   seeking to  change the   fourth defendant from Equity law  to equity law barristers Ltd.  there is however no clarification  of the   first plaintiff Equity trust International and I am  uncertain as to whether this is  the tax agent   or the   company which is involved in  international   trusts  which are regularly in the  overseas press .  for certainty the  companies I refer to are
I note that you are the  director  of the    former   and the share holder is Evgeny Orlov's  wife Lilia Soboleva   while the latter   is owned and directed by  SOBOLEVA
I also received a bankruptcy notice  which   is rather deficient   in many ways and did not have a  judgment  attached.
The only  sealed order which I received  was  fraudulently obtained  see  the detail under How to make an extra  couple of  grand and get the  registrar to sign off on it
That debt was addressed through   the   Set-Off Act 1735  as  per my communications with Mr Bogiatto .
Since communicating  the set off to him, I have heard no more about this matter  and have presumed that   the debt was settled   especially since the law society have    found that Orlov over charged  me b some $30,000.
I am rather accustomed to  having a  payment reminder  or demand of  some sort  sent to me  if there was  still a sum outstanding. ESPECIALLY  given that  I   believe it has been settled.
section 4  of the lawyers and conveyancers act  makes it clear that you have to uphold the  rule of  law
It is therefore   quite in appropriate  for you to issue a bankruptcy demand for a   debt that has been  settled.
If there was an issue with the set off I woudl have thought that it woudl have been   appropriate for some one to have communicated  with me  since the   25 February when I  advised that the debt  was settled by that means.
I also asked for a proper set  of accounts  as  the sum which could be claimed  was not  $5038 .  The judge awarded costs on a 1 A basis  . work it out yourself    the  sealed order is a document  which Bogiatto caused to be sealed knowing it to be  false , ( please refer to my correspondence with him   )
I wish to advise you that your practice is being used for  fraud by continuing with the bankruptcy claim you are  a party to the offence . You  are taking this action  on  behalf of Orlov to  cause me   financial hardship and  waste my time .
the  action is an abuse of the process of the court   because
The debt has been settled by way of offset  Act
 the sum is fraudulently  obtained as it is greater than the  court awarded
No communication has been received to advise that the  sum  is still considered as outstanding.
You are  seeking to have it   paid to  EVGENCY  ??
the sealed order has not been attached sealed order
the sealed order is fraudulent as  1A   is  1 day allowance   not three   as I had pointed out in detail to  Bogiatto  both before and after the  order  was sealed.  the difference being $2,640.
I again advise you to do  due diligence  with your  directorship  of EQUITY TRUST INTERNATIONAL LIMITED
It would appear that your  wife Alice has taken over the directorship of EUROSTONE HOLDINGS LIMITED , the previous director  was  Evgeny's  receptionist  who was uncomfortable  with the three directorships which  he had asked her to take on.  an it was only when I saw the international  connections  that she realised she was being used.
Euro stone holdings   is shareholder of
AVALON BUSINESS LIMITED (3053634) –
Director: Ulpiano Calderon MORENO
The Century Tower, Suite 713, Ave. Ricardo J. Alfaro, Panama City , Panama
Registered office: Suite 104, 184 Symonds Street, Eden Terrace,
 BISTRANS INVEST LIMITED (3340091)
Director :Edgardo MEDINA
Apartment 307, Bldg Los Alamos, Via Jose, Agustin Arango, Corregimiento Rio, Abajo , Panama
 DITEC UNION LIMITED (3265215) –
Director: Ulpiano Calderon MORENO
Calle 17 Plaza Amador, Casa El Vaticanito No.10, Ciudad De Panama , Panama
Director : Edgardo MEDINA
Apt 307, Bldg Los Alamos, Via Jose Agustin Arango, Corregimiento Rio Abajo , Panama
Notice how Moreno has two different addresses .
More info about these
Ulpiano Calderon MORENO
 According to open corporates this man had the  following directorships in
107 New Zealand
239 United Kingdom
 Currently two active companies are registered in New Zealand both of them   share the 44 Khyber pass address.
 see: http://www.nakedcapitalism.com/2014/06/new-zealand-shell-company-incorporation-franchises-round.html  which stated
  "Ulpiano Calderon MORENO, director of four live NZ companies and 106 companies struck off in the NZ registrar's Great Deregistration Frenzy."
Edgardo MEDINA
Company directorships
59 New Zealand
 All New Zealand companies have been struck off except these two .
I am going through all of the companies registered to  L 4, 44 Khyber pass  and sharing my findings with the international press  as  this   totally  integrates  with their work on  money laundering .  I will of course  be sharing this   with   the authorities.  Orlov Knows my investigation  skills that is why  he is attacking me , the more he attacks the more I  discover and publish  .
Please remember   the rules   something about a lawyer needing to remain independent and not using their office for fraud.  Also  look up  section 66 Crimes act .
so in summary  I cannot be bankrupted for  a sum which is
not owing
based on a fraudulently sealed order
abuse of process
Orlov wants me to get a lawyer  so that I  can   be out of pocket  even if the court  orders costs in my favour he wont pay it  , so I am not playing his game
Look forward  to hearing from you very soon , if not then I will  put all of this ( and more )  through to the  court   in the period prescribed .
regards Grace Haden
PRESS RELEASE: Epsom Independent candidate 'anti-Corruption whistle-blower' Grace Haden
_______________________________________________________
"I have decided to stand as an 'Independent' candidate in my home electorate of Epsom. I am seeking accountability from government and to achieve this I will be campaigning for an Independent Commission Against Corruption and the Ratification of the United Nations Convention Against Corruption (UNCAC)"), says 'anti-Corruption whistle-blower' Grace Haden. (https://www.unodc.org/unodc/en/treaties/CAC/)
"I believe that a by-election in Epsom is essential to keep the public spotlight on the corrupt practices surrounding the resignation of ACT MP John Banks, but also shine it on the reality of the widespread corruption which is becoming more and more evident in New Zealand.
"The harsh reality is that New Zealand's "least corrupt country in the world "tag line is not reality but a perception and as such ,the perception is a false illusion a façade . The perception index (http://cpi.transparency.org/cpi2013/results/) is frequently misquoted and does not correlate with the fact that we are one of a small handful of countries which have not ratified the United Nations convention against corruption. "(https://www.unodc.org/unodc/en/treaties/CAC/signatories.html)
"Despite New Zealand claiming to be "the least corrupt " , I , a former long-serving Police officer, (and Police prosecutor), now a licensed Private Investigator, have found it impossible to get corruption investigated in New Zealand by any of the so called public watch dogs. I have discovered that we do not have corruption because we do not define it and turn a wilful blind eye to it, as occurred in the John Banks case. "
"8 years ago, I questioned serious public corruption, provided facts and evidence to support my allegations, but so far, to no avail." I have discovered that Corruption does ruin lives – It tore my family apart."
"Enough is enough. No one else should have to go through what I have had to endure. Lessons need to be learned from the past and solutions found for the future. Cancer cannot be treated without a diagnosis and this is also true with corruption. Ignore corruption and like cancer it will consume us.
"New Zealand desperately needs an Independent Commission Against Corruption, and I am pleased to report that I now have an MP who will present a petition which I initiated, seeking
"That the House legislate to set up an independent Commission against Corruption, tasked with the prevention, education, detection and prosecution of corruption in New Zealand."
I have a well-established background in fighting and exposing corruption in New Zealand, these are documented on the following web sites http://www.civiljustice.co.nz/, http://www.transparency.net.nz/, http://www.anticorruption.co.nz/
Grace Haden
Phone (09) 520 1815
mobile 027 286 8239
visit us at www.transparency.net.nz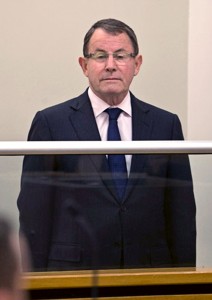 If you were to look up the word Convict you will find that an overwhelming number of dictionaries give the definition as
Convict 1. Declare (someone) to be guilty of a criminal offence by the verdict of a jury or the decision of a judge in a court of law.
Convict 1. Law To find or prove (someone) guilty of an offense or crime, especially by the verdict of a court:
con•vict  verb (used with object)
1.to prove or declare guilty of an offense, especially after a legal trial: to convict a prisoner of a felony.
2. to impress with a sense of guilt.
Why it matters
Electoral Act 1993 55 How vacancies created
The seat of any member of Parliament shall become vacant—d) if he or she is convicted of an offence punishable by imprisonment for life or by 2 or more years' imprisonment or is convicted of a corrupt practice, or is reported by the High Court in its report on the trial of an election petition to have been proved guilty of a corrupt practice;
The offence with which Banks was charged is an offence punishable with imprisonment of 2 years .
Definitions
It is interesting that currently our legislation does not have a definition for convicted but up until 1 July 2013 the crimes act 1961 carried such a definition which was repealed on that date this definition read.
3. Meaning of "convicted on indictment''—For the purposes of this Act, a person shall be deemed to be convicted on indictment if—
(a) He pleads guilty on indictment; or
(b) He is found guilty on indictment; or
(c) He is committed to the Supreme Court for sentence under section 44 or section [153A or section] 168 of the Summary Proceedings Act 1957; or
(d) After having been committed to the Supreme Court for trial, he pleads guilty under section 321 of this Act.
I have no idea why this was removed from the legislation 1 July 2013, by section 6 of the Crimes Amendment Act (No 4) 2011 (2011 No 85). But it appears that a huge hole was left in the legislation
The scenario used to be convicted – sentenced.
Now it appears to be found guilty – convicted – sentenced.. Yet there appears to be no legal precedent or legal foundation for this.
The interpretation act gives no definition for convicted or guilty.
Since our legislation no  longer  defines  Convicted  we have to rely on the interpretation of the legislation and the common dictionary meaning
There are many examples in legislation which point to the fact that convicted still means guilty e.g.
Criminal Procedure Act 2011 section 147
4) Without limiting subsection (1), the court may dismiss a charge if—
• (a) the prosecutor has not offered evidence at trial; or
• (b) in relation to a charge for which the trial procedure is the Judge-alone procedure, the court is satisfied that there is no case to answer; or
• (c) in relation to a charge to be tried, or being tried, by a jury, the Judge is satisfied that, as a matter of law, a properly directed jury could not reasonably convict the defendant.
So how could a jury convict any one if this is something that is only in the realm of a judge and done after being found guilty?
The reality is that this makes sense only if to convict and to find guilty are one and the same thing.
The plot thickens when you read the judgement R v BANKS [2014] Paragraph 6
[6] The information against Mr Banks was laid on 10 December 2012. Sections 105 and 106 of the Criminal Procedure Act 2011 apply to Judge-alone trials. However, those provisions only came into force on 1 July 2013. Pursuant to s 397 of the Act, this matter has been determined in accordance with the law as it was before that date.
The crimes act definition of convicted still existed at that time as it was not repealed until 1.July 2013
The criteria for section 3 crimes act Print/Download PDF (5.5MB)or see it on it own Crimes Act 1961 S 3 are therefore the criteria which apply to this decision and he question is was he found guilty on indictment.
The answers to that are again in the decision
[2] The indictment reads as follows…
[3] I have found Mr Banks guilty of the charge
The only possible outcome in that case is that John Archibald banks is convicted
We have brought this to the attention of the court by way of memorandum, this was filed at about 3.15 pm Friday 6 June 2006
memorandum for registrar.
We will keep you posted.
Perhaps the government in the meantime would like to attend to the definition of Convicted.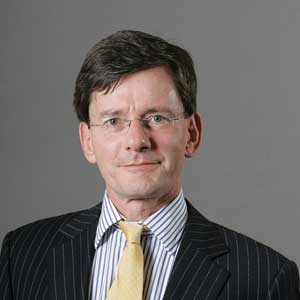 Good afternoon Attorney General
Please find here with my request for an inquiry into the animal welfare Institute of New Zealand
Request to Attorney General under section 58
This is not just any ordinary trust AWINZ claimed to have law enforcement powers under the animal welfare act.
In the detailed document attached I have shown how the application for Law enforcement powers was fraudulent and it has been covered up by the creation of several trusts and groups of persons posing as trusts.
The charities commission directed my complaint to you .
This is a matter which touches the heart of corruption in New Zealand s I have found that in 8 years it has been impossible to expose this perfect fraud.
I will be attending an international anti corruption conference this month I am therefore publishing my request on the transparency web site so that it is transparent .
Regards
Grace Haden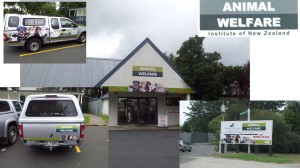 I have just taken time to look at submissions for the animal welfare bill  and  within the multitude of pages I find a  submission by Neil Wells . Neil Wells evidence text [PDF 258k] and  Neil Wells  supp  [PDF 141k]
In the  submission  he starts off stating
I agree with the general policy statement that the Bill will "improve the enforceability, clarity, and transparency of New Zealand's animal welfare system."
Transparency ?  run that past me gain  ? wasn't  it   Mr Wells  who made an application to the minister for approved status  using a  false name ?
Did he then not run  this enterprise himself   using the councils staff and resources while not  disclosing that there was no one else involved ?
So why does he  not list his experience of 10 years running  an approved organization?  and why did  he not even mention the Animal Welfare Institute of New Zealand? ( AWINZ ) .
I rather suspect that he has not mentioned AWINZ because  it would not read well saying
I was the author of a Private Member's Bill presented to Parliament by Hon Pete Hodgson in 1998, which was later joined with the government's Animal Welfare Bill (No. 2).

I served as an Independent Specialist Adviser to the Primary Production Select Committee during the consideration stages of the Bills.

I  applied for approved status  for an organization which did not exist and which was actually me using a pseudonym.

I  ran the approved organization for 10 years using the Waitakere  city council staff and resources  , prosecuted and  banked the proceeds into a bank account   which I  operated in the  name of AWINZ .
I suspect that if he had written that  some one might have said..  there is something wrong here.. perhaps  conflict or interest   even and some  one might  say  "hey is it OK to write legislation for your own business plan and advise on it and implement it under a false name   then cover up using the court. ? "
At Point three of his main submission Wells states
A statute is only as good as the procedures available for enforcement of its provisions, the detection of offences, and the prosecution of offenders.

3.1 Enforcement and prosecuting authorities
There are three types of enforcement and prosecuting authorities — the Police, the Ministry for Primary Industry, and approved organisations.

3.2 The Police
While every member of the Police is deemed to be an inspector the Police rarely take complaints related to animal welfare breaches and instead refer the complainant to the SPCA.

3.3 MPI
MPI does not have the resources to be able to deliver national enforcement and prosecution services on its own for all animal welfare complaints and is totally dependent on approved organisations. This creates an enormous risk for government.

3.4 Approved organisations
It appears odd to me  that Neil Wells does not  mention his own first hand experience  with running an approved organization .  but for once I  find myself agreeing  with Mr Wells he states
MPI does not have the resources to be able to deliver national enforcement and prosecution services on its own for all animal welfare complaints and is totally dependent on approved organisations. This creates an enormous risk for government.
It transpires the MPI could not even  discern the difference between  a legal  person and  a fiction, a truth and a falsehood .   The falsehoods  from Mr Wells as to the existence of  AWINZ were  swallowed hook line and sinker  and   each obstacle was overcome with   another  tall tale . he goes on to say
There is currently one approved organisation that is authorised to recommend the appointment of Inspectors and through those appointments, to enforce the Act and prosecute offenders — the Royal New Zealand SPCA.
But he doesn't mention  AWINZ Mr Wells using council  staff which had been offered for use  by his associate  Tom Didovich  without apparent  authority from the  council hierarchy . Wells points out how rare it is to have private law enforcement authorities
There are only 2 countries in the world that depend on a private organisation, the SPCA, to act as the enforcer and prosecutor of animal welfare law — New Zealand and the 7 states and territories of Australia.
Mr Wells   using the council  staff  and resources prosecuted under the  guise of the fictional AWINZ  and  pocketed the money into an account only he had access too, funds  which he has since used to  haul me through court  so as to cover up the  criminal activity associated with AWINZ.
If we were to adapt the model  which Mr Wells had  set up there would be no need for  funding as it   ensured that public assets were used for private pecuniary gain. I am sure that  any   accountant would tell you that there were serious flaws with Mr Wells model  and to prosecute through an  authority which has no legal existence  ensures that there is no accountability to the public and no one can hold you accountable as  there is no identifiable and sue able person to  take on. the dangers of  this relationship are  expressed by Mr Wells in  this comment
Legal commentators maintain that the enforcement and prosecution of criminal law (animal welfare offences are crimes) are the responsibility of the state and not private organisations that have no public accountability.
I could not agree more  , when an organization can  increase its income through prosecution  and  incidentally giving people a  criminal conviction  it  becomes very serious , take that one step further  and if there is no organization and the law enforcement authority   is in reality  just one  person  who has obtained law enforcement powers  using a false identity then it has to be SERIOUS , especially when    council, MPI, ministers, OAG  all go out of their  way to cover this up or turn a blind eye to it.
The statements he made  in  his submisson shows  just how serious the matter with regards to the  fictional AWINZ was
The Law Commission in its paper Delivering Justice For All (2004) commented that "the operation of the criminal justice system is the responsibility of the state." Judge Garland in R v Balfour said that "the SPCA was effectively standing in the shoes of the government."
In reality therefore  Neil Wells was one person standing in the   shoes of the government , so when I asked the question  why AWINZ did not exist, it was  far easier to  crucify me than it was for any government department   to say  Oops we gave law enforcement authority to  a fictional organisation.
AWINZ has proved that there was a lack of accountability , we still do not know   who  was regarded to be the organisation no one can identify the real people  actually involved.  we know that  Wyn Hoadley, Graeme Coutts Neil wells and  Tom Didovich posed as the organsiation and claimed the law enforcement powers as their own  but there is not one document which can be produced from any legitimate source which  supports that claim.
Incidentally it Was Tom Didovich who  supported Wells application  on behalf of Waitakere city council
When the application for approved status  was made there was no trust deed, there was no group of people who had decided to apply for approved  organization  status, there was just Neil Wells and his own business plan for making money .  In 2006 when I discovered that AWINZ did not exist , Neil Wells   tried to contact  four people  who he had spoken to in 1998 who had been recruited  by Didovich  for the possibility of forming a trust with council  to facilitate the delivery of animal welfare services.
Council paid for this through Didovich , but  the persons never met as a trust.  In 2006 there was not a trust deed ( it was claimed to be missing )  and I have conclusively proved that these persons did not form a trust until three months after the application for approved status  was made and that they were not the approved organisation .
Graeme Coutts , Nuala Grove and  Sarah Giltrap were all recruited because of their station in life or perceived station in life , they never met as a trust  and never applied for  approved status  , they were not  the law enforcement authority .
Under Item 17 clause 35 Mr Wells   describes the pilot scheme set up by him to trial   animal welfare in councils , he again fails to mention that it was set up at his  instigation and that this led on to the fictitious AWINZ  being created.
While I commend Mr Wells concern for little furry things  he has  had no such compassion for Humans  especially  when it came to me and my family.  Wells has totally destroyed my family  and  financially stripped me.   Mr Wells in my opinion  is nothing but a criminal at large  who has used the  courts to pervert the course of justice  so as to  conceal his criminal offending.
I do not believe that any one can treat humans and animals  differently , to be cruel to a human ( yes I have suffered at Mr Wells hands for 8 Years )  makes a mockery of the perception of being humanitarian .
If AWINZ had been legitimate ( it was not ) I would have expected Mr Wells to have made mention of it.  His  manner of dealing with AWINZ , or should I say avoiding it in his submission   , to me at least  proves  his guilt .
I think that it is about  time some one dealt with the reality  that AWINZ was nothing more than a name Mr Wells had given himself, he  had  used others to cover up , when they realized how serious things had become ,they could not  back out  for they too had committed  offences through him by  being party to a raft of offences  from being accessory after the  fact to  parties tothe  the offence of using the court to pervert the course of justice.
this was done through a tactic  called
DARVO - Acronym of "Deny, Attack, and Reverse Victim and Offender".
I was the  whistle blower and  was made out to be the villain   Wells became the Victim picked on by this deranged woman   .  It is a powerful strategy   and   it works in New Zealand especially when you   can show that  you are kind to animals.
Well I am kind to animals and  to humans.. hasn't helped me.
The victim stance  is a powerful one  . the victim is always morally  right  neither responsible  nor accountable and forever entitled to sympathy
I can prove everything I say   and I am speaking the truth  , I will again send this to Mr Wells and draw this to his attention   so that corrections can be made .
Again I will ask him to provide evidence.. that is the one thing  that those who make things up always lack. If you want  evidence from my side  all you need to do is ask  I have truckloads of the stuff.
Recently Steve Hart Interviewed Suzanne Snively on his show , which we believe require clarification  we may have to spread the load over  several posts as we do not wish to go into overload.
 the Interview can be listened to here we will respond    in order starting with the elevator speech
The elevator speech
Suzanne's Elevator speech was far more in line with her own objectives than that of the objectives formally adopted by the incorporated society , her response proves that she has no idea what the objectives of the society are shown at point 4 on the  latest rules
The  registered objectives are principally "to promote transparency, good governance and ethical practices in all sectors of society in New Zealand"
There is nothing in the rules which says anything about focusing on building stronger integrity systems or praising a society for being "already trusting "by deliberately ignoring corruption which is occurring.
I really have to wonder where the assumption of the already trusting society comes from Susan Snively is an economist and I have learned that assumptions are a very good starting point for economists.
"A physicist, a chemist, and an economist are stranded on a desert island. One can only imagine what sort of play date went awry to land them there. Anyway, they're hungry. Like, desert island hungry. And then a can of soup washes ashore, Campbells Chicken Noodle, let's say. Which is perfect, because the physicist can't have much salt, and the chemist doesn't eat red meat.
But, famished as they are, our three professionals have no way to open the can. So they put their brains to the problem. The physicist says "We could drop it from the top of that tree over there until it breaks open." And the chemist says "We could build a fire and sit the can in the flames until it bursts open."
Those two squabble a bit, until the economist says "No, no, no. Come on, guys, you'd lose most of the soup. Let's just assume a can opener."
While on the subject of assumptions  it has become apparent to me that Suzanne Snively may not be familiar with the legislation which governs  the incorporated society , as   will be noted later in the interview she  said that she was unsure of the structure of   Transparency International  and thought that it was a company.
The  overriding  feeling of the interview was   that Suzanne wanted to recruit more members  so as to increase revenue  but  Incorporated societies do not exist for pecuniary gain.
Membership
Suzanne claims that there are about 100 members , if you look at the web site you will see that the vast majority of the members are connected with either the large audit companies who contract to the office of the auditor general or are Government departments or past employees of these departments.
The perception which can be gained from the membership list is that the vast majority of the members have a vested interest in keeping the lid on corruption In New Zealand. This becomes obvious when you visit the partners/ sponsors page
There is one golden rule which pertains to impartiality and that is you cannot be impartial if you comprised of and paid for by the people whose integrity you are judging.
This in itself means that there is a lack of integrity.
Any good economist will tell you that if you get your wages paid by a group of people and or organisations that they will no doubt employ you again in the future if you do a favourable job.
So in this instance TINZ did an integrity study on 13 pillars this is who worked on them and how they were funded, note that I have paired up the funders to the pillar which they would most naturally be associated with . The researchers are as mentioned in the integrity report . You can see who   funded and researched the various pillars here Who funded and worked on the various pillars
A mathematician, an accountant and an economist apply for the same job.

The interviewer calls in the mathematician and asks "What do two plus two equal?" The mathematician replies "Four." The interviewer asks "Four, exactly?" The mathematician looks at the interviewer incredulously and says "Yes, four, exactly."

Then the interviewer calls in the accountant and asks the same question "What do two plus two equal?" The accountant says "On average, four – give or take ten percent, but on average, four."

Then the interviewer calls in the economist and poses the same question "What do two plus two equal?" The economist gets up, locks the door, closes the shade, sits down next to the interviewer and says "What do you want it to equal?"
Suzanne's perception of the TINZ  chapter
only 5% of the population  knows it exists.
My comment: Yes but they sure get the false  message out  that  there is no corruption in New Zealand
The group that was initially involved was focused on building a chapter but not necessarily on how to get the message out to the wider community
My comment: They were and still are Government servants dressed up as a watchdog to  tell the  country  how well they are concealing corruption.
I knew nothing about TI until I became a director
My comment: I am so impressed that Susan  Has learnt so much  about corruption in New Zealand   in  three short years  especially since she has never examined corruption and does not wish to know it is there, In typical  Economist style she has carefully studied   everything except the reality

Three economists went out hunting, and came across a large deer. The first economists fired, but missed, by a meter to the left. The second economists fired, but also missed, by a meter to the right. The third economists didn't fire, but shouted in triumph, "We got it! We got it!"
At about the same time a colleague  became executive chairman  of the Cambodian branch he got funding  and got over a million dollars.
My comment: My own  suspicion is that Susan  saw the possibility of becoming the CEO and getting  funding to pay her wages , I have sen this tactic used in many incorporated societies, most of the members dont care a toss and leave one person to run the   joint  and let them find a way to get their own wages . Incorporated societies are not supposed to work that way  but when you can   be part of an organization  which protects  you  from scrutiny in your day  job   then its  a great trade of for some.

we do have some govt members at the moment they became members to support the work of the TI integrity systems assessment
My comment: there is no integrity  in  getting  people to fund the independent research which affects them , its like paying for advertising  and a lot more efficient when  a government department  e.g. the office of the auditor general can pay some one to show  how effective   they are being.    That is far more economic than actually doing a good  job

Q:Why did God create economists ?
A:In order to make weather forecasters look good
very few people are aware of how well we score internationally and that international perceptions of our lack of corruption are not as widely understood across NZ as it could be , if it is true that we can be proud of as because it makes a difference to us as a trading nation in terms of how we trade and do business
My comment:it is all about boosting business  not about    the reality

Experienced economist and not so experienced economist are walking down the road. They get across shit lying on the asphalt.

Experienced economist: "If you eat it I'll give you $20,000!"

Not so experienced economist runs his optimization problem and figures out he's better off eating it so he does and collects money.

Continuing along the same road they almost step into yet another shit.

Not so experienced economist: "Now, if YOU eat this shit I'll give YOU $20,000."

After evaluating the proposal experienced economist eats shit getting the money.

They go on. Not so experienced economist starts thinking: "Listen, we both have the same amount of money we had before, but we both ate shit. I don't see us being better off."

Experienced economist: "Well, that's true, but you overlooked the fact that we've been just involved in $40,000 of trade."
the international perception is that we have the least or amongst the least corrupt public sector in the world
My comment: Yes that perception is kept alive by the members of transparency International  New Zealand  who are those   very same  govt departments  and  also fund the work to  make themselves look great.
It means that you can get up in the morning and go about your business without paying a backhander without paying facilitation or a bribe.
My comment: I agree  there are very few bribes or backhanders in New Zealand   but on the other hand every one has   some  dirt on every one else  and although  the  monitary transactions dont come into it , there are often  winks and nods involved…  same thing- corruption

we focus on systemic issues around corruption to ensure that there are systems in place that deal with corruption
My comment: but TINZ deal with the hypothetical only and refuse to look at the corruption which is occurring to learn from it to see how it occurs.  You cannot combat something which you dont understand.

Q: What is a recent economics graduate's usual question in his first job?
A: What would you like to have with your french fries sir?
to be continued …..
If all economists were laid end to end they would not reach a conclusion.
- George Bernard Shaw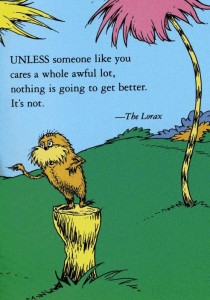 I have the petition  calling for a commission against corruption
I asked to circulate it at the   certified fraud examiners meeting and was declined, have approached political parties for support and was declined. I took to the streets and got support .
I now have a petition ready to go its   done  signed  and all it needs  is a minister to  present it .. therein lies the  rub .
have tried a few who  site  conflict of interest   ( what the hec ??? )  but  I obviously have not yet asked those who have  stated that they support the call for a commission  against corruption  so lets  see    who will be  true to their cause.
Today I was sent a link to Lauda Finem  , really good read and  right on the button .
Guess the difference between Australia is chalk and cheese .. or  if you like  Wine and Milk .
New Zealand  can be likened to the small cute child  who thinks they can get away with murder, there is a story to cover every scenario  and we dont look at facts for  the basis of our research instead we look at statistics and other ( carefully selected )  peoples opinions.
This  mode of is evident in the research which Transparency International New Zealand  does . The shinning light  of Transparency International  New Zealand is Susan Snively..In fact I rather suspect that she is the only person  involved an that the others are just there as window dressing .( hence no minutes )
Susan is an economist    Wikipedia defines an  economist as a professional in the social science discipline of economics. The individual may also study, develop, and apply theories and concepts from economics and write about economic policy.
In a recent  radio  interview Play now Susan identifies her sources of information , it clearly puts her in the "apply theories and concepts from economics"  category, she speaks of  working from statistics and no where is there any real evidence of actually having spoken  to  the people  who  would be involved  i.e. the women  who she claims are the victims of domestic abuse  or the employers who  she alleges  are  losing  out because of  it.   In other words her  study  research and     outcomes are derived    from second hand information  and  delivered as" fact"
Last Friday  Steve Hart  published his interview of Susan Snively  of transparency International well worth listening to , I will  go through the interview and respond  later.
It is significant to note that she refers to the funding , ( the funders are shown  here ), the corner stone platinum  funder is the office of the auditor general the same  auditor general   who has refused to investigate the misappropriation and misuse of council resources and  the  fraudulent application to  the minister for law enforcement powers and the subsequent issuing  of  coercive law enforcement powers to an organization which does not exist in any legal manner or form.
The  ministry itself plays cat and mouse  and is actively  involved in concealment of corruption  see   MPI conceals corruption by playing cat and mouse   and  MPI apparently condone Neil Wells deception with regards to the fictional AWINZ
Compare that to the resignation of the  Australian state leader  over a $3200  bottle of wine, while Len Brown is still in office  despite having   received  $750,000  from an  unidentifiable  un locatable  private secret trust .. I am told Police investigations are continuing, since the police are not really conversant with trusts  dont hold your breath   .
I think that   the call for a commission  agaisnt corruption cannot  be   soon enough  and it should be an  election issue .
In the mean time   any MP wishing to make a stand agaisnt corruption  in New Zealand, I have a petition ready to go .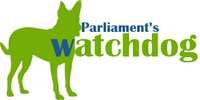 Transparency International ( New Zealand) has  recently   undertaken a national integrity survey.
A quick look at their  web site http://www.transparency.org.nz/   flashes up messages   such as" Least corrupt public sector in the world "."New Zealand's high trust public sector is its greatest competitive advantage"
The  integrity survey cost $174,320  , the accounts do not reveal  who  the recipients of that payment was  but  I  do believe that a sizable chunk of it went to the  chair person Susan Snively  .
the   survey was funded in the following manner
Income
National Integrity Systems Assessment
Donation: Gama Foundation        $15,000
Office of the Auditor General        $30.000
The Treasury                                    $30.000
Ministry of Justice                          $30.000
Statistics New Zealand                   $15.000
States Services Commission          $10.000
Ministry of Social Development  $10.000
Other                                                 $55.000
now   look at the pillars of the  integrity system     they are
Legislature (pillar 1)
Political executive – Cabinet (pillar 2)
Judiciary (pillar 3)
Public sector (pillar 4)
Law enforcement and anti-corruption agencies (pillars 5 and 9)
Electoral management body (pillar 6)
Ombudsman (pillar 7)
Supreme audit institution (pillar 8)
Political parties (pillar 10)
Media (pillar 11)
Civil society (pillar 12)
Business (pillar 13)
looking in particular at the   Supreme audit institution  you will note that the $15,000  donation in 2012 and the $30,000  donation 2013 have  not been wasted.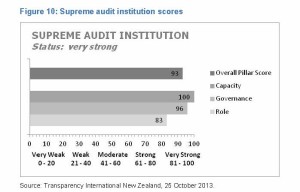 When you see high scores like  that you  could  be mistaken in thinking that this is the reality . The reality is that Here in New Zealand we are very good at manipulating  data .
Three pages worth looking at  at the  auditor generals  we  site
how fraud was detected ,   Fraud types   and methods of committing fraud
Fist of all How fraud was detected
Internal control systems were deemed to be the  most effective  method of detecting fraud .  This is best assessed in conjunction with the  Price Water House coopers publication  prepared on behalf of the auditor general page 85  is particularly interesting in that    it shows   a very  low percentage of  entities having a whistle-blowers hotline.
But internationally Whistleblowers  are Still the Best at Detecting Fraud.
It is no surprise that  this is not the case in New Zealand as the systems are not in place   for whistle blowers according to the auditor generals  own figures   .
What I notice here is that  all the frauds are $$ based.  In true auditor style   we need figures.  but not all frauds    occur   in such a way that   good book keeping can pick them up – there is a very large  field  called Identity fraud   which  is not represented in the tables  and I wonder if it is at all  considered.
Again  we have the word theft    occurring   repeatedly  , Theft generally implies that you have something  and next it  is gone without your  permission.
The frauds which are very prevalent in New  Zealand  are identity frauds   perpetrated through  fictitious organizations and secret trusts.
Money is moved from one entity into a seemingly legitimate trust and then the trust  is   split off  and  dissolved  in a very non transparent manner
The fraud which has impacted on my life  is one where  a person   pretended to be a trust.    a  fictitious trust obtained law enforcement powers  and   the one  person  carried out  the duties of  this fictional trust using the staff and resources of  a council .    This  type of  fraud is apparently condoned by the  auditor general as shown by this  correspondence.correspondence with the auditor general
The office of the auditor general   claims to be Parliaments watch dog  it would appear that   this watch dog is asleep  as the office of the auditor General in New Zealand condones  fraud   as follows
1.

      

Making a false application to the minister 22 November 1999  this document in itself is a fraud on the government .. using a document for a pecuniary advantage.  AWINZ does not exist it is not a legal person in any manner or form.  

condoning a criminal act.
2.

      

Central government  giving   coercive law enforcement powers to  an entity which does not exist   and no one checks for  its exists, even when they know it does not exist they continue to   pretend that it does. 

condoning a criminal act.
3.

      

MPI  not having the slightest idea of what a trust is and how a trust should  function,  and allowing the  false application   to be justified because   6 years later  they received a trust deed  which was signed 3 months after the application was made.   The fact that the people who  had signed that deed   had never met or made a valid decision between, was totally beside the point.

condoning  incompetence .
4.

      

MAF ( now MPI) not being in possession of a trust deed with  the  party to whom law enforcement powers had been  given  and then getting a trust deed  which was  altered or fabricated,  and ignoring this despite having this pointed out to them.  Deed  provide  June 2006   this is the deed MAF have on file

condoning  incompetence .
5.

      

Using fictions names   for  contracts to local and central government.  Mou Waitakere  &   MOU MAF 

condoning a criminal act.
6.

      

Council employees contracting to themselves Mou Waitakere   ( Mr Wells became  both parties to this contract). c

ondoning a criminal act.
8.

      

Council manager writing to   the  crown consenting to the use of staff and resources to   fictional third parties  North shore city   and Waitakere city 

condoning this corrupt  action.
12.

  

The processes within the government  department and councils  are such that they serve to conceal  fraud as the very  persons involved and implicated   for their lack of diligence are put in charge of the release of information, additionally Mr Wells was consulted on  what was released to me  and  what was not   there was no impartiality between  the department/ council and  third parties

condoning this incompetent practice  .
Why do we have to  pretend to be the  least corrupt   why cant  we deal with the reality  , Corruption happens,  dont condone it deal with it  that will  ensure that   corruption does not  ruin lives .
By outsourcing  your services to private enterprise  teh office of the auditor general  has lost control over the process , but in the  end   its the perception  that  is worth  preserving  and that is  why the office of the auditor general is a member of transparency  International New Zealand , that is as good as any watch dog being a member of the local gang.
so much for the rules of independence
Open letter to Murray Sheard
Background 
Murray Sheard is a director of Transparency International  see linked in CED and  also the  Bio which is put out by TI -NZ Director statements, he also runs a place called the  Kitchen
Murray
 I work as a licensed private Investigator, I was a former Police prosecuting Sergeant. The corruption  I see on a  daily basis appalls  me.
 I see our courts being used to perpetrate and conceal criminal actions.  Evidence and truth have no apparent  place in our courts   and lawyers who  are officers of the court  can lie their teeth out without fear of repercussion and are believed over physical evidence to the contrary.
 I tried to join TI-NZ three times  each time I have been declined , Susan now says that it is because of the name of my company,.. For the record I set that  up after I was declined the first time. I set up Transparency New Zealand because someone has to  take corruption in New Zealand seriously  and TI-NZ does not.
 I appreciate that TINZ does not look at individual cases   but  TI-NZ  goes further than that and totally   ignores what is going on  and  is compounding to the corruption issue in New Zealand by  attempting to discredit  those of us who  are saying that the   alleged low level of corruption is a device for entrapment.
 For the record currently I am dealing with a woman  who  has not had one  cent of her matrimonial property settlement , she has been left millions down despite being married to a wealthy man  for over 30 years  such cases are frequent, wives are cheaper than prostitutes and housekeepers  you can swindle a wife and spit her out at the other end   all done using the court to deny her, her legal rights. ( unfortunately she is not the first and she won't be the last  it is  a trend amongst those married to the very rich or to lawyers .
 A wealthy American was charged with 22  counts for fraud. His co offender  was convicted , he skipped the county for  5 years  did a deal with the crown law office and his charges were dropped, he had fabricated a director and liquidator for a company to avoid paying a $65,000  bill
I am dealing with a man who had a call from the bailiff  demanding $15,000   , it appears that a claim went through disputes tribunal  where  an insurance broker  simply said his boat was hit by another   then named someone in the neighbourhood who  had recently moved.  No evidence not even the name of his boat   he is suddenly liable for  a ridiculous sum, the court should never have  found any one liable  when there is not one photograph of alleged damage or any evidence of their involvement.
 Secret trusts are  our weapon of deceit , they are so secret no one sees them and the   mention of such a trust is sufficient to  win any  court case  because  our lawyers  all use them  to conceal their assets  and hide reality.
 We regularly have proceedings commenced without  a party being served papers, My own company was put into liquidation that  way the first I knew was when the official assignee called. This also happened to a  lady whose child is being legally abducted by the sperm donors parent .. all done through the  court all done through deception , the grand parents of this  youngest of 5 children  want to  replace their  druggy son who killed himself  on a motor bike , they now want to pull a family apart  and our courts facilitate this through not  punishing persons for false affidavits.
 My personal crime in life was to  ask  MPI    why  law enforcement powers had been given to the Animal welfare Institute of New Zealand  ( AWINZ ) .  AWINZ did not exist in any manner or form  it is merely  identity fraud condoned  at very high levels.   The only man hiding behind that name was the   man who had written the animal welfare act and facilitated the issuing  of such law enforcement powers , he also advised on the legislation as independent adviser  and further to that  he ran the operation  from  Waitakere city council premises  using council resources infrastructure  and staff for personal enrichment ( he had a bank account in the name of AWINZ  which only he administered. )My second crime in life was to ask council why a council manager could use council facilities for  his own use ( public office private gain—all sanctioned in NZ )
 We do not have an  avenue for   keeping any one  ,least of all lawyers    accountable to the law.   The law is used for the furtherance of corruption and Government departments are paying T-INZ handsomely to give good reports  to show how well we are doing .  Keeping the perception alive
When we pretend there is no corruption  more people  get hurt.. corruption does  ruin lives  it destroyed my family    yet TI-NZ stands by   protects the very people   who   help conceal corruption.
 As a besides.  I am a member of the certified fraud examiners association , It would appear that Susan Snively has reported me to the association  to have me removed from the membership   based on a court  judgement  for defamation  in which I had my rights  to a defence removed and the other party committed perjury.  In New Zealand we do not   prosecute perjury  so without  an obligation to truth in the courts  our courts have become  excessively unsafe.
 Murray  if you are truly interested in  corruption in New Zealand and not in the perception  , then you may wish to meet with me, I have lots of hard evidence, it is not just the fact that these things occur  but   when we conceal and cover up these matters  that is a true indication  that  corruption is out of control.  A country which is truly anti-corruption would deal  with corruption  and its perpetrators.
 It would be nice for Transparency New Zealand and transparency International to work together  to  truly make New Zealand the least corrupt by ensuring that corruption  is  viewed seriously  and dealt with harshly .
 But that is not going to happen  there are simply too many  who enjoy this false pretence as it paves their way to riches.
 I look forward to hearing from you  , but  I won't hold my  breath  
 This will be published on Transparency NZ web site
 Regards
Grace Haden