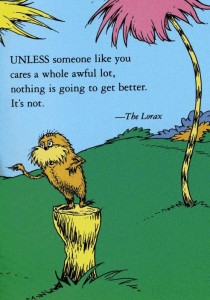 I have the petition  calling for a commission against corruption
I asked to circulate it at the   certified fraud examiners meeting and was declined, have approached political parties for support and was declined. I took to the streets and got support .
I now have a petition ready to go its   done  signed  and all it needs  is a minister to  present it .. therein lies the  rub .
have tried a few who  site  conflict of interest   ( what the hec ??? )  but  I obviously have not yet asked those who have  stated that they support the call for a commission  against corruption  so lets  see    who will be  true to their cause.
Today I was sent a link to Lauda Finem  , really good read and  right on the button .
Guess the difference between Australia is chalk and cheese .. or  if you like  Wine and Milk .
New Zealand  can be likened to the small cute child  who thinks they can get away with murder, there is a story to cover every scenario  and we dont look at facts for  the basis of our research instead we look at statistics and other ( carefully selected )  peoples opinions.
This  mode of is evident in the research which Transparency International New Zealand  does . The shinning light  of Transparency International  New Zealand is Susan Snively..In fact I rather suspect that she is the only person  involved an that the others are just there as window dressing .( hence no minutes )
Susan is an economist    Wikipedia defines an  economist as a professional in the social science discipline of economics. The individual may also study, develop, and apply theories and concepts from economics and write about economic policy.
In a recent  radio  interview Play now Susan identifies her sources of information , it clearly puts her in the "apply theories and concepts from economics"  category, she speaks of  working from statistics and no where is there any real evidence of actually having spoken  to  the people  who  would be involved  i.e. the women  who she claims are the victims of domestic abuse  or the employers who  she alleges  are  losing  out because of  it.   In other words her  study  research and     outcomes are derived    from second hand information  and  delivered as" fact"
Last Friday  Steve Hart  published his interview of Susan Snively  of transparency International well worth listening to , I will  go through the interview and respond  later.
It is significant to note that she refers to the funding , ( the funders are shown  here ), the corner stone platinum  funder is the office of the auditor general the same  auditor general   who has refused to investigate the misappropriation and misuse of council resources and  the  fraudulent application to  the minister for law enforcement powers and the subsequent issuing  of  coercive law enforcement powers to an organization which does not exist in any legal manner or form.
The  ministry itself plays cat and mouse  and is actively  involved in concealment of corruption  see   MPI conceals corruption by playing cat and mouse   and  MPI apparently condone Neil Wells deception with regards to the fictional AWINZ
Compare that to the resignation of the  Australian state leader  over a $3200  bottle of wine, while Len Brown is still in office  despite having   received  $750,000  from an  unidentifiable  un locatable  private secret trust .. I am told Police investigations are continuing, since the police are not really conversant with trusts  dont hold your breath   .
I think that   the call for a commission  agaisnt corruption cannot  be   soon enough  and it should be an  election issue .
In the mean time   any MP wishing to make a stand agaisnt corruption  in New Zealand, I have a petition ready to go .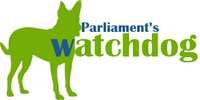 Transparency International ( New Zealand) has  recently   undertaken a national integrity survey.
A quick look at their  web site http://www.transparency.org.nz/   flashes up messages   such as" Least corrupt public sector in the world "."New Zealand's high trust public sector is its greatest competitive advantage"
The  integrity survey cost $174,320  , the accounts do not reveal  who  the recipients of that payment was  but  I  do believe that a sizable chunk of it went to the  chair person Susan Snively  .
the   survey was funded in the following manner
Income
National Integrity Systems Assessment
Donation: Gama Foundation        $15,000
Office of the Auditor General        $30.000
The Treasury                                    $30.000
Ministry of Justice                          $30.000
Statistics New Zealand                   $15.000
States Services Commission          $10.000
Ministry of Social Development  $10.000
Other                                                 $55.000
now   look at the pillars of the  integrity system     they are
Legislature (pillar 1)
Political executive – Cabinet (pillar 2)
Judiciary (pillar 3)
Public sector (pillar 4)
Law enforcement and anti-corruption agencies (pillars 5 and 9)
Electoral management body (pillar 6)
Ombudsman (pillar 7)
Supreme audit institution (pillar 8)
Political parties (pillar 10)
Media (pillar 11)
Civil society (pillar 12)
Business (pillar 13)
looking in particular at the   Supreme audit institution  you will note that the $15,000  donation in 2012 and the $30,000  donation 2013 have  not been wasted.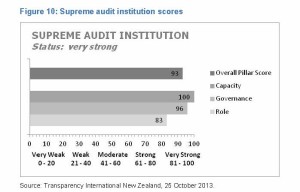 When you see high scores like  that you  could  be mistaken in thinking that this is the reality . The reality is that Here in New Zealand we are very good at manipulating  data .
Three pages worth looking at  at the  auditor generals  we  site
how fraud was detected ,   Fraud types   and methods of committing fraud
Fist of all How fraud was detected
Internal control systems were deemed to be the  most effective  method of detecting fraud .  This is best assessed in conjunction with the  Price Water House coopers publication  prepared on behalf of the auditor general page 85  is particularly interesting in that    it shows   a very  low percentage of  entities having a whistle-blowers hotline.
But internationally Whistleblowers  are Still the Best at Detecting Fraud.
It is no surprise that  this is not the case in New Zealand as the systems are not in place   for whistle blowers according to the auditor generals  own figures   .
What I notice here is that  all the frauds are $$ based.  In true auditor style   we need figures.  but not all frauds    occur   in such a way that   good book keeping can pick them up – there is a very large  field  called Identity fraud   which  is not represented in the tables  and I wonder if it is at all  considered.
Again  we have the word theft    occurring   repeatedly  , Theft generally implies that you have something  and next it  is gone without your  permission.
The frauds which are very prevalent in New  Zealand  are identity frauds   perpetrated through  fictitious organizations and secret trusts.
Money is moved from one entity into a seemingly legitimate trust and then the trust  is   split off  and  dissolved  in a very non transparent manner
The fraud which has impacted on my life  is one where  a person   pretended to be a trust.    a  fictitious trust obtained law enforcement powers  and   the one  person  carried out  the duties of  this fictional trust using the staff and resources of  a council .    This  type of  fraud is apparently condoned by the  auditor general as shown by this  correspondence.correspondence with the auditor general
The office of the auditor general   claims to be Parliaments watch dog  it would appear that   this watch dog is asleep  as the office of the auditor General in New Zealand condones  fraud   as follows
1.

      

Making a false application to the minister 22 November 1999  this document in itself is a fraud on the government .. using a document for a pecuniary advantage.  AWINZ does not exist it is not a legal person in any manner or form.  

condoning a criminal act.
2.

      

Central government  giving   coercive law enforcement powers to  an entity which does not exist   and no one checks for  its exists, even when they know it does not exist they continue to   pretend that it does. 

condoning a criminal act.
3.

      

MPI  not having the slightest idea of what a trust is and how a trust should  function,  and allowing the  false application   to be justified because   6 years later  they received a trust deed  which was signed 3 months after the application was made.   The fact that the people who  had signed that deed   had never met or made a valid decision between, was totally beside the point.

condoning  incompetence .
4.

      

MAF ( now MPI) not being in possession of a trust deed with  the  party to whom law enforcement powers had been  given  and then getting a trust deed  which was  altered or fabricated,  and ignoring this despite having this pointed out to them.  Deed  provide  June 2006   this is the deed MAF have on file

condoning  incompetence .
5.

      

Using fictions names   for  contracts to local and central government.  Mou Waitakere  &   MOU MAF 

condoning a criminal act.
6.

      

Council employees contracting to themselves Mou Waitakere   ( Mr Wells became  both parties to this contract). c

ondoning a criminal act.
8.

      

Council manager writing to   the  crown consenting to the use of staff and resources to   fictional third parties  North shore city   and Waitakere city 

condoning this corrupt  action.
12.

  

The processes within the government  department and councils  are such that they serve to conceal  fraud as the very  persons involved and implicated   for their lack of diligence are put in charge of the release of information, additionally Mr Wells was consulted on  what was released to me  and  what was not   there was no impartiality between  the department/ council and  third parties

condoning this incompetent practice  .
Why do we have to  pretend to be the  least corrupt   why cant  we deal with the reality  , Corruption happens,  dont condone it deal with it  that will  ensure that   corruption does not  ruin lives .
By outsourcing  your services to private enterprise  teh office of the auditor general  has lost control over the process , but in the  end   its the perception  that  is worth  preserving  and that is  why the office of the auditor general is a member of transparency  International New Zealand , that is as good as any watch dog being a member of the local gang.
so much for the rules of independence
Open letter to Murray Sheard
Background 
Murray Sheard is a director of Transparency International  see linked in CED and  also the  Bio which is put out by TI -NZ Director statements, he also runs a place called the  Kitchen
Murray
 I work as a licensed private Investigator, I was a former Police prosecuting Sergeant. The corruption  I see on a  daily basis appalls  me.
 I see our courts being used to perpetrate and conceal criminal actions.  Evidence and truth have no apparent  place in our courts   and lawyers who  are officers of the court  can lie their teeth out without fear of repercussion and are believed over physical evidence to the contrary.
 I tried to join TI-NZ three times  each time I have been declined , Susan now says that it is because of the name of my company,.. For the record I set that  up after I was declined the first time. I set up Transparency New Zealand because someone has to  take corruption in New Zealand seriously  and TI-NZ does not.
 I appreciate that TINZ does not look at individual cases   but  TI-NZ  goes further than that and totally   ignores what is going on  and  is compounding to the corruption issue in New Zealand by  attempting to discredit  those of us who  are saying that the   alleged low level of corruption is a device for entrapment.
 For the record currently I am dealing with a woman  who  has not had one  cent of her matrimonial property settlement , she has been left millions down despite being married to a wealthy man  for over 30 years  such cases are frequent, wives are cheaper than prostitutes and housekeepers  you can swindle a wife and spit her out at the other end   all done using the court to deny her, her legal rights. ( unfortunately she is not the first and she won't be the last  it is  a trend amongst those married to the very rich or to lawyers .
 A wealthy American was charged with 22  counts for fraud. His co offender  was convicted , he skipped the county for  5 years  did a deal with the crown law office and his charges were dropped, he had fabricated a director and liquidator for a company to avoid paying a $65,000  bill
I am dealing with a man who had a call from the bailiff  demanding $15,000   , it appears that a claim went through disputes tribunal  where  an insurance broker  simply said his boat was hit by another   then named someone in the neighbourhood who  had recently moved.  No evidence not even the name of his boat   he is suddenly liable for  a ridiculous sum, the court should never have  found any one liable  when there is not one photograph of alleged damage or any evidence of their involvement.
 Secret trusts are  our weapon of deceit , they are so secret no one sees them and the   mention of such a trust is sufficient to  win any  court case  because  our lawyers  all use them  to conceal their assets  and hide reality.
 We regularly have proceedings commenced without  a party being served papers, My own company was put into liquidation that  way the first I knew was when the official assignee called. This also happened to a  lady whose child is being legally abducted by the sperm donors parent .. all done through the  court all done through deception , the grand parents of this  youngest of 5 children  want to  replace their  druggy son who killed himself  on a motor bike , they now want to pull a family apart  and our courts facilitate this through not  punishing persons for false affidavits.
 My personal crime in life was to  ask  MPI    why  law enforcement powers had been given to the Animal welfare Institute of New Zealand  ( AWINZ ) .  AWINZ did not exist in any manner or form  it is merely  identity fraud condoned  at very high levels.   The only man hiding behind that name was the   man who had written the animal welfare act and facilitated the issuing  of such law enforcement powers , he also advised on the legislation as independent adviser  and further to that  he ran the operation  from  Waitakere city council premises  using council resources infrastructure  and staff for personal enrichment ( he had a bank account in the name of AWINZ  which only he administered. )My second crime in life was to ask council why a council manager could use council facilities for  his own use ( public office private gain—all sanctioned in NZ )
 We do not have an  avenue for   keeping any one  ,least of all lawyers    accountable to the law.   The law is used for the furtherance of corruption and Government departments are paying T-INZ handsomely to give good reports  to show how well we are doing .  Keeping the perception alive
When we pretend there is no corruption  more people  get hurt.. corruption does  ruin lives  it destroyed my family    yet TI-NZ stands by   protects the very people   who   help conceal corruption.
 As a besides.  I am a member of the certified fraud examiners association , It would appear that Susan Snively has reported me to the association  to have me removed from the membership   based on a court  judgement  for defamation  in which I had my rights  to a defence removed and the other party committed perjury.  In New Zealand we do not   prosecute perjury  so without  an obligation to truth in the courts  our courts have become  excessively unsafe.
 Murray  if you are truly interested in  corruption in New Zealand and not in the perception  , then you may wish to meet with me, I have lots of hard evidence, it is not just the fact that these things occur  but   when we conceal and cover up these matters  that is a true indication  that  corruption is out of control.  A country which is truly anti-corruption would deal  with corruption  and its perpetrators.
 It would be nice for Transparency New Zealand and transparency International to work together  to  truly make New Zealand the least corrupt by ensuring that corruption  is  viewed seriously  and dealt with harshly .
 But that is not going to happen  there are simply too many  who enjoy this false pretence as it paves their way to riches.
 I look forward to hearing from you  , but  I won't hold my  breath  
 This will be published on Transparency NZ web site
 Regards
Grace Haden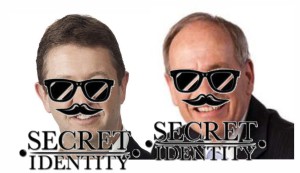 I ran into David Cunliffe last week  in New Lynn.  I had  spoken to him  about  the fictional law enforcement AWINZ a number of times.  In the past  he  has asked me to send details which I have done  and   all I have achieved is  wasting more time.
Last week  David had to dash off  for  an " urgent conference call"  and left me  talking to  Sue Hagan his office lady  who assured me that  the AWINZ matter had never got off the ground..   Looks like you are talking through a  hole in you head Susan  they were a law enforcement authority for 10 years. But with  today's revelations  Cunliffe used agent to take donations for campaign it becomes clear   all you  have been doing  is protecting    the secret trust which   you rely on  to   circumvent the intention of the law , to reveal the  fraud behind AWINZ would expose    a number of politicians who  rely on these   phantom  or trisect trusts. They are  New Zealands greatest vehicle for fraud  and the secret behind the least corrupt status.
Len Brown uses one  , Cunliffe use one  and  AWINZ was one  for  many years and  enforced the law through it. The secret trust. The magic behid the lack of transparency.. blink and you will have missed it   it is an illusion  a deception.
"But he( Cunliffe) confirmed his campaign was run through an "agent arrangement" rather than taking donations directly. He sought a legal opinion before filing his return and defended the use of trusts."
I just wonder who the lawyers are, note again that this is not disclosed and is  probably " secret "  the legal opinion quoted is
"In the event donations are made to a trust, the trustee will have information about donations which a candidate or campaign team won't have. So [if] there is a trust involved, it will be the donations of the trust to the campaign that are declared, as per the rules. If there is a trust, trustees owe obligations of confidentiality."
Trustees dont owe  obligations of confidentiality unless the deed  requires it  and the trustees have consented to it .
No where in the world  do we have as much use of secrecy  as we do in New Zealand.  A secret trust traditionally exists only   where   the settlor   wishes to leave   assets  in his will for say an illegitimate child or a mistress.  The trustee has to agree to this confidentiality  and the other requirement is that the settlor  dies.
In every case no trust can  be so secret that no one can look at it, image:   you  leave a trust  and the trustee claims it is secret  and  then instead of   distributing the  assets to the beneficiaries  keeps them for himself .
Trustees have to be  accountable to the deed   and the trustees have an obligation to prove  the validity of the deed and that they are acting  according to the deed . How can there be any accountability when   we  can't even identify who the trustees are.
Trusts which are not registered under any legislation are nothing more than a vehicle  and as  we all know  vehicles dont go anywhere without a driver.
 Have a vehicle on t e road  and the first thing   that   occurs is that we look for an owner or driver .  So in the same sense  the trustees  ( the drivers ) of the trust need to  be identified.
Where as in a car there is only one driver and the owner may be in the passenger seat ,  in a trust   there is one or more drivers and all the  people int he car make a decision by consensus  as to how the vehicle operates. they   can only make decisions which the deed permits them to make.
So David Cunliffe and  Len brown and any one else wishing to rely on secret trusts   why dont  you identify the trustees  who have the obligations   to the deed and leave them to  explain  the  terms and conditions of the trust  because if you know  the contents  and nature of the deed ( and are not a trustee ) then the trust is not secret.
Yesterday I was  able to address the audit  and risk committee (  although not uninterrupted)
 I produced a  power point the PDF of which is attached Nothing trivial
I had particularly wanted to point out  the similarity between the Logo of AWINZ 

With that  of the  signage on the council facility and vehicles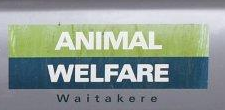 and that this was deceptively similar given that one is a council  logo and the other a private logo used to raise funds from the public
 I had also wanted to point out that Mr Wells had  an intention of taking over the   entire complex  and had expressed this to the  then minister  ( AWS animal welfare services )
 You will not  find any discussion papers on council   documents regarding this  and I believe that AWINZ is an example of  how   council business units are being groomed for  take over , using council funds to  set them up and then  go into private hands.
 There is nothing to  stop this  as  Councillors appear to  be ignorant of corruption  and   I totally expect  that you will do nothing about my presentation yesterday except file it.  You will no doubt have moved a motion that  my documents are not appended to the  minutes  and that is why I will publish them myself on   my Transparency web site along with this email.  Transparency.net.nz Nothing trivial
 Please also refer to  my  post on Anticorruption .co.nz    Does Auckland council condone Identity fraud?
 While residents are asked to mow  berms  and have traffic tickets enforced on  them for genuine mistakes and  have   historic debts enforced at great cost to the  rate payers you appear to do nothing  with regards to   proven corruption within council.
 Mr Singh  who  appears to be a little out of his depth on this issue in referring me to  a Wendy Brandon  email with regards to   email  censoring , could do well to meet with me  , that way he might understand that   there were five different  entities who called themselves AWINZ  only one of them was a legal person in its own right.  There were also 3 AWINZ trusts  , so  he has to be particularly careful by saying that there is   an injunction   when I was not  talking about the three people who took me to court  but was in fact talking about a  deceptively similarly named law enforcement authority which was operated  only by Mr Wells your council manager from council premises. Any two year old can see the conflict of interest  why are you blind to it ?  I have to ask if it is  willful blindness or plain ignorance ?
 Please advise  by way of LGOIMA   what resolutions you passed with regards to my   submission and what plans you have for investigation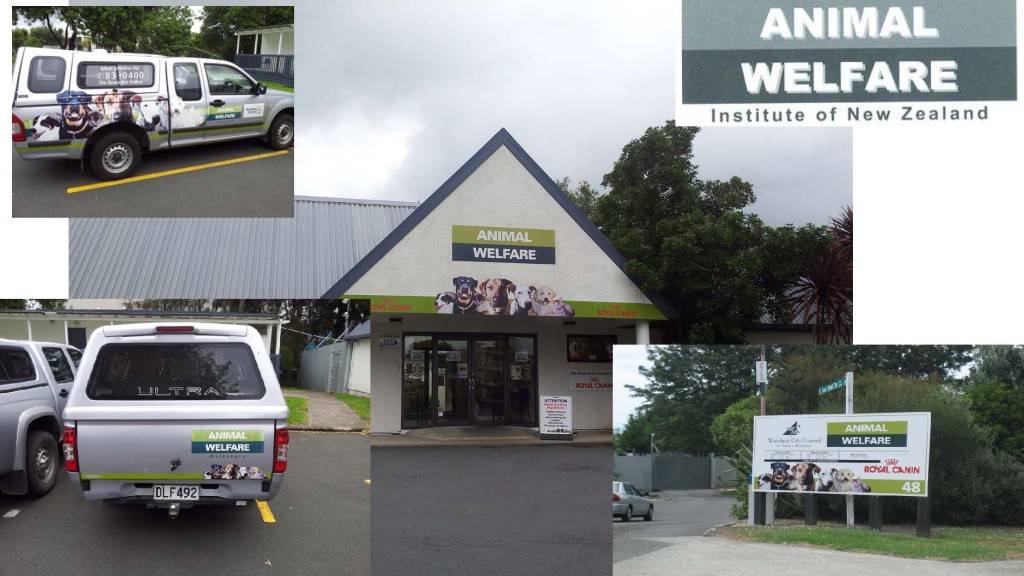 In 2005  Neil Wells became the manager of Dog and stock control Waitakere . He set about re branding  the council premises   and produced new signage and logos.
Neil Wells   at the time  was running a law enforcement authority called  the animal welfare institute of New Zealand  from council premises  using the staff and infrastructure to   enforce the  animal  welfare law.. legislation which he had assisted in writing and  advised on.
Just prior to the act passing into law Mr Wells made an application to the  then minister of  agriculture and bio-security for  the Animal welfare Institute of New Zealand ( AWINZ ) to become a law enforcement authority under  the legislation which he had  played a pivotal  role in.
The  not at all minor issue  which Mr Wells overlooked in the application was that  AWINZ had not formed in any manner or means  and because it did not exist as a trust as he claimed  and therefore could not become  a  legal person as Maf had required it   and expected it to be.
So in other words Mr Wells pulled the  wool over the ministers eyes,  and  any other   lesser mortal would  have been charged with the  very serious offence of using a document for pecuniary advantage or  false statement by promoter ( 10 years ) .
Mr Wells worked with his associate  Tom Didovich the then manager of Waitakere city dog and stock control.  Didovich  gave consents to the minister  for  Neil wells to   use his fictional  trust in  the then Waitakere   city and  in North shore city , in so doing  cutting out the   the  very inconvenient requirement to get   consent of the Councillors.
Mr Didovich and Mr wells signed a Memorandum of understanding  ( MOU )together  and when  trust deed  were required Mr Didovich obliged  by  witnessing the  alleged trustees signatures .
Now  many of you will be jumping up and down  and screaming conflict of interest by now  but for our Councillors it  doesn't appear to matter , they are quite  happy to consent to rate rises to cover this sort of thing.
Lesser mortals would also have picked  that a trust formed  1.3.2000  could not make an application to the minister on 22.11.1999  but that is another story.
Any way   Tom Didovich  had to leave council   because affairs of the heart ( or so I believe ) is something the council  sees as a conflict  of interest  so Mr Wells  has to apply   for the position to keep the    set up of AWINZ  going.
With Wells ( a barrister )  at the helm  the  council premises are re branded.. could  it be  to  to fulfill the intention he stated in the application  to the minister  under point 7  where he states that  in the short term Animal welfare services (AWS ) will continue to be a business unit  of Waitakere  city council … it will be a linked organisation to AWINZ  and  its inspectors will interface with AWINZ .. in the medium term   the  business unit of AWS will be vested in AWINZ . All the assets  of the AWS ( the animal refuge , plant and equipment ) will be transferred  or leased to AWINZ….
So with this  PPP  idea in mind Mr Wells set about  changing the signage of the council premises so that they were confusingly similar to that of AWINZ .( council are  refusing to look at this   they ignore it )
In 2006  Neil Wells   through Wyn Hoadley (who  posed as the chair person of the fictitious trust  AWINZ )solicited donations for the Waitakere animal welfare fund there was also a collection box on the counter
the  donation form   states " YES, I WILL HELP THE WAITAKERE ANIMAL WELFARE FUND … here's my donation" MY CHEQUE (made out to AWINZ) IS ENCLOSED OR PLEASE CHARGE BY CREDIT CARD
The issue is that AWINZ at this  point in time did not exist in any legal manner or form and only Mr Wells administered the bank accounts.  .
I complained to council with regards to the logo   being so close to that  of the council buildings  and the following year the same donation letter was produced with an amended logo  and  minus the  council  logo .
In December 2006 , that  is after the first donation drive and before the second  , Hoadley, Coutts  Wells and Didovich ( yes the same one as before )  formed a trust which  became a charity .
This charity is registered as
Each year the charity is required to file an annual report  and in  2009 the  Waitakere  account was identified as the no 2  account
This year the  annual return  shows the  no 2 account being  closed and   fed into the  general   accounts .
I  know a lot more about this money  and  have  previous correspondence from council which acknowledges that Council is aware that a third party is dealing with council funds.  So on seeing   council funds being apparently misappropriated I  do a Lgoima request
Today I receive a letter from council lawyer  Jazz Singh   which refuses the information I have asked for Auckland council Waitakere welfare response
Jazz refers to an email  from Wendy Brandon.   dated 13 February 2013    and it simply makes no sense that  this email from Wendy has any relevance to this request .Brandon email 13 feb 2013
Jazz also  quotes refusal   by virtue of  section 17 ( h)  LGOIMA   section 17 LGOIMA,
Now my question is    why is it important to  take residents and rate payers to court  for   historic unpaid  metro water  accounts  using false documentation   and  why  is it   frivolous or vexatious or  trivial  to raise  the issue of corruption , use of council premises for private pecuniary gain and misappropriation of  charitable funds which were being held   for council?
With regards to  the metro water claims.  Water care is  taking a number of persons to court on Tuesday the 18th  to enforce   7 year old debts to Metro water, these  debts are not to   water care  and   water care through its solicitors  have sworn false affidavits ..
I have the evidence .. but  Council    just plods on   and  makes us accountable for things we are not accountable  for  and  they ignore  the criminal of fences which are going on around them.
Jazz we would  love to have a response from you
No doubt the Councillors  they will as usual ignore this .
open letter to  Suzanne Snively   this will be published on www.Transparency.net.nz  in response to  your email to Vince Siemer

From: suzanne.snively@gmail.com Subject: Re: Transparency International New Zealand and Forbes Date: Thu, 30 Jan 2014 12:12:08 +1300 To: vsiemer@hotmail.com

Dear Vince,

 Please stop defaming me. I do Not trade under the TI name or under the TINZ name (or a fictitious version) in any way.

 Nor does the New Zealand government or any government agency fund me or my personal activities.

 Yours sincerely,

Suzanne Snively

Executive Chair, TINZ



Dear Suzanne                                                    

 Please find here with  your linked in page  from last year which I saved  and is attached . You will note that it states
Executive Chair

Transparency International New Zealand Ltd

November 2010 – Present (3 years) | New Zealand

As a country with low corruption, New Zealand has the potential to be an examplar to others,

demonstrating how this can improve business profitability through lower cost of doing business in

overseas countries, better access, lower cost of capital and for those listed companies, a higher

yeilding share price. 
 Suzanne Snively ONZM _ LinkedIn
I notice that you have now changed it http://www.linkedin.com/pub/suzanne-snively-onzm/27/92b/56b
  and  you   who defend   no corruption in NZ  now accuse Vince of defamation ..  isn't that   under hand ????
 As to the funding You may wish to refer to  your own correspondence  which shows   who your sponsors are.  They look suspiciously  like   Government departments . I have taken the liberty of  saving those documents as well .
 Unlike transparency international Inc  , Transparency New Zealand  is totally self-funded  and receives no   funds from any one
We are totally independent and do not have connections  with international banks  such as credit Suisse  ( previously Jarden & Co) or  large  audit companies  who promote NZ as an investment  centre.
I have

 

for years tried to

 

tell you about

 

corruption in New Zealand

 

but you deliberately turn a blind eye/ Deaf ear.

 

The instance I have is that of identity fraud ,Funny then that you should

 

change the identity of

 

the company you

 

claimed to represent

 

( by the way

 

who or what is

New Zealand Army Leadership Board

)
I see identity fraud in companies all the time I know   how  corruption is perpetrated in New Zealand through our slack controls and systems , it  must be heaven for money launders.
 New Zealand   keeps its " least corrupt" status through your hard work  -as an economist you must be aware that an unblemished reputation is vital  to business growth  so let's encourage some  growth  .
 As a former Police  officer and now Private Investigator  I find that    honesty is the best policy  and I would rather be in  a corrupt country knowing it is  corrupt than a country which uses  smoke screens and mirrors   to hide  corruption.
 I  have conclusive evidence of  a person writing legislation for  his own business plan .. advising on the   legislation and then applying for law enforcement powers under a fictitious name .. and getting it   due to deceiving  the minister.
He then ran this operation from council premises using council resources and infrastructure .
He covered up using a fictional trust  which I can prove is  fictional  but  I can't get the court to comprehend this overwhelming evidence.
 This is  all apparently condoned in New Zealand     its not corrupt  therefore  there is no corruption .
 When Vince  questioned the  ethics of  Stiassny,  he  promptly had his arse sued off .. can't have any one questioning  our business practices.. what will the world think ?
 Suzanne  when   we have to  lose  your home  , marriage , go to jail  and/or  substantial sums of money as  a result of being a whistle-blower on serious    government  corruption  then   NZ cannot claim to be the least corrupt.
 The least corrupt  country would have  procedures in place to investigate such claims and would take notice of  the evidence placed before the court.  Instead we allow the civil court to be used to pervert the course of justice .
 The least corrupt country would not facilitate a business man paying crown law office to drop 22 fraud charges , they would make him face the court and let the  judge decide.
 Suzanne  you  can't keep your head in the sand and plead ignorance  , you are deliberately portraying New Zealand   to be corruption free by ignoring  stories of real  corruption which are being ignored by the very government departments   who support your organisation and pay your wages for the   so called integrity study.
 You must know that  if you do an honest integrity study  your funders  will not support you next time round, and you will find yourself  like me doing it all for NIX  , I can tell you it's not easy.
 Suzanne You claim to be the director of Transparency International New Zealand Ltd when there is no such company  , you apparently don't know  the difference between an  incorporated society  and a limited liability company.
You  probably wouldn't recognise corruption if you fell across it.. it's not just bribery , it  goes deeper than that  and if you were truly interested you would sit  down and talk to persons  such as Vince and myself instead of threatening   defamation.. we have both been there  done that .. boring.
 When you take time to look at actual case studies of  corruption in New Zealand  and report  your finding  from both sides   then you would be giving  a  fair picture, but when you totally exclude people from your organisation because they have a corruption story to tell  then you are showing bias which in a situation such as your   is  in my opinion- a corrupt practice. 
 I have asked to join many times  but You have told me that my company name is too close and that is why I can't join.. for the record   I  tried to join  about three times before   I set up the company  .. Transparency  New Zealand is a limited liability company  you are transparency International  ( New Zealand )  Inc .. quite different.
 Any house wife will tell you that you can  sweep dirt under the rug  for so long  but sooner or later it is  will start to smell. In Auckland    we  can smell it  , we can see it  and we are   just waiting for    the  government to cover it up and tell us that we were all  wrong about  our Mayor ….  see no corruption.
 See no evil speak no evil  let's keep those foreign investments rolling in  keep the  share prices up .   Good for economy.
Grace Haden
Phone (09) 520 1815 
mobile 027 286 8239
visit us at www.transparency.net.nz
Many New Zeallanders don't grasp the concept that there are two  types of  person , there  are the living  breathing people ( and I  guess those who no longer breath )   who are called natural persons  and then there are the "legal persons"  which are companies , trusts , societies & organization which have had  body corporate status  assigned to them through  statute.
Only  legal and natural people can  sue or be sued. In a nut shell Legal & natural  people can be identified and held accountable .
There is a trend in NZ to use trading names , it is always a good idea to know and to have it in writing  just who is using  a particular trading name  because you cannot sue  the trading name or recover a debt from it  or seek accountability for   statements made    as this has to be done through the legal person who uses that name.
The independent EY  report  into Len Brown is located at this  link , (which  reportedly cost $200,000  to produce ) is unsigned  and  does not  disclose  any real or natural persons who take responsibility for the accuracy of the document .WE presume that it  comes from  Ernst & Young Ltd  Show Details as this is the only company registered under the Private security and personnel act. but then it does not disclose  who the investigator /s were. – wish I had their job I certainly cant  charge sums like that .
EY in this document is defined as ( emphasis mine )
"EY refers to the global organisation and may refer to one or more of the member firms of Ernst & Young Global Limited, each of which is a separate legal entity. Ernst & Young Global Limited, a UK company limited by guarantee,does not provide services to clients. For more information about our organisation, please visit ey.com."
It is important   for an investigator to be identifiable  and if Ernst and young Limited are the investigators  why   not say so.. or are they ashamed to put their name to the document?
So   who was the legal person   who  compiled the report   with no one identifiable and the page of disclaimers the  document  could   easily be totally fictional as there is no way that any one can be held accountable for the accuracy of  its content.  The investigation could have been completed by one of the many other EY companies  who have no   licence to investigater.. its all open to speculation and assumption  which must reflect on the     accuracy of the content.
Based on the  content however the council  has acted and censured the mayor.. What is the reality    what does the report not reveal ?
EY had  just finished  compiling a report commissioned by the mayor on PPPS  Access the report here  . If a 19 page document cost $200,000  we can only speculate what the 67  page document was  worth , so EY  had a vested interest in remaining  loyal to the had which pays them.. Len Brown . In all fairness you cannot say that the EY report is " independent "  as   1. we don't know   who conducted the   inquiry   and 2. EY companies  had a vested interest in preserving a working relationship with the  mayor.
Current EY companies in NZ are
ERNST & YOUNG NOMINEES (20067)  Registered NZ Unlimited Company 7-Jul-67

ERNST & YOUNG LIMITED (437730) Incorporated 30-Nov-89

ERNST & YOUNG CORPORATE NOMINEES LIMITED (955165) Incorporated 15-Apr-99

ERNST & YOUNG TRANSACTION ADVISORY SERVICES LIMITED (953248) Incorporated 20-May-99

ERNST & YOUNG GROUP LIMITED (1221939) Incorporated 28-Jun-02

ERNST & YOUNG LAW LIMITED (2494153) Incorporated  20-May-10
so which one did the investigation ?
Can you rely on an entity  which hides behind an undefined trading  name ?  It is great to advise and consult  from a point of anonymity .. all care  no responsibility .
smoke screens and mirrors      watch this space for more  on EY.   clue  TOP SECRET INVITATION LIST WIDENS BUSINESS- GOVERNMENT CHASM
Dear Wyn (with copies to Wells and Coutts)
Bogus trusts are very much the issue in the news with Mr Brown receiving vast sums by way of donation through the invisible "New Auckland council trust".
 The "New Auckland council trust" and the Animal Welfare Institute of New Zealand (AWINZ) appear to have a lot in common – both are unincorporated trusts and both play a public role but do so through the interface of invisibility and fiction so as to conceal the truth.
 When you look at the chronology which the court has created  based on the uncorroborated evidence of Wells  and  the strength of your support by pretending to be AWIINZ the law enforcement authority and the 2000  trust.  
 22 November 1999 "AWINZ"   made an application for Approved status ( law enforcement powers  equivalent to those  held by the RNZSPCA )- an  unsigned deed is provided
1.3.2000 the alleged date that  the trust which made the above application was formed  despite the fact that not one of the trustees   signatures appears on the application form trust deed
January 2001 Minister grants  approval based on the application made december 1999application
1.3.2003 By the terms of the  deed  this trust ceased to exist trust deed ( trustees never met  held no assets were not reappointed as required )
April 2006     we prove conclusively that AWINZ does not exist
10 May 2006   you come onto the picture and  become trustee  of the defunct  trust through no visible or legal means and under a section which does not show in the trust deed supplied to me  by Wells in June 2006 see minutes and at a time when the deed was missing.. surpise surprise
June 2006 Maf supplied with a different copy of the trust deed by Neil Wells.
18 July 2006 despite the fact that  you have never traded as AWINZ  you take action ( along with Wells and Coutts ) for passing off and breach of fair trade  against myself and the legally incorporated trust whose  existence proved categorically  that  AWINZ did not exist.  In the  Statement of claim   you  falsely claim to be a trustee of the defunct .2000 trust    You also claim to be a law enforcement authority which made an application three months before this trust was formed and through an application which the parties to the 2000 deed were  not part of in any legal manner or form.
5 December 2006  a third trust deed   claiming to be continuation of the defunct trust, this becomes a charity  and uses charitable  funds obtained in 2005  by Mr Wells for  the litigation .
 For 7 ½ years you have kept up the lies in court   and you have sought to keep vital information from me.   When the information was released to me I took the matter back to court for obtaining a judgment by fraud, the 700 plus   government documents however mean nothing as your lawyers reputation is enough to refute everything with nothing more than his unsupported say so. (Old boy's network strikes again)
 I realise now the lengths that lawyers go to to protect these secret trusts. I have discovered that the real secret is that they are a fictional creature which lawyers have created to circumvent the law.  
 Breathing life into   something which did not exist certainly fooled the courts and the only conclusion I can come to is that the courts   rely on the integrity of the lawyers and when the lawyers have no integrity   people like myself lose out.
 In my opinion  and based on the evidence which I have Neil Wells, lied to the court  and the court was confused as to who or what AWINZ was   and because you  and Graeme Coutts played a role  in this  deception I now have to pay you  Neil Wells and Graeme Coutts $15,074.25 to reward your lies and deceit .
 But as if that is not enough you are being paid personally for  funds which are due  to the trust which you set up  in December 2006   some 5 months after  you pretended to be a trustee and commenced legal action against myself and Verisure .In my book this is money laundering .
 This 2006 trust is now a charity, it has yet to carry out any charitable deeds but has done plenty of not so charitable things. Despite the objectives of the trust being to promote humane attitudes to animals and people, you have spent the last 7 ½ beating me up in court with lies to conceal the fact that AWINZ the law enforcement authority was a total fiction.
 As a lawyer and officer of the court you are now complicit in having used the civil court to pervert the course of justice    and having used the charitable funds which Mr Wells obtained from Beauty with compassion in 2005 to   fund this deceit. (misappropriation of charitable funds see  charity web site   )
 2014 is going to be a year of change, you will be held accountable for your deceit, it is well documented. But  before we come  to the accountability  phase  you need to be paid  for  the  lies you have perpetrated, the  decision  is binding and I have to fork out yet another   sum to  liars and cheats if I don't  you will   take   bankruptcy action despite knowing that I am solvent  .  
 I am aware that the fictional AWINZ has a bank account at the national bank but that account is only administered by Neil Wells in a manner which conceals his identity ,this account was set up after the 2000 trust expired and before the 2006 trust  came into existence. But it appears that if something has a similar name it is one and the same.  - We now have case law on it.
 So with money to be paid I am therefore requesting that you advise me as to how this money should be paid and whom will not pay it to your lawyers, I find them most unethical and I will not give them another cent.  I want payment to be made in an open and transparent manner as your lawyers refuse to disclose who is being paid and who has demanded the sums.
 As I do not have a personal cheque book I will transfer it into a nominated bank account.
 Wyn you are a lawyer, you must be painfully aware of the consequences of obtaining a pecuniary advantage through deceit and that is why I want to know who is getting the money it is after all an ingredient of the charge.
 Being a lawyer does not mean you can be ignorant to the law?   You contort business practices to such an extent that they are nonsense, the court has been used to pervert the course of justice and I have been ordered to pay   so the   payment offer is here and will be made as soon as you give me a bank account number.
 Wyn I have spelt things out to you often enough and placed you on notice,  you cannot pretend to be ignorant  when you rip up the  very  documents  which I give to you to prove my  allegations .  You are in so deep that there is no saving you, you are a corrupt lawyer  a willing player in this deceit .  I want to put the final nail in so please give me your bank account number and I will pay you  the judgement sum  in full .
 I am serving this document on you, sending it by email and posting it on transparency so that there is a public record of the offer.
 If I do not hear from you , Wells or Coutts  by 4 pm Monday 23 December  2013  I will presume  that you prefer not to receive the money and  that you will not  be making   any  demand on me for payment. 
  All the best for Christmas
Regards Grace Haden
18.12.2013
From  Grace Haden
Sent: Monday, 16 December 2013 11:08 a.m.
To: Bruce Thomas (Bruce.Thomas@aucklandcouncil.govt.nz)
Cc: Councillor Christine Fletcher (christine.fletcher@aucklandcouncil.govt.nz); 'Cathy.Casey@aucklandcouncil.govt.nz' (Cathy.Casey@aucklandcouncil.govt.nz)
Subject: Complaint with regards to receipt of donations
 Good morning  Bruce.
I hereby make a request for investigation   into  the New Auckland Council trust  in accordance with section 15 of the Local Electoral Act 2001
 the New Auckland Council  trust  was used to pass on  sums ( according to the herald )  of $273,375 this year and $499,000  in the 2010 elections to Len Brown .

 The local  electoral act in its interpretation  section 103 a   states

 anonymous, in relation to an electoral donation, means a donation that is made in such a way that the candidate who receives the donation—
(a) does not know the identity of the donor; and

(b) could not, in the circumstances, reasonably be expected to know the identity of the donor
The "New Auckland Council  trust" is not identifiable , it is not a person in the legal or natural sense  , it is like Santa clause. How do we know it exists ? How do we know it is not just a made up name to conceal the identity of   the persons behind it  .
 Without   proper identification or proof of existence  the  new Auckland council  trust is just another   name for anonymous yet it is being treated as though it is a ( legal )  person  
 If it is a trust Various possibilities exist , Mr Brown  could be the settlor, the  trustee  and the  beneficiary/  how is the  trust set up? Is he  being honest with us  he wasn't honest with his  wife ?
 Are the provisions of the deed  legal in any sense?  or is it just an excuse to  hide money ? How would anyone know to  make a donation to  it, by what means do  these people make donations to it ?  blank  envelopes ??
 The New Auckland council trust  is not registered under any legislation which would make  it a legal person in  its own right  or  gives it legal existence separate  from the  people who the trading name or  act as its trustees .The name needs to be clarified     to use the name as though it is a real person   is identity fraud.
In many aspects the new Auckland council  trust is like Santa and  while  we sometimes don't  know  who " Santa" is  we generally know  with   a high degree of certainty   who is posing as such.
 In the case of secret Santa  we generally  know  what group this secret Santa belongs to and we can show  our gratefulness to that  group .
 Therefore what   evidence is there that Mr  Brown  doesn't know  who is represented by the new Auckland council  trust  and how do we know that he does not  feel obliged to them.   
 As a private Investigator  I have done substantial work on a group called the committee for Auckland , a recent  LGOIMA request  revealed  that 63 out of the 72   members of the committee for Auckland  hold contracts with council . This group of contractors play a vital role in the  running of council and even advise council, their future and their existence   depends on a mayor  accommodating  them, -could they be the  new Auckland council  trust, the name certainly fits their intent  as they were the very people  who promoted  the super city  and pushed for it.    
 Intuitively  I believe that this " new Auckland Council  trust " could well be a cover name  for   the committee for Auckland  so as to lend its support to   Mr Brown and I believe that Mr Brown  would  know   that the money came from them for his continued support .
 Mr Brown  appears to condone the use of  fictional trusts  and believe that  he  point blank dismissed investigation into a similar " trust"  the animal welfare Institute of New Zealand ( AWINZ )which operated from council premises   and used council resources for the personal pecuniary  gain of the  manager of  the dog and stock division because investigation into AWINZ would  also bring about questions into the fictional "new Auckland Council  trust"  both have a lot in common   they are both fictional and are a  cover  for  corruption .
 There is a requirement for transparency    and  by using a name  of something which cannot be proved to exist  Mr Brown has not  made an accurate declaration on his return .Fiction has no place  in  election returns Mr Bron is a lawyer  he knows    the principles behind   the existence of a   legal person  and as a lawyer he also knows how to circumvent the law.
 Section 112 A requires the name of a donor  .. something which  does not exist cannot donate , neither can it have an address.    I further request   that an investigation   be conducted as to why  112A  was not complied with
 Unincorporated trusts only  exist through their respective trustees  and  there is therefore a need for the  trustees  to be identified  on the return as the persons who gave the   donation   and  if  it is from a trust there is  a need  to show that  this trust  deed is legal and intended the  recipient to be Mr Brown and not others .  (how do we know that the deed has been lawfully executed  if the deed exists.. other  beneficiaries i.e. mayoral candidates could well have missed out )
 I there for request  that urgent investigations are undertaken   into the  New Auckland  council trust  to establish,   its legal existence, the  identity of the settlor, the trustees and identify the beneficiaries and have this information disclosed publicly in a transparent manner 103C Donations to be transmitted to candidate- makes it  clear that  the donations are transmitted through a person..  the  new Auckland trust is not a person   it is a bunch of words strung together to give the illusion of the existence of a ( legal ) person
 I also request that   in accordance with section 103F Identity of donor to be disclosed by transmitter, if known   is  complied with it  requires  accountability on the transmitter,  where   the    donation is made through a phantom trust or a fictional being there can be no accountability  or obligation , one has to question  how something which does not exist  can transmit  a donation.. who is the person   who acted  and why are they hiding ?
  I also request this matter to be passed on to the Police  for  an investigation  into   whether or not this trust which I believe is run by the committee  for Auckland  is being  used to  influence  contracts and governance of Auckland.
 Should the  trust not be identifiable and the deed not forthcoming I ask that  a declaration is made that the  money was received anonymously and treated in accordance with   section section 103j for transfer into the general account .
 I request this investigation in terms of section 15 of the Local Electoral Act 2001  for both the 2010 and 2013   mayoral campaigns  
 In the interest of transparency I am publishing this request on the  transparency   NZ  blog
  Regards
Grace Haden
Phone (09) 520 1815
mobile 027 286 8239
visit us at www.transparency.net.nz