Dogs New Zealand is the latest fictional organisation to take on life of its own. It is nothing more than a trade mark . Few people realise that a trade mark is like a car, it is vehicle for business. It can be assigned it can be used but it is a thing and has as much capability of sending out letters in its own name and invoicing and fining people as your car does .
All over New Zealand Dog breeders are being duped with the latest list of fines and penalties and being rejected on any appeal , few realise that the name Dogs New Zealand has no physical ability to set up the so called breeders code, and least of all, enforce it .
I decided to look into the back ground and first port of call was the register for incorporated societies .Put in the New Zealand kennel club ( as dogs New Zealand wont bring anything up ) and you will find the list of filed documents
The only constitution which has any legal binding is the latest constitution filed in the registry . You will note that this document dated 2018 makes no reference to Dogs New Zealand or any code of conduct , process for making rules and regulations, process for enforcing them .
By going back through the documents you will find that the original documents were robust and contained all the rules and regulations in the constitution and were passed by the executive council with due process.
In 2014 the rules still contained a large section entitled Discipline and settlement of Disputes at section 35 . The following year it was simply struck from the rules see here and again when the constitution was filed again a week later here
There has been nothing in the constitutions since which provide for any process of making dispute and settlement regulations and it is of note that there appear to be no members of the executive who have authorised the correctness of the filed constitutions ,this has all been done by staff members ie employees.
In my experience I have seen many instances where incorporated societies have been taken over by its staff . It is the executive that makes the rules and they appoint the ceo who then employs the staff to carry out those directions , not the other way round .
So often the executive have no idea which way is up , they are elected by the membership , or in this case the delegates and too often are then pretty much told what to do by staff.
It is unclear as to how DOGS New Zealand came about and its even more puzzling as to how ti took on life of its own .It is a registered trade mark but we do not know by whose authority and when it was resolved by the executive to adopt it , the possibility is that the exectutive have no idea how it evolved either .
What can you do .. each of you belongs to a kennel club which has a delegate on the NZ Kennel club , I believe that you should raise it with your club as a concern that the kennel club is acting unconstitutionally
Ask for a copy of the minutes of AGM's going back to 2014 to verify that the constitutions were changed with proper authority and consensus , to check when and how the rules which are being enforced on you were passed and what legal authority those rules have
Seek evidence that the clubs were consulted on the changes which relate discipline and penalties and the consultation process which had been undertaken with executives, delegates and members.
Those on the executive council https://www.dogsnz.org.nz/dogsnz/executive-council need to be held to account for the unconstitutional actions of the Trade mark and those using the trade mark as though it is a legal person .
A copy of this post will be sent to all members of the executive council and I ask that you all spread the word to the breeders to seek fairness , transparency and accountability
https://d.tube/#!/v/veritas11/QmYG5y53VFjjHP2t5ZqkH8xoYSMyHwbA1pSHyX3fFt6gw7
When documentary videos are taken down and reputable people are sent to jail for speaking up then this signals , to me at least that this is a documentary worth watching
It is indead food for thought and any educated person using logic and reasoning will be able to come to their own concluson about what is going on
In my book it is a must watch especially when there is such a massive drive to conceal and bury her work on line and to discredit her to the level of a fruit loop when what she is saying is in my opinion and based on my medical laboratory background, totally plausible .
As a whistleblower myself I know the signs well. I was discredited, I have been to court for speaking the truth and even now there are those who try their damndest to have my posts removed from the internet.
Where is the freedom of expression and the freedom to impart information, if her information was not hitting the nail on the head , why the massive reaction ?
That is why I say see for yourself make up your own mind be informed from all sides.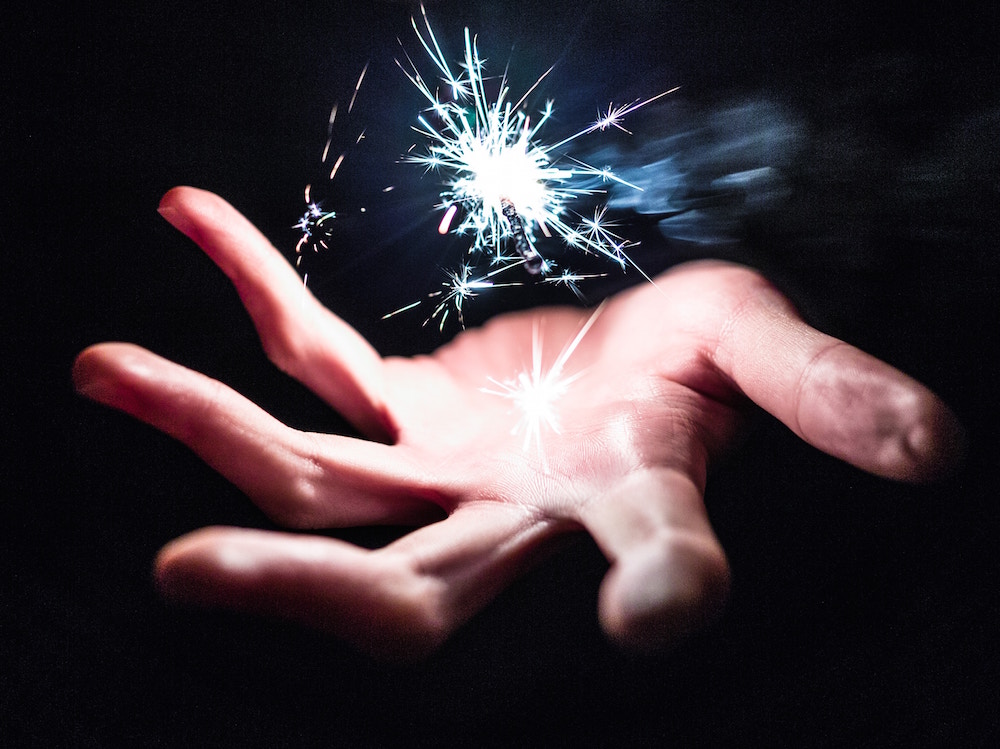 We all know that there is no such thing as magic . Magic in my definition is to do something seemingly impossible
We are told that our justice system is robust and that there is fairness in our courts but what few realise is that the civil jurisdiction has far less constraints on it than the criminal jurisdiction .
Section 27 of the bill of rights "Every person has the right to the observance of the principles of natural justice by any tribunal or other public authority which has the power to make a determination in respect of that person's rights, obligations, or interests protected or recognised by law."
But only those charged with offences have "the right to a fair and public hearing by an independent and impartial court" section 25
For many lawyers court action is war, and as you know all is fair in love and war .
I was once a police prosecutor and believed that they system we had was fair , perhaps that was because I was an honest cop and thought the same of my colleagues, but times change standards change and a wider perspective allows you to see the full picture .
when I found myself in the civil jurisdiction on a claim of defamation and passing off , I discovered that lawyers are simply able to make things up
This is the statement of claim ,I was not allowed to defend it and the corrupt Barrister Neil Wells who was behind this public fraud swore it as true
The statement of claim was allegedly drafted by a woman who was not a lawyer at the time , the charitable dollar was used to prosecute it and it was all signed off by a former crown prosecutor, with a reputable name who had obviously not looked at the allegations and the evidence to support it see details at this link more background
Clues to our legitimacy to hold and have our name is on the front page of the intituling the first plaintiffs
NEIL EDWARD WELLS of Huia, Auckland, Council Officer and
Lecturer, WYN HOADLEY of Castor Bay, Auckland, Barrister and
GRAEME JOHN COUTTS of Avondale, Auckland, Recruitment
Consultant as trustees of the ANIMAL WELFARE INSTITUTE OF
NEW ZEALAND, AN UNINCORPORATED CHARITABLE TRUST
the third defendant
ANIMAL WELFARE INSTITUTE OF NEW ZEALAND, AN
INCORPORATED CHARITABLE TRUST having its registered office at , Epsom, Auckland
Only through incorporation does a group of persons become a body corporate , Wells was aware of this he provided the law society with copies of minutes in 2011 these stated it clearly "Registration as Charitable Trust and tax exempt status with IRD..AWINZ has not been registered under the Charitable Trusts Act to date, this needs to be organised. IRD approvals required.
this contrasts with the application he submitted to the minister in 1999 and the letter which he wrote in march 2000 when he gave the minister the assurance that he could not send a copy of the trust deed as it had been sent off for registration .
There was never a trust deed produced that showed all three people as a trust and evidence was later to be found that the trust deed which they did produce was a total fake , the people named on this trust had never met and had never passed a resolution and the trust by its own terms expired in 2003 and since there was no meeting there was no re appointment of trustees
But why should all this stand in the way of obtaining a incorporated name through court action All done by way deceiving the court and attacking my reputation and character .
All this was achieved without evidence, simply as perjurious statement of claim and bull doze a head as if all the crap is true lawyers don't fact check those with the money can get anything past the post .
The major flaw in our legal system is that Judges believe lawyers .Like any good magic trick it all begins with distraction by planting ideas in your head until our courts start calling for evidence and for a lawyer to fact check the claims then there will be no justice
The court must not be a tool where by the corrupt can obtain what they want and neither should the court be complicit in this , when there are no safe guards and the court can re write history based on the verbal garbage a lawyer presents then there is something very wrong. Its not about winning at all costs its about upholding the rule of law and to facilitate the administration of justice in New Zealand something that many lawyers over look guess there are no $$$ in that so they help Goliath strip david of his pebbles and slingshot and say justice has been seen to have been done .. or any way lets pretend it has.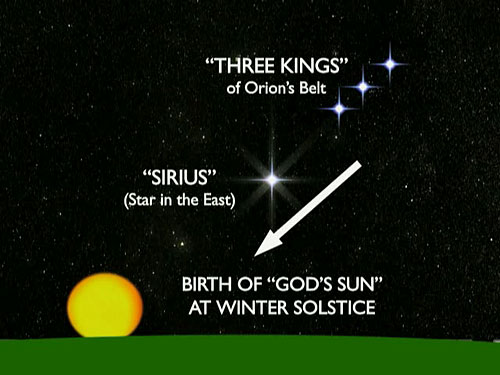 While we are in lock down and Easter is upon us it is time to reflect on the meaning of Easter .
I for one am moving my summer clothes and replacing them with my winter wardrobe, but our friends in the northern hemisphere are doing the opposite and that is where the true meaning of easter can be found .
Easter is marked by the Friday after first full moon after the winter equinox , the equinox was on the 22 March so easter can fall any time between that date and the full moon .
This year the full moon was on the 7th april making Friday the 10th Good Friday and Sunday 12th Easter Sunday .
So why is Christmas , the birth of Jesus, a fixed date and his resurrection a movable feast . Well it is because it actually has nothing to do with Jesus at all and it is in fact part of the marketing package that sold Christianity to the pagans .
There are fabulous articles for those who do not have minds which are limited by their beliefs and a good starting point is this , and this . The story behind easter eggs is here .
Last year I was in the Norway and visited the first christian church built in 900 ad , I discovered that Christianity was a tool which was used by men in power to keep their power and control over the people . Kings ruled because they had the support of the vatican hence every one in those early years were catholic and were called up on to have large families as this in time would mean more troops or cannon fodder to keep the kings in power.
While the term " image of god" would have us believe that man was created in the image of god, the reality is that god was created in the image of man and that was to put all the other preexisting gods out of business. But some survived thursday is still Thors day , friday Freyas and wednesday Odin ( wodin).
and so it was that eventually our legal system, originating from roman law is totally founded on christianity.
While our ancestors were deprived of education we have more information at our fingertips than ever before and we do not have to believe what we are told and our sunday sermon in church is not our only source of education.
Except for some cults and cultures, we are no longer being killed or thrown out for having our own beliefs or opinions . and very much whatever you believe in is true .
o that end I simply love this clip George Carlin – Swearing on the bible – YouTube so True and it totally reflects on the fact that swearing on a bible doesn't mean that the evidence is true but in New Zealand it is almost impossible to have some one prosecuted for perjury .
Our justice system relies on lawyers " not knowingly deceiving the court " you may find this address by her honour justice Winkelmann interesting
she states " There is also another aspect to the adversarial model which depends upon legal representation. It is the reliance that judges place upon counsel to never knowingly mislead the court in matters of fact or law. This duty of counsel enables the system to function efficiently and maintains its integrity. It frees the Judge from having to conduct his or her own inquiries to independently check the veracity of what they are told by counsel. For counsel this duty flows from the fact that counsel are officers of the court. It is also a manifestation of the obligation on all lawyers to uphold the rule of law, an obligation now given statutory recognition in the Lawyers and Conveyancers Act 2006. 23 "
The biggest problem we have in New Zealand is that lawyers are not held accountable to the lawyers and conveyancers act least of all the "truth" which they encourage the court to believe.
If lawyers can stand before the court and be believed while hard evidence is ignored , then we have an unsound legal system
If lawyers were engineers and had to front up to mother nature instead of judges they would find that their " constructions would collapse. as Mother nature only accepts integrity and anything without integrity is put to the test in a very physical and real way .
Getting back to the bible The Wise and Foolish Builders Matthew 7:24-27 New International Version (NIV) 24 "Therefore everyone who hears these words of mine and puts them into practice is like a wise man who built his house on the rock. 25 The rain came down, the streams rose, and the winds blew and beat against that house; yet it did not fall, because it had its foundation on the rock. 26 But everyone who hears these words of mine and does not put them into practice is like a foolish man who built his house on sand."
Is our legal system built on solid foundation or is it built on the sand ?
I am very much impressed with the accountability that we all have to stopping Covid and hope that the same will be implemented in our legal system to stop corruption which I believe is perpetrated by lawyers who lack integrity and will do anything to win .
Update an associated article worthy of a read https://www.kiwisfirst.com/new-zealands-plan-to-eliminate-covid-19-prompts-habeas-corpus-challenge/

Good afternoon Linda
Was a bit shocked to see your response to my open letter which advised David Neutze to take harassment action against me . In my experience lawyers who work unethically and recklessly cover their tracks with defamation action and harassment action . Those who make genuine mistakes seek to put things right, the obligation is after all to the rule of law .
I consider that suggesting harassment action is totally disgusting, especially by a mediator and a person involved in local government and the ombudsman's office. what you are suggesting is secrecy , limiting the freedom of speech and there by making the whole issue as transparent as old sump oil .
Currently we have a call for whistleblowers to dob in any one breaking the rules for the outbreak. I wonder if any one contemplating this action realises that lawyers will then make their lives a total misery from there on in by suing them for the next 14 years .
I am whistleblower. I found that Neil Wells Barrister was operating an approved organisation ( private law enforcement Body ) from the premises of Waitakere city council . He was using the council staff ( dog control ) to obtain income for himself and had rebranded the council dog control premises to look like the fictional organisation in whose name he was carrying this out.
To grasp the significance of this you may wish to read the decision of the Ontario supreme court , this is with regards to a legitimate legal person the ontario SPCA. As a direct result of this decision the Ontario SPCA gave up its law enforcement powers.
AWINZ took it one step further, it was formed through fraud and had no legal existence at all other than it being a trading name for Neil Wells who had obtained the powers by writing and advising on the legislation than making a fraudulent application
I now understand why my complaints to the ombudsman's office have not had traction and it appears that there have been a lot of people beavering away in the back ground " covering arse " for their fellow lawyers.
I was first sued for harassment when I did an investigation for a lawyer when he was not paid by a client, the company was on sold to a fictional director who then employed a fictional liquidator . see story here and news items here Charges over alleged fake liquidator and Boss invents accountant to escape $60k debt.
Peter Spring Lawyer for Terry Hay took me to court for harassment because I had been at the business address looking for the fictional Sanjay Patel , this did not suit Lynne PRYOR who had assisted Hay in the fraud .
Next was Evgeny Orlov who I had worked with when my marriage fell apart due to Brookfields unethical prosecution tactics . read the items here International fraud connection with Equity law and naked capitalism the story was entitledNew Zealand, Fresh From Its Service to Mexican Drug Lords, Helps Out the Russian Mafia and The curious case of Equity Law and Equity Trust International
Effectively I had stumbled on what was to be exposed as the Panama papers .
Harassment is a tool used by people who have something to hide . and it appears that Lawyers are believed in court and are not held accountable to the rule of law , their own society nurtures and protects them and is he disciplinary body.. this is a massive conflict of itnerst.
Then people like you have fingers in many pies , and I find that my complaints to the ombudsman's office are ignored and there must be a fabulous network of in house lawyers working for government departments ensuring that information is with held long enough to put those who you fear at a distinct disadvantage while you beat the up using the court system.
How can you possibly defend the use of council premises for private pecuniary gain . what part of the AWINZ matter don't you understand.
1.do you turn a blind eye to fictional organisations administering the law ,
2. condone people writing legislation for their own business plan
3. fraudulent applications to the crown
4. using intimidation to attempt to conceal fraud
5. when this fails using he court to pervert the cause of justice by having some ones defence of truth and honest opinion struck out and using a tame judges 92 page decision to re write history , while ensuring that vital evidence is withheld until vital time lines have passed.
Linda You have exposed your self , you may have had one sherry too many when you hit the send on the email and copied me in but it shows how the corrupt network of lawyers works and shows how you are all connected
a law degree does not make any one honest but lack of accountability to the rule of law opens the door to corruption in our legal secor, and in my opinion it is rotten to the core when lawyers have to resort to harassment action and defamation to conceal their dirty dealings .
This is an open letter to David Neutze, Partner of Brookfields Lawyers seeking him to admit his lack of due diligence and help put right the injustice which resulted. The question is has he been wilfully blind to these events or was he guided by a lawyer who was mentally ill

Hello David I doubt that you are aware that you had a devastating effect on my life when you allowed your name to be used for legal action without checking the facts .
I thought I would turn to you as a member of the Arbitrators & Mediators Institute of New Zealand as indicated by your profile on your law firms page but it appears that you are not shown on their membership .
Even so I have decided to seek some answers from you which with the passage of time have indicated ( to me at least) more than a minor amount of negligence on your part.
You may be wondering why I have popped up again after all these years, well the answer is simple there are former members of your law firm who are still giving me grief 14 years after the event , I am normally quite a patient person but enough is enough and I am asking all those involved to be accountable for their apparent lack of due diligence.
As a lawyer and former crown prosecutor you will understand your obligations to section 4 of the Lawyers and Conveyancers act specifically
4 Fundamental obligations of lawyers : Every lawyer who provides regulated services must, in the course of his or her practice, comply with the following fundamental obligations:(a)the obligation to uphold the rule of law and to facilitate the administration of justice in New Zealand:
I will be relying on various documents which can be summarised as follows 1. your response to the law society 2. your letter to the trustees of the trust which was legally incorporated 3.the statement of claim bearing your name
I certainly hope that you agree that the rule of law exists for the protection of every one and that lawyers who discover that they have had the wool pulled over their eyes by less honest lawyers and or mentally challenged lawyers have a duty to the the law to ensure that any miscarriage of justice is corrected .
I here by give you the opportunity to show your integrity by getting you to look at the following issues
In your response to the law society dated 12 April 2011, it appears that everything was done in consultation with you to such an extent that you were happy to put your name and signature to the proceedings you stated that "The statement of claim was prepared in consultation with me as the senior litigation partner of the firm and I was satisfied with its contents."
Most of your response relied on input of Nick Wright who had prosecuted the matter a resource management lawyer who was a committed patient in 2009 and left the firm taking the files with him and then returning the files to you to finish off the job with bankruptcy proceedings when he ceased being a lawyer
You relied on the court decision to prove the allegations in the statement of claim despite the fact that there was never any evidence in support of the claim and the strategy saw my defence of truth and honest opinion struck out . The only evidence given was that Neil Wells who has since been proved to be this corrupt barrister , swore the statement of claim as True, this is perjury in my book .
After you responded to the law society Wells wrote another letter to law society which set out the alleged background of the so called trust .
Despite the fact that we should not speak ill of the dead, I can only bluntly put it this way that Neil Wells was untrustworthy in addition to him ripping off his life time friend and charging her to find the money he had embezzled I will also show where he has been less than honest with you and the law society.
In 2001 the Animal Welfare institute of New Zealand (AWINZ)  was given coercive law enforcement powers under the animal welfare act   section 122 . The legislation was drafted and advised on By Neil Wells who had his own business plan for setting up in competition to the RNZSPCA .  The RNZSPCA is an incorporated society  but AWINZ did not exist in any manner or form
Wells posed as a trustee of a fictional trust when he made the application on 22 November 1999 and attached an unexecuted deed . He reassured the minister in March 2000 and said

Neither MAF nor the minister ever saw a trust deed  and none was on file before June 2006 when this copy was sent to me by Wells if you down load a copy and click on the properties you will note that the document was created by Neil Wells on 27 june 2006 a day after the threatening letter which you sent to us .. proving conclusively that you had never seen a trust deed before you signed the letter to the trustees of the legitimately registered trust
In the letter dated 26 June 2006 you state "We act for Animal Welfare Institute of New Zealand…. " how could you act for the animal welfare institute of new zealand it was not a legal person in its own right and the only legal entity by that name was the one which I was a trustee of , incorporated on 27 April 2006 . the whole purpose of the exercise was to force us to give up our incorporated name so that a massive public fraud could be concealed.
Proof that " your client " AWINZ did not exist as a legal person can be found in the minutes of 10 May 2006 when Neil Wells Wyn Hoadley and Graeme coutts met at the very first meeting of the alleged trust , not surprisingly the trust deed was missing and the minutes state " AWINZ has not been registered under the Charitable Trusts Act to date, this needs to be organised. " Its also strange that people who have allegedly been operating an approved organisation need to be told what one is six years after allegedly taking on the public responsibility .
As a commercial Litigant I hope that I don't have to explain to you what the effect of incorporation is , however if you are in any doubt please refer to section 13 of the charitable trust act
This also means that Wells Lied to the minister in the letter at this link , he also knew what his options were he had been told by the registrar of incorporated trusts

MAF was also aware that AWINZ had not been incorporated , this is because we drew attention to this with our successful registration proving that the approved organisation was nothing more than a fiction with real public powers . this is recorded in the audit report which Wells fought hard to conceal from me
The audit report records that " AWINZ has not been incorporated under the Charitable Trust Act 1957, as was originally expected" and
The trust deed , which was missing in March 2000 , was also missing in May 2006 the deed then reappears by magic and Maf are supplied with a different version to the one which I was supplied with . the MAF version has been tampered with to correct the errors made in haste.

Obvious errors are that section 20(a) does not exist in either copy of he deed ,Wells incorporated two other trusts in 1999 the ark angel trust and the national animal welfare trust and knew that you did not send originals , if there were two originals as later claimed by Wright, why not send another copy ?
and another big one was that the deed by its own terms expired three years after being signed, we know there were no meetings and so the following clause could not have been invoked

David you are more experienced than I am at this but what would you say to two conflicting original deeds one with signatures missing, a trust which had never met never passed a resolution and had never held assets . is this not a sham trust .. so why do me for defamation and destroy my life for making that statement ?
The statement of claim was in the name of Wells Hoadley and Coutts. If they came together without any formal deed documentation on 10 may 2006, with no evidence of any legal appointment of Hoadley( as required by section 4 charitable trust act ) and acknowledging that they were not incorporated .. how could they possibly allege that we, a legal entity with the name animal welfare institute of new zealand were passing ourselves off as three people who had not functioned at anything and had formed after us with no other intention but to use charitable funds to pursue us through court to fice us to give up the name
David a 5 year old will tell you that none of this makes sense . You went on to take an active roll in attempting to bankrupt me forcing me to sell the family home, guess that was not significant as you had destroyed my family and marriage any way with the serious miscarriage of justice which could have been prevented if you had done some simple due diligence.
So what are you going to do about it , it has not gone away for me there are still members of your staff pursuing me seeking to silence me because their conscience cannot cope with it ..
To me this very much fits into conspiring to defeat justice , but since your name is all over this I thought I would give you an opportunity to help resolve it .
Its been 14 years David this is over the top, if you were negligent in trusting those you perhaps should not have trusted then it could be a vry good time for you to say lets sort it and put it right, just like you did when you found out that my company had been put into liquidation on a false affidavit . Please help put the wrongs right I know that a man of integrity would do that . I am sick of being under attack being a whistleblower should not come at the price I have paid
I am sending this to your email and posting it to the members of brookfields for transparency reasons , I am sure you have nothing to hide and will realise the error that you have made .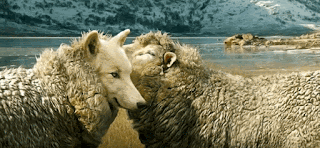 Christmas is always an interesting time of the year, it is the time that everyone goes off on their holidays and those who are wishing to do something less than transparent makes their move .
Traditionally the SPCAs throughout New Zealand were run by volunteers, they were incorporated societies consisting of locals who were concerned about the needs of animals in their region . These societies were united through the membership to the RNZSPCA which was the only organisation to have law enforcement powers , The reality is that the RNZSPCA is the only private law enforcement organisation .. do it corruptly it is a licence to print money
In recent years local SPCA'S were taken over and closed down, many great volunteers got a kick in the teeth and were left at the road side. The ambitions of those who had taken over the helm, was to corporatised this voluntary organisation , the wolves had taken over the hen house .
From an organisation which had millions tucked away in trusts and pleading poverty we now have a corporate structure which supports executives Ceos, in house lawyers, animal welfare inspectors and their supervisors and full time vets .
You do not set up such an organisation if there is no prospect of $$$$ , the voluntary system is not what these people are after they are promoting the inspectorate and the system they have for prosecution is pretty much fool proof .. like lambs to the slaughter.
A while ago I mentioned the SPCA aotearoa LTD which was set up by Gordon Trainer the former Ernst and Young partner and now Chair of the RNZSPCA . It appears that Andrea Midgen and Tony Lemmens became the directors of this company which is now owned by the RNZSPCA and filed its new constitution just a few short weeks ago , there is no longer a desire to prevent cruelty the desire is to give animals a better life .
The SPCA now employs its own vets and has its own legal team but things are not as transparent as one would want and there appears to be a massive conflict of interest
Action under the animal welfare act is commenced on the opinion of an inspector, who can seize and animal or animals . The animal is seen by a vet at some stage and later charges are laid and the person who being charged is prosecuted by one of a team of lawyers who volunteer their services to the spca .
The prosecution is passed on to the crown as a crown prosecution and the penalties are very serious . The odds of winning a animal welfare prosecution are very low part of the reason is that the evidence is trumped up and stacked against you and a private law enforcement authority has no interest in justice only in $$$. it is for this reason that the Ontario SPCA lost its powers ( see earlier posts )
lets look at some of the players
Brett Lahman was a board member of SAFE save animals from exploitation , he was also a Wellington SPCA animal welfare inspector and is now the in house lawyer for the RNZSPCA
Jess BEER according to her linked in profile has been a vet for the SPCA since 2016 her web site https://www.kiwivetbehaviour.net/ "I am affiliated with …………. Save Animals from Exploitation (SAFE)"( post has since been removed but here is a capture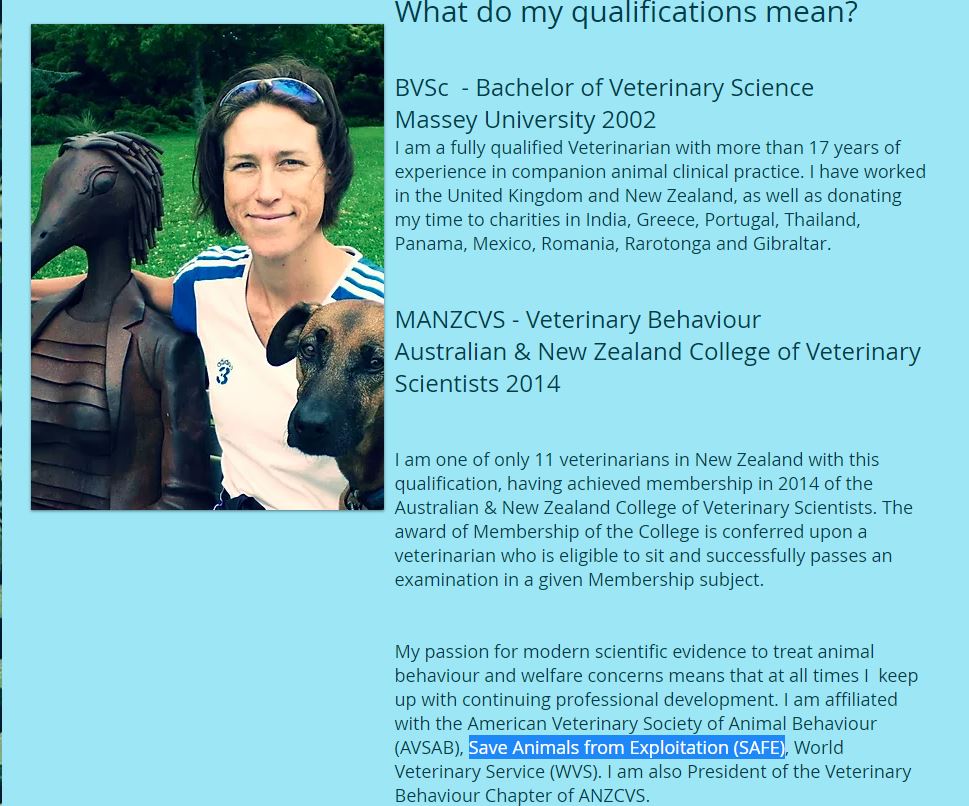 The New Zealand Animal Law Association Incorporated.. The New Zealand Animal Law Association is a coalition of lawyers, law students and law graduates working to improve the welfare and lives of animals through the legal system. Arnja Dale of the RNZSPCA is the honorary patron .
Saar Cohen-Ronen is the current president he is also a board member of SAFE and just to take it to a further degree of conflict this was his role until recently . https://www.adls.org.nz/cpd/cpd-events/2412/in-house-counsel-who-is-your-new-client-on-demand

Although he is no longer in this position he is currently still employed by the government and members of the The New Zealand Animal Law Association Incorporated are currently crown prosecutors e.g Natalie Walker
Natalie Walker is the daughter in Law of former chief justice Sian Elias and Hugh Fletcher . the Fletcher in the law firm , for which she holds the crown warrant , is her husband, their son Ned is another partner of the law firm for which Natalie now holds the crown warrant . http://www.kfw.co.nz/our-people
Natalie was one of the lawyers to go on Anita Killeen's pro-bono panel of prosecutors "14 of NZ's finest litigators join the fight against animal cruelty"
What we find so intriguing about this is that the lawyer takes on the work Pro bono and then being a crown prosecutor there is an illusion to the court that the prosecution is being taken by the crown. where as it is simply a pro bono exercise and the prosecution may or may not have gone through the proper channels for prosecution .
Another member of the The New Zealand Animal Law Association Incorporated is Justine Dearsley who is now auckland council in house lawyer but was according to her linked in profile Principal Advisor at Ministry of Justice – New Zealand since 2016 these are her submissions to the animal welfare bill
Gretel Fairbrother another lawyer states on her web site" Gretel has also been involved with the SPCA, SAFE, Animal Rights Legal Advocacy Network, The New Zealand Animal Law Association and Oil Free Wellington". others are not so open about it
There is a very clear connection between the animal law association members, safe and SPCA is a tight one and any one requiring to defend themselves against malicious SPCA charges is up against a legal system which makes the assumption that the SPCA acts lawfully and legally
We are not alone suggested further reading https://www.theaustralian.com.au/commentary/activists-hijack-worthy-groups-like-the-ama-rspca/news-story/aa1e71c8807393ba757a11cf98fae767
There appears to be a lot of fuss about a comparatively minor matter of the pay out for a sexual abuse while a large and very serious matter has been totally ignored by both parties for some 13 years .
Jacinda is aware of this matter as I spoke in her presence and that of
Julie Anne Genter at a pre election function two elections ago.
I have written to the government copious times and have been fobbed off , I can only come to the conclusion that you are totally ignoring this matter so as to condone corruption .
In the early 1990s Neil Wells, a barrister who has now been proved to be corrupt , volunteered his services to a Labour Minister to write the animal welfare bill , his volunteering transpired to be to facilitate his own business plan .
He never declared his gross conflict of interest and became " independent advisor to the select committee" and made an application for a fictional organisation to receive coercive Law enforcement powers under the new legislation which resulted from the process in which this corrupt barrister was an integral part of .
It has been 13 years since I raised the concern and although AWINZ ceased being a law enforcement a law enforcement authority in 2010 , I have suffered on going repercussions which are massive compared to one unwanted sexual encounter .
The simple evidence which proves my veracity is in the fact that we successfully incorporated the name Animal welfare institute of New Zealand there by proving that no other organisation by that name legally existed .
Had MAF checked the existence of AWINZ in 1999 they would not have accepted the application or Wells Word for anything, not only did he make a false application he continually lied about it then used the court to conceal his criminal behaviour.
In January this year a decision came out of the Ontario Supreme court this decision resulted in the Ontario SPCA giving up its law enforcement powers It was held by the court that a private law enforcement authority did not and could not have proper accountability to the public
If this is the case for a legally incorporated organisation then how could a fiction organisation have any possible accountability when there is no evidence of it existing and as it transpired there was never any one else involved in running it other than Mr Wells .
The significance of private law enforcement becomes significant through Well"s own words in the submission to the the select committee in 2013 he states

I have linked my affidavit which sets out the background in full starting at point 14
Why has this issue not been important , why has it been condoned and fobbed off ?
When you have finished with the side show on minor matters could you please take some time to have this investigated as there are massive implications as the the lawfulness, transparency and lack of accountability of the remaining Private law enforcement authority the RNZSPCA , especially in view of the Ontario decision .
There is great significant that Ontario had the same powers as our RNZSPCA , There is a very close connection with Ontario through the chairman & CEO of the canadian humane society who lives in Ontario and which the Ontario SPCA was part of . The ontario SPCA had these powers from 1990 and it appears that this was inspiration for Wells to create the legislation which we now have .
Please see hyperlinks for the full evidence
Here we are on Easter Sunday , celebrating a pagan festival which is simply not relevant to us here in the southern Hemisphere . This clip is very interesting and puts things into a perspective. this is also why Easter always shifts it is always the first full moon after the equinox
So much of what we have been told becomes a different reality when put into perspective , never before have people been able to share information like they do now. This is why Bloggers are deemed dangerous they open peoples minds and make them question
Enjoy and remember always put things into perspective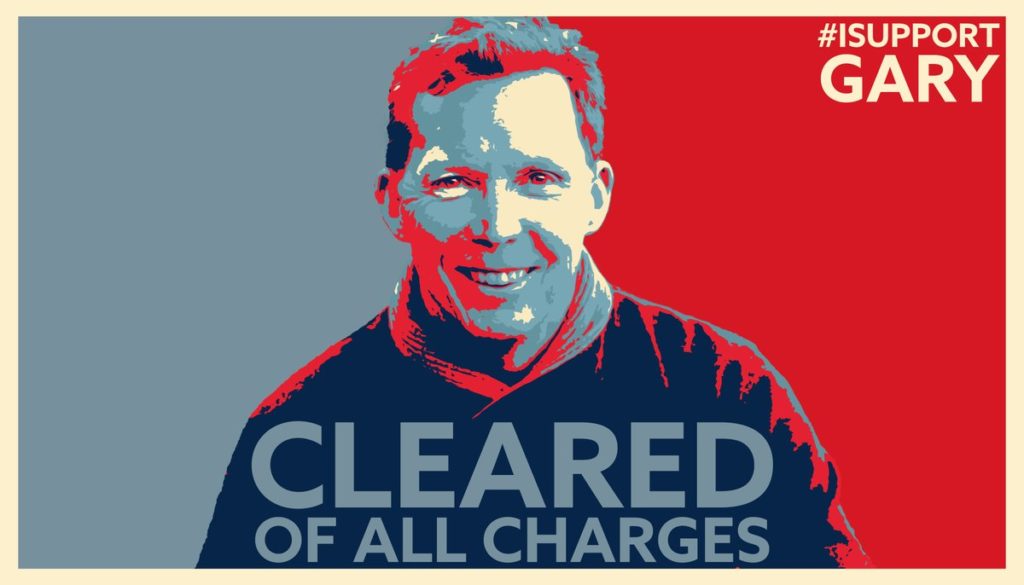 This week I was sent a link to a video which was a real eye opener on many levels and it proves that the old world ways are slowly succumbing to the new era due to the access to information and the ability to communicate with others over the internet.
The link to the video is here it is significant on both the legal and medical fronts and it is extremely thought provoking. The questions the video raises are massive. Here was a doctor who tried to do the best for his patients and was dealt to very severely because he advocated a low carbohydrate diet.
His wife Belinda took on some research as to what was behind it and what she found surprised me and will no doubt surprise you .
Here in New Zealand Sanitarium has a massive hold on the market. as a child I remember coming home from school and eating a whole bowl of weet-bix , I attribute this to my life long battle with weight and now at a ripe old age I have discovered the truth about this product and it has nothing to do with health and every thing to do with Religion.
Sanitarium the trading name of the "
NEW ZEALAND HEALTH ASSOCIATION LIMITED " gets its name from " sanitorium" and in this particular instance ( according to wikipedia )Battle Creek Sanitarium  the emphasis there was on a low fat,low protein
with an emphasis on whole grains, fiber-rich foods, and most importantly, nuts.  and was founded on Genesis 1:29 rather than any scientific or properly researched data
According to its own web site "Sanitarium Health & Wellbeing Company was established by the Seventh-day Adventist Church in New Zealand in 1898 to promote and produce plant-based health foods. This is based on the Church's belief that plant-based diets are designated by God, our Creator, for the health of the human race.1 Worldwide, the Church operates health food industries and health-care services based on this philosophy."
Sanitarium's stated mission is to "share with our community health and hope for a better life". As such the Seventh-day Adventist Church and Sanitarium continue to share an explicit common reason and purpose of existence.
Sanitarium is often invited by government and the food industry for advice in developing food and industry policy and consumer education.
So what happened in Australia why was such harsh action taken against a doctor who had his patients welfare in mind . It really does bring about questions of who influences what why did he get a " government-imposed lifetime ban on discussing nutrition "
The reality is that Gary's story , which was resolved just late last year with an apology and the lifting of the ban , reflects on who influences government , the health sector and the legal sector .
Once again it just proves that those with a conflict of interest should not have any input .The NEW ZEALAND HEALTH ASSOCIATION LIMITED is a registered charity its funds go overseas according to this news item
some 84 million dollars of tax free New Zealand revenue found its way into the combined group 1 church coffers in 2012
Its all rather fascinating and thought provoking … Further reading
Bullying, mobbing and victimization": Gary Fettke says "enough is enough"
A doctor can't give nutrition advice to his patients? The absurd case of Dr. Gary Fettke
"You can't handle the truth" – Dr. Gary Fettke censored for recommending low carb