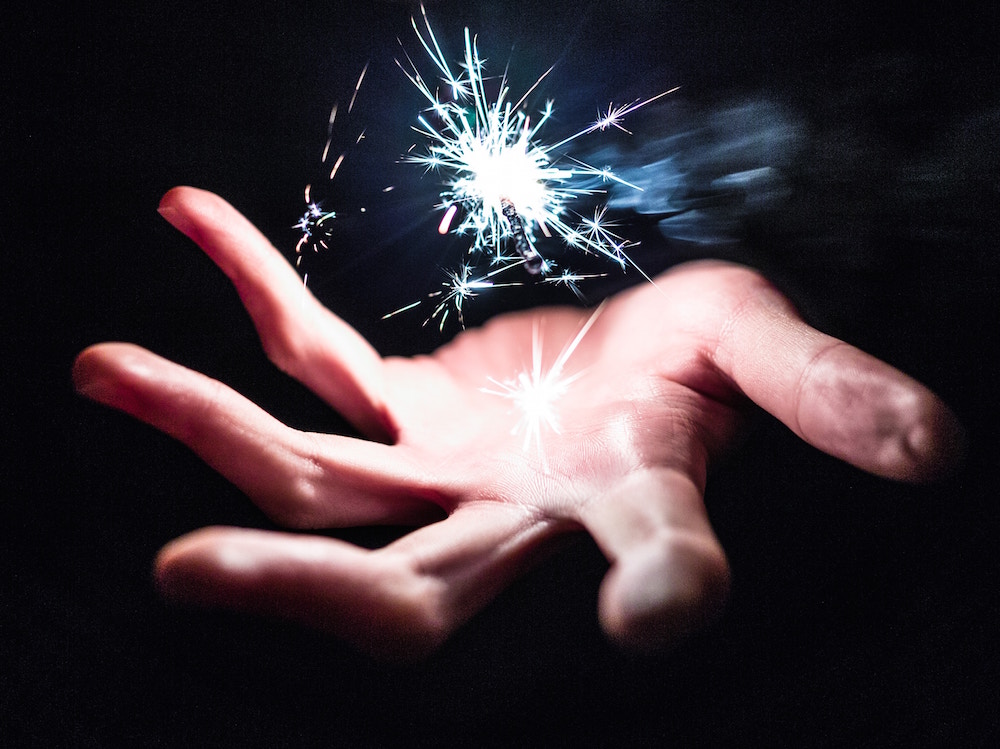 We all know that there is no such thing as magic . Magic in my definition is to do something seemingly impossible
We are told that our justice system is robust and that there is fairness in our courts but what few realise is that the civil jurisdiction has far less constraints on it than the criminal jurisdiction .
Section 27 of the bill of rights "Every person has the right to the observance of the principles of natural justice by any tribunal or other public authority which has the power to make a determination in respect of that person's rights, obligations, or interests protected or recognised by law."
But only those charged with offences have "the right to a fair and public hearing by an independent and impartial court" section 25
For many lawyers court action is war, and as you know all is fair in love and war .
I was once a police prosecutor and believed that they system we had was fair , perhaps that was because I was an honest cop and thought the same of my colleagues, but times change standards change and a wider perspective allows you to see the full picture .
when I found myself in the civil jurisdiction on a claim of defamation and passing off , I discovered that lawyers are simply able to make things up
This is the statement of claim ,I was not allowed to defend it and the corrupt Barrister Neil Wells who was behind this public fraud swore it as true
The statement of claim was originally drafted by a law clerk , the charitable dollar was used to prosecute it and it was all signed off by a former crown prosecutor, with a reputable name who had obviously not looked at the allegations and the evidence to support it see details at this link more background
Clues to our legitimacy to hold and have our name is on the front page of the intituling the first plaintiffs
NEIL EDWARD WELLS of Huia, Auckland, Council Officer and
Lecturer, WYN HOADLEY of Castor Bay, Auckland, Barrister and
GRAEME JOHN COUTTS of Avondale, Auckland, Recruitment
Consultant as trustees of the ANIMAL WELFARE INSTITUTE OF
NEW ZEALAND, AN UNINCORPORATED CHARITABLE TRUST
the third defendant
ANIMAL WELFARE INSTITUTE OF NEW ZEALAND, AN
INCORPORATED CHARITABLE TRUST having its registered office at , Epsom, Auckland
Only through incorporation does a group of persons become a body corporate , Wells was aware of this he provided the law society with copies of minutes in 2011 these stated it clearly "Registration as Charitable Trust and tax exempt status with IRD..AWINZ has not been registered under the Charitable Trusts Act to date, this needs to be organised. IRD approvals required.
this contrasts with the application he submitted to the minister in 1999 and the letter which he wrote in march 2000 when he gave the minister the assurance that he could not send a copy of the trust deed as it had been sent off for registration .
There was never a trust deed produced that showed all three people as a trust and evidence was later to be found that the trust deed which they did produce was a total fake , the people named on this trust had never met and had never passed a resolution and the trust by its own terms expired in 2003 and since there was no meeting there was no re appointment of trustees
But why should all this stand in the way of obtaining a incorporated name through court action All done by way deceiving the court and attacking my reputation and character .
All this was achieved without evidence, simply as perjurious statement of claim and bull doze a head as if all the crap is true lawyers don't fact check those with the money can get anything past the post .
The major flaw in our legal system is that Judges believe lawyers .Like any good magic trick it all begins with distraction by planting ideas in your head until our courts start calling for evidence and for a lawyer to fact check the claims then there will be no justice
The court must not be a tool where by the corrupt can obtain what they want and neither should the court be complicit in this , when there are no safe guards and the court can re write history based on the verbal garbage a lawyer presents then there is something very wrong. Its not about winning at all costs its about upholding the rule of law and to facilitate the administration of justice in New Zealand something that many lawyers over look guess there are no $$$ in that so they help Goliath strip david of his pebbles and slingshot and say justice has been seen to have been done .. or any way lets pretend it has.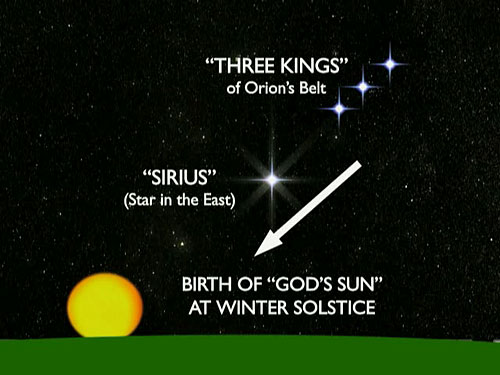 While we are in lock down and Easter is upon us it is time to reflect on the meaning of Easter .
I for one am moving my summer clothes and replacing them with my winter wardrobe, but our friends in the northern hemisphere are doing the opposite and that is where the true meaning of easter can be found .
Easter is marked by the Friday after first full moon after the winter equinox , the equinox was on the 22 March so easter can fall any time between that date and the full moon .
This year the full moon was on the 7th april making Friday the 10th Good Friday and Sunday 12th Easter Sunday .
So why is Christmas , the birth of Jesus, a fixed date and his resurrection a movable feast . Well it is because it actually has nothing to do with Jesus at all and it is in fact part of the marketing package that sold Christianity to the pagans .
There are fabulous articles for those who do not have minds which are limited by their beliefs and a good starting point is this , and this . The story behind easter eggs is here .
Last year I was in the Norway and visited the first christian church built in 900 ad , I discovered that Christianity was a tool which was used by men in power to keep their power and control over the people . Kings ruled because they had the support of the vatican hence every one in those early years were catholic and were called up on to have large families as this in time would mean more troops or cannon fodder to keep the kings in power.
While the term " image of god" would have us believe that man was created in the image of god, the reality is that god was created in the image of man and that was to put all the other preexisting gods out of business. But some survived thursday is still Thors day , friday Freyas and wednesday Odin ( wodin).
and so it was that eventually our legal system, originating from roman law is totally founded on christianity.
While our ancestors were deprived of education we have more information at our fingertips than ever before and we do not have to believe what we are told and our sunday sermon in church is not our only source of education.
Except for some cults and cultures, we are no longer being killed or thrown out for having our own beliefs or opinions . and very much whatever you believe in is true .
o that end I simply love this clip George Carlin – Swearing on the bible – YouTube so True and it totally reflects on the fact that swearing on a bible doesn't mean that the evidence is true but in New Zealand it is almost impossible to have some one prosecuted for perjury .
Our justice system relies on lawyers " not knowingly deceiving the court " you may find this address by her honour justice Winkelmann interesting
she states " There is also another aspect to the adversarial model which depends upon legal representation. It is the reliance that judges place upon counsel to never knowingly mislead the court in matters of fact or law. This duty of counsel enables the system to function efficiently and maintains its integrity. It frees the Judge from having to conduct his or her own inquiries to independently check the veracity of what they are told by counsel. For counsel this duty flows from the fact that counsel are officers of the court. It is also a manifestation of the obligation on all lawyers to uphold the rule of law, an obligation now given statutory recognition in the Lawyers and Conveyancers Act 2006. 23 "
The biggest problem we have in New Zealand is that lawyers are not held accountable to the lawyers and conveyancers act least of all the "truth" which they encourage the court to believe.
If lawyers can stand before the court and be believed while hard evidence is ignored , then we have an unsound legal system
If lawyers were engineers and had to front up to mother nature instead of judges they would find that their " constructions would collapse. as Mother nature only accepts integrity and anything without integrity is put to the test in a very physical and real way .
Getting back to the bible The Wise and Foolish Builders Matthew 7:24-27 New International Version (NIV) 24 "Therefore everyone who hears these words of mine and puts them into practice is like a wise man who built his house on the rock. 25 The rain came down, the streams rose, and the winds blew and beat against that house; yet it did not fall, because it had its foundation on the rock. 26 But everyone who hears these words of mine and does not put them into practice is like a foolish man who built his house on sand."
Is our legal system built on solid foundation or is it built on the sand ?
I am very much impressed with the accountability that we all have to stopping Covid and hope that the same will be implemented in our legal system to stop corruption which I believe is perpetrated by lawyers who lack integrity and will do anything to win .
Update an associated article worthy of a read https://www.kiwisfirst.com/new-zealands-plan-to-eliminate-covid-19-prompts-habeas-corpus-challenge/