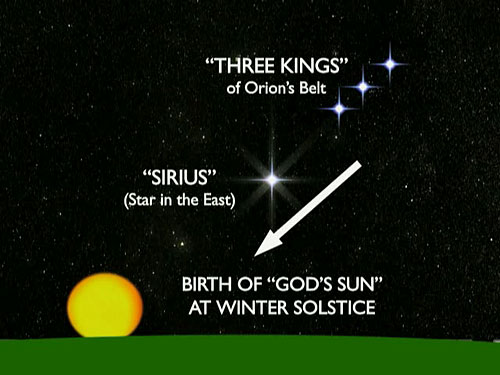 While we are in lock down and Easter is upon us it is time to reflect on the meaning of Easter .
I for one am moving my summer clothes and replacing them with my winter wardrobe, but our friends in the northern hemisphere are doing the opposite and that is where the true meaning of easter can be found .
Easter is marked by the Friday after first full moon after the winter equinox , the equinox was on the 22 March so easter can fall any time between that date and the full moon .
This year the full moon was on the 7th april making Friday the 10th Good Friday and Sunday 12th Easter Sunday .
So why is Christmas , the birth of Jesus, a fixed date and his resurrection a movable feast . Well it is because it actually has nothing to do with Jesus at all and it is in fact part of the marketing package that sold Christianity to the pagans .
There are fabulous articles for those who do not have minds which are limited by their beliefs and a good starting point is this , and this . The story behind easter eggs is here .
Last year I was in the Norway and visited the first christian church built in 900 ad , I discovered that Christianity was a tool which was used by men in power to keep their power and control over the people . Kings ruled because they had the support of the vatican hence every one in those early years were catholic and were called up on to have large families as this in time would mean more troops or cannon fodder to keep the kings in power.
While the term " image of god" would have us believe that man was created in the image of god, the reality is that god was created in the image of man and that was to put all the other preexisting gods out of business. But some survived thursday is still Thors day , friday Freyas and wednesday Odin ( wodin).
and so it was that eventually our legal system, originating from roman law is totally founded on christianity.
While our ancestors were deprived of education we have more information at our fingertips than ever before and we do not have to believe what we are told and our sunday sermon in church is not our only source of education.
Except for some cults and cultures, we are no longer being killed or thrown out for having our own beliefs or opinions . and very much whatever you believe in is true .
o that end I simply love this clip George Carlin – Swearing on the bible – YouTube so True and it totally reflects on the fact that swearing on a bible doesn't mean that the evidence is true but in New Zealand it is almost impossible to have some one prosecuted for perjury .
Our justice system relies on lawyers " not knowingly deceiving the court " you may find this address by her honour justice Winkelmann interesting
she states " There is also another aspect to the adversarial model which depends upon legal representation. It is the reliance that judges place upon counsel to never knowingly mislead the court in matters of fact or law. This duty of counsel enables the system to function efficiently and maintains its integrity. It frees the Judge from having to conduct his or her own inquiries to independently check the veracity of what they are told by counsel. For counsel this duty flows from the fact that counsel are officers of the court. It is also a manifestation of the obligation on all lawyers to uphold the rule of law, an obligation now given statutory recognition in the Lawyers and Conveyancers Act 2006. 23 "
The biggest problem we have in New Zealand is that lawyers are not held accountable to the lawyers and conveyancers act least of all the "truth" which they encourage the court to believe.
If lawyers can stand before the court and be believed while hard evidence is ignored , then we have an unsound legal system
If lawyers were engineers and had to front up to mother nature instead of judges they would find that their " constructions would collapse. as Mother nature only accepts integrity and anything without integrity is put to the test in a very physical and real way .
Getting back to the bible The Wise and Foolish Builders Matthew 7:24-27 New International Version (NIV) 24 "Therefore everyone who hears these words of mine and puts them into practice is like a wise man who built his house on the rock. 25 The rain came down, the streams rose, and the winds blew and beat against that house; yet it did not fall, because it had its foundation on the rock. 26 But everyone who hears these words of mine and does not put them into practice is like a foolish man who built his house on sand."
Is our legal system built on solid foundation or is it built on the sand ?
I am very much impressed with the accountability that we all have to stopping Covid and hope that the same will be implemented in our legal system to stop corruption which I believe is perpetrated by lawyers who lack integrity and will do anything to win .
Update an associated article worthy of a read https://www.kiwisfirst.com/new-zealands-plan-to-eliminate-covid-19-prompts-habeas-corpus-challenge/