BULLYING AUCKLAND COUNCIL

October 24, 2014 |

Author
transparencynz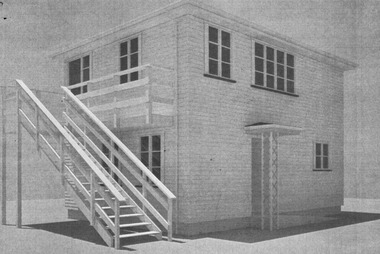 On the one hand we have a sculpture of a hou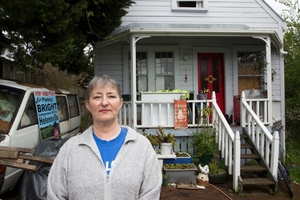 se   now scaled down to cost  a mere $1.5 million, a mere ornament which the council intends to  buy
On the  Other  hand we have a real house , a home  to at least three people  and two cats  worth less than  $700,000.Which the council is going to forcibly sell .
Then there is a rates bill  of  some 13,000 which was not paid  out of protest  to a very  one sided contract where by  Council was not keeping up their end of  the agreement where by they  were to engage in  open transparent and democratically accountable governance.
While the council  are prepared to pay over the top  for  one they are willing to sell the other because  a pittance is owed. Ironically this is exactly why  Penny    withheld her rates.
Penny Bright   withheld her rates  until the books were opened  just as Auckland transport has managed to do  see here
So the  $13,000  in arrears  rates  have attracted over $20,000 in penalties.  this prompted us to have a closer look at  what is going on with our rates  and it appears that Auckland rate payers are held accountable to  rate penalties in a very strict manner , pay a day late on any instalment  and you pay  10% more ,On the other hand  Auckland council  is manipulating the law and   in  other instances  being totally non compliant.
In going through the  law and the  detail we have discovered a number of things   which are worthy of  question , especially when  the houses which we  once bought  for   tens of thousands are now worth hundreds of thousands  and wages have remained static.
Let   us you  through it , this is the way we see it .
The applicable legislation  is  the Local Government (Rating) Act 2002 and  the ability to  include  penalties comes from  a two step process  by council .
There needs to be a decision by council , this may  be delegated but has to me made before the rates are set
The decision made must comply with the law  and

Must not exceed 10% of the amount of unpaid rates on the date when the penalty is added

may be of the types of penalties as  set out in  section  58  being

a) a penalty on rates assessed in the financial year for which the resolution is made and that are unpaid after the due date for payment (or after a later date if so specified):

(b) a further penalty on rates assessed in any financial year and that are unpaid on whichever day is the later of—

(i) the first day of the financial year for which the resolution is made; or

(ii) 5 working days after the date on which the resolution is made:

(c) a further penalty on rates to which a penalty has been added under paragraph (b), if the rates are unpaid 6 months after that penalty was added.
The way  that we interpret this   is that these options are available and are the only legal options available  IF it is  contained in the decision by council.
We went in search of the  decision which  Auckland council had made and found it in the  2014-15  annual Plan Volume 1 – Our Plan for 2014/2015  for ease we have isolated the pages concerned they are found here rates related policies
Penalties on rates not paid by the due date
The council will apply a penalty of 10 per cent of the amount of rates assessed under each instalment in the 2014/2015 financial year that are unpaid after the due date of each instalment. Any penalty will be applied to unpaid rates on the day following the due date of the instalment.

A further 10 per cent penalty calculated on former years' rate arrears will be added on the first business day of the new financial year (or five days after the rates resolution is adopted, whichever is the later) and then again six months later.
Spot the difference ?
Auckland council  imposes penalties  on each installment where as the act  applies it to the rates assessed in  the  financial year and does not  speak of penalties for parts of rates  .
The rates are set for a financial year in this case being  1 July 2014  to 30 June 2015   in the rate assessment which we have before us is for  $4510.81.
There is an  ability to  pay it  by instalment  ,  or pay the lump sum which gives  a  saving of a whole 1.1% . $4461.18. a saving of a whopping $46.63
Relevant here is Section 24 Due date or dates for payment,  in the interpretation section due date, is defined as : in relation to a rate or part of a rate, means the last day for payment of the rate, or part of the rate, that is set out in the rates assessment
The question has to be   : can " a penalty on rates assessed in the financial year for which the resolution is made and that are unpaid after the due date for payment" be interpreted to mean a part rate ?
The assessment  notice reads  total rates payable  2014/2015 is $4510.81  to us this means that  by 30 June 2015, $4510.81 needs to  have been paid  being the financial year as   determined by  45 (1) (j).  and most importantly  45 (1) (k)  which states "the total amount of rates payable on the rating unit for the financial year"
while Auckland council asks for  the  payments to be made by four equal installments , the overall obligation is to clear the rates due  in that financial year .
The regime  should be more in line   with retail  being
 the price which is due  on the due date  .. in this case  $4510.81 by 30 June 2015
the  discounted price if paid  in its entirety early, this is usually heavily discounted
The price if paid by installments which should be equal to  or  as an incentive less than the  demanded price
At all times the  right to pay the full  rates demand   by the  30th June  in one payment should  remain an option  as that  way you are  payign your entire rates in the year that it is due.
If you were to  pay it in a lump sum  under the  Auckland council regime , and still be complying with legislation you would  incur  penalties  of $338.10 ( being as stated on the notice  $122.70 per installment ). Compare the  extra  penalties  for being complaint with the law  to  the savings  for paying  early  one gives you a penalty of $33.10 the other a saving of just $46.63 a difference  of   $291.47, so why   is the money in Auckland councils pocket worth more than in yur pocket.. should it not be at least equal ?
more in part 2  the juiciest is yet to come.
Posted in
BULLYING AUCKLAND COUNCIL
,
corruption
,
Super city
|
No Comments »

April 25, 2013 |

Author
transparencynz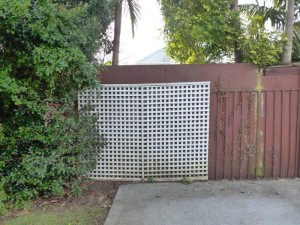 Has any one else noticed  that Auckland council just makes up the law?
Auckland city and now Auckland council are of the belief that they can inspect swimming pools when ever they like and   charge for it.
The law with regards to swimming pools and fences   is  found here
the obligation  for the council comes from  section 10
10 Obligation of territorial authorities
Every territorial authority shall take all reasonable steps to ensure that this Act is complied with within its district.
You won't  find any section which states   that  they will come round every three years, Basically section 11 provides for the fact that   if the council reasonably believes that the pool  no longer complies then they have a right to  an  inspection.
OPEN LETTER TO AUCKLAND COUNCIL HARASSMENT BY COUNCIL CONTINUES.
I have never refused to allow an inspection   on the grounds that   the pool no  longer complies.
I have had pool inspectors turn up at my house unannounced , when I ask them  why my pool does not  comply they cannot tell me, all they say is that it is due for inspection.  THERE IS NO SUCH PROVISION IN STATUTE AND I WILL NOT ALLOW COUNCIL TO  MAKE UP THE LAW.
They pull out  a warrant card and tell me that they have a warrant.. well sorry wrong kind of warrant  the only  warrant which applies  for a forced   entry to inspect is one issued through the court. If you cant tell me  why you want to inspet  the  pool  what are you going to tell the court ?
A record of my correspondence with council can be seen here
I cannot recall ever receiving a response on these issues  and thought  it had dies a natural death until I  received a letter from debt collectors for  $250  for  Auckland council .
When I took time to find out what it was for  it transpired  to be for the pool inspections which I was  never  aware of.
I have  very publicly   displayed the issue here
Mr  Jan Bernard 19 april from Jan Bernard claims that the notice that was  sent to me on the 6th June  was not responded to  .. well I am not sure what I did in this email but I  was as sure as eggs   responding..   via his boss. Council abuse of powers and lack of accountabi. 8 june, perhaps there is an issue of communication within council    or perhaps my emails were blocked again.
When the officer came on the 20 th June  he  actually came faster  than the post,  council could have saved  some postage   by  getting him to hand deliver the document he relied upon for entry… I never got it till later  that day. .. again I corresponded with council
correspondence to council 20 june
harassment by council 20 june pm
So they inspected the pool  area from the outside, two days later .. why could the officer not have done that on the 20th?   when they came back  despite my further  correspondence and ignoring it  they found my neighbors offending trellis  , I was totally unaware of this  until they came to re inspect  on the 20 th July –  why couldn't  they have dropped the notice in my letter box  they walked right by it.
So the  first time I hear about  any of this is on the  22nd July , What was also incredible  was that   they  managed to time this so well with the liquidation of my company which was being  carried out  by their  former employee through false affidavits
This was the very first occasion I was aware of this inspection , I  immediately took the issue up with the neighbours and they removed the trellis. And was it also  coincidental that the  pool inspector   wore a Waitakere  uniform.? Waitakere is where the corruption I  uncovered occured…  am I being  got  at  I  am a whistle-blower  and council is beating me up  nothing short of bully boy tactics. I honestly wonder is Wendy Brandon  is coordinating this Where is she on  giving legal advice to council.. No legal process has been followed AT ALL !
I thought that that was the end of it,  I never saw  an invoice    until I get   a debt recovery letter.
I think that if the council can  go to these lengths with me  then they can also look at dealing with my LGOIMA requests which have been unanswered  and the   7 years I have lost   because I stumbled on corruption. CORRUPTION WHICH THE COUNCIL I S ACTIVELY CONCEALING FROM THE  PUBLIC.. THE REASON OUR RATES ARE SO HIGH!.
Council certainly is not acting in a  adult manner.
I have had my emails blocked, I have been harassed  all because  I  Identified corruption in council and council prefers to keep this under wrap.
I again make this a LGOIMA request    and ask that council deals with the  LGOIMA requests in my    emails  as listed above 1-6. and an explanation as to  why  an invoice was never sent and why this matter went straight to debt recovery without  advising me that there was even an invoice.
We also request  and explanation as to your rights to release personal information from council records to  the debt recovery company.
I AM SENDING THIS TO  ALL MEDIA  ,  ALL COUNCILLORS, THE MAYOR CEO  OMBUDSMEN .
THIS BULLYING MUST STOP
Posted in
BULLYING AUCKLAND COUNCIL
|
No Comments »