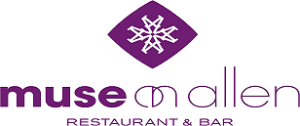 Open letter to the registrar of companies
On 1 December 2015 the  NZ Government ratified the UN Convention against corruption 
We have  written to you and your minister in the past and published several  articles with regards to the Muse on Allen  and the so called Owner Samuel North  who  according to the latest accounts we have    does not hold any equity in the company yet claims to be the 100% share holder.
We have identified the fact that  Josef's shares  were transferred  to Samuel North  without  consent and without any corresponding change in equity  . It has also been acknowledged in court that the  required documentation was not completed.  For good measure  the shares of the majority share holder were taken in two steps  and then  even after it was alleged in court that this was  done in error Jozsef was sued as a 62.4% share holder  when  he is denied all  share holder rights.
We compiled a list of offences which have occurred, there were about 30 of these Offences  but the registrar of companies  appears to condone these  offences  by failing to act.
We wish to draw your attention to article 22 of the United nations convention against corruption  a treaty to which we are now a full signatory
 Article 22.

Embezzlement of property in the private sector

Each State Party shall consider adopting such legislative and other measures as may be necessary to establish as a criminal offence, when committed intentionally in the course of economic, financial or commercial activities, embezzlement by a person who directs or works, in any capacity, in a private sector entity of any property, private funds or securities or any other thing of value entrusted to him or her by virtue of his or her position.
Malcolm North  in an email  stated "we are not going to get locked up for stealing shares"
There can be no doubt  about the embezzlement of shares  by Samuel North  and  since share transfer  is done  under the supervision of the directors  both Samuel's parents Debbie North and  Malcolm North appear to be complicit . They and Samuel   admitted to having  reduced Josef's shares in Error and now it appears that  asking for errors to be corrected by their lawyer  is  more of an offence than the actual act of misappropriation.
The second least ( perceived ) corrupt country  appears to  be out of wack with  reality .
Now that we have signed the  convention   will the  registrar of companies please act to  correct this criminal  actand prevent the asset stripping   of the  equity which Jozsef has invested into the company and from which Samuel North has profited.
In the mean time  Samuel North has become the only director with  Janine Corke  resigning  on 23 November  and Malcolm North resigning  6 December
Samuel north   has now set up a new company Catering limited on 3 December ,this was right after  we had  Trade me take down the   posting for the sale of the chattels. see the   trade me ad here Chattels, lease, fitout for sale _ Trade Me
this is what Samuel  wrote in reply
Samuel North <samuel@muserestaurant.co.nz

Hello Rosie

I have been passed on your questions about the premises.

So the business is not for sale, it has been very successful and I am relocating it to a bigger venue.

The lease has around 5 years remaining with a further 6 years right of renewal ( I have asked the landlord for a copy and should have it within the next couple of days)

I recently fitted out the restaurant (not kitchen) so all chattels in the front are all brand new, kitchen equipment has been well maintained and ranges from 3 years to 6 years old.

Attached is a  chattels list

We turned over 800k the last financial year, the street is very busy during the night, we operate Tuesday to Saturday – Friday and Saturday are our busiest.

Muse on Allen is a fine dining restaurant with a bar, our average spend is $90 however you may want to make it more accessible as the street is busy but not everyone spends $90 on a dinner these days.

Please let me know if you have any more questions or you would like to view the premises, it is price to sell and I'm open to offer as I'm moving in January.

Thanks

Samuel
so what is the bet  will he liquidate  Muse on Allen   ?   when changes occur  something is up  . Muse on Allen has been in liquidation court already this year .
We further draw your attention to the provisions  of the convention   in
Article 52. Prevention and detection of transfers of proceeds of crime.    
The  chattels  are being disposed of there is an attempt to pervert the course of justice   and  there can be no doubt that many crimes including misappropriation of assets have occurred crime has been committed   but   our authorities  will not  act.  there appears to be a  ping pong game between police and  Registrar in the mean time Jozsef has paid out $50,000 to lawyers and needs to find $10,000  more  . If he drops out of the court action his lawyers advised him to  commence before bleeding him dry  then he will be cleaned out with costs  and as victors   the offenders will walk free.
We request that the  registrar of companies  urgently intervenes  as required by our new obligations to the convention  and  ensure that   the crimes which have been identified  are  not left unprosecuted and the assets  secured.
This letter is  an open letter as this  is now a matter  which is not  just in the national interest but in the international interest.  New Zealand wither condones corruption  or it does not.  If it does not condone corruption then   the  government officers  cannot sit on the side  line when we have signed up to   this  important treaty