I have just been al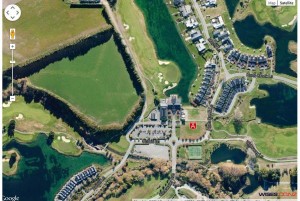 erted  to a post   on Kiwis first  entitled  International Players
The article is  about Suzanne Snively and Victor Cattermole
Susan Snively  of transparency International fame is  the chair person of  Vault compliance systems .
She  works along side  Victor Cattermole sole director and share holder of the company.
Thomas Victor Henry Ronald CATTERMOLE
382 Wairakei Road, Burnside, Christchurch, 8053 , New Zealand
According to Whale Oil "Victor Cattermole is one such dodgy ratbag standing for public office. Amongst other things he has been censured by Securities  and Commerce Commissions for running a (likely) ponzi scheme."
Despite this  the company registered to 3/38 Clearwater Drive, Belfast, Christchurch, 8011 , New Zealand   gives its address   on the web site as Level 19, Two International Finance Centre,8 Finance Street,Central, Hong Kong .
This is also the address   for http://suisseinternationalgroup.com/contact/
I personally find that funny as Suzanne used to work for Jarden and co which became credit Suisse.
It would appear that   Clearwater Avenue is a new development on the golf club  Zoodle is the only   site which locates it , we still need to check it out  perhaps Suzanne  can help us out on this one.
It is not clear where  Mr Cattermole, who uses both Victor and Thomas as his first name , lives  as  the company records on 5 August show him using the  address of 25 Northcote Road,Northcote Christchurch 8052 which is the address he used as Thomas Cattermole on the vault shareholder application  form   but  at the same time as Director Thomas victor Henry Ronald Catermole and using the same signature claimed to live at 382 Wairakei Road, Burnside,vault compliance
I find this   all very confusing   Suzanne   do you work from Hong Kong  or do you work from Christchurch.
what is the registered office of   the  company  and who exactly  works  in Hong Kong.
And what about the transparency of  your business partner   what standards  do you have  .. what can we expect?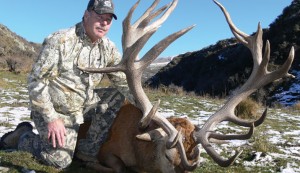 Transparency international New Zealand was funded by the  government  to  do an integrity report on our public service.
We  found that the finding  that we  had  " the least corrupt public sector " came about   due to a number of factors.
Corruption was not defined or looked at – due to the assumption that  as"the least corrupt country " we must be doing things right .
Transparency Internationals New Zealand  itself having  given NZ the status of being  perceived to be the least corrupt so as to encourage business growth in NZ
see  correspondence with the minister Judith Collins  Please provide the evidence to support that New Zealand is the least corrupt country in the world.
and the response from  the companies office
the  following is  a news  release
We repeatedly hear that Shanghai Pengxin has purchased land in New Zealand previously the Crafar farms and now poised to buy the Lochinver Station.
It is time that we got our facts right as to who actually owns the property and just a tiny bit of research brings massive concerns.
There is no company in New Zealand called Shanghai Pengxin and no land in New Zealand owned by a company of that name
There is however an entity called PENGXIN NEW ZEALAND FARM GROUP LIMITED which owns some 76 titles according to Terranet .
PENGXIN NEW ZEALAND FARM GROUP LIMITED has one director, Chinese billionaire Zhaobai JIANG, the company's sole shareholder is MILK NEW ZEALAND HOLDING LIMITED which in turn is also directed by Mr Jiang.
But look at the shareholding of MILK NEW ZEALAND HOLDING LIMITED and it is allegedly owned by Milk New Zealand Investment Limited Suite 1, 139 Vincent Street, Auckland Central.
Strangely enough Milk New Zealand investment does not exist on the New Zealand company register.
The question is how can a non-existent company make an application to be a shareholder?
According to the lawyers for the company's registrar takes applications on face value, this is the reality of the integrity systems which Transparency New Zealand reported on recently .
It was these very same integrity systems which Judith Collins attributed to New Zealand being perceived as the least corrupt.
If we don't look we don't see
If we don't define it we cannot have it
Will there be an enquiry into the company structure of PENGXIN NEW ZEALAND FARM GROUP LIMITED ?
Grace Haden Independent candidate for Epsom.
see anticorruption.co.nz