Our post MUSE ON ALLEN we reveal the secret to Samuel North's success. Has met with total acceptance of  Malcolm and Samuel North  but no  so of the  lawyer for Muse on Allen   XXXXXXXXXXof  Johnston Lawrence limited
XXXX immediately filed documents  in which he again made very serious and   incorrect  allegations . see  Third Urgent Memorandum of Counsel – 090715   and Affidavit of Judith Louella Jane Burge sworn 9 July 2015
 this response was sent to court people have the right to defend themselves against  false accusations.  
From: Grace Haden
Sent: Thursday, 9 July 2015 12:04 p.m.
To: xxxxxxxx'; 'Stack, Michaela'
Cc: 'Jozsef Szekely'; 'malcolm north'; 'Samuel North (samuel@muserestaurant.co.nz)'; 'The Norths'
Subject: RE: CIV 2013-485-9825: Szekely v Muse on Allen Ltd
Good Morning Michaela
I refer you to    the latest post on  Transparency New Zealand  . Open letter to the minister of small business
I also advise the court that  Mr xxxxxxxxx is  willfully   misdirecting the court as per  His honour Justice Collins  minute  the documents  which were provided under rule 8.30 (4)   are held in the offices of Duncan Cotterill .  They have not  been made available to me .
The  documents on Transparency were provided by me  and as shown in the attachment that Mr xxxxxxxx attached to his legal secretaries  affidavit   the documents    came from the following sources
Page 1. Direct from the plaintiff he had this document in his possessing from the time he purchased  the assets.
Page 2  this is available on line  from the companies office   free of charge and available to the public
Page 3  this is a copy of  a document which Jozsef has had in his possession  from  a date prior to the court proceedings .
Page 4 -10 these are available on line  from the companies office   free of charge and available to the public
Page 11-54 . these are the documents  for  the district court proceedings in Which  Muse on Allen , whichis currently in liquidating court  took against Jozsef  for the losses which were incurred in the company based on  the 63.4% share holding which the  SOC alleged he has ,  being  the majority shares in Muse On Allen the very shares which were unlawfully transferred   by Samuel north  from Jozsef to himself.
Page 55    a document  available   through the land transport  register
I have repeatedly made Mr xxxxxxxxx aware  that   the documents did not  come  from discovery in the high court and indeed it is self evident that   they  were   served free of  confidentiality   By Malcolm North in the  district court .
I appreciate that this may not  be convenient for Mr Abricrossow  but he should not be using his office to  conceal fraud  and the evidence is obvious that a fraud has occurred  in that  Jozsefs shares  have been  deceitfully  removed and withheld  using the court.
I remind Mr xxxxxxxxxx that   he should be acting in accordance with Section 4 of the lawyers and conveyancers act.
We have not  breached   the  discovery in  the high court   and it is an abuse of process form Mr xxxxxxxxxx that allege that .
Regards
Grace Haden
From: malcolm north [mailto:malcolm@muserestaurant.co.nz]
Sent: Thursday, 9 July 2015 6:10 p.m.
To: 'Grace Haden'
Subject: RE: CIV 2013-485-9825: Szekely v Muse on Allen Ltd

Hello Grace

Thanks for the update you haven't taken any notice of me at all about your grammar ,punctuation and spelling.
Response :Thank you Malcolm     did I mention that English is my second  language .
On 9 Jul 2015 9:19 pm, "malcolm north" <malcolm@muserestaurant.co.nz> wrote:

Thanks for that .Probably why you can't understand Szekely walked out of the Restaurant after  eleven weeks .Funny how you haven't told anyone this.
Response :Did he walk or was he pushed.  I suspect he walked just like pirate's made their victims walk the plank.   Yes its all Jozsef's  fault because he wouldn't put up with the bullying.   Bullies always blame their victims.
On 9 Jul 2015 11:01 pm, "malcolm north" <malcolm@muserestaurant.co.nz> wrote:

He walked.
Response : Yes he walked….. Straight to his lawyers   see letter here letter from lawyer 16Jan
Note: Samuel did an interview in   Concrete Playground     these are extracts show how he started Muse on Allen    the reality is reflected in the fact that   he  transferred the share holding of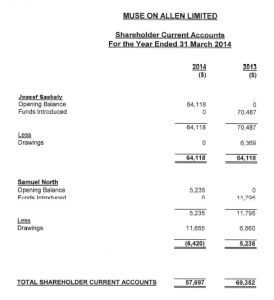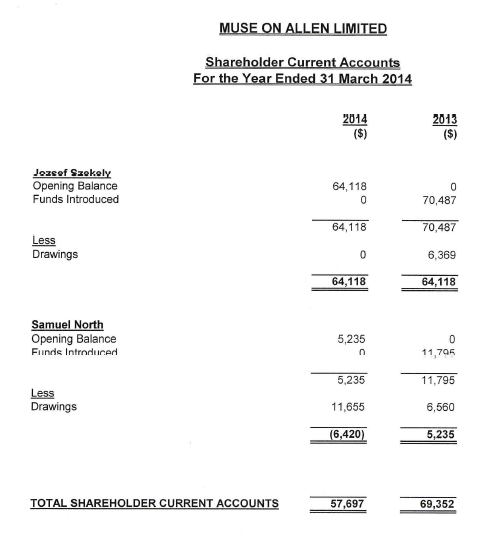 another  chef into his own name  and then  denied  Jozsef  any rights    .  The accounts  in 2014 show that there were two share holders in the accounts  although Samuel was  listed as the 100% share holder on the companies  office site .
Jozsef had $64,118   equity in the company  while  Samuel owed the company $6420     yet Samuel  went out a bought a 207 BMW SUV loaned against the company BMW
Remembering  this read the article below    and remember that Samuel is being acclaimed  as begin the youngest Chef in Wellington to OWN a restaurant .. He actually OWNS NOTHING  and OWES   it all to  Jozsef
The opening accounts  speak volumes    prizes fro those who spot the contributions by Samuel click to enlarge 
This is the real secret to opening your very own  restaurant. its called other peoples money  .
In our professional opinion  it is  fraud when you get   a person to invest in a company   they are the majority share holder  and then you  move  all their shares into the name of a person who makes a living off the company .   At the same time   the  majority  share holder is excluded  and    is sued   for   the losses incurred by  the company.
to  put the icing on the cake  the losses  include the purchase of  a  2007 BMW which the person who has no share capital in the company but  who has claimed all the shares as his own, uses as his own .
Any way back to   Concrete playground 
Yup okay that was impressively disastrous. You've certainly picked up from there though, you established this place at 21, which is ridiculously young, what gave you the confidence to do that?
SN: My parents gave me really good support, they've supported me the whole way through it. Especially my dad, he's been in business before and really wanted me to do this I think. Probably not so young though. I could have waited a few more years but I was just too keen, too eager to own my own place, even if it was going to be something else. This place actually wasn't even supposed to be a restaurant – I just wanted to have a bar but it turned out completely differently.
What was behind that huge need to have your own place?
SN: I just really hated working for people to be honest. I hated getting told what to do all the time. It was driving me crazy. I was just like fuck, what am I doing? I just wanted to do my own thing.
Starting a business so young, was it kind of hard to get people to take you seriously?
SN: Yeah it was really hard, especially in the first year. I'd hired all these young people who were like fuck it, he's 21 what the fuck does he know? It made me realise that I needed to be hiring the right people who were going to support me and who wanted to listen to me. I find that actually hiring older and more mature is better. I've got a lot of older staff now. They're still in their like, thirties and twenties and stuff but they are passionate about the restaurant, the food and the service.
We also include  the  some real feed back  with Samuel's responses   which  we captured before it was removed .. they
speak for themselves..click to enlarge they  originate from Trip advisor
A Ted talk  has been forwarded to us  by a member , it is extremely relevant  it is only 10 minutes long   and a must see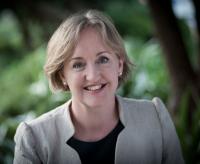 Good morning Minister
Last week I made submission to the select committee on the anti corruption and money laundering bill
I note that in the bill we do not define corruption
This makes our anti-corruption initiatives extremely effective as you cannot have something which is not defined.
As such the following are NOT examples of corruption in New Zealand
1. Having a business plan to amalgamate local government duties with those of central government for private pecuniary gain then writing the bill for and advising on legislation to facilitate this
2. Making an application for law enforcement powers under that legislation pretending to be a trust when no trust exists .
3. Deceiving a minister by making false claims so as to get the law enforcement approval
4. Getting law enforcement powers for a fictional body by pretending that it is a legal person when it is not.
5. Operating that Fictional law enforcement body from council premises using the staff vehicle and infrastructure for private pecuniary gain
6. Setting up a pretend trust in 2006 to pretend to be applicant and issuing court action to cover up
7. Deceiving the court through lawyers and denying the defendant a hearing or the right of defence of truth and honest opinion so as to re write history using a court judgement obtained through deceit
Through the journey I have found that we effectively try to Kill off Whistle-blowers , through stress financial hardship and making their life hell on every front as such a simple question of " why does that law enforcement authority not exist as a legal person ?" has cost me my family , my marriage, nearly 10 years of my life well over $400,000 hard cash and goodness only knows how much in lost earnings.
I took on a lawyer who has since been found by the courts to have been " incompetent " he is now suing me because I complained of double billing. I made a complaint about a billing issue 4 years ago , it is still not resolved and instead the lawyer has taken me to court in a series of actions seeking to bankrupt me when he has overcharged me some $28,000.- message- don't complain about your lawyers double billing – he will sue you and make your life hell .
I am a licenced Private investigator and former long serving police officer , I know a thing or two about fraud and corruption and I know that it is impossible to report fraud and corruption in New Zealand because it damages our clean green image.
I have found the greatest issue to be that lawyers are not held accountable to the rule of law, and crooked lawyers have a licence to use our legislation in the most convoluted manner to cover up fraud and corruption . The law society has conflicting roles of member society and lawyers authority , nothing is going to change until those conflicting roles are separated .
The so called public watchdogs, are under resourced and under staffed by competent personnel and we function be throwing up walls for people to bang their heads up against until they either drop dead or go away.
My matter is well researched, I have a ton of documents, from the government's own files , No government authority has ever looked at them , they all claim it has been through court and it is therefore settled.
This proves that using the court to conceal fraud and corruption in new Zealand works and makes this even more serious.
I have even gone to the extent of filing a petition for a commission against corruption only to find that Mike Sabin, who was on the wrong side of the law himself , threw it out because my evidence disclosed fraud.
It appears that peoples reputations are paramount, that is their reputations not mine – My crime is to have exposed corruption and I have paid a very high price .
I request that you use my scenario as an investigation into corruption in New Zealand , it proves that it exists at every level and that we would sooner shoot the messenger than deal with the real issue.
Are you the minister who will turn corruption in NZ around ? I hope so for all our sakes
Regards
Grace Haden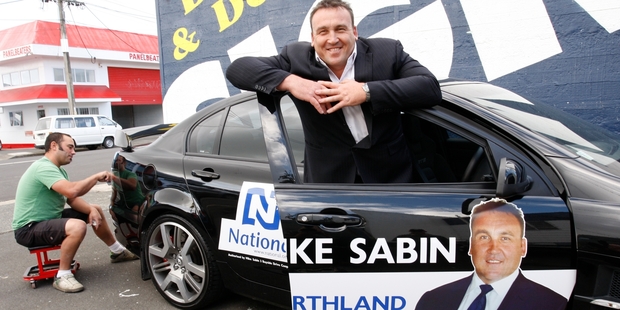 From: Grace Haden
Sent: Tuesday, 3 February 2015 2:20 p.m.
To: 'select.committees@parliament.govt.nz'
Cc: 'jonathan.young@parliament.govt.nz'; 'lindsay.tisch@parliament.govt.nz'; 'ian.mckelvie@parliament.govt.nz'; 'phil.goff@parliament.govt.nz'; 'Kelvin.Davis@parliament.govt.nz'; 'david.clendon@parliament.govt.nz'; 'Mahesh.bindra@parliament.govt.nz'; 'KanwaljitSingh.Bakshi@parliament.govt.nz'; 'Andrew Little'
Subject: Petition for a commission against corruption
Good afternoon
Last year Andrew Little presented my petition for a commission against corruption
I am a former police officer and now a private Investigator who has found herself at the fore front of corruption In New Zealand because I believed the spin that NZ was corruption free.
I thought it was the proper thing to do, to draw attention to the fact that a man had written legislation for his own business plan, advised on it at select committee level and then using a false name  applied for the coercive law enforcement powers which he had helped create.
The powers were under the animal welfare act and he claimed that he made an application on behalf of a trust called the Animal welfare Institute of New Zealand(AWINZ ) . The trust was fictional, the minister was misled and no one checked that the Animal welfare institute of New Zealand existed.
In 2006 a lady working at the Waitakere city council dog control unit asked me if I could find out who or what AWINZ was. The council vehicles and the buildings had been rebranded to have the appearance of belonging to AWINZ, the council officers were required to Volunteer their council paid time to AWINZ and prioritize animal welfare over dog control . The prosecutions were performed by the council dog control manager who was one and the same as the person who had written the bill which ultimately became foundation for the law. This was a classic case of public office for private pecuniary gain – which is deemed to be corruption by international standards.
Through my journey with corruption many people have come to me and have told me of the brick walls which they , like me have encountered. The police say they had no time , the SFO say not serious or complex, the ombudsmen took 2 ½ years to get a document then went quite ,the office of the auditor general total ignored it .. IT HAS NEVER BEEN INDEPENDENTLY INVESTIGATED except by the society for promotion of community standards , who confirmed what I had alleged.
In having my petition rejected, I have struck yet another brick wall and again things are done with an appearance of legitimacy but without any real legal foundation and ability.
Mike Sabin rejected the evidence of my petition on the basis of standing order 236 b . this quite clearly states that the evidence is considered to be an irrelevant or unjustified allegation can be expunged. It does not state that all of the evidence can be thrown out and indeed there are various issues raised in my evidence not just that of AWINZ .
236 Irrelevant or unjustified allegations
When a witness gives evidence that contains an allegation that may seriously damage the reputation of a person and the select committee is not satisfied that that evidence is relevant to its proceedings or is satisfied that the evidence creates a risk of harm to that person, which risk exceeds the benefit of the evidence, the committee will give consideration—
(a) to returning any written evidence and requesting that it be resubmitted without the offending material:
(b) to expunging that evidence from any transcript of evidence:
(c) to seeking an order of the House preventing the disclosure of that evidence.
It concerns me that Mike SABIN was so actively involved in the removal of this petition and in light of the events of the last week it is entirely possible that a conflict of interest existed.
Mr SABIN does not state that the allegations are irrelevant or unjustified , and 236 b clearly states "to expunge that evidence from any transcript of evidence " this does not give open licence to dispose of all of the evidence.
Additionally my evidence does not make it clear that the matter has been" thoroughly investigated" my evidence is that it has never been investigated by the proper authorities .
As a former Police officer Mr Sabin is well versed at writing complaints off but this is a matter before parliament , it needs to be dealt with according to the rules and I do not see that 236(b) can have all the evidence expunged.
Additionally standing Orders have ways of dealing with evidence which could have impact on persons reputation . I have deliberately not named any one however the evidence in support which were obtained from government and council files show who the players are in the game. The Animal welfare institute of New Zealand does not have legal existence hence does not have any legal rights and therefore cannot have a reputation .
It is precisely the use of such fictional personas which makes fraud prevalent in new Zealand , this practice is being condoned and this is exactly why we need a commission against corruption . It is a huge elephant which is being ignored.
I request that the committee review the manner in which this petition has been disposed of and ensure that it was done lawfully if they up hold the decision. I am happy to resubmit eh evidence with names removed if that assists .
Additionally under the OIA I request the names of those who sat on the committee with Mr SABIN and voted on dumping the petition and writing the letter attached above and the minutes pertaining to this .
I will be publishing this letter on www.transparency.net.nz as the public have a right to know .
Regards
Grace Haden
Phone (09) 520 1815
mobile 027 286 8239
visit us at www.transparency.net.nz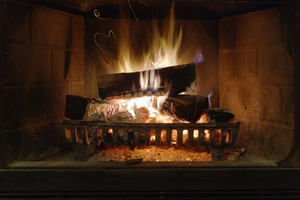 Last year Auckland council announced a   Proposed Air Quality Bylaw,  this  drew an editorial from the Herald  and concerns from us and others as to where the facts and figures came from.  Bernard Orsman also did a article  entitled "City plan spells end for old flames" and  "Plan to ban open fireplaces affects thousands of homes"
the committee is due to meet in  February  on their web site the council provides  the governing body report  and an article about managing Auckland's air quality .
the questions we asked were
1) All research which has been conducted into this matter – showing location and time frames over which this has been monitored.
Their response :The Herald article mentions the number of households that would be affected by any proposed ban of older wood burners and open fires.The information on total number of households using wood for home heating was taken from the 2013 census. The proportion of wood burners using old wood burners (pre 2005) and open fires was then calculated using information from the 2012 Auckland Council Heating Survey (attached).1. 2012 Auckland Council Home heating survey result   
Our response :in the report the  word assume features 14 times  and "estimate"  64 times , they conducted the survey based on responses and not actual  emission readings . the data was obtained from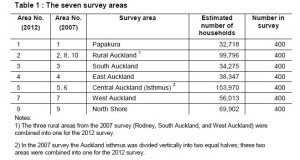 In terms of % this is what they surveyed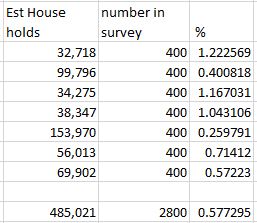 this is the area they surveyed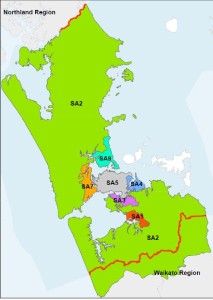 Now   just by applying logic   you will find more people in the rural areas using open fires  than in the central city .
In total just over  half a percent  was surveyed   of which 50%  lived outside the isthmus area.
The isthmus area has the greatest population  and  has greater pollution from other sources eg. vehicles
It is of note that there appear to  be  actual measurements and  pollution readings.
2) Evidence that the domestic fire places are to blame for deaths in Auckland as implied by Councillor Darby.
Their response :The Herald article also mentioned the number of people affected in Auckland by discharges of fine particulate (or PM10) from domestic home heating information. The number of people affected by PM10 from domestic home heating was taken from the evidence of the health effects of indoor fires as well as all other sources of PM10 emissions can be found in the following the independent report: "Updated Health and Air Pollution in New Zealand Study 2012 " this report will also answer questions 6 and 7.
HAPINZ_Update_Vol_1_Summary_Report
Our response : The word assume   appears 31 times  in this document  and Estimate 141 times.
"The authors estimated that air pollution from all sources in New Zealand was responsible for approximately 1,400 premature deaths per year, of which 1,100 premature deaths were attributed to anthropogenic (human-caused) sources" this statement could easily cover  deaths from smoking .There  appears to be no evidence that  wood fires  are responsible for or contribute to these deaths 2.1  discusses these issues along with "sources such as burning coal, oil, wood, petrol and diesel in domestic fires, motor vehicles and industrial processes"
HAPINZ_Update_Vol_2_Technical_Report
Our response : The word assume   appears 34 times  in this document  and Estimate 132 times It appears that this report relates to  NZ generally and not to the specific issues of wood burning in Auckland . Health figures are also  not available for Auckland. Christchurch and Auckland have vastly different  demographics  and the  issues and problems there cannot be applied to Auckland. 
3) Research which shows that fireplaces since 2005 emit less particles than those prior to 2005, please supply details of makes and models.
Their response :The New Zealand Government introduced the National Environmental Standards for Air Quality (AQNES) in 2004. The regulation set national standards for air quality and introduced the new design standard for wood burners; they had to meet new emission and efficiency standards from 2005 (discharge less than 1.5gm/kg of particle for each kilogram of wood burnt and have a thermal efficiency of not less than 65 per cent). The AQNES required all models of wood burners sold to be tested to ensure they meet these standards, a list of wood burners that meeting the standards is kept on the Ministry for the Environment (MfE) website. (see attached National Environmental Standards for Air Quality)
Prior to the AQNES there was no national standards for the emission levels or thermal efficiency, however some testing has been carried out on older wood burners. (see attached Real Life Emissions Testing of Pre 1994 Woodburners in New Zealand)
Our response :  So why the 2005  cut off when quite clearly some pre 2005 wood burners are  complaint   why not  place a specification on  types.  11 years passed  between  1994 and 2005  and those  who installed their wood burners  in the early 2000's  may well have compliant   burners.
4) Comparisons of fine particle pollution in Auckland to other cities, at what height does it occur, how long does it linger or disperse, is our isthmus location an attribute which makes air linger?
Their response :The council does not keep records of air quality monitoring undertaken in other areas of New Zealand. However a summary of all ambient air quality monitoring undertaken in New Zealand can be found on the Ministry for the Environment website.
Whilst other cities in New Zealand such as Christchurch and Rotorua have more incidences of air pollution caused by fine particulates (PM10) the Resource Management (National Environmental Standards for Air Quality) Regulations 2004 requires all regional councils to meet the limits on the number of exceedances of the PM10 standard as specified in the regulations. Areas such as Christchurch and Rotorua have a higher level of historical exceedances of the PM10 standard and have more time than Auckland to meet the requirements of the regulations.
The monitoring undertaken in Auckland is done using fixed monitoring sites that sample the air close to the ground; they measures the air that people are exposed to and breathe. Exceedances of the PM10 standards in Auckland and other areas occurs during periods of cold and calm weather during winter when the pollution from domestic fires collects under temperature inversions caused by the conditions.
Being particulate matter the time it takes for PM10 to settle out will depend on climatic conditions such as wind speed and direction. On very still evenings it is likely that PM10 will remain near the fires that produce the particulate. Exceedances of the PM10 standard in the last 5 years have been found at monitoring stations in Takapuna, Pakuranga and Khyber Pass.
9. Exceedences to Date Auckland Council 2005-2012.
Our response : the spread sheet actually mentions   how long and why these limits were exceeded  at the time – House fires  etc, the exceedence is minimal considering the circumstances.
5) Consideration to existing usage rights, traditional .. going back to the year dot.
Their response :There are no existing use right for any fire if it causes a health nuisance because of large levels of particulate emissions. The AQNES allows councils to make bylaws that are more stringent than the regulations.
Our response : But why make  by laws when they are not requires and will not have any impact on the problem  you are trying to solve or a problem which does not exist.

6) The dangers of open fire/ firebox pollution as opposed to industrial, vehicle pollution and cigarette smoking.
Their response :The Updated Health and Air Pollution in New Zealand Study (HAPINZ) (attached) looked at health effects and included a number of New Zealand and overseas studies on health effect from fine particulate. There are a number of studies that have looked at health effects from wood smoke compared to other combustion particles i.e. vehicles, cigarettes smoke etc.
(Air pollution combustion emissions: Characterization of causative agents and mechanisms associated with cancer, reproductive, and cardiovascular effects, Woodsmoke Health Effects: A Review, first published in Inhalation Toxicology 2007)
Our response : But how does this relate to Auckland????

7) Who conducted the research, how was it verified, which standards were applied.
Their response :The HAPINZ report was undertaken on behalf of the Health Research Council of New Zealand, Ministry of Transport, Ministry for the Environment, NZ Transport Agency and was based on Epidemiology studies similar to that used to determine the effects of cigarette smoke. If you have any question about this study please contact the authors of the HAPINZ report.
The following reports have been used as to support the proposed Air Quality Bylaw. These are also attached to this response for your reference.
• 2012 Home Heating Survey Results (TR 2013/011), April 2013as above
• Census output – wood use in Auckland 2001 to 2013


• Statement of Proposal – Introduction to the Air Quality Bylaw 3. StatementofProposal introduction of the air qua
It would appear from this  docuemtn that the cause of our  pollution is not from domestic   fires, but we guess its easier target the rate payers and residents that the industrial sector.

• Updated Health and Air Pollution in New Zealand Study – March 2012, volumes 1 and 2.as discussed above
• National Environmental Standards for Air Quality (Update June 2011)4. National Environmental Standards for Air Qualit
this is the statute .  there is no evidence that we  do not  comply with statute . ther is a design standard referd to in  the statute at   (23) , the statute states that these   wood burners should not be installed after  1 September 2005  it does not  say they need to be removed.
• Domestic Fire Emissions 2012: Options for Meeting the National Environmental Standard for PM10. (TR 2013/022)5. domesticfireemissions2012optionsformeetingnatio
this document states  "Domestic fires are a major source of particulate in the Auckland region, contributing to 41 per cent of total annual PM10 emissions and 43 per cent of PM2.5 emissions in 2011 (Auckland Council, 2012a). Levels are even higher during winter, with domestic fires accounting for 70 per cent of daily PM10 and PM2.5 emissions on a typical winter's day. The annual social cost of health effects associated with domestic fire pollution is estimated at $411 million for the Auckland region ($NZ as at June 2010, Kuschel et al., 2012)."   What we are looking for is the evidence upon which that statement is made.
• Air Quality Domestic Options – Cost Benefit Analysis 2012 (TR 2013/0X29)6. airqualitydomesticoptionscostbenefitanalysis201 the word assumption  appears 24 times in this 44 page document and Estimate  27 time.  there is no  REAL data. There is no analysis of what is in the  air specific to Auckland
• Real Life Emissions Testing of Pre 1994 Woodburners in New Zealand this is pre 1994   there is no evidence that wood burners 1994-2005   are non compliant .
• Clean Healthy Air for All New Zealanders: The National Air Quality Compliance Strategy to Meet the PM10 Standard, MfE, 1 August 2011.Download PDF (945 KB) Ministerial document setting he limits for  air pollution, we have  so far not seen any evidence that Auckland exceeds these limits
• Exceedances to data: Auckland Council 2005 – 2012  as discussed above   the excrescences are due to exception circumstances
• Woodsmoke Health Effects: A Review, first published in Inhalation Toxicology 2007 10. Wood Smoke Health Effects A review first publi  this is a document  wEstimate 28 times  there si no REAL  data hich  speaks of the  dangers of air pollution , we do not  dispute that, we  want to  see factual evidence that there is  air polution n Auckland caused by  wood burners.
• Air pollution combustion emissions: Characterization of causative agents and mechanisms associated with cancer, reproductive, and cardiovascular effects 11. Air pollution combustion emissions (health).pd this is a document  which  speaks of the  dangers of air pollution , we do not  dispute that, we  want to  see factual evidence that there is  air polution n Auckland caused by  wood burners.
• ARC – estimation of Domestic Fire Emissions in 2006.12. ARC Estimation_of domestic_woodburner_emission note the word estimate  appears in this 59 page document 138 times.  it even appears an additional time in  the  title .  The word assume or derivatives there of appears 105 times –   Our question   How factual is a document based on estimates and assumptions ?
ARC_SA_Presentation_GNS_9_May_2008  If this report was an  account it would be thrown  out due to  its data being over 7 years old , the cover photo loos  suspiciously like morning  fog  as opposed to pollution.
Yesterday we discussed the ability  for council to   charge penalties on  installments  today we take it a step further – what legal right do they have to charge  penalties on GST which they are collecting for the  government ?   We believe that they don't have any right to do this at all  below is  how we come to  that.
Taking a rates notice which we have here for example
The rates for the financial year 2014-15 are $4510.81 this has a content of $588.36 GST
The current instalment is $1127 and has a  GST content of  $147
The rates notice states

Pay on time to avoid penalties

"' It pays to pay your rates on time, as you will be charged a 10 per cent penalty on any part of your current instalment that is overdue.

You will also be charged a 10 per cent penalty on any part of your rates (and penalties from previous years) that have not been paid by 5 July, and again by 5 January, of the current financial year. Any payments that you make towards your rates will be credited towards the oldest amount due first"
The operative words are  any part of your rates.  The Gst is the GST  portion of your rates. The rates  is what is set and  what the GST is payable on .
The the act states penalties Must not exceed 10%   therefore they can only charge  a penalty of 10% on the rates  being 1127-147, the penalty on the rates to be lawful can only be 10% of $980  being $98 .
By charging penalty of $112.70 they are  charging a penalty rate of greater than 10% (11.5% in this case )  which is   and $14.70 over charge  per instalment  and  not  made lawfully .
This is of course  also subject to   the ability  for council to  charge penalties on   instalments as discussed previously
If council can only charge penalties once the years rates are due  being 30 June 2015  then   by imposing  penalties on rates which are inclusive of  GST  ,they will be collecting a further  $58.80  per year ( presuming that you then pay  just prior to  the 30th June )*
Strangely enough  this  sum is more than  the sum which they  give you for early payment .
Where this really gets tricky  is in compounding penalties on the  Gst  of previous payments/ years .
Then there is also the question is GST Payable on the  penalty  or  is GST Payable only on the rates portion ?
We will put that  to council to work out, they have an obligation to us after all to be open transparent and accountable  and presumably that is why we pay crazy high wages to those at the top so that this  kind of thing does not happen ???
*based on  instalments being  29 August 2014,26 November 2014, 26 February 2015,27 May 2015 note that   even by instalments  all rates due are paid a month  early .
Transparency International New Zealand has tried so hard to ignore the corruption in New Zealand  but has finally  conceded that    we have it.  In their latest news letter they mention  no less than three items .
New Zealand Shell Companies Involved in Huge Money-laundering Operation
New Zealand shell companies may have played a part in the biggest money-laundering operation in Eastern Europe. A recent investigation by the Organised Crime and Corruption Reporting Project (OCCRP) exposed an enormous US$20 billion ($24.4 billion) transfer of dirty Russian funds, dubbed 'the Laundromat'. Read the story by Richard Meadows in stuff.co.nz.
Evidence of corruption a National scandal – Harre
Internet Party leader Laila Harre will take evidence of corruption to international forums if there is not a full Royal Commission to investigate the growing evidence of the systematic use and abuse of democratic institutions and processes for political gain
Money, politics and scandal in New Zealand's election
Post election, Washington based Lisa Rosenburg of the Sunlight Foundation, and former legislative assistant to Senator John Kerry, suggested that New Zealand will need to address weaknesses in its political finance system to retain "its squeaky clean reputation and its first place as the least corrupt nation…" sunlightfoundation.com/money-politics-and-scandal-in-new-zealands-election
The article by Richard Meadow refers to web site Naked Capitalism.  In a recent article   on that  site  Richard Smith   states
GT Group was linked to the biggest money-laundering operation in US history.
It does not  take much searching to  find that a variety of   GT group companies  which survived being struck off  have found  a new registered office at  the EQUITY GROUP , others have been registered  again using the names of the struck off companies as shown below.
Companies registered to the premises of Equity group  frequently use the very same  directors  identified as  proxy directors  in  international press   . In this case we look at Leah Toureleo  of  B.p. 1487, 1 Port Vila, Pot 540208, Port Vila , Vanuatu  who is as is mentioned in the  Richard meadows story NZ firm named in huge European scam
Leah Toureleo has the following  active companies
PHOENIX INTERNATIONAL GROUP CO., LIMITED (3934638) Registered Company
— Leah Toureleo appointed as a director on 27 Jul 2012 overseas registered company   about to be struck off the address 24b Moorefield Road
Seems to be another busy little  office   it is a medical center  see this interesting post  http://www.blakjak.net/node/1312
GOLDAGE GROUP CO., LIMITED (3934658) Registered Company
—Leah Toureleo appointed as a director on 27 Jul 2012   overseas registered company   about to be struck off reg office Room 4, 221a Dominion Road, Auckland, only two companies registered here and both about to  be struck off
IRVINESTON LIMITED (3239028) Registered Company
—Leah Toureleo appointed as a director on 14 Nov 2013 Registered Office
TROPIC ALLIANCE LIMITED, 7 Rose Road, for more on this address see naked capitalism
DORNOCK LIMITED (3239007) Registered Company
—Leah Toureleo appointed as a director on 14 Nov 2013 Registered Office
TROPIC ALLIANCE LIMITED, 7 Rose Road,
the director   of tropic alliance  lives in Inga 9a-31 Zaubes, Riga, LV1013 , Latvia
Now these next four companies have something in common they all had  the receptionist at  this  former law firm  as their  director , she resigned last year when she was warned her about  the dangers of being a proxy director ( see news links  below )   these companies   continue to exist with Leah Toureleo as  their director
WELKIN BUSINESS LIMITED (3665631) Registered Company
— Leah Toureleo  appointed as a director on 29 Mar 2013 owned by Trust NZ holdings   –  director  xxxxxxx
SELBY LIMITED (3665671) Registered Company
— Leah Toureleo  appointed as a director on 29 Mar 2013 owned by Trust NZ holdings   –  director  xxxxxxx
This is a phoenix company  of  SELBY LIMITED(2466848) (NZBN: 9429031562881) Struck off NZ Limited Company it was  registered to 1504 B, 363 Queen Street, Auckland, New Zealand which was pat of  the Taylor group.  the new company was incorporated  by EQUITY TRUST INTERNATIONAL LIMITED just a few months after the  companies office struck the other off
4-WAY LOGISTICS LIMITED (3589351) Registered Company
— Leah Toureleo  appointed as a director on 29 Mar 2013 owned by Trust NZ holdings   –  director xxxxxxx
MAXIMUS CORPORATION LIMITED (3589616) Registered Company
— Leah Toureleo  appointed as a director on 29 Mar 2013  owned by Club property (xxxxx)  this company is a phoenix  company for
MAXIMUS CORPORATION LIMITED (2454570) (NZBN: 9429031578738) Struck off NZ Limited Company Level 4, 44 Khyber Pass Road, Grafton, Auckland, 1023, New Zealand,  this company was  originally set up by the Gt Group
The receptionist had one further  company  that she was director of this company  now has the  wife of the  director of this this companies director     who is also a  lawyer this company is Eurostone Holdings Limited
for News   items on   Glenn Smith  69 Ridge Road, Lucas Heights, North Shore  ( Company Net ) see
Web of intrigue – crime – national | Stuff.co.nz
New Zealand as a rogue financial state
NZ shell companies in Kyrgyz corruption | Stuff.co.nz
New Zealand, Fresh From Its Service to Mexican Drug Lords …
Complaint – Securities and Exchange Commission
Traseks Ltd., is a corporation incorporated under the laws ofPanama on
February 9, 2009, with its principal place of business located at 69 Ridge Road, Albany,
Auckland, New Zealand. Traseks, Ltd. received $976,302, wired during April through
July 2009 from Rockford's Bank ofAmerica and Banco Popular Bank Accountsto an
account in its name at JSC Multibanka in Riga, Latvia.
Reserve Bank warns public – money – business | Stuff.co.nz
RBNZ warns on dodgy 'Bancorp' pyramid scheme claiming …
Reserve Bank warns public – Stuff
1766 defunct New Zealand companies at 69, Ridge Road, Albany,
News items  re proxy directors and activities of companies  of  Leah Toureleo  see below and  at this link click here
Sep 2, 2010 … Lu Zhang, 28, is accused of 75 offences of making false statements in company registration forms after she declared her office address was her …
www.stuff.co.nz/…/Company-director-with-alleged-arms-links-in-court
I have just been al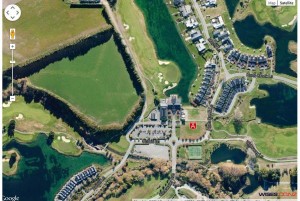 erted  to a post   on Kiwis first  entitled  International Players
The article is  about Suzanne Snively and Victor Cattermole
Susan Snively  of transparency International fame is  the chair person of  Vault compliance systems .
She  works along side  Victor Cattermole sole director and share holder of the company.
Thomas Victor Henry Ronald CATTERMOLE
382 Wairakei Road, Burnside, Christchurch, 8053 , New Zealand
According to Whale Oil "Victor Cattermole is one such dodgy ratbag standing for public office. Amongst other things he has been censured by Securities  and Commerce Commissions for running a (likely) ponzi scheme."
Despite this  the company registered to 3/38 Clearwater Drive, Belfast, Christchurch, 8011 , New Zealand   gives its address   on the web site as Level 19, Two International Finance Centre,8 Finance Street,Central, Hong Kong .
This is also the address   for http://suisseinternationalgroup.com/contact/
I personally find that funny as Suzanne used to work for Jarden and co which became credit Suisse.
It would appear that   Clearwater Avenue is a new development on the golf club  Zoodle is the only   site which locates it , we still need to check it out  perhaps Suzanne  can help us out on this one.
It is not clear where  Mr Cattermole, who uses both Victor and Thomas as his first name , lives  as  the company records on 5 August show him using the  address of 25 Northcote Road,Northcote Christchurch 8052 which is the address he used as Thomas Cattermole on the vault shareholder application  form   but  at the same time as Director Thomas victor Henry Ronald Catermole and using the same signature claimed to live at 382 Wairakei Road, Burnside,vault compliance
I find this   all very confusing   Suzanne   do you work from Hong Kong  or do you work from Christchurch.
what is the registered office of   the  company  and who exactly  works  in Hong Kong.
And what about the transparency of  your business partner   what standards  do you have  .. what can we expect?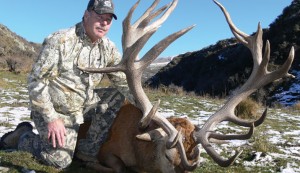 Transparency international New Zealand was funded by the  government  to  do an integrity report on our public service.
We  found that the finding  that we  had  " the least corrupt public sector " came about   due to a number of factors.
Corruption was not defined or looked at – due to the assumption that  as"the least corrupt country " we must be doing things right .
Transparency Internationals New Zealand  itself having  given NZ the status of being  perceived to be the least corrupt so as to encourage business growth in NZ
see  correspondence with the minister Judith Collins  Please provide the evidence to support that New Zealand is the least corrupt country in the world.
and the response from  the companies office
the  following is  a news  release
We repeatedly hear that Shanghai Pengxin has purchased land in New Zealand previously the Crafar farms and now poised to buy the Lochinver Station.
It is time that we got our facts right as to who actually owns the property and just a tiny bit of research brings massive concerns.
There is no company in New Zealand called Shanghai Pengxin and no land in New Zealand owned by a company of that name
There is however an entity called PENGXIN NEW ZEALAND FARM GROUP LIMITED which owns some 76 titles according to Terranet .
PENGXIN NEW ZEALAND FARM GROUP LIMITED has one director, Chinese billionaire Zhaobai JIANG, the company's sole shareholder is MILK NEW ZEALAND HOLDING LIMITED which in turn is also directed by Mr Jiang.
But look at the shareholding of MILK NEW ZEALAND HOLDING LIMITED and it is allegedly owned by Milk New Zealand Investment Limited Suite 1, 139 Vincent Street, Auckland Central.
Strangely enough Milk New Zealand investment does not exist on the New Zealand company register.
The question is how can a non-existent company make an application to be a shareholder?
According to the lawyers for the company's registrar takes applications on face value, this is the reality of the integrity systems which Transparency New Zealand reported on recently .
It was these very same integrity systems which Judith Collins attributed to New Zealand being perceived as the least corrupt.
If we don't look we don't see
If we don't define it we cannot have it
Will there be an enquiry into the company structure of PENGXIN NEW ZEALAND FARM GROUP LIMITED ?
Grace Haden Independent candidate for Epsom.
see anticorruption.co.nz