Transparency International New Zealand (TINZ) has released the first wave of its emergent findings in its independent review of New Zealand's National Integrity Systems with a public forum at Victoria University, Wellington  according to Voxy .
The article was picked up by   Kiwis First where it is pointed out that "The New Zealand government has less of a problem getting TINZ's ear than the public"  this article is worth a read  and the web site is worth  repeated visits
Our research   has  revealed the reason behind this   could be their connections with government  which are listed in their latest news letter .
It is interesting  that the very parties who are Paying Susan Snively's wages  are the very parties whose integrity she is reporting on . Also amongst the members  are  the very organsiations  which  we seek accountability from .
Our question is   can you be  part of a watchdog organization if you are the dog being  watched ? IS this not a conflict of interest ?  even bribery in  another form ?  If I am paying for  a study  , if I am funding it   does that not sway the study to be favourable to me  so  that I can  fund the next study?  so TINZ  in my opinion is using  corrupt practices  to show that New Zealand is NOT corrupt.
the national integrity  survey sponsors  according to the  May 2013 Transparency Times May 2013  include
The Office of the Auditor General
School of Government, VUW
Ministry for Justice
Statistics New Zealand
The Human Rights Commission
NZ Public Service Association
The Gamma Foundation
The State Services Commission
Treasury
The Department of the Prime Minister and Cabinet
The Civil Aviation Authority
The Department of Conservation
The Ministry of Social Development
The Ombudsman
The New Zealand Defence Force
The SFO
The Ministry of Transport
NZTA
Maritime NZ
Te Puni Kokori
Bell Gully
UVW School of Government PwC
Deloitte
KPMG
and members include
annual report was published in 2010
NZ Post Ltd
Office of the Auditor General
Serious Fraud Office
In the  September 2012 Transparency Times  the Office of the Ombudsmen is   welcomed as a new member  and the Human rights commission is thanked for their  donations .
Transparency Times January 2013 new members
NZ Public Service Association
Ministry for Justice
Statistics New Zealand
partners  Office of the Auditor General
new members    Human Rights commission
Transparency Times April 2013      new members  Ministry of Social Development
The  May 2013 Transparency Times May 2013  issue  the pillars of society   are discussed with  regards to integrity   they are
Pillar 3 Judiciary
Sub-pillar 4a Fiscal Transparency
Sub-pillar 4b Procurement
Sub-pillar 4c Environmental Governance
Pillar 6 Electoral Management Body
Pillar 7 Ombudsman
Pillar 8 Supreme Audit Institution
Pillar 11 The Media
Fortunately for TINZ  their members  which  number about  70 include  representatives if not entire government departments for   most of these sectors – therefore the  internal in put will be vast  and favorable to  the perception of   New Zealand being corruption free.
I for one  believe that the resulting  " integrity survey "  wil not be worth the paper it is written on
If you wish to discuss this  subject   further you can do so on the  new zealand justice forum
Every charity needs to   show their accounts  and  the animal welfare Institute of New Zealand, formed 5.12.200  is no exception  except  its accounts  went up on the  charities web site  in December with a annotation along side   saying restricted.
Over the weekend  they finally materialized.  No real reason to see them withheld  except for the  fact that I know  that I have paid   well over  $100,000 into  what was claimed to be  their coffers  but  which  now appears  to have   gone somewhere else.
Apparently Mr Wells had asked for the accounts  to be withheld.
I have gone through the  accounts available on the charities  web site and   put together the following   summary   (click to down load )   AWINZ accounts summary 
In the 2012  disclaimer they claim  under the heading  Contingent asset
ASSET
On 30 July 2008 Judge Roderick Joyce QC made an order in the matter AWINZ and Wells v Haden and Verisure Investigations Ltd that Grace Haden and Verisure Investigations Ltd pay the following :
Damages– $57 ,500, costs $40,500
On 20 November 2009 Justice Hansen dismissed an appeal by Haden in the High Court.
decision.
On 6 December 2010 the Court of Appeal struck out an application by Haden to appeal the High Court decision.
Costs and interest awarded to AWINZ have yet to be finally fixed .
This statement is false in many ways and shows that the deception and corruption In Waitakere are still on going and shows that we do not have the staff with the necessary   ability or ethics to deal with such  corruption in   either councils or Government department. 
I must say   to be fair that if some one was to   do the right thing they would probably find themselves  out of a job, corruption in New Zealand is  that big.   Corruption like this is  actively concealed .

The $57,500  was awarded  in favour of Neil Wells only from litigation which did not involve the charity , or its trustees  in their capacity  of trustees of this   charity .
and although  this litigation was commenced when the old trust deed  was operative, the litigation was not undertaken  by the trustees of the 2000 trust
Neil Wells was the only person who could profit from the prosecution which  misled the court as to who or what AWINZ was  and treated AWINZ as though it  was a legal person in its own right  when  this was not the case.
 It is untrue to say  Costs and interest awarded to AWINZ have yet to be finally fixed .
The charitable trust   were not party to the litigation  they allowed their charitable funds to  be used  for personal gain of one trustee  which follows the fact that I have evidence that  in Waitakere City   he  used public resources for private pecuniary gain .. so why would  he not  use charitable funds  for  private gain ?
  Not only have the costs been fixed  they have calculated the interest and   collected   nearly $111,000   a further $30,000  is held in trust   and they have  a statutory demand for  $70,000  which includes the sum held in trust .
These claims have not been made in the name of   the trust  and have been made by Wells alone   and not as trustee of  AWINZ in fact I cannot recall  any of the court documents  for liquidation  or bankruptcy referring to AWINZ or trust or trustee.  .
 The high court matters were not against the trust they were against   the individual persons   and not the charity .
This charity   was set up   as a  trust 5.12.2006  is a different trust to the trust  which allegedly existed   from 1.3.2000
 The trust  set up 5.12 .2006   became a charity.  It did not  exist when  litigation commenced.
 Neither of these two trusts  the  trust deed 5/12/2006  or 1.3.2000 were the law enforcement authority  as the application the minister relied upon was    made 22.11.1999  some   three months  before the 2000 trust deed was allegedly signed and  the trustees other  than Neil Wells  had no involvement in any way with the law enforcement  authority
The trustees  of the 2000  trust had such little knowledge of the approved status (  law enforcement  status)  that   it had to be explained to them at their one and only meeting which occurred 6 years after the deed was signed and without any evidence of the trustees being re appointed. after three years  which is a requirement of the deed.
 Neither of these two trusts were the  litigants in the  court case.   Although  some of  the trustees were litigants  there    has never been any proof that they were together  trustees at the  time   as litigation commenced and  they had no evidence that they  had any   legla capacity  to act together as trustees   prior  to 5/12/2006 or together had responsibilities to the deed prior to 2/12/2006   and from that date they   could only act   with one other.
Costs have been finalized   for the court action which was  taken by three people who called themselves AWINZ but had no proof of  being a trust. ,
Wells commenced  liquidation proceedings on   Verisure  22 December 2011 by attaching a statutory demand to my Christmas wreath.
He had told  MAF in September that he was going to bankrupt me.  He was paid out  some $91,000   in mid June 2012   this sum does not show in the accounts   he appears to have  used charitable funds for self-enrichment  but  no one appears to care.
I was besieged by demands   $7,090.48 demanded  21 June 2012  payable the next day , $17.244.26 demanded  21 June 2012  payable the next day, $23091.47 demanded  21 June 2012  payable the next day,  a total of  some 47426.21, to be found over night .

28 June , 82,987.43   to be found over night
10 July  76,000  demanded by  Wells  and wells and others  to be paid   within 7 days
As soon as he was paid  out  Wyn   Hoadley    went after me for   $16638 but no one bothered to tell me.    I still cant see where that sum  came from  because nothing makes  sense   it certainly is not in the demand  28 June  or in the  July demand  or  the June   amounts
They succeeded in putting my company into liquidation   when they  failed to serve document   on me, they were caught out  and the   liquidation was reversed.
This all occurred while I had proceedings  before the court   to set the  judgement aside because it had been obtained by fraud.
They also attempted to bankrupt me  but the court allowed the money to stay in a trust account  while the   setting aside of the judgement is considered.
He succeeded in releasing most of this money through the  liquidation proceedings.
Neil Wells currently has  a statutory demand  out  against the company

Evidence is available  upon request
  What the charities commission have done by allowing this  matter to stand is to  condone litigants   for setting up a charitable trust   so that litigation  can be funded from  charitable funds.
 It opens the door to   more corruption in New Zealand  simply because  many investigators  dont understand the  legal requirements of Trust .

The  chronology speaks volumes any other interpretation of fact defies logic anc common sense.  ther is no law or statute which supports   any  way that this chronology  is invalid.
Chronology
 22/12/1999  application for approved status  Neil wells tells minister of  agriculture that AWINZ will be legally incorporated.
1.3.2000 trust deed signed  this copy came to me in 2006 from Brookfields, this trust deed is different to the deed which is supplied by   Wells to MAF  they go this version
The application  22/11/1999 is approved , not one of  the persons who signed the trust deed  ( apart from Wells)  AWINZ  despite not   existing gets  coercive law enforcement powers. Effectively Wells  has coercive law enforcement powers   in a pseudonym. the minister confirms  to Wells that this was the application he relied upon    
Neil Wells lied in court on this point  he said that the application had been made after the trust existed.
27.4.2006  a trust by the name of  the animal welfare institute of New Zealand is formed    and is legally incorporated,  and obtains charitable status from IRD, this was  done  by myself and others  to prove conclusively that no  legal person by the nae of animal welfare institute of New Zealand existed. MAF  had believed it existed  and they needed to get the egg off their face because they simply did not check  they had trusted Wells 
This threw a spanner in the works for Wells and he now had to  cover up the fact that  the law enforcement authority did not exist.
10.5.2006    the   only recorded  meeting of the trust 1.3.2000  which  by its trust deed should meet no less than 4x per year , trustees said they had not met  they did not even meet to sign the deed.! Wyn Hoadley becomes trustee   by invisible means.
25 May  2006   Hoadley and Wells  see lawyers to have the    incorporated trust  removed from the register.   As proof of their  existence they send  a copy of the trust deed 1.3.200  for which trustees have resigned.
18.7.2006 despite being told by the registrar of  incorporated societies    to challenge the registration in the  high  court  they decide to use  the district court  for intimidation and thereby   get a quick way to force  the name to be given up.
5.12.2006   After trying to get charitable status Wells is forced into  a position  where by he needs a new   and current deed  as   the old deed does not qualify    so with half the original trustees    he    changed the purpose of the  trust and writes in clauses which allow the   funds he has to be used for the litigation  .
Its identity fraud 101  and  just because they all share a name  it does not mean that they are all the same.
All you need in New Zealand to commit charity fraud  is a law degree standing as a barrister   and  the charities commission    will like MAF  accept any BS you  put their way.
Every day people  are locked up for minor matter    but     slick words  manipulation of  words  and  confusion allow you to get away with crime.
I am continually surprised at the lengths  that    Government departments  and the Council have gone to  condone this corruption   shows    that  Corruption is not  just  condoned in New Zealand it is concealed.
See the  Mayor of Auckland brush off   the " historic"  Corruption of Neil Wells , he does so unilaterally  and  without  allegedly knowing the facts Len Brown acts as judge  and jury. http://www.allaboutauckland.com/video/1907/accusations-of-corruption-within-councils/1   you will need to log in   it is free.
this is my  presentation Open Forum – 28 Feb 2013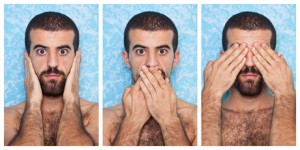 I have to  question  what Wendy Brandon  is  doing jumping to the deference of  former employees.  To me  it indicates  that she is actively concealing corruption .
I have wondered why we actually bother electing  our Councillors    why not just have  Wendy Brandon in  charge.  Today she pulled rank on the mayor andmisled him by alleging that I could not  give my  address to council because there was an injunction  out to prevent me from  speaking out.
Funny  but I don't  recall an injunction with regards to AWINZ  and there  is certainly no injunction which stops me  from   referring to council documents and   pointing out  the  discrepancies between  them.
My address to council can be found here Open Forum – 28 Feb 2013
As soon as I got the word AWINZ,  Brandon jumped up and started talking to the Mayor.  I was told  that I could not continue because there was  an injunction.  I pointed out that AWINZ does not exist, it never has existed  and there is no and  can not be an injunction against something which is not a real.
There appeared to be  considerable apathy with regards to corruption , the two ladies who gave  an earlier address  on the Mt Roskill   buildings drew far more questions than serious corruption.  Wendy had done her work well.
I later got an  email purporting to come from her  which  said  "HAHAHAHAHA Grace. I've told EVERYONE you are crazy and they believe me. In fact I'm getting you locked up HAHAHAHAHAHAHHAHAHAHAHAHAH…Tadpoles in small ponds get eaten up by big fish yum yum yum!"
This was  the second such email I have received from  what purports to be her the earlier one said "Crazy cow. Soon they will come to lock you up…"   very professional if this is her  . Guess to some people it is a crime to speak up about corruption.
I had sent Wendy the two documents  which  i later  attached to my presentation  , I had thought  that   if she was only half competent as a lawyer she  would have seen alarm bells ringing   lets look at the  Memorandum of understanding   and the  job application for Neil Wells and I will show you what I mean.
As you  will see  the MOU is  between  the Animal Welfare Institute of New Zealand ( AWINZ )   and the  Animal Welfare services of Waitakere ( "the linked organisation " )
1.  The Animal Welfare Institute of New Zealand  did not exist in any real or identifiable form  apart from being a trading name for Mr Wells  alone and later a trust which  he set up to cover up  but  got the dates all wrong.
2. The  so called Linked organisation  was  Animal Welfare services of Waitakere
The agreement was  for  Animal Welfare services of Waitakere  to provide inspectors and resources to AWINZ, this agreement had not been passed through Councillors or  the council solicitor.
Neil Wells signs  on behalf of the animal welfare institute of New Zealand,  no mention of a trust or of him  being a trustee. The council  lawyer never had a trust deed on file, but then aparently he was not in the loop.   Wells  signed in the  name of a fictitious organization a pseudonym for himself.
Lets look  at the job application  this  application was made when Tom Didovich( the signatory sor the so called Linked organisation) had to leave the services of Waitakere.
In his application Wells states  " In animal welfare compliance, by successfully leading a pilot programme with MAF
and Waitakere City Council. This led to the formation in 1999 of the Animal Welfare Institute of New Zealand and established an alternative to the SPCA in animal welfare law enforcement, which is able to be extended nationally. The linkage of Waitakere City to AWINZ is core to the continuing successful implementation of animal welfare in the city. "
 Lets identify the   spin This led to the formation in 1999
 In court Wells claimed that  the  " oral trust had formed in 1998, but  supplied a deed showing that  the trust  deed was signed in  2000 . I still have difficulty  getting  my head around the fact that the  people who  allegedly formed  a trust in 2000  made an application for approved status the year before the deed was signed.but then do such time frames matter?……apparently not
As to the argument of an oral trust   the  people came together in   late 1998  when Wells was paid  by Didovich with council funds,  to set up a trust   this is the concept he came up with:  note that  one of  the trustees was the city itself.
An email is  sent 23/12/98  stating "Waitakere City Animal Welfare is setting the standard and to assist its future progress as an approved organisation it is proposing the Council should create a trust with which it will work in harness. An interim trust has been established by Council, with Neil Wells as acting CEO. The Council's final decision on the Trust will be in May"… You wont  find any records of this in council minutes  its all done without Councillors approval. Bit like the truck that was bought a few weeks ago… makes you wonder who runs the show
Things change  quickly  and although we were told  in December98  that the trust existed  by  19 January 1999 Neil Wells tells MAF that "It has now been agreed that Waitakere will no longer be in the trust."
Neil Wells who had written the No 1 bill for the animal welfare act  is  also employed as " independent adviser to the select committee  to  advise on the animal bill at this time  and  it appears that at this stage he has not  declared his conflict of interest. Why should he he was after all writing and advising onlegislatin fro his business plan  .. apparenlty that is quite acceptable here in the least corrupt country see territorial animal welfare authority
While  MAF  lawyers  were confused by the entire set up  the council lawyers appear to have been completely oblivious to  what was going on  and the elected representatives even more so.
MAF request a legal opinion   on the  involvement of  Council in animal welfare issues and suddenly see the light.
On 14/2/99 or there about Wells writes To MAF  stating that  AWINZ will be a charitable trust, this indicates to me that AWINZ has not  as yet been set up and therefore there is no oral trust.
MAF 's legal adviser  returns a negative  response   and the Maf staff  become uncomfortable with the entire venture, in the mean time  council has been left out of the loop entirely.
MAF produces a document  involvement of territorial authorities AWwith regards to  the involvement of  Territorial  authority staff  in animal welfare which if councillors had seen would have caused them to reject  any proposal from wells, hence  they were on my opinion left out of the loop.

Tom Didovich the manager of animal welfare then   seeks to have Wells  complete the  documents  for   animal welfare there by   taking the council lawyer out of the loop  and this  set teh scene for  Didovich to directly contract with Wells.
When a trust emerged in 2006 , although back dated to  2000 ,  not one of the persons   other than Wells had any involvement with the running of AWINZ, in fact they did not meetand significantly in the minutes of the  only recorded meeting since the trust  was allegedly set up , he explains to the trustees  what an approved organisatin is  .  Despite the fact that their deed  said they would meet 4 x per year they   had never had a recorded meeting and allegedly last met  two years earlier.
 Lets identify the   spin  The linkage of Waitakere City to AWINZ is core to the continuing successful implementation of animal welfare in the city. "
 we need to look back at the MOU   it clearly states that the linked organization is  Waitakere animal welfare.
No definition is provided  for AWINZ  and  AWINZ does not exist as a legal person .
therefore this statement is entirely false Wendy  do you  tolerate lies  in   job application? Perhaps I am pedantic about this because I do  pre employment screening  and to me truth in an application  is essential, if an employee tells porkies in the application then he/she is not going to b honest with you further down the road

No where in  his job application  does Neil Wells refer to  the MOU  that he signed with the previous manager  whose job he is now seeking.     Wendy  is this not a conflict of interest that you  expect   prospective employees to declare ?
Do you not care either   Wendy  that  section 171 of the animal welfare act  which Wells wrote and advised on,   allows for the proceeds of prosecution to  be returned  to approved organizations?   Fines are up  to $350,000   Wells was using   your staff    to  locate offenders  which he then prosecuted himself and  banked the proceeds in to a bank account only he had  access to.
Wendy  does it not concern you   that  all the correspondence   for animal welfare  went missing from  2000 – on, do you know  what a red flag in  fraud is ? or are you there to protect  some council employees? I had rather hoped that you would be protecting  the rights of  the rate payers to open and transparent  governance.
Wendy   thsi is a perfect example of corruption in council , much can be learned from it,  if you  ignoe it  it only serves to prove that you  condone corruption  ?  If you  condone corruption of teh past you will also  condone corruption of the future.. as I said coruption is like cancer   you can thave just a little bit .. once you have it  it spreads.
Subject: RE: complaint with regards to Wendy Brandon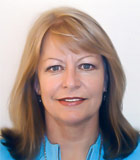 Wendy
I wish to clarify the fact with regards to AWINZ.  I am not on a campaign and I'm not in contempt. I have asked questions from council repeatedly with regards to the   right  of  "AWINZ " to operate  from council premises .. AWINZ  does not exist  it  is a fiction  created by the then manager of dog and stock control . I cannot be in contempt   for questioning something  which  does not exist and something for which there is no court order.
Council has never investigated this use of  council resources for private pecuniary  gain   and it has been covered up  by both you and  the previous  counsel for council.
I am the  victim of gross injustice  , I questioned serious corruption in council  and   was sued  for it in circumstances where I was denied a defence and the uncorroborated evidence of  the council  manager is the subject of a  perjury complaint.
The matter is now before the court  to overturn the judgement  which was obtained by fraud.  The evidence to  show that the judgement was obtained by fraud was evidence which   the council manager sought to have withheld from me.
To get the evidence it has been like extracting hens teeth.    Had Waitakere council and Auckland council conducted an investigation at any time  they would have found   that  the council premises were  being used   for other than council business.
This is evident from the audit report of MAF   which states  "it was at times  difficult during the audit  to distinguish where the structure  of AWINZ finished  and where WCC began  hence it was  at times difficult  to separate the AWINZ organisation  from that of WCC. For example AWINZ inspectors are not employed by AWINZ but are  all employees of WCC page 9   all personnel  ( including the AWINZ  inspectors ) based at the WCC animal accommodation  facility (48 the concourse ) are employees of WCC It must be noted that AWINZ does not have any employees as such , apart from when they contract to the film industry  to monitor AW issues, this did  lead to some confusion regarding he demarcation between the two organisations"   these words are not mine  they are the words of MAF source http://www.transparency.net.nz/wp-content/uploads/2012/10/final-draft-audit-2008.pdf
You appear to have  a fixation about concealing this corruption in Waitakere  and  then on top of it you do business  with Brookfields  who are  heavily involved in   the court action and against whom I have  lodged complaint with the LCRO and the Law society.
I make a complaint about your actions  and you see it fit  to  have my emails diverted so that they only go to you , where does that fit  in with the ethical requirements of lawyers ?
Please provide me with the authority which   enabled you to do  divert me emails     You have an obligation to  the law  and  as  Counsel for council you  have to ensure open and transparent  governance as set out in the  Local Government  act.
I consider your actions to be a gross conflict of interest and corruption.
I am somewhat confused by your statement
 I also confirm that all of the information, records, reports, correspondence and material that is the subject of your ongoing requests has been provided to you by Auckland Council and its predecessor local authority, Waitakere City Council, or it cannot be located, or it does not exist.
I know that I did not obtain  everything that was in the Waitakere animal welfare  file  so   how can you make the statement  above ? It appears to be a fob off to me, I am sorry if it is an inconvenience to you that I ask for transparency on a very serious matter of council corruption.
I have asked you to look at just a few documents, if you were only  a half competent lawyer  those documents   would have had alarm bells ringing.
The evidence and the questions are set out  in my  email and blog entitled  Councillors kept in the dark with regards to corruption
The evidence which proved  that your  council manager was involved in corrupting  are  in your  own documents  you  have no place in protecting   employees, former employees or  fellow lawyers.  You are paid by the public and  need to protect the public from what was a perfect fraud.
I am writing to you in an effort to   deal with this  before taking it to the law society  ,   I look forward to you providing answers  to the following   urgently Please provide me( by way of privacy act )  and  as a provision of the lawyers and conveyancers act  rules of conduct.
with the authority which  gave you the  claim of right to   divert me emails   from the  council computer system.
With   copies of all my emails  which   did not go through to the person or persons  to whom they were addressed  and were intercepted by you
The  memorandum which you sent through  to the  person in charge of the computer system instructing them to divert emails from me.
Any   correspondence between yourself and Brookfields lawyers which pertains to me.
I would  like you to  address  the  criminal offences  section 248-253  crimes act   what I am looking for  is your evidence that proves  that you did not   breach any of these provisions of the crimes act when you   sought to have my emails diverted. I would also like to know   how  these criminal offences fir in with your interpretation that "Such diversion is entirely legitimate and simply a practical measure to ensure that your correspondence is managed appropriately"
Looking forward to your prompt  reply
Regards
Grace Haden
The following is  an  email  sent to Steve Hoadley,s.hoadley@auckland.ac.nz  after I had phoned him 22.01.2013  on ext 87031 (ph + 64 9 373 7599) and asked him to assist  and mediate, he refused to speak to me  .
the email reads
Stephen  as a professor of human rights I am  somewhat disappointed that you stand by and let WYN commit such atrocities on   a fellow human being. If you condone this  it appears somewhat Hypocritical to  me.
She is supporting a breach of the united nations convention against corruption  and  if you were to take some time to look at the evidence you would see that she is not acting  in any ethical  or legal manner.
She has been using her standing and her perceived reputation     to oppress me,  she has torn my family apart, brought huge stress   on me physical physiological  and financial ,  liquidated my company on false evidence ( it was discovered and the company  was reinstated )   ,  and is supporting   the concealment of corruption.
None of this  would have happened if she had   checked the facts when she started with AWINZ   or if AWINZ had actually existed instead of being  a  pseudonym   for Neil Wells.   I realise that she is now in it too deep  and it is much  easier   to keep on the attack of me   and  hold on to that glimmer of hope that she can get away with it. Her incompetence and negligence  is what  has contributed to this  and I hold her  responsible for the part she has played in the concealment of corruption .
She   is a public figure  and I will ensure  accountability of her    , I may even have to resort to picketing outside your home and the    TCDC  but  I will do it .  7 years  of attack is too much  this has to stop.
They are still after $70-80,000, what is the point of me working  I don't earn money  like that   I  will have to sell the  family home    My crime has been to be a whistle blower on serious public corruption…  do you also    condone  what has happened?
If you are concerned  you  would talk to me  you would   at least take time to listen    but    I now realise that this is how the so called elite keep themselves    " pure " it is by  refusing to talk and throwing up brick walls.
Thanks goodness for the internet.   I will be posting this letter to  you  on Transparency.net.nz  so that there is a public record of my  plea for help to you .
Regards
Grace Haden
The following is an article which has been forwarded to me  by the father of a girl who was sexually abused her in New Zealand.
A very valid point is raised  so I   will publish the news item in the interest of transparency
In India this month, in the wake of a violent rape in Delhi, there are calls to suspend politicians accused of sex crimes1.
In the UK over the past few months, resulting from the fallout from the Jimmy Savile scandal, a large number of BBC employees and politicians have been investigated and/or arrested in connection with child sex abuse2.
In the US over the past few weeks, hundreds have been arrested for child sex crimes3.
In Australia in Nov 2012, the government announced a Royal Commission of Inquiry into child sex abuse4.
In New Zealand in Nov 2012, the Head of State, His Excellency, Lieutenant General the Right Honourable Sir Jerry Mateparae presented Queen's awards to two known serial paedophiles, Karl Berghan and Sam Brens5.
Spot the difference?
Sincerely,
Dave (surname withheld to protect the identity of our daughter, this email address is a pseudonym, please contact me via return email  fpeterjackson@googlemail.com )
London
Notes:
1 http://world.time.com/2013/01/02/india-may-suspend-lawmakers-accused-of-sex-crimes/
2 http://www.independent.co.uk/news/uk/crime/scotland-yard-investigating-allegations-senior-politicians-abused-children-in-the-1980s-and-used-connections-to-escape-justice-8411989.html
3 http://www.nzherald.co.nz/world/news/article.cfm?c_id=2&objectid=10857260
4 http://www.cnn.co.uk/2012/11/12/world/asia/australia-abuse-scandal-attard/index.html
5 http://simianpress.com/tag/sam-brens/
TOM DIDOVICH talking works   .. if Talking works Tom Didovich  why don't you  talk  and discuss instead of  covering up corruption !

Good afternoon Karen and Tom ( and others cc'd as  see below )
I am making this an open letter and addressing it to those associated with the talking works  web site.
I have to wonder if  you  have  any formal   relationship  or just simply all come under the same informal banner  I  have not been able to establish if you are  a proper organisation as such because that  very much touches at the heart of my   communication to you.
I was wondering if you  have a code of ethics ?  each of you are  associated   with one another under the same umbrella  and I wondered if  you actually tolerate unscrupulous actions of one of your number   and  if you have required standards of conduct.
I am talking about Tom Didovich  who does not practice what he preaches.  He is  one of three people who have made my life  hell over the past 7 years and I very much would  like this to end.
Tom  is on a trust which has allowed charitable funds to be used to relentlessly pursue me through the court  on a  un proved   claim of defamation   so that the gross corruption which he is party to   could  be covered up.
Tom was  the manager of Dog control in Waitakere city council and   facilitated  a scam   which  meant that  public resources were being misused  for personal gain.
I have written to some of you  about Tom before the post is  here http://www.transparency.net.nz/2012/03/01/talking-works-tom-didovich/
I have just completed three articles about the misuse of the funds which the trust which  Tom Didovich is on –
these articles are http://www.anticorruption.co.nz/2013/01/09/the-lord-dowding-fund-how-to-use-charitable-funds-to-conceal-crime/
http://www.anticorruption.co.nz/2013/01/09/the-truth-about-the-new-zealand-fund-for-humane-research/
http://www.anticorruption.co.nz/2013/01/07/money-for-research/
I am a licenced Private Investigator, Former Police Sergeant  and  was acting for  a dog control officer  employed at Waitakere  who wanted to know why she was  volunteering her council paid time to   the animal welfare Institute of New Zealand( AWINZ )
AWINZ transpired to be just a name , a name which was promoted and associated with Tom Didovich and  through false information which  Tom Didovich supplied to the minister  attained  law  enforcement powers  identical to those enjoyed by the RNZSPCA.
When I Proved that AWINZ did not exist  I  asked the simple question  of MAF  " why does this law enforcement authority  not exist?"
and asked Waitakere city council "why this organisation operated from their premises and used their staff and infrastructure?".   Didovich had signed an agreement with Neil Wells for AWINZ   see here   then when he left council Wells took Toms position  and Tom became a member of a trust  called  AWINZ   all in an attempt to cover up.  Tom is   up to his neck in this convoluted corrupt practice   .
As a result of this   Tom Didovich has been a party to the  supporting the court proceedings financially through the use of the Lord Dowding fund , and  becoming part of a cover up trust to confuse the authorities and mislead the court. I have  approached him several times and asked him to talk  because talking works    but  he   continues down the  path of abuse, which in my mind contradicts everything he is  now supposed to stand for.
He is  intrinsically  entwined in this entire corrupt saga  which  has  torn my family apart , cost me my 23 year  marriage , saw my company liquidated on false evidence, seen continued   court  action  to  financially strip  me( it has cost me  some $300,000) .   My crime:  I was a whistle blower on a  matter of public concern.
So I am  asking each and every one of you
do you condone   one of your own  causing the very  problems which you  are there   to solve,  I was near suicide a number of times, suffered depression   and lived in fear for many years   with what Tom and his associates were doing to me.
If talking works  and  you live by your mantra  would  you intervene  and   assist  someone who is   being abused at the hands of one of your own.
Will you help me and support me
You  either  walk the talk or  you stand by and allow abuse to continue.
I would welcome your support.
I will post a copy of this  on my transparency  web site   . I look forward to seeing that you  people are genuine  with regards to your  cause.
Regards
Grace Haden
VeriSure
Because truth matters
Phone (09) 520 1815
mobile 027 286 8239
visit us at  www.verisure.co.nz
From: Grace Haden [@verisure.co.nz]
Sent: Thursday, 10 January 2013 2:27 p.m.
To: 'karen@talkingworks.co.nz'; 'tomdidovich@gmail.com'; 'kamar@ihug.co.nz'
Cc: 'info@counselling-therapy.co.nz'; 'john.tetley@clear.net.nz'; 'braithwaites@orcon.net.nz'; 'zoevucich@thepractice.net.nz'; 'debelsburycounsellor@xtra.co.nz'; 'itransforme@gmail.com'; 'shireen_tresslor@msn.com'; 'ms.heartspeak@gmail.com'; 'karinrup@gmail.com'; 'kathryn.ryan@xtra.co.nz'; 'laura@narrative.pro'; 'janfulford@xtra.co.nz'; 'trish@trishgoldstone.co.nz'; 'yolanda@newpathways.co.nz'; 'barbara.reardon@acap.net.nz'; 'tony.reardon@acap.net.nz'; 'alison.edwards@slingshot.co.nz'; 'angelikaschuster@xtra.co.nz'; 'chrisredemski@hotmail.co.nz'; 'psychelp@xtra.co.nz'; 'mary@maryfarrell.co.nz'; 'stefanie.rockwell@yahoo.co.nz'; 'trish@trishgoldstone.co.nz'; 'angelikaschuster@xtra.co.nz'; 'jaz.hold@xtra.co.nz'; 'chris.johannis@gmail.com'; 'janetredmond@gmail.com'; 'judy@richtapestry.co.nz'; 'robynha@xtra.co.nz'; 'jyielder@gmail.com'; 'linderose@ihug.co.nz'; 'maryjgrant@xtra.co.nz'; 'rachael.feather@gmail.com'; 'hotfoxes@xtra.co.nz'; 'shaneenjoan@ihug.co.nz'; 'stefanie.rockwell@yahoo.co.nz'; 'smj@ihug.co.nz'; 'synthesis-therapy@slingshot.co.nz'; 'chrischisholm@callplus.net.nz'; 'isabella@accesspsychotherapy.co.nz'; 'agnes.sigley@xtra.co.nz'; 'crispinbalfour@gmail.com'; 'carym@orcon.net.nz'; 'cathmcwhyte@ihug.co.nz'; 'blairschulze@gmail.com'; 'mindbusiness21@gmail.com'; 'fionahardy@ihug.co.nz'; 'galyna@harmonycounselling.co.nz'; 'giselle.troy@xtra.co.nz'; 'mrv@xtra.co.nz'; 'jill@duncalfe.co.nz'; 'k.trayfoot@hotmail.com'; 'k.trayfoot@hotmail.com'; 'martaf@xtra.co.nz'; 'info@melodiekcounsellingandmediation.co.nz'; 'moirashorten@watermarkcounselling.co.nz'; 'info@robertstclinic.co.nz'; 'wendy.watermark@ihug.co.nz'; 'info@gtcounselling.co.nz'; 'lindabean.counselling@gmail.com'; 'counsellingandfamilytherapy@gmail.com'; 'nicolesmale@xtra.co.nz'; 'debbiepenlington@optionscounselling.co.nz'; 'janette@jpcounselling.co.nz'; 'whitimarama@windowslive.com'; 'fliss@inspire.net.nz'; 'samantha.head@xtra.co.nz'; 'jason@thinkwell.co.nz'; 'natalie@lifetransformations.co.nz'; 'liz-don@xtra.co.nz'; 'pacificaddiction2@clear.net.nz'; 'saraellen.parsons@yahoo.co.nz'; 'sherinem@clear.net.nz'; 'viv.pender@paradise.net.nz'; 'sally@authenticharmony.co.nz'; 'catherine.burbery@gmail.com'; 'catherine.burbery@gmail.com'; 'hemadeva@paradise.net.nz'; 'sarah_robby74@yahoo.com'; 'jeanniehorncounselling@hotmail.com'
Subject: corrupt practices of Tom Didovich will you support me or condone his actions?
A kind contributor has  brought  the The Wislang Case to my attention  . Wendy Brandon was  at that time Chair woman of the medical disciplinary tribunal .
The  detail of The Wislang Case can be READ ONLINE or DOWNLOAD as Adobe PDF.
This document  contains a  Quote from Sir William Wade
"It is fundamental that the procedure before a tribunal, like that in a court of law, should be adversary and not inquisitorial. The tribunal should have both sides of the case presented to it and should judge between them, without itself having to conduct an inquiry of its own motion, enter into the controversy, and call evidence for or against either party. If it allows itself to become involved in the investigation and argument, parties will quickly lose confidence in its impartiality, however fair-minded it may be. This principle is observed throughout the tribunal system, even in the adjudging of small claims before social security local tribunals and supplementary benefit appeal tribunals by a departmental officer. Naturally this done not mean that the tribunal should not tactfully assist an application to develop his case, particularly when he has no representative to speak for him, just as a judge will do with an unrepresented litigant."
I have seen in the handling of  the AWINZ matter  that Wendy Brandon   does not undertake investigations and  is even reluctant to   look at the   story from both sides , she has totally ignored my  pleas to her to  look at a simple document. The MOU   in which Mr Wells is both sides of the   agreement.
One would have thought that it would have been acceptable for Mr Wells to have declared his conflict of interest in his  application for  Mr Didovich's position    But Wendy Brandon prefers to throw court documents  which were obtained   through fraudulent means  -at me  and   attack my character.
I have to wonder if Wendy still thinks that she is on a tribunal?  her  position now is   as a lawyer for council protecting the public interest.  It is in the public interest that   the  public resources are not used for personal gain.
One lesson I have   have learn is that when people cannot attack the issue they attack the person.
Wendy  why are you attacking me    and why are you advising the Mayor that he should not speak to me?  What agenda is hidden  why do we  hide  public corruption    why do you condone it?
If I receive a response from Wendy I will let you  know.. don't hold your breath  I'm not.
Please read the Wislang case  it  speaks volumes.
I have received  a further reply from Wendy Brandon  it appears that attack is the best form of defense .  In the interest of transparency, the correspondence is below
From: Grace Haden [mailto:grace@verisure.co.nz]
Sent: Friday, 23 November 2012 10:08 a.m.
To: 'Wendy Brandon'
Cc: 'info@ombudsman.parliament.nz'; 'd.carter@ministers.govt.nz'; 'charles.chauvel@parliament.govt.nz'; 'Catriona McDougall'; 'kennedy.graham@parliament.govt.nz'; 'Mayor Len Brown'; 'Rob Stock (SUN)'; 'Councillor Sharon Stewart'
Subject: RE: request for urgent investigation by council
Wendy
You would not be re litigating anything.   There is a huge difference between    a defamation claim and   the claim  of corruption.    Why does it take 7 years to   bring corruption to the attention of council ?
The court has been used to pervert the course of justice   and as I have told you    there is a proceeding currently before the    court    for obtaining a judgement by fraud.
You appear to have a very back to front way of dealing with corruption .
I would presume that you have assessed the information which I have sent you   and that you are  now actively condoning the use of council premises    for private pecuniary gain  by council employees  and that you are condoning  council managers contracting to themselves. You are now allowing your office to be  used for the concealment of crime and I will be making a complaint to the law society accordingly.
You  are making  me out  to vexatious based  on the   uncorroborated evidence of Mr Wells  who was compelled to    deceive the court because of the  implications the truth had on his career.
You  are condoning the use of  council facilities  fraudulently  and   you are not acting  in the interest of the  administration of justice .
Questioning corruption has cost me  an obscene amount of money.  Do  you honestly think that  any one in their right mind will ever  question corruption In  council  again.
Those who are employed are  quietly disposed of by confidentiality clauses   , those who are not  employed like myself  are hammered into the ground  and totally annihilated  through persons like yourself  who will not  even look at the most basic  of  documents and asses  that there is something terribly  wrong.
Wendy  attack  has always been the best form of defence and by you attacking my  character and reputation using  judgements  which are before the court for having been obtained by fraud   are  denigrating me  You are attacking me  because you cannot attack the issue . the issue is that council   resources have been used fraudulently and  you  are ignoring  it.
You are doing everything in your power to  get me out of the picture.  You know  that  through your actions  Corruption will flourish in Auckland city   because you are condoning it.
Just let the rate payers pay more  so more   people  can   gain   privately.
This is a well-documented and researched  example of corruption  it is under your nose  and you don't even want to learn from it..  that is not just ignorance  it goes to negligence.
A  lawyer  with integrity  would look at the documents  I have brought to your attention and  would  act  to ensure that councillors  are briefed on the perpetration of corruption in council   learning from the past prevents  expensive mistakes in the future.
How much more is going on and how much more are you condoning?   What is in it for You  Wendy?  Surely   your objective should be to  protect the  councils assets and resources  and ensure that they are being used for    a proper purpose. You are not  doing that Wendy   and it appears to me that you are failing the people of  Auckland.
I do have to  wonder who is paying your wages , strangely enough I thought it was the rate payers  not   employees within  council who   have your loyalty  to  ensure that corruption is concealed.
Regards
Grace Haden
VeriSure
Because truth matters
Phone (09) 520 1815
mobile 027 286 8239
visit us at  www.verisure.co.nz
From: Wendy Brandon [mailto:Wendy.Brandon@aucklandcouncil.govt.nz]
Sent: Friday, 23 November 2012 9:10 a.m.
To: 'Grace Haden'
Cc: info@ombudsman.parliament.nz; d.carter@ministers.govt.nz; charles.chauvel@parliament.govt.nz; Catriona McDougall; kennedy.graham@parliament.govt.nz; Mayor Len Brown; 'Rob Stock (SUN)'; Councillor Sharon Stewart
Subject: RE: request for urgent investigation by council
Dear Ms Haden
I refer to my email correspondence of yesterday and confirm that if you wish to complain about the responses you have received to your various LGOIMA requests of the past weeks, you have the right to complain to the Ombudsman.  I have read both of the High Court and District Court judgments (attached) and it would be inappropriate for me to engage in any re-litigation of matters that have been heard and determined by the courts.
As per below, I am satisfied that over the past several years you have received all of the information held by the former WCC in relation to AWINZ.  No new information relating to AWINZ has come into existence in Auckland Council. Given the very strong findings in both the District Court and High Court judgments, your continued requests are vexatious and are accordingly, declined.
Yours faithfully
Wendy Brandon
General Counsel
I had a reply from Council  Only after I sent a chaser through FYI  My response and Wendy Brandon's email    here with
Wendy
Are you aware that the decision which you are referring to was obtained by fraud. It is currently before the court  to set aside the judgement .
Whistle-blowers have historically been targets for defamation claims.
In any case it has nothing to do with the  complaint that the  council premises , staff and infrastructure  were being used by the fictional organisation AWINZ which was in reality a   private enterprise run by the  manager of dog control . a form of corruption  called public office for private pecuniary  advantage.
As a lawyer  you would  be shocked at how the defamation matter  was  won.
It is extremely difficult to  win  if they use false claim to  create costs against you,  strike out your defence of truth and honest opinion , skip the formal proof hearing, use your affidavit in mitigation of damages against you   and  then  they commit perjury in their uncorroborated evidence.
I was in the LCRO with regards to the conduct of the lawyers concerned on Tuesday.  They were exonerated by the law society when  Neil Wells   provided the law society with fabricated evidence- relying on a council employee to  manufacture a minute   dated 2006  in 2011  when  overwhelming independent  evidence exists that the 2006  minute  had been lost in a computer crash .
In the meantime  all this would have been averted if the   council lawyer at the time Denis Sheard had actually gone and spoken to the  dog control officers and questioned why Mr Wells  did not declare his conflict of inters in  his application  for the position of manager animal welfare. Instead three council  employees were dismissed   because they  were seen as a threat to exposing this  venture .
AS council lawyer  you need only look at one  document to see the red flags    that document is the attached or available at    http://anticorruptionnz.files.wordpress.com/2010/01/mou-waitakere.pdf
Animal welfare institute did not exist  it is not a legal entity in its own right, council did not  have a copy of any evidence of its existence.
Wells and Didovich sign the MOU    Didovich for council  wells for the fictional organisation
Wells later took over Didovich's role     and became  both parties to this agreement   he never declared the conflict of interest in his application http://www.transparency.net.nz/wp-content/uploads/2012/10/4-oct-2005-job-application.pdf
If that doesn't have alarms   ringing  then I don't know what will  ,, if you can condone such evidence without investigation  then  I have serious concerns about your integrity.
Didovich is   intrinsically entwined in this whole matter , he paid for  legal opinions  to facilitate the setting up of AWINZ , he paid Wells to set up AWINZ and  later became a trustee of a  trust which was used to cover the whole thing up.  Yet you continue to attack me !
Mr Wells re branded  the council facilities  so that the logos of the   council pound and AWINZ were identical.
this was not in colo

ur  it was printed on a donation  flyer along with the council Logo
these Logo's are still on the council   premises and vehicles.
Maf commented final draft audit 2008 "it was at times  difficult during the audit  to distinguish where the structure  of AWINZ finished  and where WCC began  hence it was  at times difficult  to separate the AWINZ organisation  from that of WCC. For example AWINZ inspectors are not employed by AWINZ but are  all employees of WCC page 9   all personnel  ( including the AWINZ  inspectors ) based at the WCC animal accommodation  facility (48 the concourse ) are employees of WCC It must be noted that AWINZ does not have any employees as such , apart from when they contract to the film industry  to monitor AW issues, this did  lead to some confusion regarding he demarcation between the two organisations"
Wendy if you can in all  fairness ignore  all the evidence   that I have put before you then you are   either incompetent or corrupt yourself.
You are all that stands between the public's money being  misappropriated
If you do not act then I  take it then that you condone
managers contracting to themselves
changing the logos of a council  facility so that they are almost identical to  those  of their  fictitious entity
making money from the   work of council staff as a side line
and that such  action  then  does not warrant investigation  .  You simply prefer to shoot the messenger.
Wendy as an in house   solicitor I am advising you  that   your obligations are to the rule of law and the administration of justice You have a legal obligation not to  use your office for fraud.  Section 66 Of the crimes act   parties to the offence   must strike close to the heart.  If you actively cover up the  corruption and the fraud  then   you are not only in breach of your rules of ethical conduct you will also become an accessory after  the fact.
I look forward to an invitation from you to meet with you so that I can place  all the evidence I have before you  . Ordinary people  get it they understand  they are appalled.
The reasons I have asked for more information is that   under the public records act   your records should be available and archived.  The fact that the records are missing on such a contentious matter is another   red flag which you should be noting.
The council has not once investigated this matter   had the council acted properly in the beginning   I could have been spared many years of   character assassination and a lot of expense.
I am able to come in  and see you tomorrow  or  next week     and I will personally place the  documents in front of you  which will  illustrate  that  there was a serious issue   in Waitakere dog and stock control.
Please let me know what time suits you and I will be there.
The council cannot condone corruption – If this corruption occurred  and you have allowed a blind eye to be  turned  then what else is   being ignored?
Regards
Grace Haden
VeriSure
Because truth matters
From: Wendy Brandon [mailto:Wendy.Brandon@aucklandcouncil.govt.nz]
Sent: Thursday, 22 November 2012 3:29 p.m.
To: 'Grace Haden'
Subject: RE: request for urgent investigation by council
Dear Ms Haden
For the record:
1. I did not respond to a LGOIMA request from you within an hour. You made the request in question on 24 October 2012, and I responded on 2 November. On 5 November I confirmed that response. My response was made in good faith and I am satisfied that the WCC documents (dating back to 2000 and 2008) cannot now be located and possibly never existed. In one of your emails and/or your request you alleged that the information was "actively concealed" from Waitakere City Councillors and Council officers at the time so its not surprising that it cannot now be located, or its existence confirmed.
2. My response was given in good faith.
3. The information you have listed below is not the same information that you requested on 24 October. Accordingly, it has been treated and considered as a fresh request and it is refused pursuant to section 17(h) of the Local Government Official Information and Meetings Act 1987, because it is vexatious.
4. This response to your most recent request is similarly made in good faith and because I am satisfied on the basis of my inquiries that all of the information held by the former Waitakere City Council in relation to AWINZ has been provided to you in response to the many, many requests for information you have made to both Auckland Council and Waitakere City Council since approximately 2006. I am also mindful of the Decisions of the District Court and High Court (attached) and the findings and orders made in those judgments, and your apparent refusal to observe due process either in the context of the court orders or the LGOIMA process.
5.    As always, you have the right by way of a complaint to an Ombudsman under section 27(3) of the LGOIMA to seek an investigation and review of this refusal.
Yours faithfully
Wendy Brandon