Open letter to the Directors of Transparency International New Zealand
The Governance body of Transparency  New Zealand Limited hereby wishes to express concerns with regards  to the  " integrity " of your organization
You may or may not  be aware that Transparency New Zealand was formed when  Director Grace Haden was declined membership   to TI-NZ  on an application which stated that  she was  a Former police prosecuting Sergeant , Member of the certified fraud examiners association  and  a licensed private Investigator.
Transparency New Zealand  and Transparency International NZ   are very different  in that  TI-NZ wishes to   sell New Zealand to the world as the least corrupt country, while Transparency New Zealand wishes to expose corruption  so that   it  does not spread.
We often hear of people who have had cancer and ignored  it , their fate is all too often  sealed , then there are those  who identify  cancer  early and act  , they generally have a much better prognosis ( depending on the type of cancer )
Corruption and cancer  are pretty much the same thing.  Cancer is caused by  the corruption of  cells.
We cannot  deny that corruption exists , we cannot  simply pretend that it is not there  and above all  we must never reward bad behaviour e.g. by claiming that   those who in reality conceal corruption have integrity ( your integrity study )
While Transparency International New Zealand deals with perceptions , Transparency New Zealand  deals with reality .
The reality is that every day peoples lives are destroyed by our unjust legal system  which has no accountability  and has become a tool which criminals use to commit and  conceal crime.
Our very own minister of Justice said this week that we have  a legal system not a justice system 
The old saying that  it is a court of law not a court of justice is some what cynical and unfortunately is true
yet TI- NZ  states " The judiciary provides a system of justice in accordance with the requirements of a legislative framework." page 107  Integrity Plus 2013 NZ NIS ..

So could some one please explain why TI-NZ  believes that the  court deliver justice  when the people know it does not   and   this  belief even extends to the minister of justice !  TI NZ  state " The court system is seen to be free of corruption and unlawful influence."  It is obvious from that statement  that   no one involved in the integrity survey has spoken to   any of  the  actual court users especially those  involved in the family or civil courts
While  Transparency New Zealand 's stated objective is to seek accountability  and is true to that objective ,  this  does not appear to be the case with TI-NZ with its objectives.
1. TI-NZ   claims to be   "nonpartisan " but it wont let me or any other  person who is in  any way  associated  a  victim of  corruption   join, RI NZ simply does not want to hear about the prevalence of corruption in New Zealand . There by proving that   TI NZ only accepts members who claim that there is no corruption in New Zealand . yet its membership is full of government  bodies  and members of the universities .
2. TI-NZ will undertake to be open, honest and accountable in our relationships with everyone we work with and with each other..
yet Susan Snively on her linked in profile  claimed to be the  director of a company which  did not exist  Suzanne Snively ONZM _ LinkedIn.   oops typo
Former director   Michael Vukcevic  slipps  an LLb into his  cv oops typo again
The profile of director Murray Sheard falsely portrays him to be a current lecturer at Auckland university in conflict with  his linked in profile.. another  typo ?
The web site of transparency International  has been  set up  by  an American resident   also named Snively and  using a company which there is no record of  . ? Nepotism  and  use of  another fictitious  company again. But who would notice as the web site   states that you need less  due diligence in dealing with New Zealand  companies.
3. Transparency International New Zealand  appears to be supported by  Business,  government departments and academics  amongst the members are the SFO,  office of the auditor general , ombudsmen ,   Human Rights Commission, Ministry of Social Development,  NZ Public Service Association,  Ministry for Justice,  Statistics New Zealand
School of Government, VUW
Ministry for Justice
Statistics New Zealand
The Human Rights Commission
Ministry of Social Development
The Treasury
Inland Revenue
Department of Internal Affairs
Corrections
Department of Conservation
Ministry of Transport
Civil Aviation Authority
New Zealand Transport Authority
Maritime New Zealand
Te Puni Kokiri
The State Services Commission
The Ombudsman
Ministry of Pacific Island Affairs
The New Zealand Defence Force
Department of Prime Minister and Cabinet
The Serious Fraud Office
Crown Law
NZ Public Service Association
The Gama Foundation
Bell Gully
VUW School of Government
PwC
Deloitte
KPMG
Human Rights Commission Launch Day
School of Government Institute for Governance and Policy Studies Wellington
Wellington Girls College
Thorndon New World
NZTE
Institute of Directors
BDO Spicers
Russell McVeigh
Chapman Tripp
Gibson Sheat
Susan Gluck-Hornsby
Chen Palmer
Juliet McKee
Claudia Orange
Te Papa
4. the objectives  of TINZ appear to be to encourage business growth  and a very dangerous claim is made  that  "Trading partners recognise cost savings for dealing with New Zealand through less need for due diligence, lower contracting costs, and a culture intolerant of corrupt middle men with whom to transact business."
Transparency  New Zealand believes that this statement is tantamount to entrapment   as first you  are ripped off and then you find you can do nothing about  it. this all happens very publicly with hoards of people standing about  saying I see nothing.
Transparency New Zealand  advocates  the  " trust but Verify "  approach  to any dealings with any company or person  anywhere .
5.  TI-NZ claims to be  "A caretaker of New Zealand's high trust, high integrity society" But  apparently as mentioned before they do not lead  by example.  We question  what High integrity is  when   by our experience you simply cannot  report corruption .
There is also a difference in what  our definitions are of certain terms as  illustrated in the FAQ  section of  the transparency international NZ  web site
How do you define corruption?   click link for TINZ,s  definition
Transparency New Zealand :Corruption is dishonest activity in which a person acts contrary to the interests of the University and abuses his/her position of trust in order to achieve some personal gain or advantage for themselves, or provide an advantage/disadvantage for another person or entity.
 It also involves corrupt conduct by an organization , or a person purporting to act on behalf of and in the interests of the organization , in order to secure some form of improper advantage for the organization  either directly or indirectly.
 Corrupt conduct can take many forms including:
 conflicts of interest ( government departments paying for   " integrity" reports )
taking or offering bribes
dishonestly using influence ( promoting business in New Zealand  though claims that there  is no corruption )
blackmail
fraud
theft
embezzlement
tax evasion
forgery
nepotism and favouritism( this includes having a relative   designing a web site through a fictitious company )
 NOTE: Corruption does not include mistakes or unintentional acts, but  investigations are   required to determine intent.
What is "transparency"?click link for TINZ,s  definition
Transparency New Zealand : Being open  , truthful  and   lacking  concealment .
What is bribery?   click link for TINZ,s  definition
Transparency New Zealand : Bribery is an act of giving money or gift giving that alters the behavior of the recipient. Bribery constitutes a crime and is defined by Black's Law Dictionary as the offering, giving, receiving, or soliciting of any item of value to influence the actions of an official or other person in charge of a public or legal duty.
The bribe is the gift bestowed to influence the recipient's conduct. It may be any money, good, right in action, property, preferment, privilege, emolument, object of value, advantage, or merely a promise or undertaking to induce or influence the action, vote, or influence of a person in an official or public capacity.
What is fraud?  click link for TINZ,s  definition
Transparency New Zealand:Fraud is a deception deliberately practiced in order to secure unfair or unlawful gain . Fraud included Identity fraud  and the use of    " organizations" which do not exist.   In New Zealand  one of the largest vehicles for fraud  are trusts .
Transparency New Zealand is extremely concerned with the conduct of TI-NZ . We suspect that the directors have handed over the  reins to just one person  an economist who  misunderstands  the importance  of  corruption prevention . We suspect that   her objectives are to assist  business development and growth rather than  combating corruption . We believe that Susan Snivley is an excellent business  woman  with an objective of  bringing in money  rather than an objective of independence.
True corruption prevention  comes from Accountability  , I gave this  example of accountability to a director of TINZ recently  with regards to Suzanne Snively  LinkedIn profile which claimed she was the director of transparency International Limited
We  believe that Susan Snively wished to  create a false perception of her abilities , she   was blowing her trumpet  too vigorously and duplicated   some  of her roles and presented those as though they were different entities.
 Because no one checks in New Zealand  when may have believed that   she could get away with it.. this is often  the case.
 Corruption = Monopoly + discretion – accountability
 Susan had control over her    Linked in account ..   Monopoly
 She and she alone  had discretion of what was presented.
 We are holding her accountable
 =   Linked in profile changed.  and no corruption

I also gave an example of perception
When I was on Police patrol  in Rotorua   , I saw a decapitated cat on the road,  I made a comment   to the driver   about the grizzly  find.
 He disagreed with me   and said that it was nothing more than a plastic bag.   
 Because our views were so different we  went back   and  on close inspection found that we were  both right, it was a cat  with its head stuck in a  plastic  bag.  
 The reality was that he cat lived to see another  day .  Happy ending  !!!!
 When  you  deal with perceptions   you cannot  just look  from one side. You have to   look at the  facts and consider the views of   many and not just a few.
 You cannot  promote   the lack of corruption by will fully being blind   and  intentionally ignoring the corruption which is occurring.
 To  examine  the corruption  which is occurring and to call for accountability  for those  involved is what  will  prevent corruption from  blowing out of control.
 What good are laws which are not enforced,  codes of conduct which are ignored  , and processes which are  flawed.
 ACCOUNTABILITY   is what   we should be insisting  on , and by doing a report showing e.g. that the auditor Generals office is  doing  fantastic work  , when they are openly ignoring corruption  and fraud,  does not serve NZ .
 A report which has been funded  by the party concerned   is not an impartial report.
 The office of the auditor general is a member of transparency International  and  has given $15,000   and $30,000 in two consecutive years ( I have not checked beyond  that ) when you get $30,000  from someone  and want to get $30,000  again next year you will give them a favourable report.    This process is akin to  reverse bribery   where the state is paying  someone to give a glowing report .
  Being no partisan and  apolitical  is not enough  TI NZ should be totally Neutral   and not be acting   for an on behalf of businesses in New Zealand to encourage business growth.
I  look forward to working with Transparency International New Zealand to  truly  strive to make New Zealand Transparent  by focusing on  ACCOUNTABILITY  .  I would  like to start by making   Transparency International Accountable to  their code of ethics and the definitions of  fraud and corruption  which I have provided  above.
We look forward to hearing  from the directors  of TI-NZ   and we undertake to  publish their response .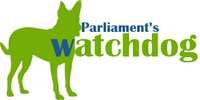 Transparency International ( New Zealand) has  recently   undertaken a national integrity survey.
A quick look at their  web site http://www.transparency.org.nz/   flashes up messages   such as" Least corrupt public sector in the world "."New Zealand's high trust public sector is its greatest competitive advantage"
The  integrity survey cost $174,320  , the accounts do not reveal  who  the recipients of that payment was  but  I  do believe that a sizable chunk of it went to the  chair person Susan Snively  .
the   survey was funded in the following manner
Income
National Integrity Systems Assessment
Donation: Gama Foundation        $15,000
Office of the Auditor General        $30.000
The Treasury                                    $30.000
Ministry of Justice                          $30.000
Statistics New Zealand                   $15.000
States Services Commission          $10.000
Ministry of Social Development  $10.000
Other                                                 $55.000
now   look at the pillars of the  integrity system     they are
Legislature (pillar 1)
Political executive – Cabinet (pillar 2)
Judiciary (pillar 3)
Public sector (pillar 4)
Law enforcement and anti-corruption agencies (pillars 5 and 9)
Electoral management body (pillar 6)
Ombudsman (pillar 7)
Supreme audit institution (pillar 8)
Political parties (pillar 10)
Media (pillar 11)
Civil society (pillar 12)
Business (pillar 13)
looking in particular at the   Supreme audit institution  you will note that the $15,000  donation in 2012 and the $30,000  donation 2013 have  not been wasted.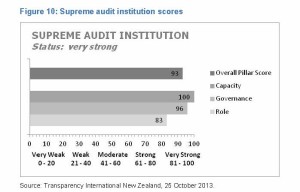 When you see high scores like  that you  could  be mistaken in thinking that this is the reality . The reality is that Here in New Zealand we are very good at manipulating  data .
Three pages worth looking at  at the  auditor generals  we  site
how fraud was detected ,   Fraud types   and methods of committing fraud
Fist of all How fraud was detected
Internal control systems were deemed to be the  most effective  method of detecting fraud .  This is best assessed in conjunction with the  Price Water House coopers publication  prepared on behalf of the auditor general page 85  is particularly interesting in that    it shows   a very  low percentage of  entities having a whistle-blowers hotline.
But internationally Whistleblowers  are Still the Best at Detecting Fraud.
It is no surprise that  this is not the case in New Zealand as the systems are not in place   for whistle blowers according to the auditor generals  own figures   .
What I notice here is that  all the frauds are $$ based.  In true auditor style   we need figures.  but not all frauds    occur   in such a way that   good book keeping can pick them up – there is a very large  field  called Identity fraud   which  is not represented in the tables  and I wonder if it is at all  considered.
Again  we have the word theft    occurring   repeatedly  , Theft generally implies that you have something  and next it  is gone without your  permission.
The frauds which are very prevalent in New  Zealand  are identity frauds   perpetrated through  fictitious organizations and secret trusts.
Money is moved from one entity into a seemingly legitimate trust and then the trust  is   split off  and  dissolved  in a very non transparent manner
The fraud which has impacted on my life  is one where  a person   pretended to be a trust.    a  fictitious trust obtained law enforcement powers  and   the one  person  carried out  the duties of  this fictional trust using the staff and resources of  a council .    This  type of  fraud is apparently condoned by the  auditor general as shown by this  correspondence.correspondence with the auditor general
The office of the auditor general   claims to be Parliaments watch dog  it would appear that   this watch dog is asleep  as the office of the auditor General in New Zealand condones  fraud   as follows
1.

      

Making a false application to the minister 22 November 1999  this document in itself is a fraud on the government .. using a document for a pecuniary advantage.  AWINZ does not exist it is not a legal person in any manner or form.  

condoning a criminal act.
2.

      

Central government  giving   coercive law enforcement powers to  an entity which does not exist   and no one checks for  its exists, even when they know it does not exist they continue to   pretend that it does. 

condoning a criminal act.
3.

      

MPI  not having the slightest idea of what a trust is and how a trust should  function,  and allowing the  false application   to be justified because   6 years later  they received a trust deed  which was signed 3 months after the application was made.   The fact that the people who  had signed that deed   had never met or made a valid decision between, was totally beside the point.

condoning  incompetence .
4.

      

MAF ( now MPI) not being in possession of a trust deed with  the  party to whom law enforcement powers had been  given  and then getting a trust deed  which was  altered or fabricated,  and ignoring this despite having this pointed out to them.  Deed  provide  June 2006   this is the deed MAF have on file

condoning  incompetence .
5.

      

Using fictions names   for  contracts to local and central government.  Mou Waitakere  &   MOU MAF 

condoning a criminal act.
6.

      

Council employees contracting to themselves Mou Waitakere   ( Mr Wells became  both parties to this contract). c

ondoning a criminal act.
8.

      

Council manager writing to   the  crown consenting to the use of staff and resources to   fictional third parties  North shore city   and Waitakere city 

condoning this corrupt  action.
12.

  

The processes within the government  department and councils  are such that they serve to conceal  fraud as the very  persons involved and implicated   for their lack of diligence are put in charge of the release of information, additionally Mr Wells was consulted on  what was released to me  and  what was not   there was no impartiality between  the department/ council and  third parties

condoning this incompetent practice  .
Why do we have to  pretend to be the  least corrupt   why cant  we deal with the reality  , Corruption happens,  dont condone it deal with it  that will  ensure that   corruption does not  ruin lives .
By outsourcing  your services to private enterprise  teh office of the auditor general  has lost control over the process , but in the  end   its the perception  that  is worth  preserving  and that is  why the office of the auditor general is a member of transparency  International New Zealand , that is as good as any watch dog being a member of the local gang.
so much for the rules of independence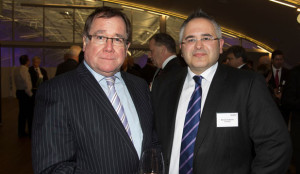 Just recently there was much discussion on a Linked in forum  CV Fraud, is this a sin or not    the topic of  Michael Vukcevic was raised as it had just been in the news  . Today  as a result of that discussion  I have received several copies of the offending  CV which is apparently doing the rounds.
I have cropped it  to  make it download faster  but otherwise I am assured by  various sources that  this is the CV is that which  he submitted for  the job at  Baldwins.
I  routinely check  CV's  for my clients  and  I cannot accept  Michelle Boag's  statement 
"This is a bit of a storm in a tea cup," Ms Boag, an executive adviser to the Middle East Business Council, said.

"As I understand it, he should have had the word 'incomplete' next to LLB. Having said that, I don't know why it wasn't there."
this is the offending bit

It appears to me that  the claim of having a LLB is conclusive. It does not say studied for  LLB and BA  and  deceptively  avoids saying that  the LLb  was not attained.  the statement is  clear. LLB,  BA  indicating that the   person whose Cv it is   holds those degrees.
Going back  to a former life of Michael Vukcevic  we find  an interesting   story when he was a  recruiter in the It industry , he states  in this article  entitled Values pay off for everyone
The reason the Curriculum Vitaes they put forward have such a high  success rate is due  to a range of factors .
Let me  guess what that   some of those factors are  could it be that he left this degree of his CV
It is certainly my experience that people who  make it big  after coming from no where  do so  with a  tad of blarney.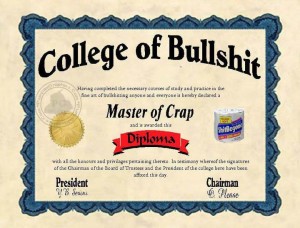 I would welcome   any input from any one who  can   give any  formation   with regards to  Michael Vukcevic's   career path .
For recent news items see
Fake degree forces new resignation for Vukcevic
False law degree stoush 'storm in teacup' – Boag
Boss admits he had no law degree
Vukcevic admits he has no law degree
CEO steps down after fake degree exposed
Vukcevic Quits Business council
see also
I have it  in black and white   Auckland council have no policy   with regards to  trading with  undefined or unidentifiable  entities.
My  long over due LGOIMA was addressed  last night the actual response is here EY report response
I have referred to the actual report  previously in the post The Ernst and Young report into Len Brown not worth the paper it is written on
The reason I asked about who the report was written by was because the report  did not  disclose who EY was  and  as I pointed out the report on its last page provides the definition for EY as being
EY refers to the global organisation and may refer to one or more of the member
firms of Ernst & Young Global Limited, each of which is a separate legal entity. Ernst & Young Global Limited, a UK company limited by guarantee, does not provide services to clients. For more information about our organisation, please visit ey.com.
© 2013 Ernst & Young, New Zealand.
All Rights Reserved.
If you visit the companies register  you will note that there are several  EY companies
ERNST & YOUNG NOMINEES (20067)Registered NZ Unlimited Company 7-Jul-67
ERNST & YOUNG LIMITED (437730) Incorporated 30-Nov-89
ERNST & YOUNG CORPORATE NOMINEES LIMITED (955165) Incorporated 15-Apr-99
ERNST & YOUNG TRANSACTION ADVISORY SERVICES LIMITED (953248) Incorporated 20-May-99
ERNST & YOUNG GROUP LIMITED (1221939) Incorporated 28-Jun-02
ERNST & YOUNG LAW LIMITED (2494153) Incorporated 20-May-10
Go to the intellectual property office  and  you will find that the trade mark EY is registered to EYGN Limited which is not even   registered in New Zealand  but is  apparently registered in Nassau in the Bahamas.  The general disclaimer  with regards to that company can be  found  here
The person at Auckland Council who dealt with the request could well have assumed who the    company was which prepared the  and assumed wrong we will follow up   requesting evidence .
As a private Investigator myself  I find it  most disturbing that  a report has been issued  which has no  evidential value at all   for the  quoted price of $198,751.  I have to wonder if that is  before or after GST .
The law issue
I requested the legal basis on which this report was commissioned
 the response states
The report was commissioned in accordance with s12(2)(a) and 12(2)(b) of the Local
Government Act 2002 (LGA). Additionally, the Chief Executive has broad power
under s42 of the LGA to ensure the effective and efficient management of the
activities of the local authority.
This response totally  circumvents the  requirements of the code of conduct elected members  set out in part 8  and has requirement for an independent panel .
The sections which have been quotes in the response are nothing more than a brush off
12

Status and powers

(2) For the purposes of performing its role, a local authority has—

(a) full capacity to carry on or undertake any activity or business, do any act, or enter into any transaction; and

(b) for the purposes of paragraph (a), full rights, powers, and privileges.
and section 42 sets out the general duties of the  Chief executive
But  when a specific  duty is placed on the  CEO  that takes  prescient over any general  responsibility  in this  case the obligations were to  the  provisions of the code  of conduct and an independent panel   should have been   appointed not an organsiation which had a pecuniary interest in supporting the Mayor  .
Item 2  time sheets
In an open transparent and democratic  society  one would expect a bill for $198,751  to be explained . Private investigators work at $150 per hour  this represents  over 33 weeks   of work  , how many people  worked on it   and  WHERE IS THE EVIDENCE .
The report is such that it has no accountability    paying 200,000  for  which amounts to unsubstantiated opinion  is reckless.
Item 3 Engagement agreement dated 26 October 2013
I have to question  the terms of   any  agreement between EY and Council. the previous CEO  Doug Mc Kay was a member of the committee for Auckland and met with   the members of this elite  group  behind closed doors without any requirement to report back to council  see Download View as HTML
Membership to the committee for Auckland  was justified as  follows
Membership to this committee is an operational issue and was approved by the Chief
Executive, or his staff, within delegated financial authority. As such, no Governing Body
approval is required, nor is the Chief Executive required to report back to the Governing
Body.
Once we drew the attention  of the CEOs  placement on this  committee to the attention of he world  Stephen towns name was removed  from the membership of  the committee for Auckland .
Doug Mc Kay  who  was concurrently  with being CEO of Auckland council  a director of another committee  for Auckland member BNZ .
It appears to me that a CEO  who does not appear to know what  conflict of interest is , spent more time  instructing his fellow members of the committee for Auckland than properly consulting  with the executive body of council who employed him.
We  await with baited breath to see  the path the new CEO  follows,  his removal  from the membership of the committee for Auckland is a step in the right  direction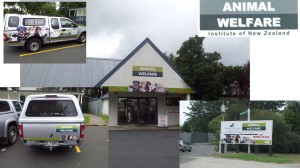 Sent: Monday, 14 October 2013 6:51 p.m.
To: Councillor Cathy Casey; Councillor Christine Fletcher; Mayor Len Brown
Subject: Congratulations and request for meeting
 First of all congratulations to all  of you.
 I hope that you have got a better Idea of what I have been up against these  past 7 ½ years.  The  corruption I questioned is  pretty much the same as  what the  prosecution has been for  on the north shore and the investigation is about  in  Auckland Transport .
 The manager  whose actions I questioned   contracted  council services to himself  using a pseudonym
 He also rebranded the council premises  as per  attached  and   if you look at the flow chart you will see how   the   fraud worked.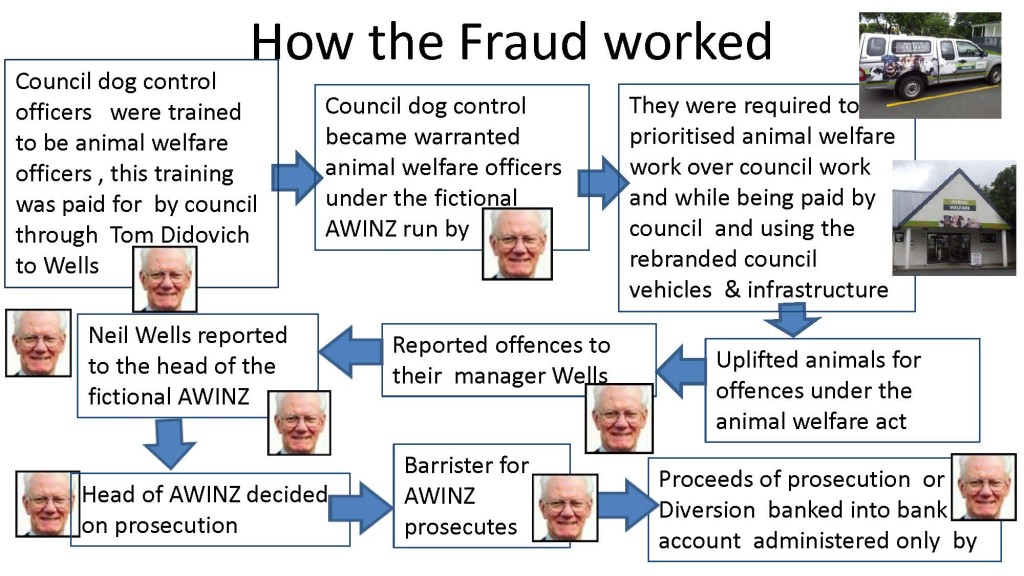 I have been told this is historic   but it was operating in 2010  and so were these other frauds which have been actioned.
 No whistle-blower should have to endure  what I have been exposed to .  I    request  an urgent meeting  so that  we  can  start dealing with this matter  before I have to sell my house  because of councils neglect to investigate.
 I look forward to hearing  from you all
 Regards
Grace Haden
To: Grace Haden; Councillor Christine Fletcher; Mayor Len Brown
Cc: Jazz Singh; Doug McKay
Subject: RE: Congratulations and request for meeting
Hi Grace,
 The last time you asked to meet with us, the advice that Councillor Fletcher and I received from legal counsel is that all of your allegations have been exhaustively investigated and there is no action that we as councillors can take.
If you have any new evidence, please provide that to our legal department.
 I am copying in CEO Doug McKay and Acting General Counsel Jazz Singh.
 Kind regards,
 Dr Cathy Casey
Councillor, Albert-Eden-Roskill Ward
Governing Body, Auckland Council
Sent: Tuesday, 15 October 2013 10:23 a.m.
To: 'Councillor Cathy Casey'; 'Councillor Christine Fletcher'; 'Mayor Len Brown'
Cc: 'Jazz Singh'; 'Doug McKay'
Subject: RE: Congratulations and request for meeting
 Thank you   Cathy
 I  have been  somewhat unfortunate to have had  Bias directed at me  by  your counsel Wendy Brandon .  I have sent her evidence  which any   competent lawyer would recognise as being   a  conflict of interest  in  a mangers role  however she responded that she  refuses to investigate .
 I have supplied tons of evidence  , I can conclusively prove that   there was no trust in existence and the manager  was using council resources and infrastructure for   self-enrichment. He was contracting to himself using a pseudonym.   I think the vital  ingredient  all  along has been is that Mr Wells is a colleague of  Bob Harvey   and there is also  involvement of  former mayor Wyn Hoadley .  This is serious corruption and the councils lack of action has had  major repercussions on me and my family.
 I should have been able to ask the simple question  Why is a manager contracting to himself  without  fear of losing my home.  Council  appear to have learnt nothing  from this  as I am dismissed as some  freak.
  Just in the past week  globally there have been a number of fraud incidents   where mayors and  councillors have been involved in fraud , it won't happen in Auckland  as   we have great control measures within  which ensure cover ups.  I have I believe conclusively  proved that 
Ruling-party mayor arrested in Venezuela crackdown
28 years in prison for corrupt ex-Detroit mayor
Greek ex-minister jailed for 20 years for graft
Spanish court convicts 53 in corruption trial
 Just because former mayors are associated with the fraud   does not mean that   there is no fraud.  I can  appreciate that there is a  huge amount of influence within council  which  has stopped this from being investigated. I am sure that  Waitakere council  fully knew  what was going on  but in  the words of mission impossible  they would have said " if you are exposed   we will disavow  any knowledge of your action. "  The on going proof of this is  the fact that I could not even get a straight  response to my LGOIMA requesting  why the  branding at the concourse changed from Animal welfare to animal management.  When council  knowingly conceals corruption  it condones  it .
 I have spent   nearly 8 years hitting my head against a brick wall.  The very people who should investigate   have not  done  so . I am a Fraud professional  I have the evidence – it is conclusive , real and verifiable .   I have given it to your lawyers  and your CEO multiple times   and I am  discredited in return..   A good policy is to attack the person when you cannot attack the issue , I am sick of being  discredited and I am sick of being bled dry  by  your former employee who is using the charitable  funds of a retrospectively set up trust to   do as much damage to me as possible.  A proper council investigation would have  prevented that- Most of the evidence is on your files!   That is why I am again  approaching the councillors.
 Cathy   it was good  to learn that you have a degree in  criminology  as such you may appreciate this perfect fraud .. it was a perfect fraud   until I came  along -  few people would have picked up what I discovered, my mistake was to ask the question of accountability from council. I was taken to court for defamation  and denied a defence of truth and honest opinion, NO EVIDENCE was ever produced  and the court simply skipped the formal proof   hearing, its like being sentenced without being found guilty ! .
 I have never done anything but speak the truth, the price I have paid is excessive  that is why I  stood  and I am sure with the number of hits on my site that I have drawn attention to the  issue .
 Wendy Brandon falsely claims that there is an injunction, there is no injunction against AWINZ.  AWINZ  (Animal welfare Institute of New Zealand )    does not exist, it  had an appearance of existing  and  it was your staff, buildings and vehicles which gave it that appearance.. very clever really.
The only injunction  is against me  saying nasty things about Mr wells, so I say nothing bad about  him and only  confine myself to producing  documents which show  what he  has done, I frequently ask him if there is anything I have published which he wasn't correcting  and not once in the past 7 years has he objected to anything or taken me back to court.
 Cathy  I  Made another Request for Auckland council to investigate corruption  last year  and the end result  was that Wendy Brandon had my emails diverted to exclude councillors .  You have all the evidence-   what  is the point   of  giving  you more when you won't look at what you have  .
 I even made a complaint  with regards to the conduct of  counsel to   council   but it appears to be   a diverted email which only  Ms Brandon received  see Urgent call for the suspension of Wendy Brandon there was supposed to be  an investigation into her blocking my emails   and  that   disappeared into thin air.    In return I was harassed by council and  a person claiming to  be  W  is posting  the obscene things directed at me on web sites belonging  to my associates .
 I  can go blue in the face    sending evidence to Ms Brandon    she  simply will not look at it   that is why I am addressing this to councillors  because  you employ the CEO and he employs the  counsel.    If counsel   does  not take   corruption seriously  then   that is an issue for the governing body.
   If you allow this  fraud to be concealed  then I can only ask   what else is going on., I am making a determined effort to  expose  the corruption in Auckland  council   and have already started  with my  latest  LGOIMA  where I have   addressed the issue of  some 55 million  of undefined " other " employee benefits   in excess of last years  8 million  " other benefits " which are shown  in  your annual report Council Employee Benefits v Mowing verges

Cathy  so here we go another three years of me being fobbed off.      What do I need to do  to get some one to look at the evidence.  I am very happy to sit   down with them  and take them through it    but in 7 years that has never occurred.
 In my normal transparent manner I will be publishing this on  Transparency .net.nz
 I won't hold my breath  I know  I  will be ignored again. After all electioneering is over   and   were back as usual.
 You will be  hearing a lot from me      I would  love to meet with you and Christine  as this is  a governance issue    it is very serious.
  Regards
Grace Haden

Back on the subject of Mowing Verges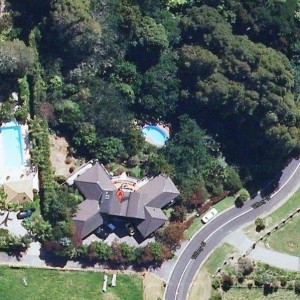 Len Brown  when he heard he had  won  said he would go out an celebrate  by mowing his Berm    this prompted me to look at   how big his berms were  and  I noted  that   he  might mow them  but  it also seems  that he can use them for parking, the  address is   8 Tiffany close  have a look for yourself  on  Google earth , Google maps or wises.
Perhaps this is an employee Benefit ?
Maybe  if  we had a house  like his an income of   some $200,000   then we  wouldn't begrudge mowing the berms, the chances are the  mowing  contractor   would be doing it .. For the rest of us there is nothing like paying for a service and   then doing the work yourself   and not being allowed to park on  it.
I had asked   by way of LGOIMA as to the policy for mowing verges, we are told  it  went through council yet  in this  email I have been  clearly redirected to Auckland Transport as follows
Dear Grace
Thank you for your response.
As your enquiry requires more detailed information about the berm mowing policy, we have referred it to Auckland Transport.
You can expect to receive a reply from them directly within 10 working days.
Should you wish to follow up on this enquiry, please contact Auckland Transport on (09) 355 3553.
In the mean time, you may wish to read through the information provided on the Auckland Transport website in regard to urban berm mowing:
http://www.aucklandtransport.govt.nz/improving-transport/maintenance/Road/Pages/Urban-Berm-Mowing.aspx
Nāku noa nā | Regards
Emma Powell
Written Communications Team
Auckland Council
(09) 301 0101
So I shall wait for Auckland transport   to reply,  I  actually don't pay rates to  Auckland transport  , I pay them to the council  who  owns the grass verges .
Yet we are saving  15 million  in not  mowing them..  this pales into insignificance  in light of this item in the  annual report
I have addressed this   in a LGOIMA request via  FYI.   as follows
Dear Auckland Council,
In your annual report item 7 (www.aucklandcouncil.govt.nz/EN/planspoli…) you list the following
7 EMPLOYEE BENEFITS ( millions )
Other 2013 Group 42 million 2012 7 million
2013 Council 21 million 2012 1 million
Please give a breakdown of the 35 million difference in the group
benefits between last annual report and current report and also the
20 million difference in the council benefits
Please also advise the number of employees council has and how many
of them benefited from these benefits and also detail how these
benefits were approved.
Yours faithfully,
Grace Haden
Will keep you posed    I will be sure to   bring the parking on the berm  to the attention of Auckland transport  if it si good enough  for Len  then is  good enough  for all of us.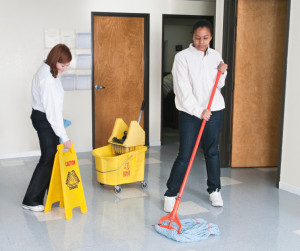 Last night I attended a meet the   candidates meeting at Mt Albert Baptist church.  I heard Cathy Casey say  that  the council had been addressed by the lady who cleans the town hall  who had 6 children and was on $14.00 per hour  Cathy said that this lady was employed by Spotless  cleaning.
I note that  spotless on their web site states "Spotless Group is an Australian owned, managed and operated provider of integrated facility management services. "  Why are  we paying an Australian corporate  to  employ locals  and pay them  peanuts  to do the work  which these very same people could  do if they were employed  directly.   How many employees are there how much is the contract worth ? We  would probably be able to pay these people  a much better hourly  rate if we employed them  directly   through   a council cleaning division.
Council owns film studios    so why not a cleaning  division  which provides  direct  contract to  cleaners.   Why does everything need to be contracted to multinationals  why in the interim  can we not   utilize local companies  or is it that the contracts are now so big  that  locals  cannot  compete.
I have noted that  Auckland council is  influenced by  members of  the committee for Auckland  and the New Zealand council for infrastructure
It therefore comes as no surprise that spotless cleaning is a member of  the NZ council for Infrastructure  the very  organization which pushed for the super city and the very organization   which first came up with the  phrase   " most livable city "
I have   submitted a LGOIMA request   to seek   the number of persons employed by  spotless on council contracts  and the value of that contract    see the FYI request here
Last week this news Item appeared  Spanish court convicts 53 in corruption trial the  scene is totally set for this in Auckland council  . but new Zealand defends its  least corrupt status  so much  that it has got to the stage where corruption is condoned.
Good morning   Len
I  put a question to you last night with regards to  the corruption which I exposed at Waitakere city council.
At the council meeting earlier this year you said you  knew nothing about it but would not investigate due to it being historic
Last night at the meeting you stated  that  there were two sides to the story, thereby indicating  that you knew of  another side   which somehow implied  that  it exonerated the corruption
Your statement  indicated to  me that you know a version which I am not familiar with  which makes me a villain and Mr Wells   an employee acting legitimately   and I therefore  by way of privacy act request all information which   you hold or have been   told of  which  concerns the corruption in  the dog and stock control division of Waitakere  city council where  Mr Wells was contracting to himself  via the attached  MOU
To  spell it out  Mr Wells signed the attached  MOU with the previous  dog  control manager Tom Didovich.
Didovich plays a vital role in this corruption  he  had written to  the minister consenting  for   Waitakere and  North shore cities   to become a linked organisations  when in reality   MAF expected  this to be a council supported matter not something done in house in dog control   this is reflected in the cabinet papers as attached  and in the  audit report
Not only  did AWINZ not exist   ( basically that is proved by the fact that the audit papers shows that it only had four meetings  since 2004).  The trust was established  in 2000    by its own terms   it ceased to exist  1.3 .2003  see page 4 .
The audit report proves it never held  bank accounts  so we now have a trust which never  met and  did not hold assets.
It also did not make the application for approved status   on 22.11.1999    and it was not an oral trust as claimed by Neil Wells as the   trustees that Tom Didovich paid  him  to recruit were recruited under a different deed
It was Tom Didovich the manager of dog control  who witnessed the signatures of the trustees   on the deed  established  in 2000 and Paid Wells to train the dog control officers. He  acted without authority for and  on behalf of council  went on to become a trustee of  a  trust designed to  conceal the corruption in 2006 .
I hope that you do not condone  such actions
Under the privacy act I have the  right to  make corrections   and  quite obviously  you have the story  wrong.
I am extremely concerned that you  should think that there are two sides  as there is only one side portrayed in the documents I recovered from  council and MAF  and that is  that  Council has failed to investigate this  properly preferring to see me the whistle-blower as the villain
I will be putting this  email and my letter to you up on Transparency    and will be directing  everyone to it at each and every  candidate meeting.
I felt that you  got close to defaming me  last night   by suggesting that I knew of the other side.
I  was denied a defence for the defamation claim .Wells never  produced one bit of evidence.  It is being appealed at this very  moment   for  obtaining a judgment  by fraud.  .. the alleged  defamation  does not change the facts revealed in the documents held by council . if you can't find them I will be happy to supply them to you  . Your own documents will reveal corruption . Look at the  audit report they  expected AWINZ to be incorporated,  and to be  acting with  the councils consent .  council denied  any involvement.  The audit report  does not look for corruption   it only dealt with the  obligations of  AWINZ  as far as MAF was concerned.. no one went back to the   fact that AWINZ did not exist.. it was  quickly re created in 2006   to cover up
For ease here is the video The AWINZ story exposing corruption in council
It's  complex  but I can  simply take you through it   if I was to be given the chance.
No one should have to pay the price I have had to pay for questioning corruption in council , the questions I asked were legitimate and had foundation .
Regards
Grace Haden
VeriSure
     Because truth matters
Phone (09) 520 1815
mobile 027 286 8239
visit us at  www.verisure.co.nz
I  am currently   standing for council and receive a number of questionnaires  this one from Mangere Bridge Residents and Ratepayers Association,Manukau Harbour Restoration Soc.  and The Onehunga Enhancement Soc. supported by their submissions
this is my response
Questionnaire for Auckland Council Local Body Candidates
1.      In respect of the request for an independent inquiry(unrestricted and able to consider all aspects and ramifications of the proposed Central Interceptor and associated strategies)
2.      In respect of the request for a comprehensive study with reliable modeling to establish the effects of the proposed Central Interceptor and related strategies on the Manukau Harbour before the proposal is implemented
3.      The costs of the Central Interceptor and of  the associated strategies versus alternative options being worthy of a full and transparent economic study
| | | |
| --- | --- | --- |
| · | Would you be prepared to initiate such an inquiry? | Yes |
| · | Support suc an inquiry? | Yes |
| · | interest in the matter? | Yes I am very interested in these issues   |
·    Comments…  the  three issues you have listed are actually related  and strike at the  heart of the corruption which I wish to expose.
First a bit about me.    I have lived In Auckland on and off since 1960 ( Ellerslie , Pakuranga   Manurewea  and  Epsom since  1984 .
My children are direct descendants of John Jermyn Symonds  after whom Symonds street in Onehunga is named ( he was Governor Greys  secretary and a Fencible captain residing in Onehunga)    They are also descendants of  Dr Scott  a prominent Onehunga  Physician .
I served in the New Zealand Police I left in 1989 when I was a Sergeant  The ERA had not come not  effect and  raising a family while serving in the police was not  well catered for. My children attended Cornwall park primary school   which is also well attended by children from Mangere and Onehunga.
With my  friend Helen Wenley I am coauthor of  short walks in Auckland  we document walks all over  Auckland  and have documented a  number of  magnificent coastal walks on the  Manukau harbour.
The harbour is a treasure, a recreational reserve  which is not being treated with dignity , I have discovered  why    and it strikes at the root of corruption which   is  practiced in Auckland today.
When My children grew I  became a Private Investigator I was approached one   day by Lyn Macdonald the bird lady who at the time was  a dog and stock control officer  at Waitakere city council at the concourse.  She asked me to find out who or what  The animal welfare institute of New Zealand ( AWINZ)   was as she was required to "volunteer" her council paid time to   AWINZ. See the video here
I discovered that AWINZ did not exist.  I basically asked two questions
1.      Of Waitakere city council  why is a manager contracting to himself under a  pseudonym ?
2.      Of MAF  why have you given law enforcement powers to a fictional organisation.
The only thing which happened was that I was sued for defamation , no evidence was ever produced  and   I was denied a defence.
The proceedings were won using tactics and lies.  In 7 years I have ever been able to put the evidence before the court but last week   my evidence was seen in the high court, I proved that
1.      AWINZ was a sham trust
2.      It was only  Mr. Wells the manager of Dog and stock control  from  2005 -2010
3.      He lied to the minister  by claiming that he  was making an application  on behalf of  a trust when  no trust existed at the time and as a result of these lies  AWINZ which had no existence other than  in Mr. Wells mind  became a law enforcement authority under legislation which Mr. Wells had  written the bill  for and had been  independent advisor to the select committee.
I brought the   conflict of interest to the attention of council in 2006, and the deceit to the attention   of Government at the same time . My experience in this matter has caused me to look closely at the corruption which prevails in   this the least corrupt country in the world.
Len brown  who is aware of the matter  flatly refused to investigate  he claimed that it " historic" I claim that the fact that it is still   being covered up is indicative of the corruption which prevails in council.
I  Applied to join transparency International which produces the statistics that New Zealand is perceived to be the least corrupt in the world.  I applied stating that I was a former Police Prosecuting Sergeant, Licenced private Investigator and member of the certified fraud examiners association with a special interest in corruption.  I was turned down, not just once but three times. So I set up Transparency New Zealand which specializes in   exposing the corruption which exists and is well hidden so as to fool the perception index.
When it comes to corruption Government often states   "well look at the statistics  we must be doing things  right "  the  reality is  that  corruption is everywhere  but we just don't recognize it As such and if you speak up   you  stand to pay a price which  will put you out of business for ever.  My price has been over $300,000   costs, over $200,000 has paid Mr.  Wells and his sham trust backed by Former Mayor Wyn Hoadley and JP Graeme Coutts and Tom Didovich a life coach who was the manager of Dog and stock control who has been a very active accomplice.
Brookfields  Lawyers  have not acted according to the law at all  and are  still  trying to liquidate my company despite the fact that   I have   conclusively proved   that AWINZ was a sham and that their  clients Neil Wells Wyn Hoadley and Graeme Coutts  could not legally  bring their claims.
I am telling you   all this because you need to think outside the  square to see where the corruption is.     I would not believe my own story had I heard it  7 years ago .  New Zealand's corruption is  alive and well  it is a false illusion which claims that it is not there.  
With an open mind I wish you to look at the following facts
Watercare..   is a member of the NZCID   the New Zealand Council for Infrastructure Development, this is the body which was behind the one Auckland concept .
This was their initial board  Alasdair Thompson, Brent Waldron, Jim McLay,
A capture of their web site back in 2008    shows this
Why change?
Change now is vital. The way that our local government leads us is central to our quality of life. The
supply of water, energy, transportation and communications underpin the quality of our health,
education, agriculture, trade and commerce, personal safety and security, culture and entertainment.
For Aucklanders, having a good standard of living and being able to make progress relies on several
things.
Our ability to:
·         Improve our productivity
·         Trade successfully in international markets
·         Attract international investment
·          
Yet in Auckland local government is extremely complex. We are facing huge challenges which are
frustrated even more by the governance situation.
There have already been a number of initiatives to try to get Auckland's eight local authorities to work
together. Because the responsibilities for funding and delivery of regional infrastructure and facilities
are split between a lot of independent parties, there has been no real success. The region is also facing a massive infrastructure funding gap, $3.5 billion in roading and public transport alone.
In fact if you read their early intentions you   will see that the whole livable city concept comes from them we will have a livable city the problem is that no Aucklander will be able to afford to live here.
The NZCID   worked alongside the committee for Auckland .They are members of the committee for Auckland  and the committee for Auckland are members of them.
The Committee for Auckland  Board 2003   Bryan Mogridge – Chairman.Richard Didsbury, David McConnell, Diane Robertson, David Tapper
It  may come as no surprise that the patron of the committee for Auckland is  Sir Ron Cater  , of Beca fame  was the  contracting  company which put the  Waikato pipe line in.  He   has also endorsed Penny Hulse   who is standing again ,  in 2010  she was Chair Council's Policy and Strategy Committee overseeing the economic, environmental and community direction   needles to say  she was a good horse to back  by  the committee for Auckland.  In my experience , support generally comes with a pay off.
Penny would not be the first to be endorsed by the developers who support  huge expenditure  for infrastructure.  David Tapper had his wife   Margret "on the inside in council "  I have no doubt that there are many more .
The super city has had massive influence from the   committee for Auckland and the NZCID    by looking at the  industry connections  and the many  interrelationships  you have to wonder is it planned?
I generally find that when officials are fearful of what you say    then you are striking close to the bone, such was the case last Monday when I spoke at the select committee but was not  able to give my  submission to the NEW ZEALAND INTERNATIONAL CONVENTION CENTRE BILL  without interruption  from the chair.
The investigation which needs to  happen is  into the  whole  development of Auckland , why have we gone silly with development?  why are those who  are  connected with the committee for Auckland  driving the recruitment of  foreigners to Auckland .. hat is wrong  with natural growth ?    
Why do we want to relocate half of the world   onto the narrowest part of New Zealand.   Is it to drive up prices? It would appear so, but it is also reducing the quality of living in  which once was  a truly super city.
By driving up population there is a need for   infrastructure and the committee for Auckland and the NZCID  are able to provide this  through their many internationally owned  corporates .
Why Auckland?  Well I believe that   it is because  the corruption  and influence on council here is   so rife  that it facilitates this venture.  
Auckland was the most livable city,   why fix something which was not broken.
An illustration of how these people are inter t wined in  public private relationships is in this  summary of   Richard Didsbury  (Committee for Auckland)
Mr. Richard Didsbury, B.E. (Auck) has been an Advisor of Sky City Entertainment Group Ltd. since November 2011. Mr. Didsbury serves as Executive Officer of Housing New Zealand Corp. He chairs the Project Control Group directing the Sylvia Park Development. Mr. Didsbury was a founding shareholder at Kiwi Income Property Limited, when it was established in 1992. His career evolved with Lend Lease and other New Zealand based property companies. Mr. Didsbury is also well known for his visionary work on the Property Council of New Zealand. He has been a Director of Housing New Zealand Corp. since August 30, 2007. He serves as a Trustee of the Committee of Auckland and Chairman of the Auckland City Sculpture Trust. Mr. Didsbury has been a Non Executive Director at Kiwi Income Properties Limited, a manager of Kiwi Income Property Trust since July 1992. He has been a Non Executive Director of Sky City Entertainment Group Ltd. since August 8, 2012. He has been a Director of Auckland International Airport Ltd. since November 2007. He served as a Director of Capital Properties New Zealand Ltd. from July 15, 2005 to December 2005. Mr. Didsbury served as Director of Infrastructure Auckland. He holds a Bachelors of Engineering degree from the University of Auckland.
Another   worthy  mention is that the NEW ZEALAND COUNCIL FOR INFRASTRUCTURE DEVELOPMENT INCORPORATED is at  LEVEL 20, ASB BANK CENTRE, 135 ALBERT STREET, AUCKLAND  the building which was  in the news  in 2012   and owned by
Multiplex New Zealand Property  Now BROOKFIELD JOHNSON CONTROLS PROPERTY SERVICES (NZ)  LIMITED whose former director Peter George WALL is on the Auckland harbour trust responsible for  developing the  Takapuna  camp ground , he is also on the board of directors  of Auckland Council Property Limited, he too is a member of the committee for Auckland
But then I have heard it say that NZ is a small country. Well I would not have thought it was THAT small
It's all about $$$ for developer$ and bringing in more people than  we need keeps them in business , unfortunately   people need a sewerage system    and that is why the central interceptor is so important  and that is exactly why it needs to be stopped  my  reason for this .
There was once an argument between two orifices, the mouth and the anus . The mouth    claimed to be more important.  To which the anus   said nothing and just ceased work.  You can guess what happened.
 We therefore need an  urgent enquiry into the need for  this Central interceptor, and  an  inquiry into the role  and influence of  developers in   running council and why the whole world is being recruited to come to Auckland .
Each and every voter can play a part by voting for those who speak up about corruption,  and those who are NOT incumbent  or   supported by  those  associated with  the construction industry.
Auckland is for Aucklanders  we need a functioning affordable city  , a city which works for us  and  is not  a  vessel which uses our rates money for the  prosperity of a few.
Given the serious state of some of the water ways and harbours in the region
·

Would you be prepared to initiate an urgent corrective action

Yes

……………..

·

Support such action

Yes

 
Given the dissatisfaction on its handling of the Central Interceptor proposal and other matters– the Auckland Long Term Plan,Unitary Plan,Transport Plan etc.it could be appropriate to assess and review Auckland Council's performance in respect of its compliance with the requirements
of relevant acts and its responsibility to democratic principles
| | | |
| --- | --- | --- |
| · | Would you be prepared to initiate such a study? | Yes |
| · | Support such a study? | Yes |
| · |   |   |
·    Comments……You need only  look at the  committee for Auckland and their involvement with buses to see   who the tail is which wags the dog.
If we pay buses  regardless of performance  then they have no need to improve their service
Name…Grace Haden....Date  9/9/2013
Sent:Thursday, 11 July 2013 4:40 p.m.
To: len.brown@aucklandcouncil.govt.nz
 Cc: 'Councillor Alf Filipaina'; 'Councillor Calum Penrose'; 'Councillor Cathy Casey'; 'Councillor Noelene Raffills'; 'Councillor John Walker'; 'Chris.Fletcher@aucklandcouncil.govt.nz'; 'Mayor Len Brown'; 'Councillor Penny Hulse'; 'Councillor Ann Hartley'; 'Councillor Arthur Anae'; 'Councillor Penny Webster'; 'Councillor Sandra Coney'; 'Councillor Cameron Brewer'; 'Councillor Mike Lee'; 'Councillor Michael Goudie'; 'Councillor George Wood'; 'dick.quax@aucklandcouncil.govt.nz'; 'Councillor Wayne Walker'
Subject: Who governs Auckland

 Open letter to Councillors  and LGOIMA
 I  have just updated  the  blog site with an article Why do we bother to vote for Auckland Councillors?
 It is very clear that you are the democratically elected members    you are  according to statute  the  Governing body, So  how come  the hired help is dictating to you
 I see the plight of Sandra Coney   and I also know of other Councillors  who have had the same issue .
 What is the point of voting for any of you  if you cannot   hold your proper place with the    council employees.
 I also have to wonder how effective  your CEO is when he  holds so many directorships including  one for  the BNZ  and wonder if this is not a conflict of interest  depending on who you are banking with.
 Also by way of LGOIMA could you please advise if the  directorship   of Doug McKay  as director  of BNZ was disclosed to you  . Please provide all documents which   were provided as a back drop for you to consider any potential  conflict of interest in  his appointment.  
 Regards
Grace Haden
Phone (09) 520 1815
mobile 027 286 8239
visit us at www.transparency.net.nz
Response Response_council re McKay  
It would appear that his right to privacy  is greater than our right to democracy .  How and Why is it a breach of privacy to advise us if  the conflict was  disclosed or not ?
Your request has been declined. We are withholding the information requested pursuant to
section 7(2)(a) of the Local Government Official Information and Meetings Act.
7. Other reasons for withholding official information
(2) Subject to sections 6, 8, and 17 of this Act, this section applies if, and only if, the
withholding of the information is necessary to—
(a) Protect the privacy of natural persons, including that of deceased natural
persons;