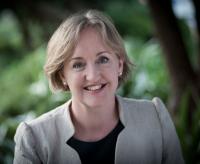 Good morning Minister
Last week I made submission to the select committee on the anti corruption and money laundering bill
I note that in the bill we do not define corruption
This makes our anti-corruption initiatives extremely effective as you cannot have something which is not defined.
As such the following are NOT examples of corruption in New Zealand
1. Having a business plan to amalgamate local government duties with those of central government for private pecuniary gain then writing the bill for and advising on legislation to facilitate this
2. Making an application for law enforcement powers under that legislation pretending to be a trust when no trust exists .
3. Deceiving a minister by making false claims so as to get the law enforcement approval
4. Getting law enforcement powers for a fictional body by pretending that it is a legal person when it is not.
5. Operating that Fictional law enforcement body from council premises using the staff vehicle and infrastructure for private pecuniary gain
6. Setting up a pretend trust in 2006 to pretend to be applicant and issuing court action to cover up
7. Deceiving the court through lawyers and denying the defendant a hearing or the right of defence of truth and honest opinion so as to re write history using a court judgement obtained through deceit
Through the journey I have found that we effectively try to Kill off Whistle-blowers , through stress financial hardship and making their life hell on every front as such a simple question of " why does that law enforcement authority not exist as a legal person ?" has cost me my family , my marriage, nearly 10 years of my life well over $400,000 hard cash and goodness only knows how much in lost earnings.
I took on a lawyer who has since been found by the courts to have been " incompetent " he is now suing me because I complained of double billing. I made a complaint about a billing issue 4 years ago , it is still not resolved and instead the lawyer has taken me to court in a series of actions seeking to bankrupt me when he has overcharged me some $28,000.- message- don't complain about your lawyers double billing – he will sue you and make your life hell .
I am a licenced Private investigator and former long serving police officer , I know a thing or two about fraud and corruption and I know that it is impossible to report fraud and corruption in New Zealand because it damages our clean green image.
I have found the greatest issue to be that lawyers are not held accountable to the rule of law, and crooked lawyers have a licence to use our legislation in the most convoluted manner to cover up fraud and corruption . The law society has conflicting roles of member society and lawyers authority , nothing is going to change until those conflicting roles are separated .
The so called public watchdogs, are under resourced and under staffed by competent personnel and we function be throwing up walls for people to bang their heads up against until they either drop dead or go away.
My matter is well researched, I have a ton of documents, from the government's own files , No government authority has ever looked at them , they all claim it has been through court and it is therefore settled.
This proves that using the court to conceal fraud and corruption in new Zealand works and makes this even more serious.
I have even gone to the extent of filing a petition for a commission against corruption only to find that Mike Sabin, who was on the wrong side of the law himself , threw it out because my evidence disclosed fraud.
It appears that peoples reputations are paramount, that is their reputations not mine – My crime is to have exposed corruption and I have paid a very high price .
I request that you use my scenario as an investigation into corruption in New Zealand , it proves that it exists at every level and that we would sooner shoot the messenger than deal with the real issue.
Are you the minister who will turn corruption in NZ around ? I hope so for all our sakes
Regards
Grace Haden