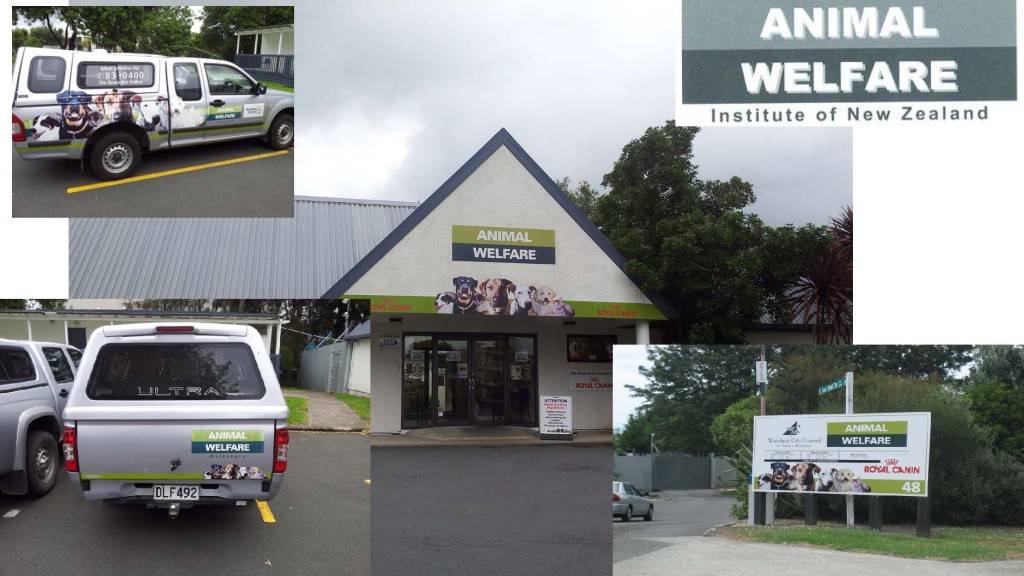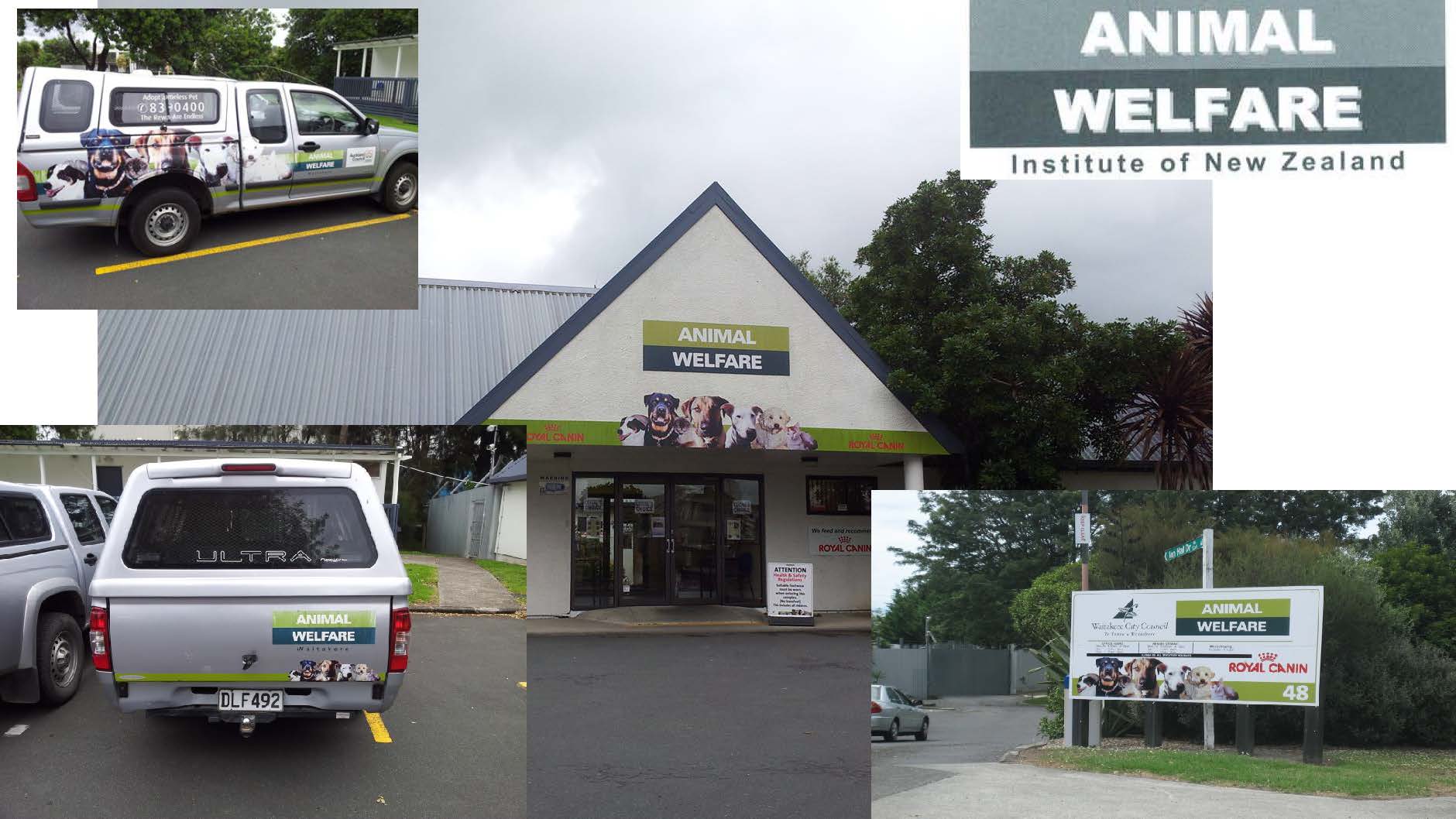 In 2005 Neil Wells became the manager of Dog and stock control Waitakere . He set about re branding the council premises and produced new signage and logos.
Neil Wells at the time was running a law enforcement authority called the animal welfare institute of New Zealand from council premises using the staff and infrastructure to enforce the animal welfare law.. legislation which he had assisted in writing and advised on.
Just prior to the act passing into law Mr Wells made an application to the then minister of agriculture and bio-security for the Animal welfare Institute of New Zealand ( AWINZ ) to become a law enforcement authority under the legislation which he had played a pivotal role in.
The not at all minor issue which Mr Wells overlooked in the application was that AWINZ had not formed in any manner or means and because it did not exist as a trust as he claimed and therefore could not become a legal person as Maf had required it and expected it to be.
So in other words Mr Wells pulled the wool over the ministers eyes, and any other lesser mortal would have been charged with the very serious offence of using a document for pecuniary advantage or false statement by promoter ( 10 years ) .
Mr Wells worked with his associate Tom Didovich the then manager of Waitakere city dog and stock control. Didovich gave consents to the minister for Neil wells to use his fictional trust in the then Waitakere city and in North shore city , in so doing cutting out the the very inconvenient requirement to get consent of the Councillors.
Mr Didovich and Mr wells signed a Memorandum of understanding ( MOU )together and when trust deed were required Mr Didovich obliged by witnessing the alleged trustees signatures .
Now many of you will be jumping up and down and screaming conflict of interest by now but for our Councillors it doesn't appear to matter , they are quite happy to consent to rate rises to cover this sort of thing.
Lesser mortals would also have picked that a trust formed 1.3.2000 could not make an application to the minister on 22.11.1999 but that is another story.
Any way Tom Didovich had to leave council because affairs of the heart ( or so I believe ) is something the council sees as a conflict of interest so Mr Wells has to apply for the position to keep the set up of AWINZ going.
With Wells ( a barrister ) at the helm the council premises are re branded.. could it be to to fulfill the intention he stated in the application to the minister under point 7 where he states that in the short term Animal welfare services (AWS ) will continue to be a business unit of Waitakere city council … it will be a linked organisation to AWINZ and its inspectors will interface with AWINZ .. in the medium term the business unit of AWS will be vested in AWINZ . All the assets of the AWS ( the animal refuge , plant and equipment ) will be transferred or leased to AWINZ….
So with this PPP idea in mind Mr Wells set about changing the signage of the council premises so that they were confusingly similar to that of AWINZ .( council are refusing to look at this they ignore it )
In 2006 Neil Wells through Wyn Hoadley (who posed as the chair person of the fictitious trust AWINZ )solicited donations for the Waitakere animal welfare fund there was also a collection box on the counter
the donation form states " YES, I WILL HELP THE WAITAKERE ANIMAL WELFARE FUND … here's my donation" MY CHEQUE (made out to AWINZ) IS ENCLOSED OR PLEASE CHARGE BY CREDIT CARD
The issue is that AWINZ at this point in time did not exist in any legal manner or form and only Mr Wells administered the bank accounts. .
I complained to council with regards to the logo being so close to that of the council buildings and the following year the same donation letter was produced with an amended logo and minus the council logo .
In December 2006 , that is after the first donation drive and before the second , Hoadley, Coutts Wells and Didovich ( yes the same one as before ) formed a trust which became a charity .
This charity is registered as
Each year the charity is required to file an annual report and in 2009 the Waitakere account was identified as the no 2 account
This year the annual return shows the no 2 account being closed and fed into the general accounts .
I know a lot more about this money and have previous correspondence from council which acknowledges that Council is aware that a third party is dealing with council funds. So on seeing council funds being apparently misappropriated I do a Lgoima request
Today I receive a letter from council lawyer Jazz Singh which refuses the information I have asked for Auckland council Waitakere welfare response
Jazz refers to an email from Wendy Brandon. dated 13 February 2013 and it simply makes no sense that this email from Wendy has any relevance to this request .Brandon email 13 feb 2013
Jazz also quotes refusal by virtue of section 17 ( h) LGOIMA section 17 LGOIMA,
Now my question is why is it important to take residents and rate payers to court for historic unpaid metro water accounts using false documentation and why is it frivolous or vexatious or trivial to raise the issue of corruption , use of council premises for private pecuniary gain and misappropriation of charitable funds which were being held for council?
With regards to the metro water claims. Water care is taking a number of persons to court on Tuesday the 18th to enforce 7 year old debts to Metro water, these debts are not to water care and water care through its solicitors have sworn false affidavits ..
I have the evidence .. but Council just plods on and makes us accountable for things we are not accountable for and they ignore the criminal of fences which are going on around them.
Jazz we would love to have a response from you
No doubt the Councillors they will as usual ignore this .