I was sent an email a few days ago , it drew my attention to the  filthy letter which had been posted by someone  and attacking Paula Bennett, the letter was allegedly  written by one Ashley Farrell and   was nothing more than a verbal attack and provided no evidence of  any alleged wrong doing other than the writers say so .
It appears that  no attempt has been made to deal with these historic  allegations through any  accepted  means  and  to me they  appear to be nothing more than  what I expect to be one of many attacks on   National  .
The web site behind this  appears to be  http://mediawhores.co.nz, this site was originally set up in 2012 as part of the occupy auckland  movement .  the address  of the registrant  shown at that time was   aotea square.
At about that time I was being  defamed by a Suzie Dawson who also ran a website registered to aotea square , I asked her to remove the content and  she responded  by making false allegations to  the private security   authority   alleging that I was stalking her and her daughter.
The last I heard she was   in Russia  and now from the safety of russia , has taken over  as the  so called leader  of the  Internet party and thus far its only candidate   .
The internet party currently appears to have Sarah Illingworth (Internet Party Communications Director and Party Secretary) promoting the party from the safe distance of the UK   For detail , please see her CV. She states that she physically  resides in the UK  but falsely gives an address in wellington  on the web site  this address  belongs to none other than the web registrant Jo Booth

the company the  web site is registered to is  IP Phase 1 Ltd  which according to the  companies register was struck off 17 May 2017.   as an  Activist working for "TRUTH and JUSTICE " Suzie  you have bombed out  rather badly here .Suzie Dawson on her Face book page posted this .

Her old web site media savvy  in my opinion  very much resembled the  mediawhores web site   and with the type of thing being posted I am not surprised that she  is domiciled in Russia
The person allegedly behind the  mediawhores web site is Cohen GLASS 
He had a company WIRELESS MEDIA LIMITED this site is still live and is registered to Vocus Communications   which is he same company as mediawhores is registerd to . The address for  wireless media is 17B Farnham Street which appears to be a postal  depot .
The new director for the company ethos media   which  Glass  set up  on 30 march 2016  has now been handed over to  a new director
Sarah Edmonds  who resides in a hotel in  Hamilton and used the same post office box company as her registered office .
Cohen  resigned as director and share holder  and  six share holders replaced him I wonder if the shareholders know that the director is  elusive, ethosmedia.co.nz is registered to  Julian Glass  who uses the same address  and  phone number as Cohen Glass
Knowing what I know about  Suzie Dawson   and her associates I would not be at all surprised if the current attack on Paula is  being carried out   through anonymity and stool pigeons    by the internet party .  It's just my honest opinion, I can feel it in my bones and its something that I know Suzie would  do   after all she did it to me .
Update
we have received this  email
—–Original Message—–
From: Wireless Media [mailto:info@wirelessmedia.net.nz]
Sent: Monday, 6 November 2017 11:20 a.m.
Subject: Formal notificuation of defamation

Hello

Somebody has sent me this link this morning to your website

http://www.transparency.net.nz/2017/07/04/who-is-behind-the-attack-on-paula-bennett/

It contains defamatory, misleading and false information.

Cohen Glass is not the "man behind" the Media Whores website

Cohen Glass works for Wireless Media.

Wireless Media is the domain holder of around 350 NZ domain names, including mediawhores.co.nz

They are a client of ours and nothing more, just like the others.

What they choose do with that domain name is none of our business.

You have also tried to associate the company Ethos Media Ltd which is a separate legal entity altogether and nothing to do with media whores or wireless media. Thus you have completely made up that association. We have notified Ethos Media Ltd of this today also.

And we certainly had nothing to do with the political take down of Paula Bennett.

Please be formally notified of this defamation.

You have 1 week to correct the information, or our next letter will be couriered to you and will be a demand/ claim for damages in thw vicinity of $100,000 (yet to finalized/ calculated).

Jim

Administrator

Wireless Media

—

Wireless Media

Ph 09-889-3615
We have responded
Dear Jim of   Wireless media
I have no  Idea who you are and how  The transparency web site has defamed you
Please provide me  with full particulars of  the alleged defamatory statements and provide evidence as to  how we were wrong and knew our publication to be wrong
Could you also provide your full name and your association with the  alleged defamed person / entity, we will  be happy to receive your input and adjust the site appropriately .
It would appear that wireless media is a trading name  could  you please advise  the entity which uses this name , it is of concern to   transparency that  a fictional " person"  appears to  be the holder of so many   domain names , it may be  something which we will have to take up  with the domain  commissioner.
Our comments 
Sarah EDMONDS  resigned her position as  director  on 28 september  and the  director of  ethos media is again Cohen James Glass
4 Sunderland Street, Westport, 7891 , New Zealand…
Wireless media  directed  and owned by Cohen JAMES  Glass   was liquidated   and left substantial debts   see liquidators report here 
Interesting that    wireless media has continued to hold  so may clients   despite leaving its creditors out of pocket
now I wonder who  JIM could be .  could that be  Cohen James  Glass????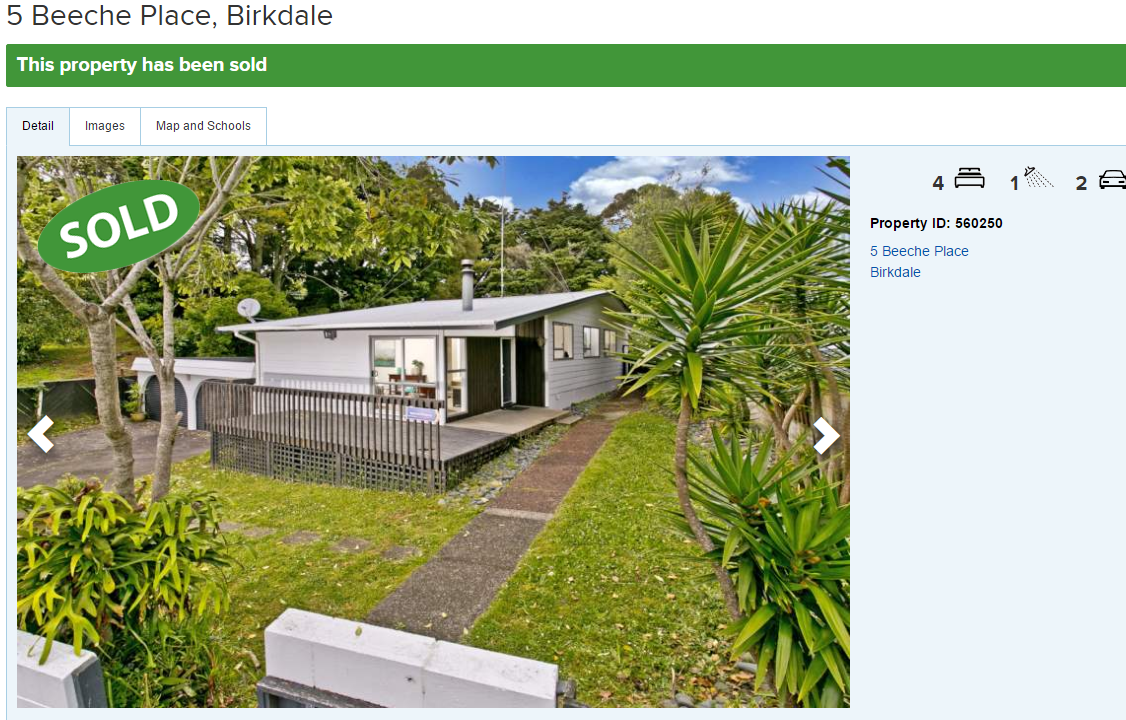 Its a funny little world    and sometimes events which are long forgotten come back   and the planets align.
In august this year  my PI licence was up for renewal , I appeared  before the  " authority "  on a matter which should never have been accepted as a complaint let alone be investigated and  go as far as a  hearing.
Malcolm North had made a complaint under the code of conduct of Private investigators.  He did not like the fact that I was assisting, the person who I  believe is  victim of his crimes, in limiting damages .
There was   but one problem  there is  only one code of  conduct and that is with regards to  surveillance.
I was under investigations  by the DIA for  some 10 months   they  kept telling me that I was under investigation for breach of code of conduct.   and in the end they published a most defamatory report  which their spin doctors have defended  to the hilt to justify their investigations .
I was called before the PSPLA   and the " authority "  did  he only thing he could  do   and  dismissed the  complaint

While I was before this hearing, which actually did not have a valid complaint to hear , the Authority  Roger Gill   asked to speak to me off the record .  he did  so  and I recorded our conversation  for future reference .
I was told by him that  he did not consider me to be an appropriate person to hold a licence , I was told that I had to stop blogging and stop making complaints to the law society about lawyers or else I would not have a certificate of approval ( COE). I wrote to him and advised him of my rights under the bill of right  both to the freedom of expression and freedom to form and hold opinions.
My COE  was supposed to  renew on the 16th  August.  On the 12th  august  I received a  registered mail item, it was  an on the papers decision on my application.  It had been declined.
There were a number of  historic items listed   mainly  hearsay and   unsupported by real evidence  , others were items which  I should have had a right  of explanation  on. One was

ThI must admit this one had me thinking
There was never a  Restraining order  but I  did  get a trespass  notice after I had served papers   at 5 Beech place   a notice to   remove defamatory material from  a web site .
until this week it never clicked   and then   I saw  a most interesting  item on face book  a link which led to  this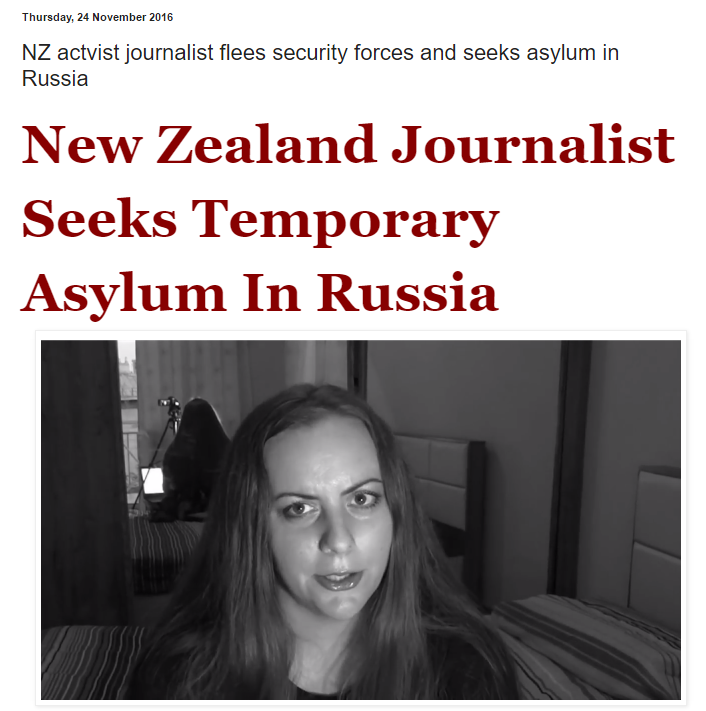 WELL  is this   ever an exercise in self promotion / sensationalism , I was most interested to read the words on her scoop post 
"The targeting of Ms Dawson led to serious threats against and endangerment of her life and those of her children."
suddenly I connected the two     and indeed in early 2013  I had had dealings  with one and the same Ms Dawson  when  she published defamatory and  blatantly incorrect  material about  me  and I simply asked her to remove it from her blogand when I was ignored served a notice  on her as required by the act.
I had phoned her  as first point of contact  and  her daughter had answered the phone  , I asked for Suzie Dawson and  when she got on the phone   she hurled a  barrage of abuse at me and a claim  that  I  was stalking her .
Eventually she did remove the material from her post    but it wold appear  that  she also made a false complaint that I was stalking her.
Knowing what I know  about Suzie Dawson   and having interacted with her , I do hope that she gets asylum in Russia  and may her  stay be a lengthy one.
I personally  would not  believe a thing she says  as to me ,on the evidence I have , I can conclude that  she  is  prone to  gross exaggeration and  paranoia .
She calls herself a journalist  but she is not one  .
If she is one of the 88 new Zealanders the government is looking at then the government is wasting tax payers  funds  ,  it is my opinion that she  does nothing more than regurgitates  information which she finds on the  web and publishes as her own .
Please don't give her money  , in doing so you will be  supporting a potential fraud.  her web sites are https://twitter.com/HelpSuzi3D  , https://twitter.com/Suzi3D, contraspin.co.nz,www.  endarken.co.nz, http://www.twitlonger.com/show/n_1sp9co7,   suziedawson.co.nz,   spinbin.co.nz,   occupysavvy.wordpress.com ,   https://vimeo.com/181517859,  https://winstonclose.me/2016/06/19/the-oppression-of-the-internet-is-global-by-suzie-dawson/,  https://twitter.com/    redstar309z,    @endarken
whil suzie Dawson claims to have done much she has infact done little.  evidence of  her blog is here   sh sertainly would not be on the most wanted list  and if she has suffered anything it wouldin my opinion be paranoia .
a clue to what she is up to is here 
Since joining the Occupy Auckland media team in 2011, Suzie Dawson has been a driving force behind many social justice and political movement media campaigns and events, including #GCSB, #NZ4Gaza and #TPPANoWay. Her work has been shared internationally including by RT.com, Wikileaks and Business Insider. She is currently traveling the world and writing about her experiences.
The reality is that Occupy Auckland is done and dusted.. Suzie is a self appointed journalist  and is funding  her overseas  travels by blogging and turning herself into  an international person of interest. It would appear that she has sold her Beeche place    home. The fact that she sold then   traveled the  globe gives more clarity to the statement
"Kiwi journalist and activist Suzie Dawson has been extensively targeted by Western intelligence agencies and their contractors. In the wake of several overt attempts on her life, she had to leave her home in New Zealand to live in exile in Europe"
Now Suzie  which is it  did you sell up and  go on a trip  or  were you forced to leave .. at least  you should be consistent in what you post  .. hope you are enjoying your cool million  please dont ask people to fund your holiday  its not ethical