This is an open letter to David Neutze, Partner of Brookfields Lawyers seeking him to admit his lack of due diligence and help put right the injustice which resulted. The question is has he been wilfully blind to these events or was he guided by a lawyer who was mentally ill

Hello David I doubt that you are aware that you had a devastating effect on my life when you allowed your name to be used for legal action without checking the facts .
I thought I would turn to you as a member of the Arbitrators & Mediators Institute of New Zealand as indicated by your profile on your law firms page but it appears that you are not shown on their membership .
Even so I have decided to seek some answers from you which with the passage of time have indicated ( to me at least) more than a minor amount of negligence on your part.
You may be wondering why I have popped up again after all these years, well the answer is simple there are former members of your law firm who are still giving me grief 14 years after the event , I am normally quite a patient person but enough is enough and I am asking all those involved to be accountable for their apparent lack of due diligence.
As a lawyer and former crown prosecutor you will understand your obligations to section 4 of the Lawyers and Conveyancers act specifically
4 Fundamental obligations of lawyers : Every lawyer who provides regulated services must, in the course of his or her practice, comply with the following fundamental obligations:(a)the obligation to uphold the rule of law and to facilitate the administration of justice in New Zealand:
I will be relying on various documents which can be summarised as follows 1. your response to the law society 2. your letter to the trustees of the trust which was legally incorporated 3.the statement of claim bearing your name
I certainly hope that you agree that the rule of law exists for the protection of every one and that lawyers who discover that they have had the wool pulled over their eyes by less honest lawyers and or mentally challenged lawyers have a duty to the the law to ensure that any miscarriage of justice is corrected .
I here by give you the opportunity to show your integrity by getting you to look at the following issues
In your response to the law society dated 12 April 2011, it appears that everything was done in consultation with you to such an extent that you were happy to put your name and signature to the proceedings you stated that "The statement of claim was prepared in consultation with me as the senior litigation partner of the firm and I was satisfied with its contents."
Most of your response relied on input of Nick Wright who had prosecuted the matter a resource management lawyer who was a committed patient in 2009 and left the firm taking the files with him and then returning the files to you to finish off the job with bankruptcy proceedings when he ceased being a lawyer
You relied on the court decision to prove the allegations in the statement of claim despite the fact that there was never any evidence in support of the claim and the strategy saw my defence of truth and honest opinion struck out . The only evidence given was that Neil Wells who has since been proved to be this corrupt barrister , swore the statement of claim as True, this is perjury in my book .
After you responded to the law society Wells wrote another letter to law society which set out the alleged background of the so called trust .
Despite the fact that we should not speak ill of the dead, I can only bluntly put it this way that Neil Wells was untrustworthy in addition to him ripping off his life time friend and charging her to find the money he had embezzled I will also show where he has been less than honest with you and the law society.
In 2001 the Animal Welfare institute of New Zealand (AWINZ)  was given coercive law enforcement powers under the animal welfare act   section 122 . The legislation was drafted and advised on By Neil Wells who had his own business plan for setting up in competition to the RNZSPCA .  The RNZSPCA is an incorporated society  but AWINZ did not exist in any manner or form
Wells posed as a trustee of a fictional trust when he made the application on 22 November 1999 and attached an unexecuted deed . He reassured the minister in March 2000 and said

Neither MAF nor the minister ever saw a trust deed  and none was on file before June 2006 when this copy was sent to me by Wells if you down load a copy and click on the properties you will note that the document was created by Neil Wells on 27 june 2006 a day after the threatening letter which you sent to us .. proving conclusively that you had never seen a trust deed before you signed the letter to the trustees of the legitimately registered trust
In the letter dated 26 June 2006 you state "We act for Animal Welfare Institute of New Zealand…. " how could you act for the animal welfare institute of new zealand it was not a legal person in its own right and the only legal entity by that name was the one which I was a trustee of , incorporated on 27 April 2006 . the whole purpose of the exercise was to force us to give up our incorporated name so that a massive public fraud could be concealed.
Proof that " your client " AWINZ did not exist as a legal person can be found in the minutes of 10 May 2006 when Neil Wells Wyn Hoadley and Graeme coutts met at the very first meeting of the alleged trust , not surprisingly the trust deed was missing and the minutes state " AWINZ has not been registered under the Charitable Trusts Act to date, this needs to be organised. " Its also strange that people who have allegedly been operating an approved organisation need to be told what one is six years after allegedly taking on the public responsibility .
As a commercial Litigant I hope that I don't have to explain to you what the effect of incorporation is , however if you are in any doubt please refer to section 13 of the charitable trust act
This also means that Wells Lied to the minister in the letter at this link , he also knew what his options were he had been told by the registrar of incorporated trusts

MAF was also aware that AWINZ had not been incorporated , this is because we drew attention to this with our successful registration proving that the approved organisation was nothing more than a fiction with real public powers . this is recorded in the audit report which Wells fought hard to conceal from me
The audit report records that " AWINZ has not been incorporated under the Charitable Trust Act 1957, as was originally expected" and
The trust deed , which was missing in March 2000 , was also missing in May 2006 the deed then reappears by magic and Maf are supplied with a different version to the one which I was supplied with . the MAF version has been tampered with to correct the errors made in haste.

Obvious errors are that section 20(a) does not exist in either copy of he deed ,Wells incorporated two other trusts in 1999 the ark angel trust and the national animal welfare trust and knew that you did not send originals , if there were two originals as later claimed by Wright, why not send another copy ?
and another big one was that the deed by its own terms expired three years after being signed, we know there were no meetings and so the following clause could not have been invoked

David you are more experienced than I am at this but what would you say to two conflicting original deeds one with signatures missing, a trust which had never met never passed a resolution and had never held assets . is this not a sham trust .. so why do me for defamation and destroy my life for making that statement ?
The statement of claim was in the name of Wells Hoadley and Coutts. If they came together without any formal deed documentation on 10 may 2006, with no evidence of any legal appointment of Hoadley( as required by section 4 charitable trust act ) and acknowledging that they were not incorporated .. how could they possibly allege that we, a legal entity with the name animal welfare institute of new zealand were passing ourselves off as three people who had not functioned at anything and had formed after us with no other intention but to use charitable funds to pursue us through court to fice us to give up the name
David a 5 year old will tell you that none of this makes sense . You went on to take an active roll in attempting to bankrupt me forcing me to sell the family home, guess that was not significant as you had destroyed my family and marriage any way with the serious miscarriage of justice which could have been prevented if you had done some simple due diligence.
So what are you going to do about it , it has not gone away for me there are still members of your staff pursuing me seeking to silence me because their conscience cannot cope with it ..
To me this very much fits into conspiring to defeat justice , but since your name is all over this I thought I would give you an opportunity to help resolve it .
Its been 14 years David this is over the top, if you were negligent in trusting those you perhaps should not have trusted then it could be a vry good time for you to say lets sort it and put it right, just like you did when you found out that my company had been put into liquidation on a false affidavit . Please help put the wrongs right I know that a man of integrity would do that . I am sick of being under attack being a whistleblower should not come at the price I have paid
I am sending this to your email and posting it to the members of brookfields for transparency reasons , I am sure you have nothing to hide and will realise the error that you have made .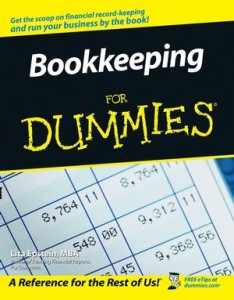 What degree of accuracy do we expect from Layers? it appears that for some  we don't expect any.
Is near enough Good enough  or  do  we  believe that there is amoral  and ethical obligation for them to  place only true matters before the court.
It  is in my experience that David Neutze of Brookfields is extremely " loose " with his facts. In fact  the facts are  so Loose that they are not facts at all , like loose bowls  it is a load of S….
Today I received his  submissions  for the recall of  judgement
Its a  bit of a hoot   he  blatantly states that his maths  is spot on .  I had added the    items up   dozens of times   using different   means  and    continually got the  same result.
Now Neutze associate Lisa Walsh  says  that the  list that they put  in  to the court  for the  cost application was not a verbatim list   it appears  that I have left off an item..   Yes like I am clairvoyant ! .. always shifting blame good way to cover up .
But most  hilarious of all is that we  now have  a clear cut case of  double entry bookkeeping   we have one set of accounts which  they submitted to court   for   the  July 2012 period  and another  set that they sent in now for the same period   ..  the  content is the same  but the  totals are vastly different.    its only  a  $3,000   discrepancy    hardly worth  worrying about ?, I justhave to wonder why there are two sets of accounts any way.. bit liek the two sets of   trust deeds for AWINZ  one for me and one for  MAF    . yes  same date allegedly the same deed    but different content… don't such things matter ?
So Neutze bookkeeping is as good as his concept of who trustees are   he is  employed by Wells and Hoadley alleging that they are a  trust  called Animal welfare Institute of New Zealand  (AWINZ )
Neutze Accepts proof that they are a trust based on a  trust deed signed by  Nuala Grove, Graeme Coutts , Sarah Giltrap  and Neil Wells .
He then takes legal action in the name of AWINZ represented by Wells Coutts and Hoadley    when  it has been spelled out to him by the  ministry of economic developments that  Wells  2000 trust does not have body corporate status.
Identity is the  key to the fiction behind this litigation  and just this week I picked up  a new word   Conflate  "the word is seldom used in a positive or neutral sense, but instead highlights a negative or careless blending of two otherwise disconnected ideas. To conflate  is to confuse "
Basically it  goes like this
Joe  the  accountant  wears brown shoes . Trevor wears  brown shoes therefore he is an accountant.
or John Smith is a baker    here is another John Smith  he must be a baker as well.
The David Neutze version is
AWINZ is a law enforcement authority  with  coercive public   powers  resulting from an application  27.11.1999
AWINZ is a  trust purportedly formed  by trust deed 1.3.2000  between  Coutts, Grove, Giltrap and Wells
His clients  casually use the name  AWINZ  therefore they are the  law enforcement authority and the trust.
It would appear  that  law and accounts  make  as much sense to  Brookfields  as gibberish does to the rest of us.. except  Brookfields  can sell this tripe to  courts and win.
I'm just the one  paying  the bills  for this Bullshit.. that's NZ justice for you .
Personally I am over the lies.. without truth there can be no justice !
New Flash : Accounts  as explained by Lisa Walsh
The invoice dated 31 July 2012 (annexure "C" to the defendants' costs memorandum) shows that our total costs of attendances for this period were reduced from $12,964 to $10,516 (plus GST and disbursements).  The reduction related to attendances unrelated to this matter.
The schedule of attendances in relation to the invoice dated 31 July 2012 (annexure "A" to the defendants' memorandum in response to the plaintiffs' recall application) lists all attendances before the reduction.  You will note that the attendances on the invoice also total $12,964.
The total of $16,532.17 on the schedule includes GST and disbursements.  However, this full amount was not billed to our client, in accordance with the reduction recorded on the invoice itself.
Regards
Lisa Walsh
Associate
Senior Registered Legal Executive
Brookfields Lawyers
DDI: +64 9 979 2219
Fax: +64 9 379 3224
Email: walsh@brookfields.co.nz
19 Victoria Street West
P O Box 240, Auckland 1140
NEW ZEALAND
Note :    if indemnity fees  means  payment of what the client paid  then   I should not be paying  the inflated accounts  but actual costs. 
Despite the fact that  I have  new evidence before the court   which shows that Mr Neutze is aiding and abetting fraud   he has sent the  following email through  a fellow   lawyer …  it appears that  a win is a win no matter how dirty  you play   and Mr Neutze has therefore  proved that he  plays dirty  .  But Lawyers  can apparently get away with murder  Mr Neutze is apparently a lawyer who will sign anything  without checking the facts.
its strange that the ordinary   Kiwi can see it  but Mr  Neutze can't ….  the full story  can be found at
From: Cathryn Curran-Tietjens [mailto:curran-tietjens@brookfields.co.nz]
Sent: Monday, 9 January 2012 3:30 p.m.
To: grace@verisure.co.nz
Subject: Re: open letter published on transparency.net.nz
Dear Ms Haden
Thank you for your call this morning.  I have now had the opportunity to make contact with David Neutze.
I can confirm that the sums demanded in the statutory demand are all judgment sums.  That is, they are sums that have been awarded by the Court.  In the event the amounts sought are not paid, then bankruptcy and liquidation proceedings will be filed.
As there is nothing further Mr Neutze wishes to add, please take this email as a response to your 7 January 2012 email.
Cathryn Curran-Tietjens
Senior Solicitor
Brookfields Lawyers
DDI: +64 9 979 2109
Fax: +64 9 379 3224
Email: curran-tietjens@brookfields.co.nz
19 Victoria Street West
P O Box 240, Auckland 1140
NEW ZEALAND
(Legal Courier:  DX CP24134)
Open letter to David Neutze of Brookfields
David Neutze specialises in the area of commercial litigation and dispute resolution. He filed the Statement of Claim for Neil Wells and the fictitious AWINZ without  checking the  facts and he has  again  signed  a statutory demand  without checking for accuracy .
The Brookfields web site states that "He is a LEADR accredited mediator and is an expert in alternative dispute resolution techniques"
As a  lawyer his duty  is first and foremost to the court  as an  officer of the court and this  accreditation with Leadr  would indicate that he  supports alternative dispute resolution  and the  associated ethics .
The following is my open letter to Mr Neutze.
Happy New Year Mr Neutze I trust that the festive season has been relaxing for you .
My festive season began with a statutory demand  being served on my companies registered office just two days before Christmas, attached to the front door right under the   Christmas wreath .
This is the second time   where you have signed a statutory declaration and  not checked to see if the contents of the document  was accurate.   The first was in 2007  when you claimed  funds from my company on behalf  of an  incorporated AWINZ when no such entity existed. 
This time too you failed to check your facts and for that reason the debt is disputed, something I have already raised with your client Mr Neil Wells of Te Kuiti.( who is  now using the  company name Animal law matters. )
As a private Investigator and former police officer I am "fact focused" and I do not expect any one to make a claim when they do not  rightfully have one.  You represented Neil Wells ,Wyn Hoadley and Graeme Coutts   who together claimed to be trustees of the animal welfare institute of New Zealand.
Evidence which has now been produced by Mr wells clearly prove  that at the time  of commencing litigation  these three people  had no documented evidence or any evidence at all for that  matter a being  the trustees  of AWINZ.Wells letter to the law society , AWINZ MEETING MINUTES 10-05-06
These people took action against myself  and as a trustee of a incorporated trust and legal charity  by the identical name  and claimed passing off and breach of fair trade.  The evidence which has been provided  by Mr Wells for the law society   ( and  had not made available to the court)  proves that these people first came together  on 10 may 2006  when the entity I was a trustee of was legally incorporated on the 27th April 2006. Therefore without  prior existence and no proof of legal existence how could these three people  possibly have  hoped to succeed in  the case . Significantly they withdrew after racking up nearly 20,000 in  costs , costs which were used to strike out my  claim of truth and honest opinion on the alleged defamation .
The defamation case was somewhat unusual, there  was absolutely no evidence , no proof of publication ,no proof that any person  had received the alleged documents  but significantly the alleged statements  were later  proved true through an independent audit conducted by MAF  which Mr Wells then fought long and hard for to have withheld.
Now that I have  the new evidence  and have the documents before the court seeking a review you emerge   and have the  judgment  of judge Joyce sealed while the matter for review is still before a high court judge.
Emblazoned on  the documents  are  the words "judgement on trial by  judge".  Could you please be so kind as to advise me  when the  trial was, I recall  that there was a direction for you to file a new statement of claim and from there you   ignored the directions of the court and took the matter straight to  Quantum.  Thus I was found guilty without there ever being any determination as to the facts in the statement of claim in any way.
When I tried to appeal you prevented   the appeals by misleading the court   with regards to AWINZ and  by  attacking character.
I tried to   produce new evidence which would show that your client had committed perjury at the  quantum hearing but you sought to have my evidence disallowed  claiming that the evidence was not relevant to the statement of claim, which it was not ,but it was relevant to the  only evidence which  was  given.
The questions I had raised with regards to the law enforcement authority AWIINZ  had nothing to do with your alleged clients , it transpires that  the law enforcement authority at all times was just Mr Wells who wrote the legitimation for his business plan    and when  I raised questions   which would expose his otherwise perfect  fraud  he  had to create  the fiction being  that  the  AWINZ trust  allegedly established in 2000  , but whose deeds had never seen the light of  day ,was the approved organization  and thus the  logic which was applied  was a fallacy  and can be recorded as follows
=Therefore  the trust is the approved organization.
Question  how can a  trust make an application before it exists  and how could it say it had a deed when there was none?  also where are the signatures of the alleged trustees?
This was later  improved on
We have produced some papers  in 2011 to show that Wyn Hoadley was a trustee in 2006 if you  right click on this document you will note under properties that this document was created  in 2011
In the  audit report Mr wells had claimed that all documents prior to 2008 were lost , therefore these minutes are   very suspect.
according to the   minutes the trust deed was missing at the time  and Hoadley  was appointed without any documentary evidence  under a  section which did not  exist in the  deed which was eventually produced/reproduced  but  her appointment  without signatures or any formal documents except a suspect minute entry alleges  that she became a trustee  on 10  may 2006
The trust  deed dated 1.3.2000  by its own conditions terminated 1.3.2003 but without any evidence  and  without  adhering to the trust deeds conditions  we just pretended that this  trust continued to exist, It was missing in any case and we still have to question  how we had none  then had two  , which is an issue I have previously raised.. Please if you are going to tell lies  be consistent Mr wells and watch the maths.
 fallacy   =therefore Wyn Hoadley  was not only a trustee  of the trust  established 1.3.2000 but she was also   the chair person of the approved organisation.
But wait there is more
When  the  litigants tried to   claim charitable status  they found that  they needed a trust deed.  So they signed a new deed  together with  Tom Didovich who had been the former Waitakere city council manager  who had allowed AWINZ to be established  on council premises  and use the staff and infrastructure ,  without the  knowledge and approval of   council.
This new trust became a charity and posed as the litigants ( which it was not )   and used the charitable funds  to pay the lawyers bills.  These are the same  funds which Mr Wells through this latest  statutory demand is claiming as his own. AR002   AR003 AR004   AR005
Not any of this  would have occurred if you  had taken the time to check the facts before you acted, you have never made resolution available except through  intimidation, there has never been a lets meet and discuss. , it appears that you have relied upon mr Wells word and have not sought to  validate any of the claims.  Even with the demand for money  they were not due  then you seal them and your first approach is with a sledge hammer .  Are these the tactics of Leadr negotiations?
I am asking you now as an officer of the court and  a Leadr accredited mediator  to go through the facts. I have previously  requested you to check your facts,  and I have  tried to contact you  with view of meeting with you and discussing  the issue  so that you  who instigated the proceedings but has otherwise remained at a distance  could be  fully informed with facts rather than   hearsay.
You may wish to refer to the Rules of conduct and client care for lawyers they  state quite clearly that your role is to uphold the rule of law and to facilitate the administration of justice in New Zealand:
Chapter 2 states
 A lawyer is obliged to uphold the rule of law and to facilitate the administration of justice.
2.1 The overriding duty of a lawyer is as an officer of the court.
2.2 A lawyer must not attempt to obstruct, prevent, pervert, or defeat the course of justice.
Proper purpose
2.3 A lawyer must use legal processes only for proper purposes. A lawyer must not use, or knowingly assist in using, the law or legal processes for the purpose of causing unnecessary embarrassment, distress, or inconvenience to another person's reputation, interests, or occupation.1
Assisting in fraud or crime
2.4 A lawyer must not advise a client to engage in conduct that the lawyer knows to be fraudulent or criminal, nor assist any person in an activity that the lawyer knows is fraudulent or criminal. A lawyer must not knowingly assist in the concealment of fraud or crime.
2.4.1 A lawyer may assist a client in seeking to avoid or minimise any penalty or adverse effects that flow from fraud or crime.
Chapter 11 Prevention of crime or fraud
Prevention of crime or fraud
11.4 A lawyer must take all reasonable steps to prevent any person perpetrating a crime or fraud through the lawyer's practice.
Mr Neutze  If I have  my facts wrong  could you please provide me the evidence which shows that I  am wrong and how I am wrong.
What I am seeking from you is   documentary and verifiable evidence  that
The approved organisation AWINZ was the trust  and conversely that the   trustees Nuala Grove, Sarah Giltrap, Graeme Coutts and Neil wells  were each aware  of their role in the approved organization  and had proper accountability to the   obligations of  the law enforcement authority
That  Wyn Hoadley Neil Wells and Graeme Coutts   together were trustees of the  approved organization  and   traded prior to  27 April 2006  using the name AWINZ so as to  validate their claims  of breach of fair trade and passing off.
That  the  Charity AWINZ  pursuant to the  charities act  was the approved organisation
Evidence  as to how the members of  the charity had obligations  to the provisions and law enforcement   responsibilities of   the  approved organisation
That  the  Charity AWINZ  were the litigants  and the obligations  they had to pay the accounts to brookfields.
the Brookfields invoices to AWINZ  which AWINZ  was the  client? Neil Wells  as sole trader   and  law enforcement authority, The trust established in 2000, the litigants  or the  trust set up after litigation began.
An explanation as to why the charity   which according to its  annual returns AR002 AR003 AR004  AR005   paid for the litigation  and was allegedly part of the litigation , did not  file the  statutory demand   and why instead  it was filed in Mr Wells own name – does this not indicate that he is seeking to privately benefit from the  costs incurred by the  charity?  And How is that not fraud?
The copies of all the alleged  defamatory statements attributed to me  and allegedly sent out by me ( they must be on your files surely? )   and proof  in view of the audit report  which shows that my statements were defamatory  or known to be false.
Copies of the  authorities referred to in  Mr Wells letter to the law society
The date of the trial  referred to in the statutory demand notice  and an explanation why the  quantum hearing  has now become a trial. ( I am using  the definition of trial  as being the formal examination before a competent tribunal of the matter in issue in a civil or criminal cause in order to determine such issue )
 Please  also advise  what definition of the word Trial   you are using.
If I do not hear from you   by Friday 13 January  2012 4 pm , I will presume that there is  nothing wrong with my facts  and reasoning. and that you cannot provide answers.  I am seeking this information  by way of discovery  which you have always prevented.
If you do not have any of this evidence  then you should be asking yourself   some serious questions  about how  this has gone on for so long without evidence.  You are the officer of the court  your reputation is at stake  and you are the one who can rectify the matter.
You have an obligation to justice   or is your obligation to   facilitating fraud and assisting in  assisting fraud and corruption
If you cannot find the evidence which should be there  and you  do noting  then  it proves that the  case against me has been malicious  and that  your pursuit  of me  or my company for the  sums claimed is  not  legitimate  and that you   are knowingly using your office   to facilitate fraud.
I request the information as  described above  from you  pursuant to section 8.4. (b)  rules of conduct – the information relates to the anticipated commission of a crime or fraud and If you only do a little bit  of   diligent inquiry it should become evident to you that  your services have been used to perpetrate or conceal a crime or fraud  then you can release the information  to me   by virtue of section  8.4(d) the lawyer reasonably believes that the lawyer's services have been used by the client to perpetrate or conceal a crime or fraud and disclosure is required to prevent, mitigate, or rectify substantial injury to the interests, property, or reputation of another person that is reasonably likely to result or has resulted from the client's commission of the crime or fraud
I look forward to hearing  from you   2012 will resolve this issue    either you are a straight lawyer or a crooked one,  If you are straight  you will take action now  and   turn this mess around.
Yours sincerely
Grace Haden
The question is Does a lawyer need to check the facts before he   allows his name to be used or puts his name to a document.
The other question has to be  if he is  reckless with his facts and  damages some one else's reputation  and life  can the lawyer  just walk away    as if nothing happened.
The past 5 years of litigating could have been avoided if David Neutze . had done his job .  Today I will show  how   he did not and could not have checked his facts   and that he made statements  that  even the most junior lawyer   would know to be  false.
Had Mr Neutze done his  job properly and  not  just treated my life  like a bit of paper    He would have saved an awful lot of misery for  me and my family.  It  appears however that winning at any  cost is the   intention   and that in the end  Brookfileds lawyers  through Neutze,  Wright and his then wife   saw it fit  to conceal  corruption .
Neutze involvement began by him signing a letter which we believe had been written by some one other than himself  , and  he signed  after  what he claims having satisfied himself that the contents were accurate.. I will show that he could not have looked very hard.
The letter to the  board of trustees of the legally incorporated AWINZ ( inc 27 April 2006)  is an interesting one, Let's  examine the due  diligence that went into it.  Click here for the  Letter signed By  David Neutze dated 26 June 2006.
The letter reads "We act for Animal Welfare Institute of New Zealand and Neil Wells. For convenience, we shall refer to our clients in this letter as "AWINZ" and Mr Wells."
Hang on , the entity which we had incorporated  was the only   legal  person which  existed in that name  , the incorporation on 27 April 2006 had proved this . So  who  or what was this AWINZ he was allegedly representing?
*******************
As we believe you are aware, AWINZ is a charitable trust created pursuant to a trust deed dated 1 March 2000
I  just love the way that lawyers use the  .. as you are aware   bit when they introduce something which  you had no prior knowledge of, and as  such this was the first time that he concept of a trust was introduced.
We knew that   an application   for approved status had been made by Mr. Wells on 19 November  1999,     This application clearly states   at point  2 ( page 2 )that a Charitable  trust has been formed by Deed of Trust as the "Animal Welfare Institute of New Zealand " (AWINZ). It is being registered under Part II of the Charitable Trusts Act.
So  if  there was not a trust deed in existence at the time of the application  and they now  say that a trust was formed  on 1.3.2000   does that not make the statement in the application  false?  Or in other words an outright lie.
The other thing which has emerged over time is that   there has never been a document  which allowed Mr Wells to act for the people named on this deed , either  before  or after it was allegedly  signed. Not one of these trustees has ever been associated with the running or administration of the approved organisation and there has been    absolutely no connection with the is trust and the approved Organisation, other than inference at Mr Wells instance.

No copy of the trust deed was enclosed , when the copy belatedly arrived it was not a certified or verified copy and as such could have been produced by any one on any home computer.
There had never been a copy of this deed in the public arena which would have verified that it existed prior to the date on which it was supplied.
The deed was supplied by means of PDF a copy of this can be located at http://www.verisure.co.nz/trust%20deed.pdf By right clicking the document and checking the properties you can see the preserved details of the author and the time the PDF was created they are NEIL Wells as author and created 27/06/2006 at 10:46:55 pm
Significantly the original of this document was not available for settlement conference ( it was claimed to be lost ) , Judge Cunningham was so disgusted with what was produced that she threw this document back at Mr Wright.
By the time we got to the Quantum hearing there were Two originals. Which contradicts with correspondence which Mr Wells exchanged with the minister in 2000 when he claimed that he had sent the original deed to the MED to have the trust incorporated.
As a fraud specialist I now that documents can be created to look like originals

In the absence of proof  connecting this "trust" to the approved  organisation  it can therefore be  deduced that apart from Mr Wells being part of  both of them  and them sharing  the same name   as the approved organisation.. there is no connection and the trust is a red herring as far as the  approved organisation is concerned.
*******************
and declared by the Minister of Agriculture to be an "approved organisation" under the Animal Welfare Act 1999 on 19th December 2000. In case you have not received a copy of the executed trust deed previously, we enclose this for your reference.
This statement belies the true course of events
November 1999 Mr Wells makes an application for approved status in the name of a trust. There is no authority for him to act on behalf of any other person and it transpired that no trust exists
In the application he states the trust already exists and is in the process of being registered under the charitable trust act.
This application is confirmed in the statement of claim ( and By MAF) to be the application which was subsequently approved for approved status of this thing called AWINZ.
The reality being that if a trust was set up later by the same name the trustees had no connection with the application because they were not part of the application nor approved their names to be used for the application
Processes need to be done in the proper sequence for people to have obligations. As it stood the application was false due to the fact that no trust existed at the time of making the application and there is no independent evidence that a deed was signed in 2000 and that these people were involved with the approved organisation application or subsequent status.
The evidence that I did get from Mr Coutts was that they had not met since 1998 when the proposal was first mooted.
*******************
You are, we understand, the Trustees of an entity also bearing the name "Animal Welfare Institute of New Zealand". For convenience and to avoid confusion, we shall refer to that entity as the "Institute".
I find it ironic that an experienced litigator with such impressive credentials as Mr. Neutze  does not know the difference between a legal entity and a group of people assuming a name.  He minimises our status by  giving our entity   a name  other than the  legal name and elevates the  unknown person and persons  who use the name AWINZ  to   claim the   name.
Legally an  unincorporated trust ( one not registered under any legislation )  is  identified by the names of its trustees    and then the words  as trustees in the  " whatever name it is " trust.

The statement of claim which was to  be filed later shows that Mr Neutze was aware of this  protocol . Even though on that occasion he was identifying persons  other than the trustees  for which the trust deed had been produced.
Mr Wells  was also in possession of a letter  from the registrar of trusts 21 June 2006 which advised him of his rights and his standing. And advised him of the proper course  to be followed
What is really strange is that Mr Neutze refers to AWINZ  but has  given contradictory evidence as to who or what AWINZ is.
The trust deed which was supplied states that there will be no less than 4 trustees  and that the trustees will be   retired after 3 years.  There  is no evidence and there has never been any evidence of continuation of trust  and as such  a trust which never met     had no proof of existing beyond 1.3.2000
*******************
We also understand that you have created a web site in the name of the Institute and have published certain material on that website concerning our clients AWlNZ and Mr Wells.
We are of the view that certain material published on the Institute's website breaches the law of passing off, while certain other material published by Mrs Haden and Verisure Investigations Limited on the website and by other means is defamatory of AWINZ and Mr Wells
Our web site went out of its way to illustrate the differences between the legally incorporated AWINZ and the approved Organisation  which did not exist in nay  identifiable form  from which accountability could be sought.
Surely Mr Neutze  would  know that  we could not defame ourselves  and the AWINZ which he represented through his unidentified clients    could not  be defamed as it did not legally exist in that name.
Truth is never defamatory
*******************
AWINZ has asked us to explain our view to you ………
In this letter  and through the court proceedings Mr Neutze and his fellow brookfields lawyers  misled the court as to the nature and structure of AWINZ,  their client AWINZ    or who ever was using  that name    at that particular time   had no right to use the name  without identifying  who it represented
What Mr Neutze was asking us to believe was that he had been instructed by  Coutts, Wells  Giltrap and  Grove.
The court action he later initiated was for Coutts, Wells and Hoadley. These three people did not have a trust deed and according  to information we have now received Wyn Hoadley only formed this relationship with  Wells and Coutts on 10 May  three weeks after we had fully incorporated.
We offered to meet to resolve the issue but I think it is obvious that they  had an issue of getting people to identify themselves as trustees.
*******************
The legal Existence of AWINZ…….. a. This explanation is full of spin the words "as you are aware" places information which the writer wishes to assert as fact without any actual proof.
It is hard to believe that a senior litigation lawyer such as Mr Neutze  can believe that all a trust needs is " an appropriate trust deed "  I would have thought that the words "Valid "  and "current" would feature in there.
That the minimum number of trustees would be 4 yet there were only three names on the Statement of claim. One person who had no evidence of   being   part of that trust or any other trust.
Evidence has been provided by Mr Wells in his affidavit that the trust did not trade prior to 2005
Therefore the trust had no assets and after 2003 , without further evidence no trustees
Therefore in the absence of any other evidence the trust had ceased to exist.
Trusts do not have perpetual existence and they need evidence to prove that they operate according to the rules.
*******************
Passing Off It has to be noted that the legally incorporated AWINZ never claimed the approved status
The legally incorporated AWINZ went to great detail to point out how they were different.
The legally incorporated AWINZ could not pass themselves off as something which had no legal standing or definition, i.e. Not identifiable or locatable we know this because we had tried to find out who or what AWINZ was.
The web address that we were allegedly passing ourselves off as was owned by Mr wells. His web site was called First strike and animal welfare , it had the AWINZ logo on it.
AWINZ was the appropriate web site for our legally incorporated trust as we had the name and also applied un opposed for the trademark AWINZ a process which was commenced in may 2006.
The legal threats again were made for a fictional AWINZ which in itself had no standing.
*******************
Defamation
The legally incorporated AWINZ had  pointed out that misrepresentations had been made at the time of Mr Wells making the application.  This has been proved as FACT .
Mr Wells name was mentioned because he was the person who made the application. FACT
Everything that was said was true – truth is never defamation
The public have a right to question where public funds are going and why a private law enforcement authority does not exist..
The statement which was cited was claimed to be false it has never been shown to be false to the contrary the truth of it has been proved.
*******************
ISP liability
The reality was that Mr Wells did not wish the world to know the truth about his alter ego AWINZ
He had written the legislation to facilitate approved organisations
He had advised on the legislation as a paid advisor to the select committee and as advisor to MAF
Approved organisations have huge potential for capital gain through section 171 of the animal welfare act in that all funds from prosecution go back to the approved organisation
Mr Wells was the sole operator of the bank account which bore the name Animal welfare Institute of New Zealand , this  again is proof that  this was a name her used as an alias, there were no trust deeds associated with this account.
Mr Wells was also the barrister who prosecuted the animal welfare offences which the council paid dog and stock control officers came across in the course of their council duties, 1. Mr Wells the council manager would pass the complaint to
Mr Wells the head of the fictional AWINZ who would approve I for prosecution and pass it to
Mr Wells Barrister who after successful prosecution would give the money to
Mr wells CEO of the fictional AWINZ who would then bank it into the account only he had access to
The Web host provided me with copies of the emails from both Mr Wright and Wells who put pressure on him to drop the legitimate AWINZ as a client. More bullying
Wells and Wright were advised to get an injunction through the high court.. again a course they did not follow.
*******************
Fair Trading Act
A fictional organisation cannot be in trade all those who were involved with the making of the Lord of the rings were employed by Mr Wells .
Mr wells gave a false end title to the lord of the rings trilogy   and fell foul of  the American Humane society  , this is addressed in this letter
The American humane society complained that their registered end title had been used and that the statement that no animals were hurt or injured in the making of the film was false.
There is no evidence that the four people named on the trust deed ever traded as AWINZ . (they did not meet )
As it stood the beach of fair trading act claim was carried through to the court proceedings using a group of people who used the name AWINZ from a date which post dated  ( 10 may ) the formation of the legal entity ( 27 April )  and who had no proof of being able to claim the name AWINZ.
*******************
Undertakings
It is obvious from the dates which have been provided that this latter was written just  6 weeks after Mrs Hoadley allegedly became a trustee.
There was no evidence that she had become a trustee at this stage and the letter makes the inference that it has been written with the express knowledge and approval of the other trustees of AWINZ   sought to identify the   trustees – apart from Mr Wells
No one can give an undertaking to something which has no legal existence
The writer Mr Neutze did not identify who his clients were this is probably because he did not know who they were. Just as he did not know who they were he also did not check the contents before signing the letter.
What is your verdict on Mr  Neutze's  due diligence ?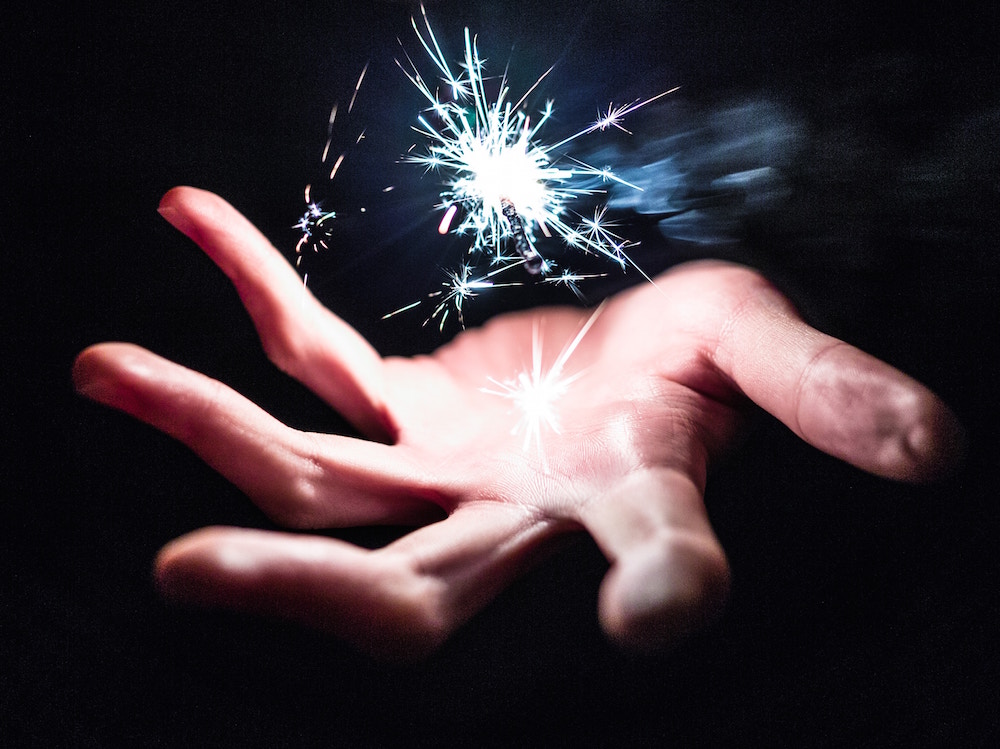 We all know that there is no such thing as magic . Magic in my definition is to do something seemingly impossible
We are told that our justice system is robust and that there is fairness in our courts but what few realise is that the civil jurisdiction has far less constraints on it than the criminal jurisdiction .
Section 27 of the bill of rights "Every person has the right to the observance of the principles of natural justice by any tribunal or other public authority which has the power to make a determination in respect of that person's rights, obligations, or interests protected or recognised by law."
But only those charged with offences have "the right to a fair and public hearing by an independent and impartial court" section 25
For many lawyers court action is war, and as you know all is fair in love and war .
I was once a police prosecutor and believed that they system we had was fair , perhaps that was because I was an honest cop and thought the same of my colleagues, but times change standards change and a wider perspective allows you to see the full picture .
when I found myself in the civil jurisdiction on a claim of defamation and passing off , I discovered that lawyers are simply able to make things up
This is the statement of claim ,I was not allowed to defend it and the corrupt Barrister Neil Wells who was behind this public fraud swore it as true
The statement of claim was allegedly drafted by a woman who was not a lawyer at the time , the charitable dollar was used to prosecute it and it was all signed off by a former crown prosecutor, with a reputable name who had obviously not looked at the allegations and the evidence to support it see details at this link more background
Clues to our legitimacy to hold and have our name is on the front page of the intituling the first plaintiffs
NEIL EDWARD WELLS of Huia, Auckland, Council Officer and
Lecturer, WYN HOADLEY of Castor Bay, Auckland, Barrister and
GRAEME JOHN COUTTS of Avondale, Auckland, Recruitment
Consultant as trustees of the ANIMAL WELFARE INSTITUTE OF
NEW ZEALAND, AN UNINCORPORATED CHARITABLE TRUST
the third defendant
ANIMAL WELFARE INSTITUTE OF NEW ZEALAND, AN
INCORPORATED CHARITABLE TRUST having its registered office at , Epsom, Auckland
Only through incorporation does a group of persons become a body corporate , Wells was aware of this he provided the law society with copies of minutes in 2011 these stated it clearly "Registration as Charitable Trust and tax exempt status with IRD..AWINZ has not been registered under the Charitable Trusts Act to date, this needs to be organised. IRD approvals required.
this contrasts with the application he submitted to the minister in 1999 and the letter which he wrote in march 2000 when he gave the minister the assurance that he could not send a copy of the trust deed as it had been sent off for registration .
There was never a trust deed produced that showed all three people as a trust and evidence was later to be found that the trust deed which they did produce was a total fake , the people named on this trust had never met and had never passed a resolution and the trust by its own terms expired in 2003 and since there was no meeting there was no re appointment of trustees
But why should all this stand in the way of obtaining a incorporated name through court action All done by way deceiving the court and attacking my reputation and character .
All this was achieved without evidence, simply as perjurious statement of claim and bull doze a head as if all the crap is true lawyers don't fact check those with the money can get anything past the post .
The major flaw in our legal system is that Judges believe lawyers .Like any good magic trick it all begins with distraction by planting ideas in your head until our courts start calling for evidence and for a lawyer to fact check the claims then there will be no justice
The court must not be a tool where by the corrupt can obtain what they want and neither should the court be complicit in this , when there are no safe guards and the court can re write history based on the verbal garbage a lawyer presents then there is something very wrong. Its not about winning at all costs its about upholding the rule of law and to facilitate the administration of justice in New Zealand something that many lawyers over look guess there are no $$$ in that so they help Goliath strip david of his pebbles and slingshot and say justice has been seen to have been done .. or any way lets pretend it has.

Good afternoon Linda
Was a bit shocked to see your response to my open letter which advised David Neutze to take harassment action against me . In my experience lawyers who work unethically and recklessly cover their tracks with defamation action and harassment action . Those who make genuine mistakes seek to put things right, the obligation is after all to the rule of law .
I consider that suggesting harassment action is totally disgusting, especially by a mediator and a person involved in local government and the ombudsman's office. what you are suggesting is secrecy , limiting the freedom of speech and there by making the whole issue as transparent as old sump oil .
Currently we have a call for whistleblowers to dob in any one breaking the rules for the outbreak. I wonder if any one contemplating this action realises that lawyers will then make their lives a total misery from there on in by suing them for the next 14 years .
I am whistleblower. I found that Neil Wells Barrister was operating an approved organisation ( private law enforcement Body ) from the premises of Waitakere city council . He was using the council staff ( dog control ) to obtain income for himself and had rebranded the council dog control premises to look like the fictional organisation in whose name he was carrying this out.
To grasp the significance of this you may wish to read the decision of the Ontario supreme court , this is with regards to a legitimate legal person the ontario SPCA. As a direct result of this decision the Ontario SPCA gave up its law enforcement powers.
AWINZ took it one step further, it was formed through fraud and had no legal existence at all other than it being a trading name for Neil Wells who had obtained the powers by writing and advising on the legislation than making a fraudulent application
I now understand why my complaints to the ombudsman's office have not had traction and it appears that there have been a lot of people beavering away in the back ground " covering arse " for their fellow lawyers.
I was first sued for harassment when I did an investigation for a lawyer when he was not paid by a client, the company was on sold to a fictional director who then employed a fictional liquidator . see story here and news items here Charges over alleged fake liquidator and Boss invents accountant to escape $60k debt.
Peter Spring Lawyer for Terry Hay took me to court for harassment because I had been at the business address looking for the fictional Sanjay Patel , this did not suit Lynne PRYOR who had assisted Hay in the fraud .
Next was Evgeny Orlov who I had worked with when my marriage fell apart due to Brookfields unethical prosecution tactics . read the items here International fraud connection with Equity law and naked capitalism the story was entitledNew Zealand, Fresh From Its Service to Mexican Drug Lords, Helps Out the Russian Mafia and The curious case of Equity Law and Equity Trust International
Effectively I had stumbled on what was to be exposed as the Panama papers .
Harassment is a tool used by people who have something to hide . and it appears that Lawyers are believed in court and are not held accountable to the rule of law , their own society nurtures and protects them and is he disciplinary body.. this is a massive conflict of itnerst.
Then people like you have fingers in many pies , and I find that my complaints to the ombudsman's office are ignored and there must be a fabulous network of in house lawyers working for government departments ensuring that information is with held long enough to put those who you fear at a distinct disadvantage while you beat the up using the court system.
How can you possibly defend the use of council premises for private pecuniary gain . what part of the AWINZ matter don't you understand.
1.do you turn a blind eye to fictional organisations administering the law ,
2. condone people writing legislation for their own business plan
3. fraudulent applications to the crown
4. using intimidation to attempt to conceal fraud
5. when this fails using he court to pervert the cause of justice by having some ones defence of truth and honest opinion struck out and using a tame judges 92 page decision to re write history , while ensuring that vital evidence is withheld until vital time lines have passed.
Linda You have exposed your self , you may have had one sherry too many when you hit the send on the email and copied me in but it shows how the corrupt network of lawyers works and shows how you are all connected
a law degree does not make any one honest but lack of accountability to the rule of law opens the door to corruption in our legal secor, and in my opinion it is rotten to the core when lawyers have to resort to harassment action and defamation to conceal their dirty dealings .
When the headlines read " Bar Association says ongoing suppression breaches in Grace Millane murder case endanger trial " they got my attention . Fair trial  here in New Zealand   No way !!! so how could   the breach of the suppression order  which is implied to exist   possibly damage the fair trial of a murderer  when many others  who have not been associated with  murder do not get a fair trial .
Any one   who has been fortunate enough  not to have   entangled with the law is  of the mistaken belief that our  justice system is robust and works like a well oiled machine..  don't be fooled  there are many things which   impact on natural justice here in New Zealand
Suppression  . By suppressing the name of the offender  the  chances  of a material witness coming forward is laos reduced , if the  offender was named   someone who knows him  is more likely to remember a relevant fact a week out from the murder  rather than  upon hearing his name a month or so later .. and what could have been relevant evidence is diminished  by doubt and confusion which occurs  with time.
How do we know that there is a suppression order, well you wont find anything from our court stating that there is a suppression order   , the judge in this case refused  one  but he mere fact that the lawyer for he accused  said he would file for one was sufficient  for  suppression  until the next appearance to be available .  But the court did not  make any statement that this is the case for that you have to search the statutes or  wait for a  reporter to write an article .
But  can you  believe the press  , one report states  that this was  court ordered suppression    when another explains that   it a statutory obligation .. why nothing  from the courts   directing what the situation is,   Despite there not being any firm direction and the name being freely available on any search of Graces name .
The police  are talking about prosecuting those who breach suppression this is done in  a flash and they  don't even need evidence as the court supports their   prosecution.
Evidence is not required
I read  a publication by the law society which was so detailed that from my own  experience I could speculate as to the identity of the lawyer who  had  defrauded his client.     He   had been given name suppression by the  law tribunal  to conceal this corruption .   I was prosecuted, no evidence of  a suppression orders existence was required , the court merely said the tribunal had a right to make one.. when actually there is no scope for a suppression order under that legislation but they can make an order for non publication. No evidence existed as to the identity of the lawyer who appeared before the tribunal  or if an order under  the non publication  criteria was ever  made .  basically the question I still have   is   whatif I had said Mickey mouse would I have been similarly guilty  as there is about  much evidence that Mickey mouse was the lawyer  as there was for Neil Wells.
I have learned that    evidence is ignored all it takes is for a lawyer to say  I  have it on good authority your honour  that the sky is green  then the judge will say   it must be right as he must not knowingly mislead me
Perjury
perjury happens all the time       but  it is too difficult for the  police to prosecute it  so people  perjure all the time. In a recent case a  forensic accountant gave evidence   to support his  client despite the fact that he had sworn an oath that  as an expert witness he was obliged to   act in accordance with the code of conduct
An expert witness has an overriding duty to assist the court impartially on relevant matters within the expert's area of expertise.

An expert witness is not an advocate for the party who engages the witness
The  client was very pleased    and sent an email  to the  forensic accountant  thank you I could not have done it without you  a complaint made to the police  will not be investigated as it is not a priority
Denial of a defence 
I  discovered corruption and  questioned how  a law enforcement body  which undertook public prosecutions could have  been given  that  authority when it did not exist  and the application was based on fraud.  I was taken to court    for defamation and I was not allowed to put my defence of truth  and honest opinion .
Lawyers acting in appropriately 
Nick wright who was the lawyer taking the case was during the course of the events a committed patient  , he  grossly misled the  court as did his seniour  lawyer David Neutze  who never checked the facts  and was  happy to  rely on his  own  reputation to  succeed in court .
The judges  believe that they have  a duty to believe lawyers  as a lawyer is an officer of he court and must not mislead the court.  However it is  apparently impossible to hold a lawyer accountable to the rule of law .
The Judges
the judges  can do their own research  and obtain material which has not seen the light of day in court  , they write their decisions accordingly  . Judge joyce  used his 92 page  judgement as a  attack on my character and reputation  .
Judges are not held accountable   for their decision , many  judges are husband and wife teams   and no  conflict of interest is declared
No trials fake documents 
see the experience of  Tatsuhiko Koyama   here
Tatsuhiko Koyama, BA, Juris Doctor, PGDipHealSc, MHealSc, DipGrad
Enrolled Barrister and Solicitor of the High Court of New Zealand
The new zealand law firms
Law firms  are  a group of persons in a partnership, no partnering  documents are ever  visible  or discoverable  and   mist contracting is done  under the  trading name which is not registerd.  so the law firm  can never be sued  they are   a grey area  undefined  entity  which  is described in walis v sutton 
Litigation involving unincorporated associations is notoriously difficult when it is not done by way of representative action.
Unincorporated bodies are lawful but legally nonexistent. As Fletcher, in The Law Relating to Non-profit Associations in Australia and New Zealand
p.187 puts it:
"Legal issues arising from their activities are justiciable provided they can be presented without attributing a corporate character to the association."

At p.190 Fletcher concludes that:
"The prohibition on assuming a corporate character does not prevent the members collectively from asserting their rights either by all joining as parties to the suit or by representative
action."
Fletcher quotes an article by Lloyd, Actions Instituted By or Against Unincorporated Bodies (1949) 12 Mod. LR 409 at 411 on the subject of collective action by all members:
"Under this procedure, every member would, of course, have to be individually named and would have the full status of plaintiff or defendant, entitled to appear and be separately
represented, and liable to incur separate sets of costs."
"There seems to be no doubt upon the authorities that a voluntary association, such as the plaintiff, which has never been incorporated in any way, cannot sue except in the name
of all the members unless advantage is taken of rule 20 and an order is made by a Judge that one or more of the members may sue for the benefit of all persons interested."
thus  it is very  clear that   prawn pickle and herring  cannot  sue or be sued, therefore how could they enter into a contract least of all claim to   represent their clients  when in fact  they could nto be lawyers
the New Zealand justice system  is a farce 
we  do not  have the privy council
the supreme court is our highest court
Our highest judge   Sian Elais is married to Hugh  Fletcher 
Judges  are appointed by the  governor general  , Sian elias  has held the position of  Administrator of the Government when the Governor-General is unable to fulfil their duties
the  governor general  appoint   based on the recommendation  by the attorney general  who is generally a  member of he law society and  chooses members of the law society to be judges
there is a judicial complaints officer  The first Commissioner was Ian Haynes, ONZM, BA, LLB. He served from 2005 until 2009, he is now a member of the law society
Sir David Gascoigne KNZM, CBE, LLM served from 3 August 2009 until 30 August 2015 he is married to our Governor-General Patsy Reddy
Alan Ritchie, LLB became the first Deputy Commissioner in 2011 and took office as Commissioner on 31 August 2015, Mr Ritchie was also Executive Director of the New Zealand Law Society from 1985 to 2008. which was the former law society  which did not have a requirement for lawyers to have an obligation to the rule of law.
the  new law society  is both the disciplinary body and the   development  body for  lawyers , it is thus grossly conflicted
the law society is a statutory body  but  works with law societies which are incorporated societies set up after  the inception of the new lawyers and conveyancers act.
the law society has committees which review complaints  depending on whether you are foreign educated or local the results may well vary  some are protected some are crucified
the law complaints  review office is  funded by the law society  it is under funded and under resourced to such an extent that it   makes the wheels drop off . the persons who are appointed LCRO  are frequently  former lawyers
Lawyers hold top positions every where and are the advisors to  government. New Zealand is a small country  but   there are probably  more close  knit relationships in the judiciary   and legal system  than that would be  good for the health of the country and true justice    I would hate to think how many deals are done in the Northern club and other related clubs.
IN 2006 a law clerk was working at home as for Brookfields , she was allegedly approached by Two Barristers Neil Wells and Wyn Hoadley who were pretending to be trustees of a trust which had never existed .
They had a dilemma you see in 1999 Neil Wells had written legislation for the animal welfare act and had been an advisor to the select committee . He then made a fraudulent application to the minister claiming that the animal welfare institute of New Zealand existed , it was in reality just a fancy name that he had thrown about the offices of MPI for a while so that those who did not check got used to the sound of the name .
In the application Wells claimed that AWINZ was formed by trust deed , but then in letters to the minister he avoided sending a copy of the deed . he said that the one deed had been sent off to be registered.
The lawyers for the MPI believed him and never checked and then in 2006 some one had registered a trust with the same name which embarrassingly showed that Neil wells had told a lie .
But rather than deal with the lie and hold Wells accountable to the law it was far easier to instruct a law clerk to put some pressure on the woman involved.. One Grace Haden
Grace Haden is the villain in this piece , she questioned corruption , this threatened not only the fraud that was AWINZ but also the ability of the government to verify its facts and uphold the law.
So the heroine of the story enters . "I will fix this" she said and takes it upon her self to ring the wicked witch of the west late one friday night and threatens her PI licence if she does not change the name of the trust which she and others had legally incorporated . ( blackmail in most peoples books ) The witch is not a push over so our heroine sends some emails to drive her threats home .
The witch using her magic powers locates our heroines home and on arriving there on her japanese power driven broom stick is confronted by two children who say " mummy is not home' and calls daddy. Daddy sees to it that the police serve a trespass notice on the witch , last thing you want is to intimidate some one and them have them call at your house to see if they can resolve the problem.
Next step is a lawyers letter .. Lawyers letters don't need to be factual , they just have to threaten in a nice way , leaving no options and the best thing is to get a lawyer who does not check what he is signing so the letter is put in front of Davis Neutze of Brookfields .
The letter is sent by the lawyers who claim to represent the fictional organisation which cannot legally contract to a lawyer , they effectively claim that the trust formed in march 2000 made the application for law enforcement powers in 1999 . they go totally off on a tangent about AWINZ being a charity , the reality is that it was not a charity , it was not a trust it was a name that Neil Wells used when he took on the law enforcement role using the staff of waitakere city council . He establishing a bogus Trust for personal profit. As the UN call it public office for private gain
But who cares this Is NZ the land of opportunity and the magic of being a barrister means that one can do what ever they like as they are trusted and believed and no one must never say anything bad let alone the truth .If you do then you will be crucified in court.. yes that is what happened to the the witch and years later they are still trying to tie her to a dunking chair.. hard to believe that this is 2018
The fact that Wyn Hoadley and Neil Wells did not have a trust deed , nor any other documents which could show that they were trustees was beside the point.. the fact that they were barristers made it all leggit . A law degree makes people honest Yeh!!!!!
So the humble law clerk dashes out and in August 2006 becomes a barrister too (She got a practicing certificate to be a barrister ) and prepares the statement of claim which will force the witch of the west to give up the name so that the two barristers can perform their magic and make the problem and the lies Vanish
David Neutze signs the letter he doesn't even notice that the trust deed he refers to is not there , had he seen the trust deed he may have asked questions like why is Wyn Hoadleys name not on it and how and when did she become a trustee ( Not by any legal process we can assure you .. pure magic .. poof one minute she is not on the trust the next she is the chair woman )
This was not the only magic the trust deed which was missing in 2000 see page 6 bottom , has miraculously reappeared , been renumbered to eliminate the clause referred to and now has two versions one sent to the witch the other to MPI . MPI didn't even notice that there were lots of pages on their one not signed.. but why should that matter .. don't want to look too close do we its just a bit of paper that ticks the box after all .
The real magic had been concealed as the people who allegedly signed the deed had never met , never passed a resolution and never held funds. AWINZ was a total fiction .
We were told that our heroine prepared the statement of claim which was a wonderful piece of fiction
The first plaintiffs are the current trustees of The Animal Welfare Institute of New Zealand,
('AWINZ 2000), an unincorporated charitable trust which was formed pursuant to a trust
deed executed on 1 March 2000.
the reality of the trust is recorded by Maf by 2008 the trust had met three times 2004 2006 twice. By its own terms the trust ceased to exist in 2003 when no trustees were reappointed . Hoadley had become a " trustee on 10 may when the deed was missing , by a clause that does not exist in the copy of the deed and by no visible legal means , the audit report records AWINZ has not been incorporated under the Charitable Trust Act 1957, as was originally expected . The lies in the application Have been totally condoned by MPI .
In November 1999, the second plaintiff wrote to the Minister of Agriculture advising that he
was seeking approval for AWINZ 2000, which was at that time not yet formally constituted
by way of trust deed,
this from the application audit report

Question which statement is false the SOC, the application or perhaps BOTH
The third defendant is a trust formed pursuant to a trust deed executed in 2006 and
incorporated pursuant to the Charitable Trusts Act 1 957 on 27 April 2006.
Note that this was formed before Wyn Hoadley came on board with Neil Wells, they also had this letter from the registrar of trusts lawyer
Everything was twisted and contorted we had set up a website to advertise the fact that AWINZ was not legitimate. It was using waitakere city council dog control officers to collect revenue for its Boss Neil Wells .
He had re branded the building to be confusingly similar to the fictional AWINZ
Now 12 years later and with Neil Wells dead , our herone is still at it she decided to go after the witches PI licence, because she thought it gave the witch powers of magic like being able to find people . She ensured that there was no point in the witch appealing the decision of the person posing as the pspla( he was not a lawyer as required ) and his misguided belief that the witch was a conspiracy theorist and therefore should not be an investigator .
the complaint to the Pspla show that her aim was to discredit the witch the new PSPLA decided to have a hearing in Wellington before she even considering all the submissions submissions this is my response response to complaint_and the witches submissions in response
It is of note that every time our heroine contacted the witch she has made a threat against the witches professional licence, now that she has have given up my licence she is taking the witch to court . for defamation . what does this woman want !!!! she doesn't want to settle she doesn't want to say what has been said that is wrong .But you guessed it she wants $$$$$$ about $30,0000 worth $20,000 as compensation .. for what ? because the truth hurts .
She has proved that you do need defamation papers to put in front of Google to have your name removed from the web https://www.lumendatabase.org/notices/16567636
Is this how the court is going to be used in New Zealand ? is this going to be condoned by our judges.. I will keep you posted
So there you have it folked if the truth hurts and you want to remove it from Google you need to take defamation action and you can continue to ensure that the bad spot light fixes on others while you conceal the truth about yourself .
mean while we continue to live in the perception
don't be fooled The reality is no fairy tale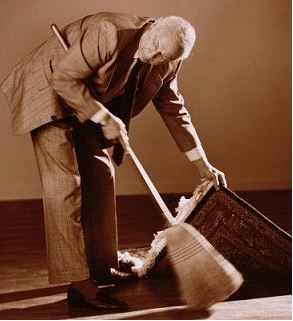 I am under attack  , yes  right left and center things are happening as if by magic , all these lightening strikes which  occur near me are totally coincidental .. I think  not …. but because I am suspicious of Lightening striking the same spot repeatedly I have been labeled a " conspiracy theorist "  and on that basis the Private security  Licencing authority has refused to   renew my Pi  certificate of approval.  Roger Gill  has repeatedly stated
"The applicant appears to hold very strong views on many matters and she is
adamant that there is some form of conspiracy afoot, but in the absence of any
evidence to support this theory it appears to boil down to a long-held obsession which can only harm her ability to carry out her duties as a private investigator in a rational and professional manner."
It would appear that   One Ron Mc Quilter of Paragon investigations, the  president of the NZIPI  is right behind it all .He is a competitor of mine but I honestly  believe that he works  on the  shady side of the fence with such persons  as Trevor Morley , Mike Campbell and  Gary Swan .It appears to me that  all had  apparent fingers in the pie of making lightening strike on me at some time or another .Their actions have been quite  acceptable apparently  while  on my part  speaking the truth and exposing corruption is not acceptable.
Although Mc Quilter has  expressed his views as to my suitability to the PSPLA he has never made a complaint  and apparently  preferring to communicate through the back door   with the PSPLA  and feeding docuemtns to  him to  get rid of the competition . Ron there are  legal processes.. stick to them!
Since Ron thinks  that he is better than me  I have set him a challenge in my open letter to him  bet he ignores it  I think  its too difficult for him  in my opinion he  only likes simple things like finding dirt on people and making life hell for them . Ron's police career was never in NZ and from what I have been told was measured in months not years , and in traffic not real crime .
I served as a police officer for 15 years and left when my daughter was born , in those days  the employment relations act was not  law and  I was transferred on to front line duties at 6 1/2 months pregnant as my boss did not think a that a pregnant police woman should attend court ( I was a prosecutor at the time ) I had also lost my promotion to senior sergeant because I refused to jump the 6 ft fences and do the  physical fitness test due to my pregnancy .
I became a PI in 2003  and in 2006   did a very simple  pro Bono job For Lyn Mac Donald the bird lady, which devastated my life  by tearing my family apart .
Lyn asked me to locate the animal welfare institute of New Zealand (AWINZ) , it had statutory powers  under section 120 of the animal welfare act  making it  equivalent to the RNZSPCA  and having the same powers of search seizure and  ability to impose  fines.
Except AWINZ did not exist in any manner or form. Neil Wells the  council manager , was a barrister ( he no longer is  ) he had been heavily involved in the drafting of the animal welfare  act  and had tailored it to  facilitate his own business plan.
When I asked  Waitakere  Council and The MPI ( then MAF )  for the trust deeds of this organisation they had purportedly contracted too, there was   a flurry of activity  , cover ups, withholding information and  denials  and  finally I was taken to court by Wells for  defamation.
Of course he had no show of winning as I had  so much evidence I could sink a battle ship.  so  Next step  we deny her a Defence .  Without a defence of truth and honest opinion  Defamation is not winnable  . Judge gets to make her out to be an axe murderer and this  decision  get waved in her face for ever more  .. even criminals have better rights to justice than I had.
I was surprised that my colleagues in the NZIPI  and those in the certified fraud examiners who I turned to  for help stood by and did nothing, they did not even offer to look at   evidence I had .
I had documents  from ministers which were redacted  and  obtained copies from council which were  un redacted,  what these revealed was gold  e.g "It is not appropriate for you  to approve a proposal which is contrary to law "  

I failed to get  my complaints dealt with by the SFO  and the police , the police said it was too serious for them the SFO  said it was not serious enough. both groups of people had something in common, they all associated with Mc Quilter .
Suddenly  I was thrown out of the  Certified fraud examiners association .. never thought it was Mc Quilter  but his letter to the PSPLA in December speaks volumes.
An identically named trust  was formed  by Wells  and was switched for the  fictional organisation, Classic Identity fraud.
Here is the evidence

a trust deed was signed 5 December 2006 see here , 

It claims to be the same trust as one  established on 1.3.2000 see here    or see the copy  to MAF here ( why would they be different?) significantly   the trust deed   had never been seen by any one   prior to   late june 2006.

MAFS audit  , a report which was withheld from me at Wells request for some three years and was only released after AWINZ ceased being an approved organisation  identifies  significant trust issues   see here   it  states that the trustees   only met four times , the first being  allegedly  on 4 june 2004.  If you read the trust deed  then you will note that the  term of appointment of trustees is only three years.

There is evidence that the trustees never met  , never held a bank account  and never passed a resolution .. so how did  they  manage to apply for approved status  three months prior to the date of the deed and how  could they have committed to the  the functions  of the  approved organisation and its obligations to  accountability and transparency .

How were they able to be a "trust " and how could they commence court proceedings when the trustees had changed without any legal  means of appointment or commitment to a trust let alone an  approved organisation which had public law enforcement  functions.

this new group became  a charity and assumed the identity of  the earlier  fictional trusts   How  is this transparent  and legally defensible  ?
The people involved were Wyn Hoadley , Graeme Coutts  JP  , Tom Didovich  and Neil Wells , supported by  brookfields law firm , David Neutze  and  former lawyer Nick Wright  and former wife
No one checked the facts , the dates the applications, a two year old can tell you that   there is no integrity in what they claim but detail apparently does not matter  when you have the right people on board.
A true colleague of mine  told me many years later   that one of the  parties had told him that   they were doing everything they would " deal to me "
The connection of these parties, the location the involvement of other  have been sufficient for  me to  believe that  Ron Mc quilter is in this up to his neck . His business partner  at the time was Bryan Mogridge  who was also trustee of  enterprise Waitakere  and  also a trustee of the committee for Auckland.
2008  I was the  secretary of the NZIPI   the  new Zealand institute of professional  Investigators , Trevor Morley was the  President .There were two people in  the institute who he wanted to  get rid of  as members, but hey were unable to remove them for  any breach of ethics. So Morley  decided to change the rules  so that we could effectively  kick these persons out , some three years after the alleged incident .  I felt that  it was unethical  to change the rules to remove some one  and left the society . Today  most  former police officer PI's  who have integrity  choose not  to belong to the NZIPI . Trevor Morley has been in contact with  Malcolm North   as  shown in this  email 

So by expressing the fact that I did not think that the NZIPI was particularly  ethical I   became  an enemy of the state  yet again . I later caught vice president  Mike Campbell  spreading rumours about me that I was about to be arrested .
Transpired that that Ron was putting together a blackmail  complaint  with regards to me relating to the  Elizabeth Knox home . I  remember speaking to a cop on the phone in 2012    and   it turns out that on the basis of the emails  that Mc Quilter gave her she decided that I should be warned for black mail  except no one told me  .  I have no idea  what those  emails were and if they were even from me or  were doctored. The police woman who  had  elaborate opinions of me  yet had never met me  claimed that she had warned me  by phone , well she never did .  see the article here 
Strange things happened during  2012 , at about the same time as the allegation of blackmail my company went into liquidation, the company which did not serve papers on me and  filed a false affidavit was Translegal services  . fortunately the court reversed the bankruptcy .
There was also a strange coincidence that  Graeme Coutts  had an office on the same floor as the RNZSPCA  and a very short distance from  Translegal owned by another  NZIPI  member  and occupying the same building as the  ex husband of our former accountant Heather Whittle .
Heather Whittle had a few years earlier   told my  husband fairy stories , I knew they were lies  these all led to   my marriage breaking  down in 2008  , the other person telling    almost identical stories was the man across the road, two seemingly  unconnected persons  both   used as tools to break up  the marriage.
I was also warned by Maf for allegedly posing as a Maf officer  when  I had informed them that  a company was using  dodgy  import credentials, these people took me to  court for harassment  and ensured that I was inundated  with Chinese callers  see story here
AND so  things inter twine   and a whole group of PI's   apparently working together  have  been  aiming at getting me out of the industry.  Yes I am a threat   I expose the  corruption which I believe that some PI's  are  actively  concealing.
It is    humorous to  think that  the non service of court documents is not enough  to   put a PI 's licence at risk.  Lawyers can  have  drugs and be censured and have their names suppressed ,  But for speaking the truth and exposing corruption  I have to   face the music , threatened with loss of income  and have  news articles such as this written about me .
The matter is now in the hands of the privacy commissioner. The press totally defends their   actions   and yes  I happen to think  that if lightening repeatedly strikes then there is a theory  as to why.  some people would think that that is a conspiracy.
It proves that   there is much in NZ which is off the rails  .  I say  it is corruption that is starting to show from under the Rug .