To
day Monteck Carter chartered accountants sent out a news letter on Shareholders agreements
"A Shareholders' Agreement is a contract between the shareholders of a company. Without one, you risk a dispute at some point down the track when each shareholder has a different idea of who can do what, when they can do it, how it is done, and what was agreed at the outset. Like a pre-nuptial…
The entire fiasco with Muse on Allen Restaurant and Bar is a great example as to why share holder agreements are essential and why the company should have a Lawyer who acts for and on behalf of the company ensuring that all parties have the protection which the law affords them.
Two Chefs agreed to purchase an existing business , One a relatively new immigrant to New Zealand had the finances to set up a company, the other had an ambition too large for his pockets which was to be the youngest chef to be the owner of a restaurant.
The young chefs owner worked with their family lawyer to transact matters in the company and then they drew up their own document which has no real basis in law but despite this and lack of compliance with the document have staunchly held to this grossly defective and deceptive document.
What was signed between the so called partners of Muse on Allen was called a
partnering agreement as opposed to a Share holders agreement There was no interdependent legal advice nor was an opportunity provided for such advice. As a result the majority share holder had all his investment taken from him and transferred to the young chef Samuel North , contrary to the provisions of the companies act so that the most cash strapped member of this so called agreement could claim publicly and repeatedly that the restaurant was his own .
A sample copy of a share holders agreement can be found at this link an unprotected version of the document is here shareholders-agreement.
As can be seen there is a massive difference between this document and the " partnering agreement
Share holder is defined in the companies act in section 96. Partnership has no definition other than that given under the limited partnership act and this registers partnerships. this does not apply in this instance as this is a limited liability company with share holders.
It is interesting to note that the agreement to the right is deficient section 21
It is quite clear therefore that Anabelle Torrejos Malcolm North and Debbie North were not share holders. they have never appeared on the share registry, either those of the company or as reflected on the registrars on line registry therefore it can quite safely be said that this is not a shareholders agreement.
In this case Anabelle Torrejos, Malcolm North and Debbie North could not sell their shares as they did not hold any. they were instead lenders as they loaned their funds to the company.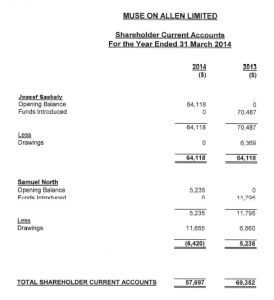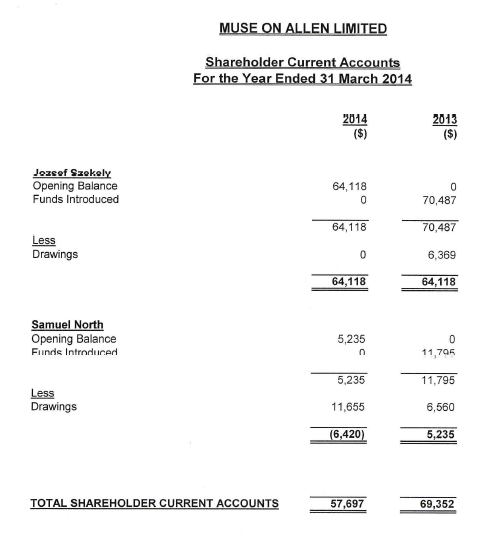 We are of the opinion that this Partnering document being held out to be a share holders agreement makes false representations and through those false representations those who hold this document out to be be genuine should be looking at the provisions of the crimes act .
We cannot emphasize enough the need for good and competent lawyers who act in accordance with the law. Without such protection companies can go entirely off the rails and be used contrary to the law .
It is therefore essential that any company has an impartial Independent lawyer who ensures that all parties comply with the law.
No one involved in a company should sign anything unless thy have sought independent legal advice .