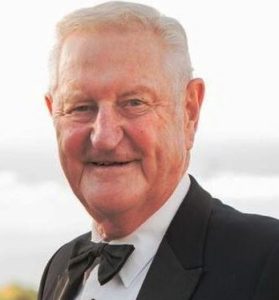 There is a culture in New  Zealand that has to change  and that is   practice of keeping up appearances .
We  just love keeping the illusion of " all is well"  alive  and again today I read Maggie Barry whistle-blower threatened with legal action, as more bullying alleged. The tool box  supporting the illusion  consists of  suppression orders, confidentiality agreements, denial , character assassination and using the court to turn  fiction into fact .
Our courts have become a tool for the concealment of corruption ,  our courts themselves are corrupt  ( being that they do not work the way that they are supposed to work.. they simply do not  deliver justice and are manipulated )
People have in the past kept quiet because to speak up  means that your life is over .  Yet we encourage people to speak up, we pretend that we are anti corruption but when you say  "hey there is something wrong here", be prepared to be destroyed financially and reputationally.. it's called scorched earth .
I have been in the thick of it for 12 years   I proved that a private  law  enforcement  authority had no legal existence and came about  out of fraud . Now 12 years later I found myself being totally slandered by a former  Police assistant commissioner  Ian Holyoake   who had the  nerve to  send this The Brief x  to the people in my Rotary group  when he was unsuccessful in getting me thrown out of Rotary .
When Ian Holyoake and his mate David Hills  initially  attacked my character  I made a complaint to   the president of  our  Rotary club who chose not to do anything and put off meeting with me, the usual  delay   and pretend   it doesn't exist  tactics were used  . When Ian Holyoake breached the confidentiality agreement by sending out "the Brief"  no one did a thing   , yet when I  published this post I was asked   to an urgent meeting. It appears to me that  the  act of being defamed is of lesser importance than  the fact that you  say that you have been defamed  , by doing so you  apparently defame the defamer .
When mud is  flung  there are those who don't   take the time to talk and find out  and prefer to sit  and judge . I wonder what would happen if  this had happened to them .
I  was told to keep quiet and was denied the right to  defend the destruction of my reputation by this man  saying no more  than "look at me I am a fine upstanding citizen and this woman  should not be allowed  in Rotary ". Not a skerrick of evidence was  ever shown  to exist and  it was 10 weeks after Ian holyoake made his slanderous  complaint about me   that  I  was first advised of the  complaint  but was not allowed to see it  or address it  . Holyoake had been a past district governor  and he had credibility sufficient to persuade  others to  remove me from my group on nothing more than his say so   .  (I do not believe that this is reflective of rotary but rather the lack of leadership   in our group and the inability of  our president to be impartial )
There is a lot to be learned  in running an incorporated society and the first lesson is to treat all members equally and fairly . We also need to look at the so called noble men in history who  have impeccable reputation but transpire to be rogues. Reputations need to be maintained  that I why I fight for mine .
The whole scenario has taught me lots about how things are done in New Zealand . We had  agreed to confidentiality. It appeared that the confidentiality only applied to me  and  not to the others  and certainly not to  Ian holyoake.
My crime .. to speak up about corruption . 10 years of court action was not enough , the  woman who initiated it all , now a lawyer for the FMA  and who appears not to know  what a trust is ,  took action against me to make me lose my Private investigators licence  by making very serious allegations   which were never proved , when that was not  enough she  decided to take me to court for saying that in 2006  when she  intimidated me   that she was not a lawyer. now in the defamation  matter which she has taken against me she has kindly provided evidence that she was not  law society dossier.  I very much suspect that she was behind the action in my group   as this mirrors  the events in the past years .
We have to question where society is going when it is a greater crime to speak up about wrong doings than it  is  to commit them .. does this mean that we condone  corruption? 
in 2017 I found myself  in court again  this time  charged with breaching an order  which cannot be shown to exist ,  the action was taken to  protect the confidentiality of the   lawyers tribunal  who  without hesitation condoned theft  of money   by a barrister   from his  client.  see the  decision here . The law society wrote  this up  in this news item and from the detail and my own knowledge of events in Te Kuiti which I had reported well before this event  see  post  spot the suppression order
I took it to the court of appeal but it is apparently not in the public interest that a person is charged with wording which reflects the  section which creates the offence , near enough is good enough especially when you can introduce wider meanings  than  that which  statute provides for..   In this case I was charged with  breaching 263  lawyers and conveyancers act   the  wording for that  event would be along the lines of without lawful excuse  breached an order made under section 240  lawyers and conveyancers act. Suppression however can be achieved by many   ways  and he lawyers and conveyancers act  does not provide for  an offence for breach of suppression
In charging me this is what the police relied on alleged suppression order  the full copy of this was available on line   here
The police admitted to me  that they did not have a copy of the order, this is totally   against the provisions of the prosecution guide lines
It took the police 7 weeks after charging me   to locate this document interim order which is very nondescript and in any case does not say who it is for.
Even if mr W was identified it and the  decision being   clear,  the fact that this  document was hard to find and not in the public realm should have  supported the "lawful excuse " content of he charge, but  when they are out to hang you    you may as well get the  dunking chair out and wind the clock back  several centuries .
It has to be noted that I had asked the  cop who contacted me ,to show me the  order which I had allegedly breached  and gave him the assurance that  I would comply with it , but there was no order  hence he could not  produce ti so  the court was used to cover up for the police.
so  we have the police refusing to investigate the public fraud  , the law society protecting  the  lawyer who  stole from his client and who perpetrated a  fraud on the minister .  the police protect the  law society  and the offender and   silence the whistle blower   by prosecution  to  protect the criminal activity which should be of public concern .
I was  found guilty  because I speculated   that Neil Wells was the lawyer referred to in the  law society article . My own speculation was all the evidence that they required.    Ian Holyoake then took the ball and ran with it alleging that I would be  imprisoned and had been convicted of a criminal  offence , he claimed he had had an email about me  then later claimed he had  not , I used to resect the man and  can only  suspect that he has gone off half cocked  because he trusted some one in a uniform , this sadly appears to be  part of the  the methodology  use people with a  great reputation to attack those  you wish to discredit .
It appears that the name suppression has now been lifted as Neil Wells is dead and a judges  have released decisions  which name him  see here decision on alleged breach of suppression of wells Disciplinary tribunal  and Pol v Siemer – Judge Blackie.  In the mean time   I am paying off yet another 6,000  on top of the 300,000 that  blowing the whistle  has already   cost me. the cost is way beyond monetary   and I reserve the right to protect my reputation
The only evidence that the lawyer  who appeared  before the   tribunal was Neil wells, was   my speculation   that it was him , but   and   this  has now become reality   through the decisions  of the court.
It appears that the  courts support   the law society  in condoning   criminal behaviour of  its barristers  and provide for the law societies ability to   deal with these " rogue  lawyers "  outside the criminal  jurisdiction .. covering up and not making those who have a legal obligation to he law more accountable to the law  but rather  providing them with a layer of protection    and hence  facilitating  the corruption in the  legal  fraternity
I set up my own blog sites because mainstream media wont touch any of this  and unless we  do speak up  nothing is going to change.
whistleblowers need to support other whistleblowers… no one should go through what I have had to endure.
we have a right  to justice and should not live in  fear that  speaking up will have you  bankrupted through the  justice system which  does not recognize evidence  and which apparently works on  back room deals  done  in the Northern  Club and its   associated   clubs.
we have freedom of speech supposedly  but   it is at the risk  of  you being severely  discredited.. Truth hurts.
UPDATE
I was judged by the people in Rotary and in BNI . the court of appeal has now overturned the convictions based on the fact that if there was an order it was not communicated or discoverable .
I have discovered first hand how people are treated if they are thought to have a conviction . Again this is gross injustice .
Had the police complied with the solicitor generals instructions to have the order before charging and if the courts had relied on evidence and seen the order before convicting me then I would not have gone down the track I did.
It appears that truth does not matter and the penalty I suffered and the manner I was treated by my peer group was disproportionate to the lawyer who actually committed a criminal offence by failing to account of his clients funds .
Neil Wells is dead now .. guess we have a higher judge
I am still awaiting an apology from the people in Rotary for the way they treated me .