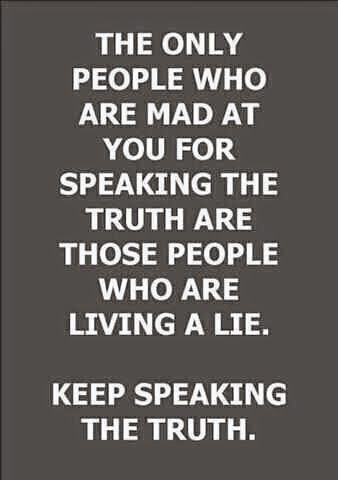 It appears to me that the worst thing you an do in our society is to speak the truth .
I am not alone    I had the  video link  below sent to me today and it   simply goes to prove it
Just a few days ago two gentlemen came to my house and spoke most disapproving my of  Blogging   and frowned upon the fact that I fight  corruption .( as if that's a bad thing to  do  )
I was told to leave it  to the proper authorities.  I explained that there appears to be a general covering up of corruption in New Zealand  and   that my experience was such that I don't want to see any one   go through what I had to endure ( and am still enduring )
I was told that there are two Grace Haden's  the one they  like and then there is  other , the one with  the  online presence the one who speaks about things  which apparently  are a tad embarrassing and conflict with the statistics .. heaven forbid that we upset the perception  or prove statistics  wrong .
They expressed their opinion that I should not express mine.
I was extremely upset with their visit  , I felt bullied by it  and it was totally unnecessary  additionally they had  no apparent mandate from any one, it was totally uncalled for an out of place .
Why  do we seek to silence those who are speaking up  about   the wrongs in our society . The cracks are starting to  show  in MPI and the SIS  . Thompson and clark  are members of the NZIPI https://www.nzipi.org.nz/nicholas-thompson/. The NZIPI is headed up by Ron McQuilter  who was behind  ensuring that I was discredited as a Private investigator .  I feel certain that these old boy connections  are  what is keeping New Zealand's  perception of the least corrupt alive.   Stomp on any one  when they  speak up about corruption , crucify them and   make their lives hell so as to ensure that  the next person  will see nothing .
https://www.facebook.com/supportrickflori/videos/1950697488298231/