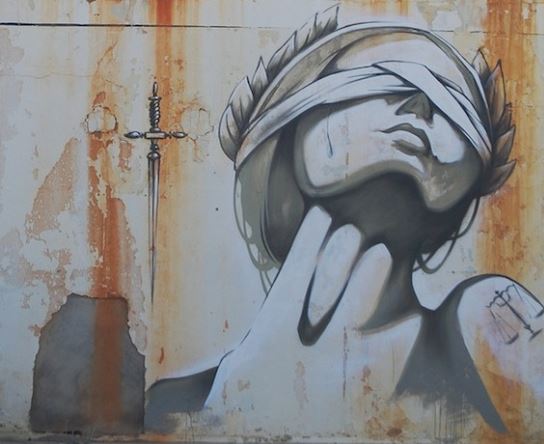 It's a new life for me
And I'm feeling good
Last week my world was shattered, for the past 14 years I have been a private investigator before that I was a mother and before that a Police officer of 15 years standing.
I received the call in the morning telling me that the reserved decision was going to be released . I didn't know what to think deep in my mind I knew that were desperate to strip me of my private investigator's licence. The words of the PSPLA still rang in my ears… as long as you blog and report Lawyers to the law society you will not have a licence.
So they had to dig deep and they did it see here decision second appeal
My entire ability to earn a living has been judged on one incident where a lawyer was in my professional appion not working according to the rule of law
But fast forward past the boring bit of how it happened and I am pleased to say I am reinventing myself as a
Every cloud has a silver lining and by being an investigative reporter I have no obligations to the Private Security Personnel and Private Investigators Act 2010
Meaning of private investigator

no person is a private investigator within the meaning of this Act by reason of the fact that—

(4) (a)

he or she seeks, obtains, or supplies any information—

(iv)

for any purpose relating to the dissemination of news or other information to the public or to any section of the public
The background to the lack of transparency and lack of justice in losing my licence is here , they had to dig deep and this is what they had to pin it on. the lawyers have not even been dealt with for misleading the court and I am already executed
David Abricossow of Johnston Lawrence law firm was representing the company Muse on Allen Limited . (Muse on allen features on this site a share holder had $64,000 transferred out of his name and was kicked out of the company whihc had been purchased of some $95,000 .)
Abricossow saw it fit to make a false allegation of contempt of court with regards to my actions , he falsely alleged that I had distributed documents which had been provided by way of confidential discovery in the high court proceedings . These documents were sitting in lawyers offices in Wellington, I had not seen them nor did I know what they were .
So by means of what I believe to be a brilliant set up, Malcolm North of the ministry of social development who claimed to be a director of the company , provided Jozsef who I was helping with documents which alleged that he was responsible for losses in the company . Statement of Claim without privilege he also provided these privilege free documents.
It was obvious that the company was insolvent, trading while insolvent and incurring more debt that at this stage they appeared to be holding Jozsef accountable for so the strategy was to limit the damage and inform creditors of the company that Jozsef did not have any control over the company , his shared has been stolen from him, he was being held accountable for the company debts and did not consent to the company incurring any more debt. and that is how Abricossow came to make an allegation of contempt of court against me , it would appear that Malcolm north had provided the documents freely one day yet on another claimed they were confidential .
I made a complaint to the directors of Johnston Lawrence with regards to the false allegations of contempt they addressed the issue by alleging harassment
The harassment proceedings were set down in Wellington I lived in Auckland
The proceedings were more in line with strategy rather than rule of law and when I thought there was an agreement for a consent order without apportioning blame they did an about turn on me and I found that I had to be in Wellington at very short notice like Hours away .
The judge refused to allow me to attend by video conference and held the hearing without me.
New matters were raised particularly defamation , this was claimed in letters which were only between myself and Abricossow and by some what twisting matters . the reality is that defamtion has its own act and under that act there is a thing which I have never experienced.. the ability to prove the truth of the statement or opinion.
without your right to that defence you are toast. You are also toast when defamation is alleged in your absence.
So his honour decided that on the basis of continued defamation I had Harassed David Abricossow .
Because the decision is under the harassment act it is not published but to overcome that they published the decision and called it Lane V Haden making it appear that I am a serial harasser ( a term which Malcolm North the recent bankrupt likes to use )
I asked for the decision to be recalled based on the legal grounds that defamation was introduced at the final submissions, I was not given an opportunity to address those allegations and defamation should have been pleaded separately . So one of the other directors of Johnston Lawrence trundles off to he court and misled the court with regards to defamation and the decision stood.
so I have made a complaint with the law society and the LCRO nearly 2 years later these complaints are still being dealt with but in the mean time the action of these lawers is enough to put me out of my life time of work
I know that eh disgraced barrister Neil Wells is involved because Malcolm North admitted to communicating with him.
I suspect that Neil Wells and Wyn Hoadley had engaged Ron Mc quilter and a mate of Mc Quilter Trevor Morely a former president of the NZIPI has been involved with the Norths see here
From: Trevor Morley [mailto:twam@clear.net.nz]
Sent: Saturday, 2 May 2015 4:36 p.m.
To: Malcolm North
Subject: Message from Grace HADEN.

Good afternoon Malcolm,

When we spoke on the telephone and you sought my advice re the serving of a trespass notice, you mentioned that you had heard from a Grace HADEN. My understanding of what you told me was that the service of the trespass notice and the matter that she was involved with and yourself were two entirely different matters.

It would seem I may have misunderstood you.

Irrespective of that, I certainly did not expect you to mention to her (or anyone else for that matter) that you have been in contact with me.

Just so that there is no further misunderstanding(s) Malcolm I would be grateful if (a) you did not, at any time in the future, mention my name to someone without first confirming with me that it was proper and appropriate to do so, and (b) please do not communicate with me at any time in the future about whatever the matter(s) are that you are involved with necessitating the involvement of Ms HADEN.

I am sending a separate and brief e-mail to her requesting that she does not communicate with me in any way, shape or form about whatever it is that she needs to communicate with you about.

Thanks.

Kind regards,

Trevor W.A. Morley.
Trevor was the chair person of the NZIPI when I was secretary he changed the constitution so that he could remove two members who they could not get rid of under the rules
I left the NZIPI after that as I believe that if you have not got legal grounds for removal then you don't change the rules retrospectively .
Morley provided a lot of in put into the the private investigators new legislation and now I have been designated an unfit person based on the subjective opinion .
I can keep on fighting but want to use my time constructively , I have asked for the judgment to be recalled but doubt if this will happen
on the basis of the above incident with a lawyer I have at 64 lost my ability to earn an income in my chosen profession FOR EVER . compare this with lawyers and you see this
No right to justice for me Ron , Twam Neil you may think that you have achieved your objective, I am no longer a private Investigator but I am now a Public investigator / Consultant and Investigative journalist
May Transparency rule
Verisure will continue to operate we are investigators just not Private lets face it Hr specialists, lawyers health and safety people the whole world investigates without a licence so why should I fight for mine.
it was the last thing they held over me I am free to speak up and I think it is one hell of an indictment on the NZ IN- justice system