Archive for December 2016
Yesterday I was approached by Net safe , who on behalf of Vivienne Holm sought changes to  former  blog posts,   We are happy to make corrections  but  there is nothing to correct .   We are interested however in  addressing   injustices  and  if she feels that the comment   is an injustice then she can assist in correcting a far greater injustice  before we  look at the perception she has of tiny little one .
Background facts
About AWINZ – Animal welfare institute of New Zealand  see also my affidavit
How could A non existent private law enforcement authority survive for so long? Why condone corruption in Waitakere City?
Open letter to Wyn Hoadley councillor TCDC
Did David Neutze check the facts before he acted?
Is Wyn Hoadley fit to be a Lawyer, A trustee or a councillor?
How to get your litigation funded through the public purse
The following is my response to Net safe  ,  The fact that Vivienne Holm and Malcolm North who has been  harassing me,   both worked at the ministry of social development   is a fact that is not  lost on me .
….Thank you net safe 
The animal welfare Institute of New Zealand (AWINZ )  had law enforcement powers  which it obtained after  an application was made   to the then  minister  of agriculture on 22 November 1999 .
A blank trust deed  had been attached to the application made by Neil Edward wells a barrister .
In reality ,No trust existed  and  no entity existed but the government  gave  AWINZ wide sweeping law enforcement powers akin to those held by the RNZSPCA, which includes search and seizure and ability to  fine people .
Neil Wells who applied on behalf of AWINZ had written the   no 1 bill for the  new Animal welfare act  and had inserted the  sections to  facilitate the application he subsequently made   and  he  also advised on  the act  as "independent advisor" to the select committee without declaring his obvious conflict of interest of writing an act  to facilitate his own business plan
In March 2006  an  employee  of Waitakere city council   Lynne McDonald ( the bird lady ) approached me with the concern that she, a dog control officer,  was required to  " volunteer " her council paid time to AWINZ and prioritise animal welfare over   dog control . The building at  the council  had been   rebranded   and  Neil wells her council manager from 2005  was the only person operating AWINZ   for which he used a logo which was  identical to the new branding of the council building .
Maf at the time of an audit acknowledged that the two   entities appeared to  merge and it was difficult to see where  one   began and the other finished.  The council on the other  hand denied that AWINZ operated from their premises . This  was  in reality a massive public fraud  using   public office for private pecuniary gain.
To prove that AWINZ  did not exist  several of us incorporated the name Animal Welfare institute of New Zealand  .It is impossible to incorporate the  identical name of  an entity, we were successful  there by conclusively proving that  AWINZ  the law enforcement authority did not exist .
Vivienne Holm Phoned me late at night and made threats  against my Private investigators licence  and there by my income and livelihood.  She demanded that we had to give up the name AWINZ  when intimidation did not work Her then husband  Nick wright then   took over the matter  as Vivienne Holm at the time  was working as a law clerk .
I called at her address to discuss a resolution and was promptly served with a trespass notice.
Now it has always puzzled me   why a Law clerk was instructed , surely that is not usual  and  why was her   first port of call  be an intimidating phone call late on a Friday night .. I thought that  a legitimately instructed   person would use more transparent means  rather than acting like a thug.
After her husband  , a resource management lawyer  , became involved Threats of legal action were made  and out of the blue a trust deed materialised.
I was to find that the trust deed  dated 1.3.2000   had been signed when the  then dog control manager at Waitakere city council, Tom Didovich  visited the   various people who thought they were trustees.
However  they never met  never passed a resolution and certainly were not involved in the application  for the  " approved organisation'  under section 121 of the animal welfare act  ( which Neil wells had had such a massive part in ), the trust they  were allegedly involved in held no assets  and  after  three years the trustees who  still had not met  were not reappointed, hence this was a totally sham trust
Nick Wright took me to court for defamation ,  for saying that AWINZ was a sham trust, which it was  and has proved to be . The defamation was allegedly of Neil Wells  , I was denied the right  to a  statutory defence of truth and honest opinion and no finding has ever been made that I defamed Neil wells  but I had to pay  some $100,000 to him and his  lawyer  all   for  being a whistle-blower on serious corruption .
This  went on for  some 10 years  the object was to bankrupt me . Neil wells in an email to MAF in 2007    said that this was his objective , he certainly tried hard enough
Nick wright  who is reputedly the "Auckland lawyer who had "fallen on hard times"( http://www.stuff.co.nz/national/crime/77079681/auckland-lawyer-awarded-14000-from-police-over-false-arrest-imprisonment) has  ceased practicing   and Brookfields continued  their attack on me, I can only guess that if they had done the decent thing they  would have seen some notable  lawyers  struck off  for not checking the facts  before  filing matters in court and using their office contrary to the provisions of the Lawyers and conveyancers rules .
In the process of suing me they used dirty  tactics because  facts and evidence would not have won it for them . I have reason to believe that that  also worked  covertly on my marriage and ensured that  my 23 years marriage and my family was destroyed.   The lawyer who represented me was later found to be incompetent  and I  very much suspect he was working for the other side . So I lost ,  no way of winning when you have  a lawyer who the law society acknowledged as being incompetent and for whom judges had no respect .
All in all this created a massive miscarriage of justice   and one which I physically paid out well  over $300,000  for and   find it impossible to quantify the lost   hours of work, health    stress etc.
I believe that  my post is   totally accurate  and that the fact  of   the date of her application for a  practicing certificate is   just a teensy weensy  bit  trivial compared to the  years of suffering which I and my family  have had to endure.
The good news is that I am happy to  work with  any one  who helps put things right . When the AWINZ matter has been addressed  and is history I can take down all the posts  but while the injustice   exists it requires exposure  of the fact  and   the facts will remain in the public realm
I cannot understand why she claims that  she   cannot get a practicing certificate on this occasion   , the  email you sent is dated 19 September 2016    and states that she  has held a practicing certificate  from April 2015 to the present .
Practicing certificates  renew at the end of June ,  The law society have just informed me that she does not currently hold a  practicing certificate, her last one expired 25 November  2016, it appears that that is the date when she left the MSD
She may  wish to  help address the  AWINZ injustice ,  once that  has been sorted I can look at removing / altering  blogs .
I do find it amusing perhaps coincidental perhaps not , that  she was  employed by MSD   until 25 November where Malcolm North  who has been harassing me, by email   also works.
But getting back to xxxx  I am happy to   remove  anything minor when  a greater injustice has been resolved, she only needs to contact me  and help me    right the wrongs  of the past  that she was instrumental in in  kicking off .      A person with integrity   would  see  that an as officer of the court xxx would  have an overriding obligation  to  justice  and if she cannot how integrity in   putting the past right  then she should not be asking me  to change factual information .
In the interest of transparency  I will be publishing this on Transparency.net.nz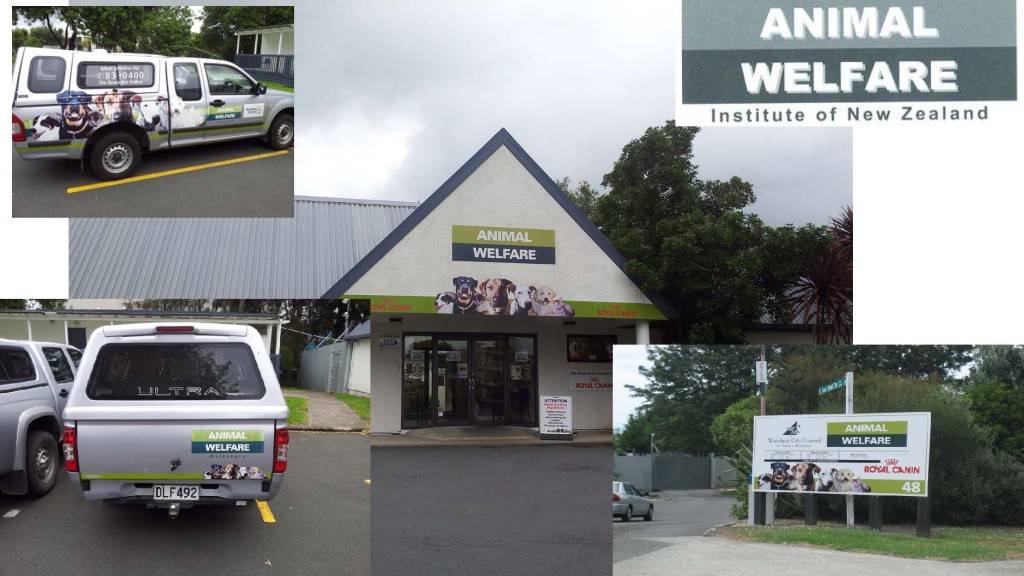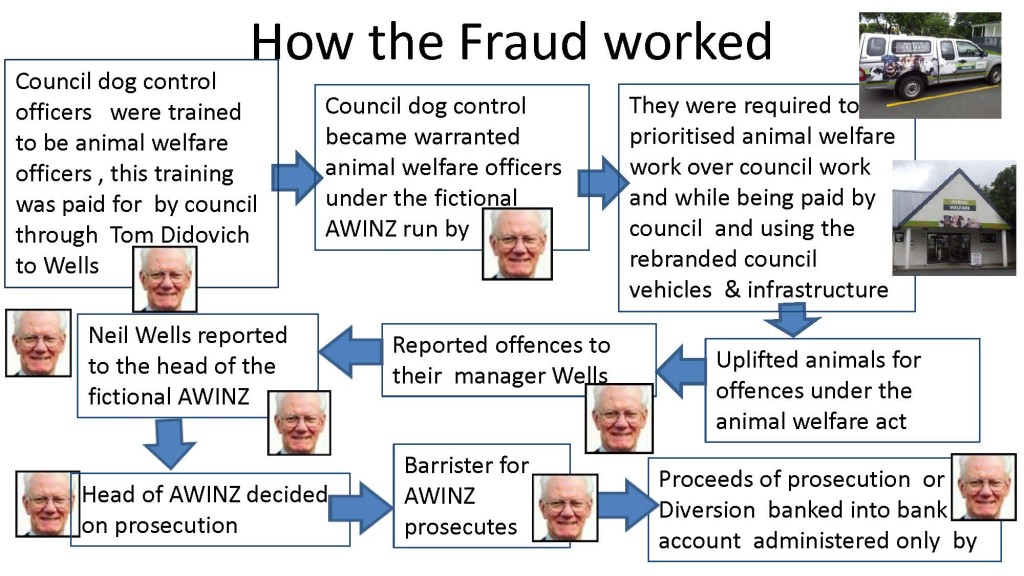 this blog was updated in  2018 when  xxxx made a malicious complaint to the Private security  licensing authority about me.
she went back  12 years and made all sorts of scurrilous  accusations against me.  It would appear however that the lady from Net safe  got he facts twisted  and so  what I  wrote about xxxx trying to get a new  practicing certificate in 2016  was inaccurate.  what brought her  out of the wood work in 2016  is a mystery  she was  having a go at me  about a 2011 post .
the truth has to come out .
Update   March 2013  Vivienne Holm is   claiming defamation   but is not revealing how the truth is lacking 
the point of contention appears to be the statement that she was not  working at brookfield and  did not hold a current practicing certificate.
It appears that she was working  from home , her husband at the time resource management partner of Brookfields  took on the matter 
The law society at the time  told me that she  did not  have a practicing certificate  and  confirmed this in this document  and this  one 
Vivienne Holm Has  tried to retrospectively   correct the law society  but we do not accept that as evidence , we think that 12 years later is too late  to re write history