Op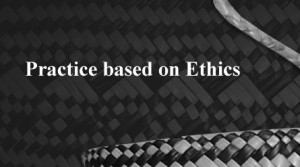 en letter New Zealand association of Counsellors 
From: Grace Haden
Sent: Friday, 11 December 2015 10:22 a.m.
To: 'ethicssecretary@nzac.org.nz' <ethicssecretary@nzac.org.nz>
Subject: harassment and bullying by Debbie Norths son and Husband.
I am a licenced Private investigator.
I have been assisting  a young  chef who has had all  his equity  in a company stolen  from him  by  Debbie North , her husband  and   son.
Jozsef   invested $64,000  in  a restaurant Muse on Allen     there were  two share holders Debbie's son  Sam  and Jozsef  30 % Samuel   70% Jozsef .
Debbie became an alternate director  but  exercised full director powers  and allowed her son to transfer  21% of the shares from Jozsef into his own name   contrary to the provisions of legislation and without any legal basis. This  reduced Jozsef's share holding to  49%.  No other money was invested into the company   apart from  funds  clearly introduced as LOANS by the  Norths and Samuels girlfriend    Annabelle Torrejos
Debbie   was  then party to  making her husband Malcolm a director   and the three of them removed Jozsef  as director   and then transferred the remailing shares to Samuel making him the 100% shareholder   of the company while he had not introduced any equity in to the company and   was in fact showing a deficit of some  $6000  of drawings against  equity in 2014
In court documents  she claimed this was  an  error   how ever this error has not been corrected by her  despite the fact that she filed the annual reports with the companies office 21 October 2013 and
09 October 2014 and failed to  correct the share holding   .   these are serious offences under the companies act
I was taken to court  for alleged Harassment after the  lawyer they employed to act  for the  company ( but  in reality only acting for  their interests) accused me of contempt.   I advised him that he had a legal duty to comply with the law and be independent  in acting for the company  and  so  I was taken to court for harassment .
The court action was in Wellington  ( I live in Auckland )    I   told the lawyers   who were taking this action that I would give an undertaking not  to contact  this  sensitive lawyer who  apparently  did not wish to  be independent and comply with the law .
The court date was concealed from me and I was advised  of the hearing at 9 am on the day of the hearing     and therefore could not make it to wellington on time.  I was  called a serial defamer and harasser   based  on  the lawyers submissions  and    have been ordered to pay $5000   for this privilege    I have asked  for this decision  to be recalled as   the process was not fair  and transparent.
The Bullying and harassment in this matter is  beyond belief.  I am not he only one subjected to it – Jozsef has had    abuse hurled at him and has been  physically threatened in court by Malcolm North .
After losing his  own restaurant  Samuel taunts him     by saying  what is it like flipping ham burgers..  and  making himself out to be the all successful chef  based on the fact that  he " owns " a restaurant which Jozsef  has  effectively  purchased the chattels for   before being kicked out three months into the  operation .
The police are only   good for writing  warning letters     and nothing  further   appears to be on their agenda   other than getting people to take things to court  where they are subjected to massive legal bills (  Jozsef has already paid out  over $50,000)
amendment:   It is  our honest opinion that  Malcolm has been attempting to  interfere with Jozsef's  employment   apparently by using his capacity  as Employment Support Representative in  the ministry of social development . This  honest opinion is based on events which occurred at Jozsefs work place   and   events which played out .   Malcolm has alleged that this statement is declamatory  but it is our  honest opinion that this is the case perhaps Malcom would like to explain why he met with Jozsefs  supervisor  and why  Jozsef was then put in the position that he was placed in . Honest opinion is never defamatory 
Jozsef  is under extreme pressure and I fear that the ongoing attacks on may have serious repercussions  . this has been going on  for three years
Even after the police  told  Samuel  and Malcolm not to send  any more emails they have continued to do so  making  false claims  and  bullying remarks about personal relationships  remarks which are    untrue and have no substance but are made  in an attempt to hurt  and denigrate
I find it ironic that Debbie works for the mediation service      and I see the ethics of her and her family  counterproductive to the aims and  values of your organization
Since Debbie made a claim to the court that   Jozsef's shares were  transferred in error  she should seek to correct it, instead she chose to resign as  director  and has allowed her husband and son to continue harassing   and bullying.
This has to  stop    and that is why I am bringing this to your attention
I have Lots of information about this on Transparency.net.nz  and in the interest of transparency  I will publish this letter there as an open letter  the public has a tight to know that you employ a  membership secretary who is  party to all of this .
I doubt that you will do anything  as  we appear to  be incredibly good at duck shoving in NZ  it is always someone else's problem  .  The problem in this case   is the lack of enforcement of our laws  once upon a time    people who committed these offences  were behind bars  now they  just   bully people    and hopefully  their victims will commit suicide  and  then they can say see  he/ she was mad all along.
This is why NZ's  suicide rate is higher than   our  road toll and drownings put together  .  You and any one reading this has to  act     we force people to go to extreme expense   to save the one or two toddlers who drown in  domestic pools each year  but we allow bulling in adults  and through lawyers to continue .
I do hope that you act.    I fear that you will not .
Regards
Grace Haden
One Response to "Open letter to the ethics committee of the New Zealand association of Counsellors"