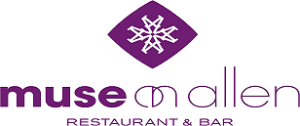 We are led to believe that companies  structure is  safe. Companies are set up and  regulated  under legislation  which is the  companies act .  The legislation  is administered by the Ministry of Business, Innovation, and Employment.  But does that give you any  confidence that   what is on the companies register is accurate  and what about the penalties and  enforcement measures  how realistic are they ? 
It transpires that enforcement of companies act offences  is not  taken on as diligently as  parking and speeding  matters  and the registrars approach is to seek compliance.  In other words.. they may ask people nicely to make corrections . In my career  as an investigator  I  have  found instances where  directors and liquidators  were  fictional. when I discovered this   I was sued  and taken to court for harassment , fortunately in those days the national enforcement unit   was active  and Lynne PRYOR and Terry Hay were both charged with   some 22 fraud offences . see news items Charges over alleged fake liquidator  and  Boss invents accountant to escape $60k debt  .
We had hope that  our complaints to the registrar with regards to Muse on Allen may have been taken  and addressed in a similar vein but it appears that   in a few years there has been a rethink on enforcement.
Despite  a detailed complaint  with evidence  the minister of commerce and consumer affairs Paul  Goldsmith  has  advised in the letter  LETTER – to Grace Hadon – 19 August 2015 that ( RIET= Registry integrity)
the RIET is unable to take action in relation to every complaint it receives. I am advised that resources are therefore focussed on those matters that have potential to pose:
• a material risk of financial or other loss or harm to users of the register; or
• a reputational threat to the New Zealand corporate registration system.
We are unsure as  to the scope of the registrars   inclination to act in such matters  as we believe that the companies act offending   by Muse of Allen's directors  was at the  top end of  the scale and fell into the category .
our complaint   is here  these are the offences  Offences and this is  evidence part 1 and  evidence part 2 the pages are referenced int eh complaint and the  offence summaries.
While the companies office  chooses the " economical " approach to   enforcement.. that is   not to  take legal action.. it has to be noted that Jozsef has already spent $50,000 on lawyers   who then  withdrew when they had  false allegations of contempt of court  made against them  and who advised jozsef  that it was not economical to  continue  due tot he fact that the company is insolvent.
The companies accounts have shown it to be insolvent since day  1   and ironically the accounts  in 2014 showed  that Jozsef was the only share holder with  paid up equity  yet  he had no rights   except to be abused and bullied.
Muse on Allen is currently in Liquidation court, it was due to appear this week on a  claim by the former land lord but our inquiries reveal that this sum has  since been paid.
Samuel North  who  misappropriated  the  shares and  the companies assets  for his own use  is now looking for  more hired help  and continues to promote the restaurant as a top restaurant.
Mean while the lawyer  for the  company xxxxxxxxxxx   has filed harassment proceedings against me  because I had the audacity to email him and express  concerns  with regards to   his  false allegations  against me .  Harassment proceedings are frequently taken by  lawyers who  find themselves in a pickle , in my opinion  it is bullying  and  there is no need for it if lawyers stick to their  legal obligations.
I personally also have to wonder why  this lawyer ,( whose father is a  well respected former police officer and   who worked  with me in the police), would go all out  to   try to have me removed as support person for the victim of this serious  matter.
lawyers have an obligation to the rule of law   section 4 Lawyers and conveyances act   and
Assisting in fraud or crime  

2.4 

A lawyer must not advise a client to engage in conduct that the lawyer knows to be fraudulent or criminal, nor assist any person in an activity that the lawyer knows is fraudulent or criminal. A lawyer must not knowingly assist in the concealment of fraud or crime.
  I  joined the police with this lawyers father  , I worked with him in Rotorua   , he would not condone the action of  your clients  . Pleases make your father proud and act  like a chip of the old block . in trying to remove me as Jozsefs support person  you  are backing the wrong horse.
I have now spent  the best part of the past week preparing for  your harassment proceedings , this does not make mr happy at all  especially when   I went so far as to make amendments to  the web site    at your request to appease you .
You have falsely accused me of   contempt of court, blackmail and harassment  . please try  to  put your energy into justice  it will serve you  your reputation and the public so much better. .. but it may not bring in as much dosh  that is why i  am working for  Jozsef pro bono .
In the mean time  any one going into business   has to be aware that the New Zealand company structure is extremely unsafe  and it appears that with the use of the  company  key you can add  and remove directors and share holders. you then   protract the  legal  action  stall it  , come up with  false  complaints   provide a side show  and  hopefully the  aggrieved party will  find  that it is uneconomical to pursue   the matter.
It appears to me  to be a perfect script for  crime.    How to steal a company   by   Muse on Allen  :- if this is not a reputational threat to the NZ companies register  I wonder what is?
New Zealand companies appear to be safe on paper   but when the  30 significant breaches of the companies act  (see Offences ) ranging in penalty from $5000  to 5 years imprisonment can be ignored you have to wonder what  confidence  the public can have in the   integrity of the  companies register.
the   opinions expressed in this article are genuine  and  based on research a statute . If any statement is incorrect and requires modification please provide you evidence as to why it is incorrect and   we will  make the necessary  changes.
This publication comes to you  by courtesy of section 14 NZ Bill of rights  "Everyone has the right to freedom of expression, including the freedom to seek, receive, and impart information and opinions of any kind in any form."