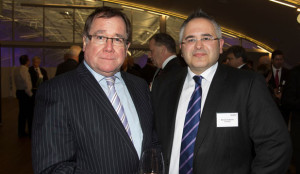 Just recently there was much discussion on a Linked in forum  CV Fraud, is this a sin or not    the topic of  Michael Vukcevic was raised as it had just been in the news  . Today  as a result of that discussion  I have received several copies of the offending  CV which is apparently doing the rounds.
I have cropped it  to  make it download faster  but otherwise I am assured by  various sources that  this is the CV is that which  he submitted for  the job at  Baldwins.
I  routinely check  CV's  for my clients  and  I cannot accept  Michelle Boag's  statement 
"This is a bit of a storm in a tea cup," Ms Boag, an executive adviser to the Middle East Business Council, said.

"As I understand it, he should have had the word 'incomplete' next to LLB. Having said that, I don't know why it wasn't there."
this is the offending bit

It appears to me that  the claim of having a LLB is conclusive. It does not say studied for  LLB and BA  and  deceptively  avoids saying that  the LLb  was not attained.  the statement is  clear. LLB,  BA  indicating that the   person whose Cv it is   holds those degrees.
Going back  to a former life of Michael Vukcevic  we find  an interesting   story when he was a  recruiter in the It industry , he states  in this article  entitled Values pay off for everyone
The reason the Curriculum Vitaes they put forward have such a high  success rate is due  to a range of factors .
Let me  guess what that   some of those factors are  could it be that he left this degree of his CV
It is certainly my experience that people who  make it big  after coming from no where  do so  with a  tad of blarney.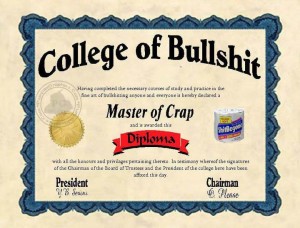 I would welcome   any input from any one who  can   give any  formation   with regards to  Michael Vukcevic's   career path .
For recent news items see
Fake degree forces new resignation for Vukcevic
False law degree stoush 'storm in teacup' – Boag
Boss admits he had no law degree
Vukcevic admits he has no law degree
CEO steps down after fake degree exposed
Vukcevic Quits Business council
see also