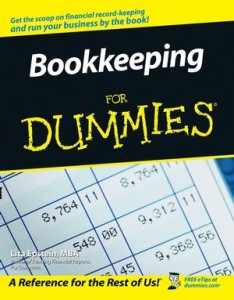 What degree of accuracy do we expect from Layers? it appears that for some  we don't expect any.
Is near enough Good enough  or  do  we  believe that there is amoral  and ethical obligation for them to  place only true matters before the court.
It  is in my experience that David Neutze of Brookfields is extremely " loose " with his facts. In fact  the facts are  so Loose that they are not facts at all , like loose bowls  it is a load of S….
Today I received his  submissions  for the recall of  judgement
Its a  bit of a hoot   he  blatantly states that his maths  is spot on .  I had added the    items up   dozens of times   using different   means  and    continually got the  same result.
Now Neutze associate Lisa Walsh  says  that the  list that they put  in  to the court  for the  cost application was not a verbatim list   it appears  that I have left off an item..   Yes like I am clairvoyant ! .. always shifting blame good way to cover up .
But most  hilarious of all is that we  now have  a clear cut case of  double entry bookkeeping   we have one set of accounts which  they submitted to court   for   the  July 2012 period  and another  set that they sent in now for the same period   ..  the  content is the same  but the  totals are vastly different.    its only  a  $3,000   discrepancy    hardly worth  worrying about ?, I justhave to wonder why there are two sets of accounts any way.. bit liek the two sets of   trust deeds for AWINZ  one for me and one for  MAF    . yes  same date allegedly the same deed    but different content… don't such things matter ?
So Neutze bookkeeping is as good as his concept of who trustees are   he is  employed by Wells and Hoadley alleging that they are a  trust  called Animal welfare Institute of New Zealand  (AWINZ )
Neutze Accepts proof that they are a trust based on a  trust deed signed by  Nuala Grove, Graeme Coutts , Sarah Giltrap  and Neil Wells .
He then takes legal action in the name of AWINZ represented by Wells Coutts and Hoadley    when  it has been spelled out to him by the  ministry of economic developments that  Wells  2000 trust does not have body corporate status.
Identity is the  key to the fiction behind this litigation  and just this week I picked up  a new word   Conflate  "the word is seldom used in a positive or neutral sense, but instead highlights a negative or careless blending of two otherwise disconnected ideas. To conflate  is to confuse "
Basically it  goes like this
Joe  the  accountant  wears brown shoes . Trevor wears  brown shoes therefore he is an accountant.
or John Smith is a baker    here is another John Smith  he must be a baker as well.
The David Neutze version is
AWINZ is a law enforcement authority  with  coercive public   powers  resulting from an application  27.11.1999
AWINZ is a  trust purportedly formed  by trust deed 1.3.2000  between  Coutts, Grove, Giltrap and Wells
His clients  casually use the name  AWINZ  therefore they are the  law enforcement authority and the trust.
It would appear  that  law and accounts  make  as much sense to  Brookfields  as gibberish does to the rest of us.. except  Brookfields  can sell this tripe to  courts and win.
I'm just the one  paying  the bills  for this Bullshit.. that's NZ justice for you .
Personally I am over the lies.. without truth there can be no justice !
New Flash : Accounts  as explained by Lisa Walsh
The invoice dated 31 July 2012 (annexure "C" to the defendants' costs memorandum) shows that our total costs of attendances for this period were reduced from $12,964 to $10,516 (plus GST and disbursements).  The reduction related to attendances unrelated to this matter.
The schedule of attendances in relation to the invoice dated 31 July 2012 (annexure "A" to the defendants' memorandum in response to the plaintiffs' recall application) lists all attendances before the reduction.  You will note that the attendances on the invoice also total $12,964.
The total of $16,532.17 on the schedule includes GST and disbursements.  However, this full amount was not billed to our client, in accordance with the reduction recorded on the invoice itself.
Regards
Lisa Walsh
Associate
Senior Registered Legal Executive
Brookfields Lawyers
DDI: +64 9 979 2219
Fax: +64 9 379 3224
Email: walsh@brookfields.co.nz
19 Victoria Street West
P O Box 240, Auckland 1140
NEW ZEALAND
Note :    if indemnity fees  means  payment of what the client paid  then   I should not be paying  the inflated accounts  but actual costs.