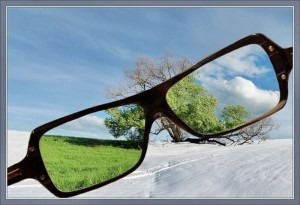 Need some one to do the impossible  ? turn fiction into Fact     well look no further than  David Neutze of Brookfields lawyers .
Problem : client Neil Wells  had  had  written legislation for his own  business plan   and then made an application to the minister  in a false name   and falsely claimed that a trust was making  the application  when quite clearly no trust existed   and no one had signed the application 
So time rolls  by  and   in 2006  Mr Wells is caught out by  some questions which potentially  exposed this as corruption   so something had to be done fast , before he was fitted up for an orange jump suit.
So David Neutze to the rescue. Despite the fact that lawyers have a fundamental obligation to uphold the rule of law (section 4 Lawyers and conveyancers act) David saw a way of contorting  facts  figures  and   chronologies
The rule of law is defined by LexisNexis as "The Rule of Law, in its most basic form, is the principle that no one is above the law. The rule follows logically from the idea that truth, and therefore law, is based upon fundamental principles which can be discovered, but which cannot be created through an act of will."
 It turns out that  LexisNexis and  David Neutze  disagree on that  interpretation.
David  must be right because he has  managed  to get the support of the court  at  each  court event  and has successfully prevented me from placing evidence  before the court while he has  used  nothing  but procedures and  manipulations of the law  to  secure victory for his clients  Lawyers  Neil Wells and  Wyn Hoadley  and JP Graeme Coutts.
Contortion  of Facts
It is always easy if  you can put your side of the story and you   stop the other side from putting  evidence and facts before the court.  so  David    filed a claim  but  did not  file any supporting evidence.
He then got the court to act on this claim as though it was the truth  , He manipulates proceedings  so that  high costs are awarded agaisnt the other party  , then demands them at  2 weeks notice.
How many people   could possibly come up with $18,000   in two weeks ????   could you ????
With my defence of truth and honest opinion struck out for   being unable to find $18,000  in two weeks  for a claim which was essentially agaisnt a trust  and not  me , the   coast was clear for Neil Wells to tell the court what ever  he wanted  so that history could be re written. As a result  no  investigation has ever been  conducted into  AWINZ  by any authority ..    Get a  court judgement  and  you  can get off any crime.
the Fiction which  Neutze changed into fact  were
The application     made by Neil Wells  was suddenly made by an " oral trust "   and  because   Neil Wells told  the Judge that this application wasn't the   real application  he said " Any correspondence
with MAF in 1999 was simply on the basis of intention, there could not be a formal application at that time ."  page 7  line 15
He went on to say  " When the Act was passed and we submitted a formal application , that was at the point that it was required by the trustees that we sign that Trust Deed in a I believe March of 2000."
On page 10  he says " In the formation of any Body Corporate or non Body Corporate there is a series of processes which ultimately create the existence of an organisation, and in the case of the Animal Welfare Institute, the various drafts of the Deed of Trust which were formulated in 1999 led up to the final Deed, but it was not necessary in our view to actually have the signed copy until we were ready to proceed in the year 2000 because we couldn't formalise our application until then. "
Now this is what the Judge relied upon  as being true. You must admit  it sounds pretty convincing.. but what if it was  not true  ?
I have spent years   trying to extract  the  actual application  MAF have clearly indicated to me that the one and only application was the  22 November 1999 document   and this is confirmed in the letter from the minister  dated  18 December 2000  which clearly states that  it was The application     of 22  november which was relied upon.
what difference does this make.. Heaps
Wells Lied to the minister
there was no organization or any person in fact who made the application
Wells had sole control of a Law enforcement authority  which fulfilled the functions of his business plan
Maf Never checked to  see if  an organization existed  and did not  check to see if those named actually knew what was going on.
Its like saying you have a degree when you fully intend to get one in the future, So if it was bad  for  John Davies and Mary-Anne Thompson to have false credentials  How is it Ok for a law enforcement authority to  be a fictional organization?  And why have I  been persecuted   for asking the  question .. "Why doesn't the Animal welfare institute of New Zealand  AWINZ exist ???? "
So  David Neutze  secures the  judgment  which    by law becomes a new version of fact , so  I  find the  evidence  that Wells has told Porkies in court _ David Neutze to the rescue and  stops me from  telling the court that it has been lied to  .
Are officers of the court supposed  to do that ???  at least  Neutze was honest when I  got them all by the short and curlies when they liquidated my company on a false affidavit.  he knew  that that game was up then  and  did the decent thing.. but  he cannot  read his documents and say  OMG   my client has lied to the court  and since  I am  an honest and respectable officer of the court I must right this injustice… No  Neutze keeps on covering up and stops  evidence from being presented.
I then find new evidence to prove that Wells Hoadley and Coutts were never   the Animal welfare Institute of New Zealand, their relationship was born from the need to create a trust when   Maf  was alerted to the lack of existence of their law enforcement authority .  Now Wyn Hoadley is a former Mayor  we could not possibly  imply that she had done something improper.. so  its much easier to Crucify  me.
so the  quick easy  formula  for  re writing   history is
Hike up the costs on false  claims
Make a demand for payment and seek to have  the defence struck out when payment cant be made.
withdraw the false claims
Don't provide any evidence at all simply say  the statement of claim is true
then   tell the court what ever you like and stop the other side from placing anything  before the court which could alert the court  to the fact that  they have been lied to.
No problem with police  they don't do  perjury any  way
   this is called justice.
NO EVIDENCE REQUIRED   AT ALL  ! History re written !
Contorting  facts   # 2
This is not " Pulling the Wool over  the ministers eyes "
I have learned from Davis Neutze that  you are not pulling the wool over the minister eyes when you:-
1.       Make an application for law enforcement powers  to the minister of Agriculture on 22 November 1999 and state that "  A  charitable trust has been formed by  Deed of trust as the " animal Welfare institute of New Zealand' AWINZ   when no such  deed exists.
2.       Claim that a trust whose deed was allegedly  signed on 1.3.2000  were the applicants  for the  application  three months earlier despite the fact that none of the alleged trustees ever signed their name  on the application .
3.       Tell the minister that " A copy of the signed deed of trust will follow. The original is being submitted to the ministry of Commerce for registration as a charitable trust in accordance with section 20(a) of the Deed.  .
a.       No trust deed is ever forwarded
b.      Ministry of commerce does not register  deeds  the ministry of  economic development does   and they  accept  certified copies.
c.       Section 20a does not exist in the trust deed  which materialises in 2006
NB: the Neil Wells who wrote the letter  had  recently successfully registered two trusts with the ministry of economic developments. ARK ANGEL TRUST BOARD  and NATIONAL ANIMAL WELFARE TRUST BOARD.
One of the claims of defamation was that I had said that Neil wells Pulled the wool over   the ministers eyes.   .. well that statement certainly was worth the $57,500  and 41,00 cost .Susan Couch gets $300,000  for being crippled for  life ,
Neil wells gets nearly 1/3 that for some one   telling the truth about him. What is more  he has used  well over $100,000  of charitable  fund s to get this money for him personally !
I was  also mistaken to believe that to become trustees a person had to sign a trust deed or some document but according to David Neutze it is perfectly acceptable for a trust
1.       not to meet  at all –(  not even to sign  the trust deed )  despite claiming to be a law enforcement authority with  coercive statutory powers
2.       Ignore the requirement of its trust deed to meet no less than 4 time per year  and record meeting instead once every two years .
3.       Have no  evidence of re appointment of trustees.
4.       Have a meeting  on 10 May 2006   and produce the  minutes 20/5/2011 after having told MAF in 2008 that  the  governance documents are missing due to hard drive failure
5.       Appoint a trustee through invisible means at a time when the trust deeds are missing. meeting  on 10 May 2006
To supply a different copy of the alleged trust deed to MAF   and claim it to be one and the same as this one
Manipulation of  Chronologies
The chronologies of these events were a stumbling block     so the process above was used  to
The difference is    simple   trusts need to exist  before   they can make an application  .
In summary Wells  who had written  the bill for and advised on the  legislation as  an independent adviser to the select committee ,   made an application for law enforcement powers  on  22 November 1999 and  allegedly set up the trust  which makes the application  three months later on 1.3.2000, there is no evidence  of this trust  ever having met or functioned . Tom Didovich  (Wells's  associate) went to each of the persons to get their signatures  at their   respective work  or home addresses.   It is note worthy that in 2006 the  trust deed was missing,  as it was  in march 2006  right after it was signed  and Neil Wells  lied to the minister about  having  sent the deed off for registration
The second great manipulation of chronologies was with regards to the plaintiffs in the claim 
Get three people together for the first time on 10 May 2006  and without any formal documentation  adopted a trading name  Animal welfare institute of New Zealand  and have them file legal proceedings  against a legally incorporated  charitable trust ANIMAL OWNERS SUPPORT TRUST  then  registered as  The animal welfare institute of New Zealand    and make claims of passing off and breach of fair trade. this trust was  a legal person in its own right registers from 27-APR-2006  three weeks before   the first meeting of Hoadley Wells and Coutts.
Rather stupidly  I presumed that   their legal name ( if they had had a deed ) would be  Neil Wells, Wyn Hoadley and Graeme Coutts as trustees in the Animal welfare institute of New Zealand  or otherwise Neil Wells, Wyn Hoadley and Graeme Coutts  trading as  the  Animal welfare institute of New Zealand.  While the incorporated legal entity  would be called by its legal name  which Is the Animal welfare institute of New Zealand . perhaps we  shoudl not let Neutze  advise clients on contracts..   they woudl not be worth the paper they are written on if he cant identify who the real persons are and who  are trustees.
I also mistakenly believed  that  the group which  existed  first  and legally  had  more rights to the  name than the   second informal  group  and that if they wished to contest the  rights to the name they should have followed the advice of the  ministry of economic developments
and  at least had some evidence  that they were  a trust and trading.. how was any one supposed to know???
And
  By  claiming to be   a trust by invisible meand, Hoadley  wells and Coutts  suddenly morphed into the law endorsement authority
they also sign a trust deed in December 2006 which is different in purpose to the original  trust deed   allegedly  signed on 1.3.2000  and claim continuity of trust when the first trust has never met or acted together.   AH!  the magic of bits of paper with words on them.
The trustees of the  December 2006 trust become  a charity  and use charitable funds to   pay for  the legal proceedings   classic identity fraud….. Tom is a butcher        my brother is Tom he   must  therefore  also be a butcher.
Confused..   yes  you should be   it makes no sense  but the court has been led to believe its all  kosher  its what officers of the  court  do .. bet  he even goes to church on Sunday.
Neutze Takes Maths and accounts to a new level .. a low level that is
In April 2012 I took a  new claim   agaisnt Hoadley Wells and Coutts   for obtaining a judgment by fraud.
Not only did Neutze manage to get the claim struck out   Judgment of Gibson 10.05.13  he also managed to get the Judge to call me Vexatious  for attempting to  seek justice , al the judge needed was for   Neutze to place his victories before him. the mere fact that all the judges have rejected  proceedings  and   all but one    appeal was actually  heard is beside the point.
That appeal was  taken by my solicitor at the time Paddy Finnegan   who  I had to dismiss due to my marriage failing  s due to the stress  , My bank accounts wer  frozen and justice   was denied…  in the stress of it all I  battled on  and I have found lay litigants don't  get a look n.  lawyers can  tell lies  but lay litigants  don't get heard.
the cost order Neutze put in was the worst  accounting I have seen for a long time   see  here  costs application Brookfields
I have summarized what the issues are here
CIV 2012-004-696   was action taken against Neil Wells, Wyn Hoadley and Graeme Coutts   each in their own capacity as individuals .

The accounts on which the indemnity costs were claimed was on  accounts made out to AWINZ
AWINZ is the acronym used by the animal welfare institute of New Zealand a charitable trust formed on 5 December 2006.  This trust was not and never has been a party to these proceedings.
No other definition for AWINZ is provided and there is no evidence and never has been any evidence that Wells Hoadley and Coutts were ever AWINZ together.

The accounts submitted , see costs application are for a number of   proceedings in both the High and District Courts, the accounts are intermingled to such an extent that matters pertaining to one litigation has been billed against another.

As pointed out to his honour Peter McCutcheon (18/5/2012) and Translegal (22/8/2012) for whom items appear on this set of accounts were never involved in the District Court proceedings.

The items under the heading 31/7/12  refer to a set of accounts  where not one of  the  items is Quantified as to value , it is  therefore impossible to  quantify cost claimed and the only conclusion is that  and the  sum of  $369  is 'made up" .
    The item  29 august which  is claimed as $390   states "Attendance on file regarding strike out application;" whereas on the accounts on which this entry is based  shows that  this billing was  for other matters  as well yet the entire sum has been charged  the  indemnity cost application .
    The accounts dated 28/9/12 cannot be made to add up to $6232.50 this sum is in excess of $1035 of the total.
    There is a further adding mistake although only by $3 when all the sums alleged are added up.
     Further the affidavit  in  support of  the strike out  which consisted of nothing  but  judgments which were readily available  was charged out  at $1805.
 The calculations for  costs on the basis of the figures given in the attached accounts  made out to AWINZ do not add up  to  the sum claimed . The total  which  can be established is $12,434 and this sum includes items which  did not
The lawyers for the defendants were aware of the fact that matters were charged out incorrectly as this was drawn to their attention through the submissions on costs, they did not choose to seek a correction and are therefore guilty of negligence.
In short  If you can understand Maths better than law    then you can deduce that  their Maths and  Law are on a Par.  its best seen in this document Cost itemised 
as can be seen there is a mere difference of  some $4,000  and a lot of unquantifiable items thrown in at that..  would IRD accept such accounting..  don't think so !!!!!
I must congratulate Mr Neutze  he has proved that in New Zealand   it is possible  To win a court proceedings 
1.       with people who have no right to make a claim
without producing any evidence at all
He has proved that you can take defamation proceedings and
1.       not need to produce one statement  allegedly made by the  other party
2.       Not show  who  these statements were made to
3.       Not show any alleged words in context
4.       Not allow the other party to prove the truth of the statements
5.       Deny  the   accused   any type of hearing  including a formal proof
6.       Strike out any action which the  accused takes  in an attempt to  get justice
7.       Produce false accounts to the court  for indemnity costs and gets them ( $16,000)   even though he falsehood is pointed out to the court
Mislead the court and succeed.
The actions of  Mr Neutze have been such  that  I have to question   the integrity of the officers of the court  and  their responsibility to the law society   I will once again  make a complaint  stand by and watch the law society condone  this actions.
It should not  cost a whistle blower  on serious corruption the obscene  sum that it has cost me
We don't  play Monopoly with people who cheat  so why should we let lawyers cheat in court !n
This must surely be case law  on how  to  win any case in New Zealand    a  country with proud sporting traditions  clean and green but where "justice"  keeps  it all under wraps.