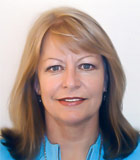 Last year I published several articles critical of  the actions of Wendy Brandon Counsel for council , I was concerned  with her position of being  judge and executioner and acting in   what appears to be an autonomous manner with the affairs of council and by passing the  input of  those who have been  duly  elected to represent the  rate payers.( of which I am one )
the issues which I  have raised are serious  ones  and  issues which affect her  employment as counsel for council.
the following are links to some of the issues I have published and include emails which I  have sent to  councilors  asking for an independent investigation into corruption.   With Gate keeper Wendy in the way   serious public corruption is being swept under the carpet.  the following are  my topics as they were posted from early  November 2012
Councillors kept in the dark with regards to corruption
Auckland council responds Via Wendy Brandon
Is Wendy Brandon concealing fraud ?
Request for Auckland council to investigate corruption
RE: request for urgent investigation by council
Wendy Brandon continues to conceal corruption
Wendy Brandon and the Wislang Case
One of my LGOIMA requests which she refused  was for  the job description that she is employed under .
It is also not lost on me  that Brookfields Lawyers  who have been very keen to keep the lid on the  public corruption  which I  have been questioning are listed amongst the highest paid  lawyers used by council see reference here
the following is the  confirmation from Brandon herself that my emails are diverted to her , so much for democracy    it would appear that we have a hand full of   council employees   running rough shot over the democratic process and the one person whose actions I am questioning is the only one to receive my emails!
It realy leaves me  with one question  WHO IS RUNNING COUNCIL?  Why bother with an elction process when  we could just run it  with a lawyer in charge instead of  a whole heap of people.
From: Wendy Brandon [mailto:Wendy.Brandon@aucklandcouncil.govt.nz]
Sent: Wednesday, 13 February 2013 8:43 a.m.
To: 'Grace Haden'
Subject: RE: Diverted emails urgent lgoima/privacy act request.
Dear Grace
Emails to elected members and other council staff are often filtered to ensure the most efficient use of their time and to ensure that council resources are applied to best effect. Councillors, for example, have dedicated support staff who manage their emails on a daily basis. All of the elected members and senior council staff to whom you write receive large volumes of emails every day. In this situation emails from you to the various and numerous addressees have been blocked to all council addresses except my own since November 2012. You were advised at that time that all correspondence from you will be retained in council records but no reply will be sent. This applies also to all LGOIMA requests, in respect of which a failure to reply is a deemed refusal that may be referred to the office of the Ombudsman by way of complaint.
Please note that there is no legal requirement for emails sent to a council email address to be delivered unfiltered to that or any other particular email address; any email sent to an elected member's email address or any other council officer may be treated as having been received by council for LGOIMA and other official purposes.
Yours sincerely
Wendy Brandon
---
From: Grace Haden [mailto:grace@verisure.co.nz]
Sent: Monday, 11 February 2013 5:22 PM
To: Bruce Thomas
Subject: Diverted emails urgent lgoima/privacy act request.
Forwarded to Neta
It has been brought to my attention that   emails from  certain people are not being deleiverd to the councillors   and or council managers that they are addressed to.
By way of privacy act and LGOIMA  could you please urgently  advise  if there is  a block or diversion on my email  address or any of the email addresses I use.  If so
Is a block or  diversion
When  di d it take effect
Under which  legislation are you   capable of  doing  this
When was I advised of it
Who is blocked from receiving my emails
Who  are my emails diverted to
Who approved this
Please provide all correspondence relating to this  action/ decision.
I  seek the answers to these questions  under urgency as it effects  my right to transparency and justice.
Regards
Grace Haden