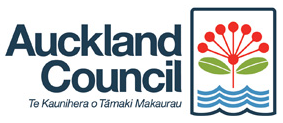 Open letter  and LGOIMA to  Mayor Brown  with regards to Corruption apparently  being condoned by Counsel for  Council .
Sir, please find here with a  most condescending reply from your general counsel Wendy Brandon
I originally requested speaking rights   with regards to  serious corruption which occurred within  Waitakere city council, it involved public office for private pecuniary Gain and my   assertion is  backed with solid evidence.  I followed this up with LGOIMA requests    and second LGOIMA  seeking   the ability to   discuss the matter with a councillor
Instead of  solutions  I   receive a put down by  Brandon  who is severely neglectful of both her duties as  an officer of the law and as a  counsel to   council
The fundamental obligations of a lawyer are to the rule of law  and as such she is employed in a public capacity and  is all that stands between the exposure and concealment of corruption.
AWINZ  is an "organisation"  run by the  then dog and stock control manager  and existed on council premises   used the council  staff and vehicles  emblazoned with identical logos as used by AWINZ   the  " organisation " .
While council denied its existence   MAF at a time of  an audit  recorded "it was at times  difficult during the audit  to distinguish where the structure  of AWINZ finished  and where WCC began  hence it was  at times difficult  to separate the AWINZ organisation  from that of WCC. For example AWINZ inspectors are not employed by AWINZ but are  all employees of WCC"
 Effectively this independently  proves   my allegations  of  Public office for private  pecuniary gain .
Counsel  has responded to me and attacked me( if you can't attack the  issue it appears that you attack the person )   ,  she does not get the point that the issue I am raising  has nothing to do with  any court action   but has everything to do with corruption within council.
Previous counsel for  Waitakere Denis Sheard denied  emphatically that AWINZ existed on the premises.  The independent evidence   which I have provided    to council on the 21st October  shows  that this was the case.
Wendy Brandon should  be asking questions  with regards to the MOU attached  and  be asking
I  sincerely believe that Council is keeping the lid on this matter because by  exposing it – it would open a can of worms.
By Way of LGOIMA  I request
documents  which show that council has investigated the  use of the   council facilities , staff and resources   by AWINZ.
Documents  and policies which allow the  managers of    divisions such as  dog and stock control  to independently contract / sign agreements to third  parties and  the processes which need to be followed.  E.g. Mr Didovich writes on behalf of Waitakere city council , what authority did he have to   give these assurances on behalf of council?
Mr Wells  in the guise of AWINZ also told MAF that   AWINZ was  going to take over the animal welfare services  please provide any  documentation discussion papers  etc  which  would have  given Mr Wells  foundation for this statement. ,  see application
Invoices for the payment  of   Kensington swan for all  legal  opinions  requested by council or by Dog and stock control   for the legal opinions  in  2000  which persuaded the  Minister to   give approval to AWINZ  as an approved Organisation   links to the legal opinion are here   initial  opinion             Draft           final
Why council  continued to  push for AWINZ to be approved  when crown law  said that it was ultra Vires  and any minutes of any council meetings which  gave a mandate for this use of council funds.- plus any documentation which considered the cost benefit analysis of this  action.
What was Lesley Wears position with  council and was the question raised in the fax  located here    addressed  please provide a copy of the response
In an email Neil Wells  states "while that could have been answered immediately  by the council legal section , council decided to obtain  independent legal opinion from  Kensington Swann that opinion has  now come to hand this week and  confirms  the  previous legal opinion  sent to MAF policy in past years " Please provide   all council documents which supports this statement  and  who in Waitakere city  was waiting for directions as to where the   Kensington swan letter should be sent to  .
All documents  after 2000 relating to animal welfare   were not  made available to me, I request that these be made available for my perusal and copies as required arising from that.
I wish to add that the  Ms Brandon  is not employed  to   conceal corruption and she has an obligation to  facilitate  transparency and  accountability , documents which I have obtained in the past show that as much as 40%  of the work  for   animal welfare services in Waitakere  was  being  Animal welfare work  which according to the documents I have was ultra Vires for council  .
Mr Wells  appears to have been   able to control and influence council and derive a personal income from animal welfare prosecutions undertaken as a result the involvement of  council officers working in council vehicles paid by  the public.  the evidence is shown in the chronology    this is   Public office for private   pecuniary income  a recognised form of corruption .
He effectively   ran  an SPCA type organisation   using council  staff resources and  vehicles.  All income  and no expense. And it appears that Wendy Brandon is condoning this .
No wonder our rates are  sky high.
A full chronology is available at http://www.transparency.net.nz/wp-content/uploads/2012/11/full-chronology-AWINZ.pdf
Truth is never defamatory   I am not denigrating Mr wells  I am  stating fact  supported by the 5000 or so documents on my chronology     .
I have paid well over $300,000  because I did some pro bono work for a council officer  who questioned why she  was volunteering her council paid time to   AWINZ. Council responded by sacking her  and then taking her back to the ERA  on allegations of breach of confidentiality.  Others have been sacked and silenced as well , No wonder council  staff do not speak up   speak up and you lose your job.
Council should have investigated. It's not too late they can still investigate  I have done the hard work   not just for free but at a personal  cost which is far too high.
It is through the neglect of council that I  have  had to endure 6 ½ years of litigation .
Is  Council  so irresponsible that it cannot see corruption  even when it is pointed out to them?  Is   placing gaging orders over  staff who  speak out  in concern  a  responsible thing to do ?How does that fit  in  with transparency????
By  doing nothing Auckland council is proving that  it condones corruption, this is a well-researched matter which proves  how corruption occurs in council  .
Auckland council by ignoring this shows that it  prefers to attack the messenger rather than  look out for the  interest of the public.   we pay the rates  we  should have accountability .
I look forward to  a civil response  and  the information I have requested supplied.
Regards
Grace Haden
VeriSure
Because truth matters