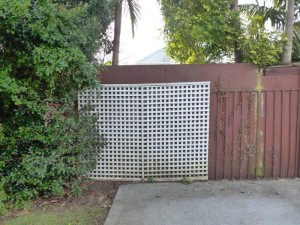 Open letter to Auckland council
Sent: Sunday, 22 July 2012 1:09 p.m.
To: 'Doug.McKay@aucklandcouncil.govt.nz'
Cc: 'len.brown@aucklandcouncil.govt.nz'; 'sasha.lockley@aucklandcouncil.govt.nz'; 'Cathy.Casey@aucklandcouncil.govt.nz' (Cathy.Casey@aucklandcouncil.govt.nz); 'Councillor Sharon Stewart'; 'Cameron.Brewer@aucklandcouncil.govt.nz' (Cameron.Brewer@aucklandcouncil.govt.nz); Councillor Calum Penrose (calum.penrose@aucklandcouncil.govt.nz); 'Councillor Sandra Coney'; Councillor Chris Fletcher (Chris.Fletcher@aucklandcouncil.govt.nz); 'Councillor George Wood'; 'Councillor John Walker'; 'Councillor Mike Lee'; 'Councillor Penny Hulse'; 'Councillor Sandra Coney'
For the past   six years I have failed to get accountability or an investigation from council  with  respect to a perfect fraud  where by   a council  manger was  using  the council infrastructure, resources , vehicles and staff to derive   an income.
This form of  gross corruption  has been seemingly   condoned  by council   and I have been  left  severely out of  pocket due to  being a whistle-blower.
Not only  did the council kick me in the teeth  I am now apparently  being harassed by council.
First of all  on Thursday 19 July   I  received a pay up or else demand  from accounts enforcement Limited  for  $348.78  sent to me  on  behalf of  Water care .   I was  extremely  confused  by this  as my water care bill arrived the same day and it claimed that my total water care bill was  $ 56.89.  I spent considerable time sorting this out  only to find that someone in their wisdom  had   written my companies name on the   bill in a fraudulent  attempt to  collect money.
It transpires that some 20  accounts all had the names of the  person  changed on them  and mine was one of them ,  this is not a mistake this is fraud  specifically  forgery.
This  has now been sorted in my case  but  there are many people  who would not  know  how to tackle this issue  and  would pay up   on such a fraudulent demand because it is cheaper to pay than it is to speak to a lawyer.
The following day  I had a knock on the door, it was  a pool inspector   seeking to re inspect the   pool   fence, I told him I was still waiting for the reply  from my earlier  LGOIMA request
He told me that there had been an inspection on 22 June 2012 , and  that the pool  fencing did not comply because  there is trellis attached to  my neighbours side of the  fence.pool fencing
It appears that council has now gone the extra  mile and the new owners of the property  have removed their  car port    and  taken  down the trellis    which was at the rear of it  and  instead  nailed it to  the back fence.
The mere fact that for the past 10 years  a kid could have climbed up the trellis and jumped the fence from the top of the car port appears to beside the point,  it complied in the past  but  it does not  comply now  that my neighbours have chosen to nail the trellis on to the back fence with four nails.  I must add that  I dispute that  child  could  climb  trellis which  is  stapled together and designed to hold nothing more than a  vine.  I  would  not  put a child's safety at risk, besides   the four nails which hold it    would    come  out.
I am not gifted with x-ray vision and had no idea  that   my neighbours  had the   nerve to think that they could  do whatever they wished on their property .However I am now aware of it  and have made arrangements for it to be taken down.
The Pool inspector, who was wearing a Waitakere  uniform ,  claimed  that I had a copy of  the  report  which I    got from him and took a photo  copy of
Under LGOIMA      please   advise me
 Why  I  had not seen this report and  why  you have not seen it fit  to communicate with me   with regards to it.
Why I have not had a response to my previous LGOIMA as below
I would like to assure you the fence is still as robust as ever.  The fence   has  vertical batons.  Is 2.25 meters high  and complies with the act in every way.
It  appears very much  that   I am being  harassed by Council  I have saved the public   from a perfect fraud which it would appear that the council condoned.. and you are now harassing me    in retribution because   you  wish to cover up the same of what you allowed to occur under your very noses.  The details  of   this   is   found on my anticorruption web site  together with the evidence of the   incompetence of the council in   pretending that
I have already received an apology  from water care  and   look forward to the  harassment of council to  stop.
If it wasn't for the fact that all these events happen to me at  once  I would    be persuaded to believe  that it is incompetence  such as  what existed  when council allowes its managers to  run their own businesses   during  paid time.