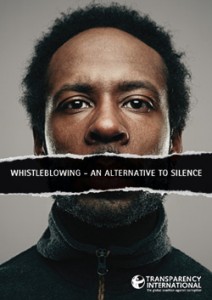 Sent: Friday, 13 July 2012 3:12 p.m.
To: 'aosterhaus@transparency.org'; 'ti@transparency.org'
Cc: 'executive@transparency.org.nz'; 'ituke@deloitte.co.nz'; 'AsiaPacific@acfe.com'; 'president@ACFE.com'
Subject: Corruption in New Zealand Whistle blower seeks assistance.
Good afternoon
I have recently applied to join transparency International  New Zealand and was turned  down.
I am a licenced Private Investigator , Former Police  prosecuting sergeant   and  am a whistle-blower  who has endured 6 years of attack through the court system  for questioning corruption in New Zealand  which involved the following.
Six years ago  I  asked questions with regards to  one of  only two  private law enforcement bodies in New Zealand.  I found that it did not exist.
We had had a big song and dance about John Davies ,  and  later Marianne Thompson and   Steven Wilce  using false CV's   but somehow   having a non-existent law enforcement  authority involved in  ,what  apart from me ,would have  been a perfect public fraud is condoned.
I found that the person who ran this  law enforcement authority which  had coercive statutory  rights of search and seizure  ..
Had written the bill for the legislation which enabled him to set up  this  law enforcement authority in accordance with  his own business plan
advised on the  legislation   select committee as "independent" advisor to the select committee.
 Used the privileged information  at select committee level to circumvent the intention of the new law
Submitted an application  to  become a law enforcement authority using a fictitious name and making false claims as to its structure  existence and intentions  to the minister.
Misled the minister as to material facts during the    review process and gave  false assurances  while  failing to provide evidence of the " organisations" existence
Wrote his own caucus papers  so as to  have the application for the fictitious organisation pass through cabinet.
Ran the " organisation " which was just him ,from a territorial  authorities premises using public  assets ,resources and staff to derive a personal income.
When I  asked questions with regards to the nature and existence of   this " organisation "  he used the  court to cover up  his corruption by  using underhanded legal tactics to win a  victory over  me, the whistle-blower  who  was deprived a defence of truth and honest opinion and in proceedings where the was no formal proof and no evidence was produced.
Used charitable funds to fund the litigation which  only he could profit from.
I have not been able to get an investigation into this matter  despite having a ton of information.
This has come at  a huge personal cost  to myself  and I have just had $91,000  extorted from me to pay for the   cost judgement  which  now  with new evidence  has been shown to  have bane fraudulently obtained.
This matter and the  way  it has been dealt  with   at every level   is  proof  of just how corrupt new Zealand is.
I have been reading the transparency International web site http://www.transparency.org/whatwedo/activity/our_work_on_whistleblowing
It appears to me  that the support offered internationally and the  views expressed by Transparency International are not shared in New Zealand. In New Zealand  the local chapter apparently gives   Whistle-blowers the cold shoulder
In  a transparency  International publication  it states
"Whistle -blowers can play an essential role in detecting fraud, mismanagement and corruption. Their actions help to save lives, protect human rights and safeguard the rule of law. To protect the public good, whistle-blowers frequently take on high personal risks. They may face victimisation or dismissal from the workplace, their employer may sue (or threaten to sue) them for breach of  confidentiality or libel, and they may be subject to criminal sanctions. In extreme cases, they face physical danger." etc
Yet here in New Zealand  supposedly the  least perceived corrupt country in the world,  not only have we not ratified the United Nations Convention against Corruption   but transparency International  supports corruption  by slamming the door of support  firmly in the face of whistle blowers.
If the  document  which is listed on the transparency web site  at http://www.transparency.org/files/content/activity/2009_PrinciplesForWhistleblowingLegislation_EN.pdf   was supported in any way   by  the New Zealand Branch  I would   have been welcomed as a member due to the vast experience   and  information I have with regards to the  treatment of Whistle-blowers in New Zealand.
But Transparency International New Zealand   simply does not  wish to know about me or  my matter  despite the fact that many of its members attend  the certified fraud examiners meeting  with me.  
On the  transparency  web site at http://www.transparency.org/getinvolved/report   it states
1.       Corruption is an abuse of entrusted power. It hurts real people every day.  True
2.       Victims of corruption need support. There's nothing worse than suffering in silence. True
3.     our Advocacy and Legal Advice Centres (ALACs) operate in more than 50 countries. But not in New Zealand the least perceived corrupt country in the world
4.       We offer free advice to victims of corruption and push for changes in the system. But not in New Zealand the least perceived corrupt country in the world
5.       No one should have to confront corruption alone. We are here to help you. But not in New Zealand the least perceived corrupt country in the world
The   New Zealand chapter  is not doing  anything with regards to corruption  and Whistle blowers  except  exclude them .
You will find the evidence relating to this corruption here http://www.anticorruption.co.nz/2012/07/11/the-perfect-fraud-public-money-for-private-gain/
Is there any accountability to make  transparency International New Zealand  adhere to the  values of transparency International?
Can I work through  someone  in transparency International  to  educate the new Zealand chapter  as to  what corruption is, new Zealand  is rife with it !
I would very much welcome your help and support.  New Zealand does not  deserve its least corrupt status.
If you don't define  it  , if you  don't   acknowledge it  then you have not got  it.. that is the only reason NZ is corruption free!
Regards
Grace Haden