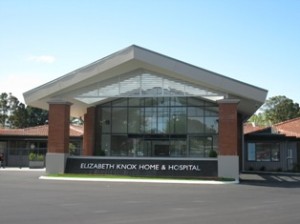 The Elizabeth Knox Home and  hospital is operated by  KNOX HOME TRUST BOARD, the trust was set up in  1911  deed knox home   with 15,000 pound  for the trustees to use  in such manner for the purpose of building and endowing and maintaining  a hospital or home for the poor  people suffering incurable diseases .
The deed leaves it open to the  discretion of the trustees  as to who  should benefit from the home  and now   over 100 years later the home has morphed into a facility which is primarily  for the aged.
The latest news letter lists  the   trustees as
Mr Warwick Peacock—Chairman shareholder FUNERAL DIRECTORS (AUCKLAND) LIMITED
Dr Alistair MacCormick– Professional Director, Management Consultant
Mr Andrew Smith..
Mrs Christine Hart
Dr Ross McCormick– TOHUNGA CONSULTING COMPANY LIMITED
Dr Bruce Foggo– Dr in Palliative Medicine
Mr Bal Matheson  partner Russell mc Veagh
Last year I was asked  by a staff member   to assist  in a  employment matter  where   Knox home had sent her  the following letter . (Please note that this letter has  been edited to preserve privacy  of natural persons   .)
What followed was five months   interaction with Knox home and their   EMA representative.  It was at all times   big money pitted against a  low income  earner. (Less than $15  per hour)
The trustees  did not wish to know what was going on or become involved, I kept them in the loop and they condoned  what was   going on.  I take   this  as proof  that they believed that there  was nothing wrong with their action and  felt it justified.
The  CEO  who is an advocate of the Eden principle    took charge of the matter   .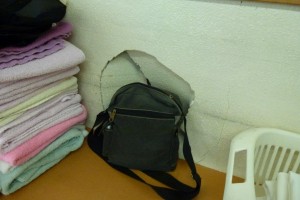 My client was  kept in the dark as to  the allegations against her, no specific incidents  were given to illustrate the  allegations against her   and we were  told that the  allegations were all in the supervisors head.   When the   Knox home management  had a meeting without my client  but  with the supervisor,  the 9 allegations  became two. Proving that they had failed to  investigate the matters in the first place.
Despite being warned on two matter  My client was not provided with   the minutes of  the meetings, the incidents which  had allegedly  been referred to or any specific details of the claims.
The  claims   arose from the very first day the new supervisor took over  and  he  had chalked up  5 allegations against my client on the first 4 hour shift  but   did not report these for  a further month.. presumably saving them up for impact but  failing to provide detail.
In my opinion  my client was actually being bullied by her supervisor  and   my suspicions were confirmed when she reported that he had sworn at her  and had   punched her hand bag  into a wall .( this is a reconstruction and Knox management  insisted that we destroy this evidence of violence directed at my client )
This was a frightening experience for my client but Knox management  tried to   hold  her responsible for this action.
We made a complaint to the police  and it transpired that the supervisor was known to them . The police  were very concerned that   he was apparently employed without  any pre-employment screening being carried out. A comment was passed that this person should not have been employed in these surroundings.
The supervisor " resigned " after this event   but   things were not  going to  go well for my client  who   on leaving  work for her Christmas holiday , was given a letter on the 23rd December   dated 11 November  alleging more nonspecific issues  that she could mull over , over her holidays . At a time of good will to men   Knox Management  chose to fire off an allegation without  investigation and  later transpired to be along the same  vein as the earlier complaints .. all non specific.
It was obvious to me  that Knox were trying  to remove my client from her  job   , they were in my opinion not  doing this ethically  and even resorted to spying on my client using the  security cameras , as she went about  her duties.We have  employment laws for exactly this reason  but  when   money  buys you rights   and lack of money limits other peoples  rights to justice   then the law is truly an ass.
After having the  meeting of the  17 January    put off by management   for a further period we  failed to  find resolution.  We were actually told my  a senior supervisor to hurry  up and file the grievance   and it  became  clear to me in mediation   that   the   confidentiality in mediation was  going to provide them  with   the opportunity  that they desired.
The matter went to mediation  and following this my  dissatisfied  client   refused to pay me as the  action  by Knox had  forced the bill up    and   she  had  not  had  her expected outcome ,  she told me " I did not want to have to resign "
Faced with a  former client    who does not have 2 cents to rub together  and  account of now nearly $10,000   which reflected the 5 months work, I looked at  constructive means of converting my  many hours into   $$.  I could bankrupt my client  but   that will cost me more than it will deliver  and seemed   a rather harsh thing to do in the circumstances.
This whole scenario proved to me  that the scorched earth policy is alive and well  ,  it is one I have seen played out many time, where the  rich , or those using trust funds ,  can write things off to  a tax loss while  forcing the costs  to accumulate   against the other party  who does not   have those benefits.  The strategy  forces the financially weaker party into submission due to their inability to  pay more.  In this case it worked  my client  has no money and cannot progress her grievance .
I am   in the process of wring a number of e books  and I believe that the  correspondence  and   the manner  in which  this   employment matter has been conducted is typical and of public interest to show  how  a dispute progresses  and the stand which is taken . The fact that the  Trust board  and the management condoned this  action  means  that there could not have been anything  detrimental or  unethical about  the process  in their view.
As a matter of courtesy  I wrote to Knox home  and   advised them of my intentions of publication   and  provided them  with an opportunity    to  purchase the material  and the rights  to  the work which I had put in.
I was told  by management that I was breaching confidentiality   , I pointed out that I was not  contracted to them in any  way and invited them to show me how I   owed  a duty of confidentiality to them.
I gave them a period of time to respond they  asked for an extension of time and I granted this  , then half an hour before that time was  up I received a phone call from the police  stating that Knox home  vial Jill Woodward had filed a complaint of blackmail against me.
I have responded to  Knox home as  follows
From: Grace Haden [mailto:grace@verisure.co.nz]
Sent: Friday, 18 May 2012 3:52 p.m.
To: 'Jill Woodward'
Cc: Peacockfamily@xtra.co.nz
Subject: re
Good afternoon   Jill
I have received  a phone call from the police   alleging black mail    for the record   blackmail is
237 Blackmail
(1) Every one commits blackmail who threatens, expressly or by implication, to make any accusation against any person (whether living or dead), to disclose something about any person (whether living or dead), or to cause serious damage to property or endanger the safety of any person with intent—

(a) to cause the person to whom the threat is made to act in accordance with the will of the person making the threat; and
(b) to obtain any benefit or to cause loss to any other person.
(2) Every one who acts in the manner described in subsection (1) is guilty of blackmail, even though that person believes that he or she is entitled to the benefit or to cause the loss, unless the making of the threat is, in the circumstances, a reasonable and proper means for effecting his or her purpose.
(3) In this section and in section 239, benefit means any benefit, pecuniary advantage, privilege, property, service, or valuable consideration.
Please advise  where an when    I have threatened in any way  to make any accusation against any person or  to disclose something about any person or to or to cause serious damage to property or endanger the safety of any person .
I have clearly stated  my intent  and that is to be paid for the 5 months   of work which I have put in.
You have failed to advise me of any confidentiality agreements I have with you   and  I believe that the  e book will be a valuable public resource.
I will commence writing my e book on the weekend  and hope to have it published  next week  .
I  will also mention that you have made a complaint of blackmail to the police .
I further  refer you to the bill of rights  S 14 Freedom of expression
Everyone has the right to freedom of expression, including the freedom to seek, receive, and impart information and opinions of any kind in any form.
I will be availing myself  of that right.
I  accept  by the  events of this afternoon that  you do not wish to purchase my work from me.   May I remind you that I extended the dead line for a week  to accommodate your  trip to Australia and you have not had the courtesy to reply.
All I can read into this  is  further bullying.   Directed  at me this time.    A charge against me would be good as it will well and truly get it into the press..
When things are  dealt with properly  surely there is nothing to  fear? .. that is what transparency is  all about.
Regards
Grace Haden
VeriSure
Because truth matters
Phone (09) 520 1815
mobile 027 286 8239
visit us at  www.verisure.co.nz
I wish the   above to serve as my statement to the police  and would  also like to know  why they are in a rush to investigate me  when   for 6 years they have not looked at the serious corruption in Waitakere city  .
My client in my opinion was  subjected to Bullying by  Knox staff , they condoned  it  , they condoned the action   they took against her   but now they are  alleging  that I intend them harm?
I have personally always found  it  a good policy to have ethics  and   hold to them   could  it be by this action that the Knox home management and trustees   feel that what they have  done is not  going to be perceived as ethical  in   the court of public opinion?    They can't have it both ways.  Or can the rich   defeat the law  and  then use the police  to obtain a gagging order?
When transparency is not welcome.. you have to ask the question  Why?
Over the past  six years I have been before the court   because I questioned corruption.
Not just any corruption this would have been the perfect public fraud.
The only thing which could save the perpetrators neck was to discredit me, the inadvertent   whistle blower.  So  enter Brookfield's  with  the solution.
I have  advised Brookfields of the situation many times  but  because they are not an incorporated law firm as defined by the  lawyers and conveyancers act , they  apparently can get away with  it ..  another one of  those silly loop holes in the law.
This how they physically  did it  and I   am making this complaint to all the lawyers int eh practice int he hope that one may have a  conscience  with regards to  the rules.
First  to  barristers make a complaint to a law clerk, the dedicated law clerk springs into action after hours and attempts to  secure a result through intimidation. ( hyperlinks reveal   each segment of the story )
When this fails The law clerk   gets her husband  Nick Wright involved  he happens to be a partner  at Brookfileds   (You will note  from the link that  he claims he is a solicitor in a law practice   but if you look him  up  on the register  you will find that its actually  just false advertising- shows integrity? )
Nick Wright    gets David Neutze involved, David is apparently one of those types  who signs anything without checking   and then when he does find out  about the very big oops  ,will go out of his way to  cover  up  even to the extent of  filing bankruptcy and liquidation papers on someone  who has him  before the LCRO  on  claims of negligence .
While there are rules of conduct for lawyers  you  will find  that  even large law firms  like Brookfield's    are happy to  take  your money  to  defend the indefensible even if it means ignoring the rules all together.
Brookfield's were very clever  they managed to win   a defamation case without  the need to produce those awkward documents  which really don't say what they have   claimed they say.  Read the blog How to win with no evidence .
Basically if you take a leaf out of David Neutze book you can win at anything using his formula .
File fictitious claims. Produce no evidence..
use interlocutories to  trump up the costs,
 demand the costs  in a short time frame
 Have the defence on the   remaining matter struck out.
With draw the fictional claims.
Skip formal  proof
Go straight to Quantum
Deny  any opportunity   for appeal
Seal the orders and go straight to bankruptcy and liquidation
Continue liquidation and bankruptcy action   even though the   judgment is challenged  on  having been obtained by fraud.
The strategy in a way is  a bit like that demonstrated by Rowan Atkinson in the  skit Fatal beating  You take something trivial  and escalate it  and take something major and  trivialise it.
It was good to see that  Ben  ATKINS   did not  turn up at the high court this week  and for the first time  in 6 years  David Neutze   turned up in person.  It would seem that   Ben  recognises  that there is fraud involved  but   Brookfileds management  are still happy to  see the bankruptcy and liquidation go through  despite the facts.
The last time  I saw Ben ,he was holding a folder which contained the affidavit  which  I filed in support of the   claim of obtaining a judgment  by fraud  , the  folder   had the name of  the  fictional organisation AWINZ on it  .
This  brings about another question    since the funds which were used to  pay Brookfields  are charitable funds ( as shown in the annual returns )  how come only  Mr Wells is claiming it in his own name.. is that not money laundering.. are Brookfield's  now complicit to this criminal act as  well?  Or are they so fixed on civil matters that criminal matters  don't matter? where  do they get the imunity from to be using their office for fraud?
Perhaps Brookfileds can answer the questions raised in this  video they  obviously support  these principals.
We would  love to her from Brookfields  .. why are you immune to the  rules ?
2 A lawyer is obliged to uphold the rule of law and to facilitate the administration of justice.
2.1 The overriding duty of a lawyer is as an officer of the court.

2.2 A lawyer must not attempt to obstruct, prevent, pervert, or defeat the course of justice.
Proper purpose
2.3 A lawyer must use legal processes only for proper purposes. A lawyer must not use, or knowingly assist in using, the law or legal processes for the purpose of causing unnecessary embarrassment, distress, or inconvenience to another person's reputation, interests, or occupation.1
Conflicting interests
5.4 A lawyer must not act or continue to act if there is a conflict or a risk of a conflict between the interests of the lawyer and the interests of a client for whom the lawyer is acting or proposing to act.

5.4.1 Where a lawyer has an interest that touches on the matter in respect of which regulated services are required, the existence of that interest must be disclosed to the client or prospective client irrespective of whether a conflict exists.

5.4.2 A lawyer must not act for a client in any transaction in which the lawyer has an interest unless the matter is not contentious and the interests of the lawyer and the client correspond in all respects.
Proper professional practice
 11 A lawyer's practice must be administered in a manner that ensures that the duties to the court and existing, prospective, and former clients are adhered to, and that the reputation of the legal profession is preserved.
Misleading and deceptive conduct
11.1 A lawyer must not engage in conduct that is misleading or deceptive or likely to mislead or deceive15 anyone on any aspect of the lawyer's practice.
Prevention of crime or fraud
11.4 A lawyer must take all reasonable steps to prevent any person perpetrating a crime or fraud through the lawyer's practice.
4 Fundamental obligations of lawyers
Every lawyer who provides regulated services must, in the course of his or her practice, comply with the following fundamental obligations:

(a) the obligation to uphold the rule of law and to facilitate the administration of justice in New Zealand:

(b) the obligation to be independent in providing regulated services to his or her clients:

(c) the obligation to act in accordance with all fiduciary duties and duties of care owed by lawyers to their clients:

(d) the obligation to protect, subject to his or her overriding duties as an officer of the High Court and to his or her duties under any enactment, the interests of his or her clients.— that is   court  first client second .