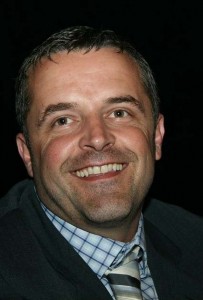 A  victim of a scam run by Jonathon Steven Mann was  approached  by not one  but several other persons who have  also been  scammed by him.
She saw the  devastation this man has caused in  their lives  and recalls the damage this it did to her own , she knew how  cleverly  she had been played  and there was no  concrete proof   which the police   would    act on   yet  there she was like others     thousands spent , empty promises  and  the  overwhelming feeling of betrayal.
So being a public spirited person   this victim thought that enough was enough   and started a blog so that others could be   forewarned only to find that Jonathon Steven Mann had moved swiftly to have the blog taken down.
People have a right to know who is out there scamming    so transparency  New Zealand  is   getting  behind the project.
Jonathon Steven Mann came out from the UK in about 2002, there are unconfirmed   reports of convictions in his alias  Jonathon Macdonald .
We have located  a judgement  which relates to  fraudulent activities  of  Jonathon Mann IN THE COURT OF APPEAL OF NEW ZEALAND
And now there  are  see three newspaper items  with regards to his latest escapades.
We believe that he is currently before the court on charges of running a  business while disqualified  for  running   the company  HQ PHYSIOLOGY LIMITED.
This company    through Mann     developed a cream  called FIX   ,  this is now being marketed by IHO Limited  owned by  IHO HOLDINGS LIMITED which is  being operated  By Dr Gerald Waters   who was Manns former  Flat mate   and  also By Manns current girlfriend Elizabeth Anne PILLINGER
Both companies were  originally set up  by Colin GREEN on  behalf of Jonathon Mann. Green  is  a photographer in the UK and a relative of Mann  . 
There is a Company in the UK  IHO FIX (UK) LIMITED   which is run from the same town as Green lives in .
green acknowledges his connection in his linked in profile Colin Green _ LinkedIn
Inquiries  have been made with the manufacture of the product  Fix which is a New Zealand based company called Jaychem. And is sold in the UK and   promoted through  foodtown.
Our investigations reveal that Mr Mann has posed as a biochemist in the past. We believe that he developed the product  in conjunction with Jaychem.
We have expressed our concerns  to Jaychem   who   despite the fact that they have a vested interest,  have assured us that they stand by the product and endorse it .
Jonathan Mann has been approaching various people  to  invest in this product .
We recommend  independent  testing of the product before  any one invests.
Many people  invest time ,  services   in return for shares   in IHO Holdings  Limited of which Mann is the major share holder through  EGMONT TRUSTEES JMIHO LIMITED
We can only advise caution  based on  our findings as set out  above and the verbal evidence that we  have collected from  many more  who have been scammed by  Jonathon Mann  such as  represented by this  report. jonathon-mann-and-the-dentalman-book 
the full book is available at http://youtu.be/apnuyB5busk
9 Responses to "Jonathon Mann seeks to silence victims"