To Mr Mc Nee official information act request and Privacy act request.                                  15/12/2011
Thank you for your letter dated  29 November ,It has become apparent to me that  Mr Wells   who  was accountable to MAF  has been  calling the shots  all along  and hence the need for  secrecy.  I would have thought that  an organisation accountable to MAF   would be directed by MAF and not vice versa.
My OIA requests have been  with regards to AWINZ and  how AWINZ received approved status, the fact that   you constantly communicate with   Mr Wells  seeking his approval leaves me wondering if in fact the tail is wagging the dog.
Why that MAF is communicates with Mr Wells   with regards to OIA requests made to MAF?   And why the privacy commissioner has had to be involved. AWINZ has no legal existence it therefore is not a person natural or other wise and is not subject to the privacy act. Please provide me  pursuant to the OIA , with any policy , agreement    or legislation which   require you to advise Mr Wells  when  I make inquiries with regards AWINZ.
This is about transparency   but you appear to defend your right to   secrecy   yet the documents you sent me contained the following picture  .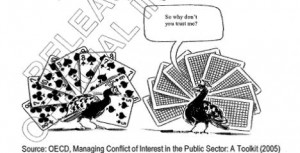 It indicates to me that MAF does not understand what transparency is about and the right of the public to access information. The information I have sought is with regards to a public private relationship one where the person who made the application  had significant input into writing the legislation    which facilitated his own business plan.
The application  was then made in circumstances where  like our peacocks the cards were not on the  table  and  Mr Wells was making statements which were not true and not verified by MAF in any way.
If things are being done honestly and with integrity then there is nothing to hide, but because of the manner this application preceded there has to be secrecy as by exposing the cards the truth will be revealed.  What is occurring now is that I am exposing the cards and MAF   is simply denying that they are there, this  is another concealment tactic frequently practiced.   By example:- referring to the picture above I say look at the peacocks   and MAF says no they are ducks you are nothing but a troublesome person go away and allow us to be in denial so that  those of our staff who  have had close involvement and have been negligent  can  retire with dignity.
You also provided me with documents on conflict of interest,   and it would appear that you totally ignore the fact that someone who is not employed by MAF   but is accountable to the minister through MAF could actually be in a situation of conflict of interest and if you were to apply the principals contained in that document you would see that he was in a situation of conflict of interest.
Yet MAF facilitated this conflict of interest  your  officers being  referees for Mr Wells in his application for the position which placed him in conflict of interest.
Your audit report showed that there was nepotism, lack of governance, lack of accountability conflict of interest  yet Mr Wells was able to write a letter  much like the one he had written years earlier( 18 aug 2000 ) so that   MAF jumped to attention and compiled with his demands.
Mr Wells is apparently so powerful that  he managed to  meet with ministers and persuade them to change the LAW ,  ( see letter he wrote to  Sutton, this  letter saw the law changed. ) what is  incredible about this  is that the council was not involved and AWINZ was a pseudonym  for Mr Wells  and had no proven existence or track record.
I realise that  this whole thing is an embarrassment to MAF  and its  almost part of NZ culture to stand  staunch and continue to  deny the obvious ,  after all it is better for my integrity to be in question than that of MAF- Public confidence  has to be considered after all.
That is why I am publishing everything. ( www.transparency.net.nz)   Transparency is what we are assured  and you have  shown  that  MAF  does  not want a bar of it.
MAF needs to act according to the law not just pretend. Corruption is real and to rely on a perception that there is no corruption by hiding and denying it does not serve the country as this will allow corruption to flourish.
Where has the transparency been in the public private relationship of MAF with AWINZ?  Mr Wells had good reason for   secrecy because   his operation in the false name of AWINZ relied on it. He was running an operation using premises, staff, vehicles and infrastructure which were owned by the public to  derive an income for himself through his pseudonym  AWINZ. He sought law change to accommodate it..
I am a  Whistle-blower, I did not mean to be  one , had MAF done its job properly  I would never have asked the question " why does AWINZ not exist'   Instead I would have found it on  some register  and/or your documents  would have defined  AWINZ as being  a particular legal entity or  groups of entities/Legal persons .
Instead AWINZ was undefined and had no legal existence    and because of that   I walked into a trap.  Mr Wells has been able to assassinate my character and having  done so with  his lies  and perjury  no one has looked further than the   perception he has created.
No one has taken time to look at the real evidence, that is the proof that AWINZ the "organisation "  which  applied for  and obtained  approved status .was a fiction.
This issue has nothing to do with my character or perceived character it has everything to do with an organisation which had no real existence apart from being Mr Wells acting as if he was an "organisation" – the clue would have been that he was the only visible person the only one who signed anything  and the person   covering up.  He had to  cover up  it  as after all the  perfect fraud  one that could  have  made him significant sums of money had it not been for my   questions.
It has long been known that attack is the best form of defence and attacking me has been what has protected AWINZ from a proper investigation .
This has gone on for 6 years, I have played this game of official information act requests for far too long, It has cost me personally and my business, I want this to end and have my reputation restored and I want accountability of MAF  for the  corruption  that they have ,apparently , condoned.
I have asked MAF previously if they will refer this to the serious fraud office or the police- nothing appears to have happened, I can only suspect that this is  because it is not MAF but Mr Wells  who has been calling the shots  as proved  by the  communications with him  with regard to   the release of official documents. (See the documents here communications with Wells re the release of information )
Mr Wells's long term relationship with MAF and the personal interaction of many  high ranking MAF officials  appear to have served him well.
Privacy act request  With regards to your oia reply 29 November ,I request for the  information mentioned in item  1 of your letter ,  which has been  refused under the official information act  to be released to me under the privacy act  so that  if an opinion was  formed on information which  was inaccurate I can advise MAF  and through the correction you can re consider your opinions
But as I have said  before ,  this is not about me it is about AWINZ   so  the following official information act request therefore focuses on process rules and   legislation applicable to AWINZ.
In going through you letter dated  29 November  I note that you state "It is essential that the chief executive of MAF be confident that the advice received for decision-making is unimpeded by the threat of it being released under the Official Information Act and published on the web to the world at large" Would it not be true that if the decisions are made according to rules regulations and in a sound manner there would be nothing to hide? (Refer back to the picture of the peacocks above.)
The reality in this situation is that had procedures and policy been followed AWINZ would never have become and approved organisation, on top of tis Mr Wells has been able to dictate
I refer to the following documents   which for convenience I have attached
Requests for information pursuant to OIA
You advise that  there is no information with regards to anti-corruption policies in investigations and audits and I therefore have to question if corruption issues and fraud were ever considered, I hope that with  the production of the following documents someone may just  say  hang on something is not right here. I will   indicate  in each what I have already got and    if there are further  documents  which put a different view on what I  have ,   I  would  like to have them supplied.

please provide   all documents  which   show that  your investigations  and Audits  considered fraud and corruption  issues  with regards to  AWINZ  , the application for approved status  and   the  manner in which  AWINZ  operated.
i.      I already have the 2008  audit report
You also advise that there is no process adopted for verification  and I  have to  question that  if there are no processes for verification how  did MAF  confirmed  the  requirements  of the  criteria for considering applications to be an approved organisation.  And to that end I seek information as follows based on that document. ( doc 2)

Please provide any documentation which over rides   the intent of this document (as stated on page 1 )  and   any correspondence which provides for exception to this document  for any  application.
On page 2 it states "although the term "organisation" is not defined in the Bill, an individual cannot be approved as an organisation" Given that no other persons were involved in the application (document 3) and no trust  with the name  animal welfare institute of New Zealand  existed at the time of the application 22 November 1999  (see trust deed dated  2.3.2000  document 5)   Please provide documents or evidence of any the exemption which allowed Mr Wells to make an application for approved status in a pseudonym or for and behalf  of any other persons without their  knowledge or consent.
i.      If it is not accepted by MAF that the application was made in a pseudonym please provide evidence of all entities/real persons which applied including evidence of their existence on the date of application.
ii.      If MAF believes that the application was made by a trust could they please provide documents which consider how people who have not met together   or have formed a common purpose together can have an application made on their behalf and without their knowledge?
iii.      I wish to refer   MAF to document 1 attached.    In this document Mr Wells states as he later  also did in the application  "A charitable trust has been formed by Deed of Trust as the "Animal Welfare Institute of New Zealand" (AWINZ). It is being registered under Part II of the Charitable Trusts Act 1957".  This document is dated 20 August 1999. It is  obvious from the  evidence  and from later admissions in court By Mr Wells  that a trust did not exist at this time .   Please provide   MAFS policies  with regards to people making  false statements   and  what  would  be the expected action of MAF .
The question has to be   is it Ok to tell lies to MAF and  the minister is this condoned. It would be good for the public in New Zealand and  the tourists who arrive here to know  how MAF views  lies   and if all lies are treated  the same.
If telling lies  is not condoned why is this false statement ( lie )   being  condoned. ( and the rest of the document  which is an notice of intent from a trust which  did not exist.
Definition "A lie (also called prevarication, falsehood) is a type of deception in the form of an untruthful statement, especially with the intention to deceive others"
iv.      Please also provide copies of all correspondence relation to the supply of the trust deed in 2006.
On page 3  document 2  it states "Section 121 of Animal Welfare Act 1999 provides that the Minister may, after receiving an application from any organisation, declare that organisation, by notice in the Gazette, to be an approved organisation for the purposes of this legislation"
We have already covered in our previous correspondence that no applications, approval or correspondence was received from the persons Mr Wells alleged to have been "trustees" of AWINZ namely Graeme Coutts, Nuala Grove and Sarah Giltrap.
Please provide documents or evidence to show that MAF knew that
1.            These persons   existed,
2.            were aware of the application in their name,
3.            Consented to the application and
4.            Were aware of the responsibility they were taking on.
5.            Documents which consider how the alleged trustees could have become
accountable to  the approved status .
On page 3  under the heading Monitoring-  "The ministry ( MAF ) intends to formally review and monitor all approved to ensure that required standards are being maintained… 122(l)(b)"
i.      Please provide copies of all annual reports  provided by AWINZ  since  obtaining its approved status  which address the issues  set out in "A " of this section namely  "an annual report from the approved organisation  commenting on how the criteria in appendix 1 and conditions imposed under section 122(2) have been met, with supporting information."
ii.      Please provide a copy of appendix 1 referred to as I have not received a copy of this.
iii.      Please provide copies of any other final and draft audit reports which MAF has on AWINZ. ( please note I  already have the  2008 audit which was released to me recently despite Mr Wells objections )
On page 5 under the heading REQUIRED INFORMATI0N please provided  all documents correspondence which verified these   details and show how they were accepted as being true.
i.      (a)  Full name of applicant: Please provide any correspondence, notes discussion papers which consider who or what the applicant Animal welfare institute of New Zealand is .
To be fair  we know  now this was a pseudonym , no organisation existed by that name  an no other person  made  the application or consented to it.  Please accept or deny the fact that this was a pseudonym, if you deny  it was a pseudonym please provide  evidence to   support your reply.
ii.      The application states that AWINZ has been formed by way of trust deed and is in the process of being incorporated under the charitable trust act. Please provide all documents which show when and how MAF became aware that this statement was false and   provide documents to show how this was mitigated (other than by cover up) .
I believe that you will find that  this   came to your attention in 2006  when I raised  questions about the existence of  AWINZ , it was subsequent to  this that you received a trust deed as you had advised me that prior to this you have never had a copy of the deed.
iii.      Provide all documentation discussion papers which considered the implications of   the  statement with regards to   formation of a trust and incorporation ,  being false and the consideration of trading with an unincorporated trust.
iv.      (b) contact address:  the  contact address was given as a Registered office , Given that  we have established that no "organisation" existed at the time   Please advise  under which provision was this presumed to be a "registered office"  and what consideration  MAF gave to   the fact that this is also Mr Wells home address and that the registered office was not registered where. ( please note this is not a preformatted form this is a document   Mr Wells created and provided heading for   the various categories, there was no requirement for a registered office  and  to call his own home the registered office is   deceitful in view of the lack of registration   and or existence of the alleged " organisation " )
v.      (c) the area in which the applicant proposes to operate, this was stated as nationally , Considering the fact that the staff involved were those of Waitakere city council  Please provide all documents which considered the ability of   the  applicant  Mr Wells  to operate   nationally .
vi.      (d)  Sets out the information that will enable the Minister to assess whether the organisation meets the criteria   . It would appear   that with the lack of existence of an organisation named AWINZ and the lack of provision of a trust deed that this criterion was not met. Please provide documentation    which outlines any process or any law which permitted MAF to  allow this   matter to go  before the minister  without advising him that   the criteria had not been met.
vii.      The approval   of AWINZ came through cabinet  after Mr Wells   had involved the labour party via their president Bob Harvey ;  the application  went to cabinet against treasury advice and when the document  went to cabinet, somehow the words INC had been introduced, portraying AWINZ as an incorporated society .
Please provide   any   documentation which shows how and when  the  words INC were introduced and why  the  minister was led to believe that AWINZ had been  verified as an incorporated society when it  had no such existence . Please also provide documents which show that MAF recommended   the application  for consideration  by  the minister.
Please also provide documents which show that MAF recommended   the application for   consideration  by  the minister and had confirmed that the criteria  had been  met.

Copies of all documents which MAF relied on to satisfy themselves that AWINZ was an unincorporated trust and the trustees named   had accountability to the approved status. In particular I would like to know  how MAF would have  held Wyn Hoadley , Graeme Coutts and  Tom Didovich accountable to their role  as alleged trustees of the approved organisation awinz . I believe that the revocation letter is the only document  you have  which they all  signed  together ( notably in the absence of the author  Mr Wells  who did not sign it  )
i.      As an aside it should be noted that Tom Didovich  who  called himself a trustee was also  the person who wrote to  the minister for and on behalf of two  councils   didovich to maf north shore   and didovich to maf waitakere .
Please provide details ( notes, interview  jottings ) of any   enquiries  which  MAF has undertaken  with the  alleged trustees  of AWINZ  namely Graeme Coutts, Nuala Grove and Sarah Giltrap.
Documentary Evidence other than an assumption, that the trust AWINZ was one  and the same as the approved organisation  AWINZ.
The minister was to rely on information that MAF  provided  "to assess whether the organisation meets the  criteria set out in section 121" Your document states "  It must be possible to  verify the legal status of the organisation, including a clear statement  that its principal purpose is to promote  the welfare of animals."  Please provide documentation to support as to how  in the absence of a trust deed , the Legal status was verified.
Mr Wells wrote  documents  alleging  a quality management system, however your audit in 2008   raised questions of  governance ,  please provide all documents which showed that consideration had been given to the criteria  which required  AWINZ to  have management , associated policies and procedures and  documents  or notes which show  that the existence of these  were verified.
With regards to the provision  for a Copy of the employment contract or other written agreement or arrangement between  the organisation  and  inspectors and auxiliary officers, Please provide documentation which considers the  ability of a council  manager (didovich to maf north shore   and didovich to maf waitakere ) to be able to  authorise the  contracting out for no remuneration the staff paid  by the council he is employed  by and also   provide  documentation which  explains  why  MAF sought approval from a council manager  rather than dealing with  the council itself.
Please advise what consideration  MAF gave to the  conflict of interest when Tom Didovich  who had authorised  the use of the council  facilities and resources including staff allegedly  became a trustee of a trust with the same name as the  approved organisation  .
"All information should be clearly written, be comprehensive and credible." It would appear that 2 out of three is all MAF  went for   why was credibility not an issue and  please provide all documents which prove that  there was independent verifications to  show that the  information was credible and did not  rely on  long standing relationships of trust.
On page 6 The evidence must show that "'the principal purpose of the organisation is to promote the welfare of animals". What documentation is there that  show that consideration was given to AWINZ history , Please provide the documentation provided  with regards to AWINZ  history , given that  it did not even exist at the time of  making  the application as proved by the  trust deed  belatedly supplied  in 2006 .
Page 7  "The accountability arrangements, financial arrangements and management of an organisation must be such that having regard to the interests of the public, the organisation is suitable to be declared an Approved Organisation." Please provide all documentation    which considered the interest of the public in giving approved status to  AWINZ. e.g. how  were people going to be able to  identify who or what AWINZ was?  Who comprised it and  how to locate it?
Management of the organisation:  why as there not a management structure and why was  Neil Wells allowed to be the only person speaking on behalf of  others who  had no proven involvement ?  Please provide any documents which consider this.
Page 9 Conflict of interest .Please provide all documentation which  considers the  conflict of interest  of Mr Wells in making the application using a pseudonym and being the only person involved in the running of  AWINZ   in conjunction with his council work  and  using the councils premises, resources and  staff. The evidence we now have is that Mr Wells  was the only person who ran the bank account he  had opened in the name of AWINZ  into which he banked the proceeds of prosecutions returned to him by virtue of section 171.
Inspectors properly answerable   Please provide any documents which consider how an inspector can be properly answerable to an organisation which has no existence or definition and which did not identify its members  and/or where  the alleged members  did not know they were an approved organisation.
Please provide evidence of the legal   composition of AWINZ ( who it as comprised of  and when they resigned )  from the time of the application  to the time it  was  Gazetted as  being  removed as an approved organisation. Pease rely on the best evidence , that is    documents signed by those persons and not  just   documents forwarded by Mr Wells.
Please provide   documents which considered the ability of Hoadley, Coutts and Didovich to revoke the approved status  when they were not part of  the application and had never signed anything which  gave them any responsibility to the  approved status
I am certain that MAF will struggle with many of these questions and it will become clear that AWINZ would never have attained approved status if the  simple policy you had   had ben adhered to  and  the  act had been adhered to . The reality is that there was significant political intervention combined with   MAF turning a blind eye to mater which would normally be considered serious.
I Hope that MAF  sees that   transparency is about doing the right thing  and   about owning up and saying we stuffed up   when things have gone wrong.
I have been made the  sacrificial lamb on this matter   , It is time  MAF    acknowledged the fact that they got it very wrong.   What can be worse than  giving law enforcement authority to  a non-existent   organisation..   It is allowing one man to write legislation for his own use and then tell lies to   conceal the truth.
Internationally this is serious corruption  called state capture .. in New Zealand  we condone it
Yours sincerely
Grace Haden
Integrity and conduct
State Services commission                                                                                                           1/11/2011
I hereby wish to make a complaint for investigation by the state services commission under section 8 (2) of the state services commission.
I am a licenced Private Investigator   (former Police sergeant.)
In March 2006 I was approached by a Waitakere  council dog control officer  who was concerned that she was required to volunteer her  council paid  time  to Animal welfare institute of New Zealand .( AWINZ)
She had no idea who or what AWINZ was but   knew that it was associated with her boss Neil Wells who was manager of  the council dog and stock control unit  whose resources, logos   and infrastructure  was being used for the operation  of AWINZ .
Investigations revealed that  Mr Wells, a former RNZSPCA director and a  barrister  , had commenced a Pilot programme in 1995  with Waitakere City and  MAF to trial his business plan for a Territorial animal welfare authority which was to be like an SPCA but using council  Dog and stock control officers  , I have a copy of this  business plan which involved personal  gain  for facilitating this venture.
After creating the business plan , Mr Wells had written  the   first bill for  the new  animal welfare act and was employed as  an  independent  advisor to the select committee   during the  period leading up to the passing of the legislation . He was also an advisor for MAF at this time.
The act  itself as a consequence has  little accountability for  Approved Organisation  while having  huge potential for financial gain by virtue of section  171   which allows fines , which are  to a maximum of  $250,000 to be returned to the  "approved organisations"
Mr Wells has a very long history with MAF and has firm political ties with the labour government dating back to 1974 when he and former mayor Bob Harvey   ran a successful advertising campaign for the Kirk government.
When the legislation was about to become law , Mr Wells made an application to MAF in the name of AWINZ to acquire approved organisation status.
This application was made in the name of Animal welfare institute of New Zealand which Mr Wells claimed was a trust which had been established and was in the process of being registered under the charitable trust act 1957.  In reality no trust or deed existed and it could therefore not be registered.
Without confirming the existence of a trust or an organisation   the application passed from MAF to caucus and   the undefined   name AWINZ became an approved organisation   using the pseudonym to hide the true identity of  its operator.  This occurred without going through the proper channels and with apparent political interference.
The only other approved Organisation the RNZSPCA which is an incorporated society.
Mr Wells was the only person to make an application or be part of any application process. By virtue of the lack of an application by any other person AWINZ can only be a pseudonym for Wells.
Up until 2006 MAF did not have a Trust deed, MAF did not obtain evidence of the existence of AWINZ and has never sought to verify the existence of AWINZ either before or after that date, It has simply accepted a document   as evidence from Mr Wells who  had already  misled MAF a number of times.
 MAF has never queried why the  that deed   post-dates the application or examined how these persons could possibly be involved with the Approved Organisation.
As a result of  raising questions about the non-existent law enforcement authority AWINZ , I was sued  , this legal action has taken 5 ½ years , Mr Wells a barrister supported By Wyn Hoadley another barrister  and a person who has also had  very close connections with MAF.
They  have used  the charitable  dollar to fund their  attack on me ,  and have won in court  by  making false claims  and  withdrawing them after they had incurred costs which  saw my defence struck out  , then by  skipping  the  bit in the process whereby a decision was made as to whether or not Mr Wells had been defamed they secured their victory by going straight to Quantum  where Mr Wells re wrote history   and used the resulting judgement  to persuade MAF   of the legitimacy of AWINZ.
I have since made a  complaint to the law society  and evidence has now come out to prove that their claims  against me  were malicious  and had no chance of  success    and that Mr Wells  retrospectively created a trust in 2006 .
I brought the issues to the notice of MAF and made requests per OIA. MAF   did not investigate, when it did supply information to me it was censored to such an extent that only a few lines appeared on otherwise blank bits of paper.
Several years later I was able to get the full versions of the documents and had these been made available to me  in their   full form  from the start  it would have precluded many years of litigation, its associated stress and costs.
In a parallel move  at about the same time  as Mr Wells  taking legal action against me I was also sued by  white collar criminals  for harassments, a man who I had never seen spoken to  or investigated   took action   against me  to  stop me from looking for  a director and liquidator of a company he was involved in.  The MED became involved and it transpired that both the director and Liquidator were fictional and had been created to defeat creditors. links Charges over alleged fake liquidator  and Boss invents accountant to escape $60k debt.
Mr Wells was  aware of this action  and  I   quickly found that I was being investigated by MAF  for an allegation of having passed myself off as a MAF officer.  I had been at the premises   of the company which the fictional director owned and had noticed a MAF transitional certificate on the wall, I had mentioned that MAF would be interested in knowing that the  company had  morphed not another company.  On the basis of this I was investigated and    when one lady said  that  she could not remember who I was  but remember  that I was  a MAF officer, it was sufficient for MAF biosecurity to   issue me with a warning.
It appears disproportionate that I should be investigated in those circumstances and that MAF  has not treated the lack of existence of an approved Organisation with  the same degree of importance especially when they had been lied to and I had at all times been truthful.
It is also  strange that Mr wells  has had so much influence in MAF that he has been able to prevent them  from   conducting an  impartial investigation  into AWINZ and that his  revocation letter  of 2009  had the effect of  having MAF withhold  an audit report from me for nearly 2 years.
I note   from Correspondence which I have obtained by  way of OIA that Mr Wells   has  had a relationship with  many of the  high ranking public servants in MAF  and that repeatedly the same names  come up. These people were charged with the over sight of Approved Organisation and the release of information  .
I am happy to assist your investigators in providing    key documents  in investigating the breach of  the standards of  Integrity and conduct.   I  believe that  what has occurred here is   gross corruption and fraud   both of which have been facilitated by MAFs recklessness  and  lack of   integrity.  The  following links on my blog may assist you in your assessment
a)      Corruption In MAF.. will they hide it or expose it
b)      MAF continues to conceal corruption and so does our government.
c)       request for urgent ministerial enquiry
I believe that the code has been breached as follows
FAIR
a)      Treat everyone fairly and with respect I do not believe that I have been treated fairly or respectfully Mr Wells has much to hide and he has been able to us the trust which MAF has had in him to persuade them not to deal with me in a fair and transparent manner which is evident in the withholding of information.
b)      Be professional and responsive MAF have not been professional in the dealing of the complaint and in 5 1/2 years have not investigated the lack of existence of other persons involved with the so called organisation AWINZ.
c)       Work to make government services accessible and effective there is no accessibility when information is withheld   and there can be no effectiveness when private enterprise can be set up through a non-existent organisation. Additional there appears to be little or no monitoring of approved organisations and the documents which should be supplied according to the MOU are not provided or called for.
d)      Strive to make a difference to the well-being of New Zealand and all its people the difference has been, to condone corruption, this can only be to the detriment of New Zealand and compromises the  essential biosecurity services.  I am one of the people in New Zealand and MAF's lack of action has not been for my well-being. Whistle blowers  should not  be   treated the way MAF has treated me, not once has some one come  to interview me or ask me  to go through my complaint re AWINZ.  MAF has not reported the Matter to the police or to the SFO both of which will not act without a complaint from MAF.
IMPARTIAL
e)      Maintain the political neutrality required to enable us to work with current and future governments –there appears to have been political interference in the approval of AWINZ, which was given approved status despite not existing and against the recommendation of MAF and treasury.
f)       Carry out the functions of our organisation, unaffected by our personal beliefs– Key persons in  MAf appear to have  had  personal relationships  with Mr Wells which have affected their  judgement.  The same people were involved in  1999 as are involved in 2011 – Dr O'Neil became MAF's chief veterinary officer in 1994 and was appointed to head the MAF Biosecurity Authority when it was formed in 1999. The Biosecurity Authority was the forerunner of Biosecurity New Zealand, established in 2004, which Dr O'Neil now heads.  Mr Bayvel is also a name which has been a constant  he was a  referee for Mr Wells when he moved into a situation of  conflict of interest  as was Mr Mellor.
i.      Questions with regards to conflict of interest  by Both Mr Mellor and Mr Bayvel have been asked in parliament.
g)      support our organisation to provide robust and unbiased advice The personal relationships with Mr Wells have led to Bias to the detriment of MAF and the public.
RESPONSIBLE
h)      Act lawfully and objectively  How can it be lawful to allow a non-existent organisation to  continue to enforce the law.? What is   objective about not following policies and guide lines  for approval of approved organisations which state that the   application is made in the applicants name.. a non-existent entity  cannot have a name.  It is a nothing!
i)        use our organisation's resources carefully and only for intended purposes  the  costs of AWINZ have been huge , all of this  could have been prevented by simply asking for  proof of existence and verifying it from the appropriate register.  Why has no one ever contacted the so called original trustees?
j)        Treat information with care and use it only for proper purposes The information I have provided them   with has been totally ignored and they have been unnecessarily obstructive in releasing information which should have been released. It must be obvious to MAF that they have slipped up badly; it appears that they are taking action to   cover up their negligence.
k)      Work to improve the performance and efficiency of our organisation. How can providing legal authority to   non-existent "organisations' be effective, there has been a total lack of verification and investigation, the only audit which was done was done   in such a way that the corruption and fraud fell outside the parameters of the audit.  This is worse than   Davey , Thompson and Wilce  put together , this is not just negligence  this is  concealment of corruption .
TRUSTWORTHY
l)        be honest MAF has not been honest with itself in looking at this matter in an un bias manner, You  only need to look at the letter from Mr wells  Dated  7 October 2009  to see that Mr Wells can  reprimand MAF and  MAF has then complied with his demands  only to be over ridden by the ombudsmen 2 years later when  Mr wells has  finished beating me up in court. .
m)    Work to the best of our abilities Not verifying facts and not investigating something which is untoward is not   working to the best abilities it is beyond reckless.
n)      ensure our actions are not affected by our personal interests or relationships There is   much evidence that the personal relationship of Mr wells   with the high ranking MAF officers has  advantaged him   , he managed to get MAF to investigate me  while preventing MAF from investigating him.
o)      never misuse our position for personal gain I  know that   several of the  top person  in MAF hold positions of conflict of interest and questions have been raised in parliament, However I  do not know  if any of those person have gained from  this incident  but hey have allowed Mr Wells to set up a private  enterprise   using the resources of   a local council     which was  a situation of  public office  for private gain, MAF there by became a party to the offence by their negligence.  What is significant is that Mr Wells had the web site  animalwelfare.org.nz  while Mr Mellor and Bayvel  had animalwelfare.co.nz
We must act with a spirit of service to the community and meet the same high standards of integrity and conduct in everything we do.  MAF  has not shown any integrity in this matter at all  even to the very last letter I received from Mr Mc Nee where he states that  he does not intend to take this matter any further.
As part of complying with this code, our organisations must maintain policies and procedures that are consistent with it. I have  further asked MAF what policies they have with regards to corruption and whistle blowers,, if they have such policies it would appear that they have been totally ignored.   If these    rules had been followed since their inception  MAF
a)      Maf is not alone, The police have failed to act because the matter   was before the  court  , then  they failed to act on perjury.
b)      The  SFO  failed to act because I could not show a  $ value of missing money
c)       Audit NZ, I spoke to one  person who said he saw my emails come in  but  didn't do anything because he was close to retirement  and did not wish to rock the boat.
d)      Every Government department I have dealt with   has  shown me that the code is there to be ignored.
The  code is the closest thing which we have to an anti-corruption policy  , if it is not enforced or  adhered to   corruption will rise, it appears that currently we    do not have corruption because we  have not defined it and we give those  reporting incidents such as this a brick wall to bang their heads against.
All I ask for is an independent investigation into  AWINZ  how it came to be, its legal existence  and   MAFs role   in allowing  this  fictional organisation to  exist and to continue to exist even after   a most revealing audit which confirmed    my claims and should have  set off alarm bells.
I do not hold out much hope   the mere fact that ringing the state services commission and no one knowing who to report this to   does not inspire me.   I can only guess that the state services commission too will simply ignore this. That is why I will in the interest of transparency post this on my blog site.
Yours sincerely
the following reply was received   from MAF  Mr Mc Nee   reply 25 october 11
Prior to this I received a letter    Which Mr Wells had written to  MAF    this is well worth reading letter from trustees
ToMr Mc Nee
And to  the members of NEAC and NAWAC , senior management MAF and Ministers
I am in receipt of your letter dated 25 October 2011  and I thank you for your reply( attached )  I also refer to the letter written by Mr Wells on behalf of the   the trustees of AWINZ
I refer specifically to the last paragraph of your letter which states.  "On the basis of my review I am satisfied that MAF has followed a proper process in all of its dealings with you and has acted with the professionalism that I expect from public servants. The audit into AWINZ found no evidence of any dishonest activity."
I Have attached  two corruption tool kits  one is  addressed to legislators, public officials, media, NGOs, business circles and civil society at large.at large By the Office of the Co-ordinator for Economic and Environmental  the other  form the  United nations addressed  to PROSECUTORS AND INVESTIGATORS Activities, there are many other publications   available from the UN  the OECD  world bank  etc.  I will refer to them as Document 1  and  document 2  respectively.
World wide  Corruption is an issue, except in New Zealand   we are immune from it as we simply ignore it and we have the statistics to prove it.
Document 1 .13738
On page 5 of the document there is reference to state capture "This occurs when organized crime groups and oligarchs infiltrate government affairs or corrupt public officials use their positions to finance lucrative businesses.
 Document 2 .Handbook
Page 23 CORRUPTION DEFINED  "The working definitions presently in vogue are variations of "the misuse of a  public or private position for direct or indirect personal gain".
"Grand corruption" is an expression used to describe corruption that pervades the highest levels of government, engendering major abuses of power. A broad erosion of the rule of law, economic stability and confidence in good governance quickly follow. Sometimes it is referred to as "state capture", which is where external interests illegally distort the highest levels of a political system to private ends."
I note that the audit conducted in 2006    had  pre-determined Parameters  being
The MAF criteria outlined the requirements to be met in the following areas:
• organisational management structures and internal controls
• workable and effective accountabilities
• policies and procedures to cover operations and management
• communication and coordination processes
• processes for monitoring and evaluation of work and management
• robust and transparent financial accounting systems
• planning for medium term financial robustness; and ,
• control over conflicts of interest.
 Additionally the  Audit  did not look at  the organisation structure   and only looked at the approved Organisation.
The audit would therefore not have found any fraud or corruption as the   fraud and corruption can only be found by looking outside the parameters.
Being.
State capture
Mr Wells wrote and advised on the   animal welfare legislation which he  intended to facilitate  the business plan  for  a Territorial animal welfare authority  , he  also advised MAF on  the  legislation .
Fraud
Once the legislation passed Mr Wells  made a fraudulent application for approved status  in the name of the animal welfare institute of New Zealand   – I say it is fraudulent because no such organisation existed  and Mr Wells gave repeated  assurances  that the organisation  existed.     In my honest opinion that is fraud .       MAF simply asked him to  provide documents,  they never checked.In my opinion That is worse than employing a former  Olympic  bob sled  team member
Mr Wells undertook prosecutions  under the animal welfare act and banked funds into a bank account    called the Animal Welfare Institute of New Zealand  when  no such organisation existed. He was the only person to operate this account.  And the funds   were entirely within his control as confirmed by your audit.
The specific crimes act offence of Fraud   is to use a document for pecuniary advantage   It is clear that Mr Wells repeatedly supplied false documentation to  MAF and the minister  and   since the  funds were entirely within his control there can be no dispute that   he made a pecuniary advantage through the "approved organisation"
Further corruption  which  MAF is a party to   
MAF Was aware that Mr Wells was operating AWINZ from council premises  and  By the  fact that Mr  Beyvel and  Mellor  were both named as referees for  the application .
Your audit picked up on the conflict of interest  , and  you seemingly condoned it by allowing AWINZ to continue to  be an approved  organization.
In the  approval process MAF was happy to accept  documents from   Tom Didovich  the manager of dog and stock control   as evidence of approval  from the council . I have yet to find documentation where the council have confirmed that they would   extend   dog and stock control to extend to  animal welfare and allow their staff to be used  in a " voluntary capacity"   and rent the facilities out  for $1 per year to AWINZ.
Fraud thrives  where there is  extreme trust  and he trust is abused.  Basically Mr wells has been able to assert anything and   no one checked. Mr Wells worked closely with  MAF     and was simply taken on his word.
Had MAF checked  event he  simple existence of AWINZ  I would have  been spared  five years of hell.
As a whistle blower  I would have had protection   if New Zealand had ratified the Un convention against corruption   but   instead everyone has simply stomped over me  because  to hide the whole issue   would   make it go away and it won't interfere with any ones retirement plans.
This is not about you  or me.. this is about Corruption in New  Zealand and the blind eye that is turned to it and the cover up  that we instigate  to keep our  clean green image.
By virtue of   the official information act    could you please   provide  .
 all documents relating to the review  which you undertook   including any  documents in which you report your findings.
 any  anti-corruption policies MAF  has  particularly pertaining to    investigations  and  audits
 procedure documents which  outline  the verification process adopted for ensuring that  MAF Trades with real entities as opposed to fictional names.
 Documents outlining the procedures  which are available to the public when they are questioning  the existence of an approved organisation
 Documents which relate to procedures  for the   protection of whistle-blowers  and  manner of dealing with Whistle-blowers.
 Policies  with regards to  Cronyism ( page 33  document 1) and management of conflict of interest
 Policies for investigation of complaints, In particular  covering  aspects which would   explain  why  I was  investigated in depth  for allegedly passing myself off as a MAF officer ( a complaint made by persons  who are  now convicted fraudsters)  and  why a similar investigation was not  conducted into the  existence of AWINZ .
 A copy of all correspondence to  Mr wells and any of  the alleged trustees Of AWINZ   with regards to withholding the audit report  from me.
 Documents which  prove  or show   that you have investigated and were satisfied that  tom Didovich, Wyn Hoadley , Graeme Coutts and Neil wells were  together the approved organisation.
I look forward to hearing   from you  this    is now posted on transparency .net.nz
Regards
Grace Haden
VeriSure
Because truth matters
Phone (09) 520 1815
mobile 027 286 8239
visit us at  www.verisure.co.nz
From: Grace Haden [mailto:grace@verisure.co.nz]
Sent: Wednesday, 14 September 2011 4:10 p.m.
To: 'vwilliams@xtra.co.nz'; 'karen.booth@pfizer.com'; 'martin.kennedy@otago.ac.nz'; 'scobie@wronz.org.nz'; 'chbvets@xtra.co.nz'; 'dnicolson@fedfarm.org.nz'; 'barbara@nicholas.net.nz'; 'bwills@fedfarm.org.nz'; 'CowanP@LandcareResearch.co.nz'; 'Morgand@LandcareResearch.co.nz'; 'hiltonc@agfirst.co.nz'; 'Kathryn.Bicknell@lincoln.ac.nz'; 'j.hellstrom@unimelb.edu.au'; 'wspa@wspa.org.nz'; 'peter.larsen@otago.ac.nz'; 'd.j.mellor@massey.ac.nz'
Cc: d.carter@ministers.govt.nz; 'Wayne.McNee@maf.govt.nz'; 'Paul.Stocks@maf.govt.nz'; 'Carol.Barnao@maf.govt.nz'; 'Andrew.Coleman@maf.govt.nz'; j.key@ministers.govt.nz; r.hide@ministers.govt.nz; 'Ben.Dalton@maf.govt.nz'
Subject: Corruption In MAF.. will you hide it or expose it
Documents referred to
maf cover letter  ,
audit report
Teritorial authority Animal welfare services
Fraudulent application for approved status
 To the members of NEAC and NAWAC , senior management MAF and Ministers
I am writing to all of  you with regards to my  concerns  that there appear to be corrupt practices  within MAF.
In 2006  I questioned the existence of the  Animal Welfare institute of New Zealand ( AWINZ ) ,  it is an approved organisation under the animal welfare  act. And has the same status and powers as the RNZSPCA.
What is significant under the act is that penalties can be up to $250,000  and  by virtue of section 171   they are payable to the approved organisation which undertook the prosecution.( this provides opportunity  for fraud )
AWINZ is what I believe to be the perfect fraud-   but instead of  the authorities  dealing  with it I was taken to court on a private prosecution By Neil Wells and Wyn Hoadley   on trumped up charges and   defamation.
5 years of court battles later It has cost me my 23 year marriage  and about $200,000 not to mention the damage to my business and my personal reputation and  my family.. forget about cruelty to animals this  has been a total assault on my family.
Effectively there is still $200,000 in  court costs and damages to   be paid , this   for a   court proceedings where I was denied a  hearing on the facts, I was effectively  sentenced without  being found  guilty first. .. but that is beside the point    on what I am approaching you  for.
AWINZ was the brain child of Neil Wells
Neil Wells and Bob Harvey worked  together  in 1974  in advertising   their campaign saw the Kirk Govt into power.
Wells was  director  RNZSPCA   and later  became involved with the various  animal welfare advisory groups and wrote  many of the codes.
He came up with the idea to set up  a territorial animal welfare service  where by dog and stock  control   operated by councils would be given extended  powers  to   become  animal welfare officers.
He  worked  with Bob Harvey    and set this up In Waitakere as a  trial.
He then wrote the No 1  Bill for the  animal welfare act to facilitate his business plan  by introducing    the approved organisation status.
He became the  independent advisor to the select committee   in the time leading up to the bill becoming law.
When the bill was  passed  but before the act became law  he made an application   for approved status for AWINZ , claiming that AWINZ was a trust and that it was in the process of being registered under the charitable trust act 1957 .. the reality was that  no one else ever signed or showed any evidence that he could make this application  in their names.
In 2006 I was approached by an AWINZ animal welfare officer  and  who was also  a council employee.  She was concerned   that she had to  volunteer her  council paid time to  AWINZ and prioritise animal welfare  jobs over dog control  work.
I  found that the logos for AWINZ and for the  animal welfare at Waitakere city council where Mr wells   now worked as manager  were deceptively similar and he was running fundraising campaigns using the  logo  sending out donation requests with the   dog registration,  he further claimed that AWINZ was a charity when it was not.
With others we had formed a trust called the  animal welfare institute of New Zealand and  had legally  registered it.  Neil Wells now finding himself caught out needed the name to cover up and  took legal action against me   for passing off, breach of fair trade and   defamation, the object at all times was to intimidate me  and force the release of name.
I  have evidence that he  committed perjury in court and misled the court, none of this apparently matter in NZ  but this is not an issue for  you .
Due to the questions I had raised AWINZ was audited   late 2008   and   in July 2009  the audit report published. ( as attached )
As a result of tis audit  AWINZ  chose to   relinquish its approved status  but despite this continued to operate until December 2010  when I  drew the ministers attention to the fact that  it was still operating.
AWINZ is now no longer an approved organisation .
The conflict  of interest for Mr wells was
 He was manager  dog and sock control Waitakere.
He had signed an MOU  with MAF for AWINZ
He had signed an Mou   for AWINZ with Waitakere dog and stock control  with the previous manager.
He was  therefore now  both parties to this MOU.
He used the staff  under his control for    AWINZ
They used the council infrastructure (  he therefore had no over heads )
They reported an animal welfare offence to  Him as manager Animal  welfare
He would pass this to  himself as AWINZ
He would pass it to himself as Barrister
The money would  come in   and  he banked this into an account only he  had control of.
What is of further concern is that MAF   have gone all out to protect  Mr Wells.
I have   evidence that  he has a long term   relationship  with David Bayvel ( the writer of the letter ) and Barry O'Neil   who is the director  referred to in the letter.  Refer  attached document  where he   acknowledges  long term relationships  11 years ago  with   Peter O'Hara, John Hellstrom ,Barry O' Neil  and David Bayvel.  Mr wells claims in a  cv which can be located on line http://kaimanawa.homestead.com/ContactUs.html  that he was
1984– 1995          Member, National Animal Ethics Advisory Committee.
1989– 1998          Member, Animal Welfare Advisory Committee
Wyn Hoadley was  of course similarly involved  and was  chair  of the NAEAC
I was further investigated by MAF biosecurity in 2006 on another matter where  I was investigating a  non-existent liquidator and director, the company involved  had a transitional  facilities licence.  I happen to refer t the documents and  was accused of passing myself off as a MAF officer.
A colleague   who  assisted me   by taking over the name Animal welfare  Institute of New Zealand, had his herd of Manchurian Seika Deer confiscated out of the blue.
The reason I am writing to you all is that   this case will impact on the credibility of    MAF and the related  animal  advisory  boards  unless someone is  proactive enough to  say enough is enough  let's have a good look at what is going on.
5 years of this I have had enough  the report speaks for itself   why  was nothing  done after  this audit report was released… why is MAF continuing to protect   Mr wells.. its  time to decide if you are facilitating fraud  or acting in  the best interest of  the public.
AWINZ never existed.. it was only ever Mr Wells   trading as AWINZ and because I pointed it out I have been crucified.
We  desperately need an independent commission  against corruption and this case proves it. Those who are supposed to guard the standards  don't.
I  doubt  that any one of you will act   so in the interest of transparency this will be posted on anticorruption.co.nz.
Regards
Grace Haden
VeriSure
Because truth matters
Phone (09) 520 1815
mobile 027 286 8239
visit us at  www.verisure.co.nz
We refer to my posts below re Jonathon Mann   and Dr Gerald Waters.
We have received a letter from their lawyers  to which, in the interest of transparency, we reply to as follows.
Open letter to  Alan Ringwood
Thank you for your letter dated 22 September. alan ringwood letter
We note that you state it is not for publication. At transparency we act in an open  and transparent manner  and   we do not  do confidential deals as in our opinion  this encourages corruption..
If you believe there is some legal reason why the letter cannot be published please advise us of the act and section and we will consider   that.
You state that you  act for  IHO Limited ("IHO") and for its directors Dr Gerald Waters and Elizabeth Pillinger and  for Mr Jonathon Mann, we  wish to draw your attention to the following
IHO Limited has one shareholder IHO Holdings Limited
You will notice that on the share  picture  the large  dark area is the ownership of EGMONT TRUSTEES JMIHO LIMITED  we have it on good  authority that  these shares are owned by Jonathon Mann
Mr Mann is a disqualified director  and has in the past few weeks  either entered a plea of guilty or been found guilty of running a company while disqualified.
The  company HQ PHYSIOLOGY LIMITED which is now in liquidation  , marketed the Fix product .
The product was masterminded by Mann and when the company was wound up he got his flat mate Dr Gerald Waters and his new girlfriend Elizabeth Pillinger to become directors.
Our  investigations reveal this is a common MO  ( modus operandi ) of Mr. Mann  who  then runs the company  in the background. So any one dealing with  IHO is actually dealing  with Mr Mann  and  since he is a con artist  this is a fact that    people may wish to  consider  when becoming involved.
It concerns us that you  claim that the web site is defamatory ,We note that you claim to be a defamation lawyer . As a defamation lawyer you will also be aware that  truth is never defamatory   and that honest opinion  is a defence. Truth   Honest opinion    Honest opinion where corrupt motive attributed to plaintiff.
We can assure you that what we have written is truthful    however if you have evidence to the contrary I hope that you  can supply that  to us  and we will consider  it.
We also draw your attention to section 25, Your clients have been aware of the web site for  some time now   and they are well outside the 5 day period , I can make the  copy of the defamatory post    by Dr Gerald Waters  available to you   should you require it.
You also complain about the breach of copy right perhaps you need to take that up with Food town as the photo is mirrored from their site.
You allege that we suggest that the fix product is a scam , could you please point out where  we have  made that allegation   as in  reading our site we  believe that it makes it quite clear  that  was advise  caution for anyone buying  in to any  product promoted by  Jonathon Mann and he has been promoting FIX as a healing agent.
We note that its trade marked as a pharmaceutical and medicinal preparations, to that end  could you please provide  the evidence  that it is  licensed accordingly .( Trade Mark Number (210) 812005)  If we do not hear  we will  presume that it is not  licensed and will  ensure that appropriate action  for the protection of the public, is taken .
We do note that it is not listed on the med safe  web site   could you  please advise why it is not listed. If not is  a  Pharmaceutical product   is the trademark under that category not misleading?
We also  appreciate that you claim FIX  is natural,   just because something is natural does not  infer that it is  good for you  and does not make it a medicine.
Arsenic is  natural. It kills!

As to the comments of Dr  Waters, when a  medical  doctor  , specialising in renal makes  a public statement  with regards to a  person he has not examined  and calls them "sociopathic" , then we think that this  is serious enough to  bring to the attention  of the  medical profession, especially when he uses the hospital board computers to post this   comment ( which has been  moderated  as we will not be part of any defamation )
Sociopath in our interpretation  is "a person, as a psychopathic personality, whose behaviour is antisocial and who lacks a sense of moral responsibility or social conscience"  further interpretations are found here
The complaint we have lodged with regards to  Dr Waters Action has no  doubt sparked this knee jerk reaction, He is a health professional  who is working with a convicted fraudster who has  passed himself off as a health professional. We  would have thought  that Doctors should not be seen to condone this  action and should distance themselves from it.
We do not have a campaign against Mr Mann, our desire is to have an open and transparent society where people can openly warn each other of scams and scamsters , so that  we can reduce  the number of victims.
With regards to the Verisure site
Con  is short for convicted and  confidence  , there can be no doubt that Mr Mann is a convict, ""a person found guilty of a crime and sentenced by a court"   and that he has  used confidence trickery to make others believe that he had  qualifications which he did not possess.
The  truth Hurts.  So when people act  with integrity they can only be portrayed with integrity, when   they choose to act   in  a contrary manner  we have the right of freedom of speech  and the right to warn others.
We have no intention of damaging the IHO business our intention is to  ensure that anyone who deals with Mr Mann and his  companies  do so  with eyes open.
We are  happy to alter  or remove any material from the sites  if  you provide the evidence which shows that  we are  wrong  .
Please be advised that any response will be published in the interest of transparency.
Today two separate blogs  have had  threats and defamatory comments posted on them   by Dr Gerald Waters  who saw  fit to send  these emails from the Waikato district health boards servers.
The comments have been edited  by the respective blog administrators. The  emails in each case were from gerald.waters@gmail.com  , the fact that they were sent through the  Hospital servers proves to us that they were sent by him as  we  have established that he works there.
Now we have received even further  threats  which  are on this PDF Re_ Blog update in which he is now claiming to have been defamed  we have asked him how he feels that he is defamed  and will make   adjustments if that is the case  but   we have done our research and  have  done no more than present facts.
We have to question  Why a medical doctor  is seeking to protect  a man who has been convicted of no less than 17  counts of misrepresenting himself as an osteopath and physiotherapist and carrying out treatment on unsuspecting patients around Auckland.
Dr Waters  who  is jumping to dangerous conclusion with regards to the administrators of the blog,  practises medicine under supervision in the Internal Medicine training programme in Waikato hospital.
He is so bold as to deny   that events he  was not part of to be untrue  when those who run the blog  have  first hand and personal experience of Mr Manns tactics.
He is intricately connected with Jonathon Mann  as can be seen by the address he has used in the company registrations  for  the product which he markets for Mann through IHO LIMITED which has one share holder IHO HOLDINGS LIMITED for which Waters  updates the share holders details  including the entry which transfered Shares into his name
We believe that  Dr Gerald waters  has crossed the line in   protecting and supporting a con Mann and calling his victims  sociopaths and fraudsters .
to us this is an  ethical issue  , one which appears to be a case in which a doctor is condoning  unlawful actions  and  wishing to   silence those who seek to warn  others  with regards to the modus operandi of Mann.
The NZ bill of rights  grants us freedom of expression   no doctor should ever threaten any one with police action for attempting to spare others the  agony of being conned.
Registration Information for Waters, Gerald Philip
Name

Waters, Gerald Philip

Qualifications

MB ChB 2000 Otago

District

Hamilton

Scope of Practice

General
Dr Waters practises medicine under supervision in the Internal Medicine training programme.

Practising Certificate

From 1 March 2011 to 29 February 2012

Conditions

None

General Scope

7 December 2001

Provisional Scope

1 December 2000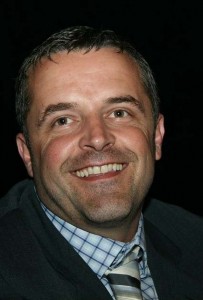 A  victim of a scam run by Jonathon Steven Mann was  approached  by not one  but several other persons who have  also been  scammed by him.
She saw the  devastation this man has caused in  their lives  and recalls the damage this it did to her own , she knew how  cleverly  she had been played  and there was no  concrete proof   which the police   would    act on   yet  there she was like others     thousands spent , empty promises  and  the  overwhelming feeling of betrayal.
So being a public spirited person   this victim thought that enough was enough   and started a blog so that others could be   forewarned only to find that Jonathon Steven Mann had moved swiftly to have the blog taken down.
People have a right to know who is out there scamming    so transparency  New Zealand  is   getting  behind the project.
Jonathon Steven Mann came out from the UK in about 2002, there are unconfirmed   reports of convictions in his alias  Jonathon Macdonald .
We have located  a judgement  which relates to  fraudulent activities  of  Jonathon Mann IN THE COURT OF APPEAL OF NEW ZEALAND
And now there  are  see three newspaper items  with regards to his latest escapades.
We believe that he is currently before the court on charges of running a  business while disqualified  for  running   the company  HQ PHYSIOLOGY LIMITED.
This company    through Mann     developed a cream  called FIX   ,  this is now being marketed by IHO Limited  owned by  IHO HOLDINGS LIMITED which is  being operated  By Dr Gerald Waters   who was Manns former  Flat mate   and  also By Manns current girlfriend Elizabeth Anne PILLINGER
Both companies were  originally set up  by Colin GREEN on  behalf of Jonathon Mann. Green  is  a photographer in the UK and a relative of Mann  . 
There is a Company in the UK  IHO FIX (UK) LIMITED   which is run from the same town as Green lives in .
green acknowledges his connection in his linked in profile Colin Green _ LinkedIn
Inquiries  have been made with the manufacture of the product  Fix which is a New Zealand based company called Jaychem. And is sold in the UK and   promoted through  foodtown.
Our investigations reveal that Mr Mann has posed as a biochemist in the past. We believe that he developed the product  in conjunction with Jaychem.
We have expressed our concerns  to Jaychem   who   despite the fact that they have a vested interest,  have assured us that they stand by the product and endorse it .
Jonathan Mann has been approaching various people  to  invest in this product .
We recommend  independent  testing of the product before  any one invests.
Many people  invest time ,  services   in return for shares   in IHO Holdings  Limited of which Mann is the major share holder through  EGMONT TRUSTEES JMIHO LIMITED
We can only advise caution  based on  our findings as set out  above and the verbal evidence that we  have collected from  many more  who have been scammed by  Jonathon Mann  such as  represented by this  report. jonathon-mann-and-the-dentalman-book 
the full book is available at http://youtu.be/apnuyB5busk
With regards to the    incident listed on Credit Consultants Debt Services scam ,   and  the   post on transparency Bullies won't get a Retraction Notice ,  we have now  gone a further step.
Rather than supplying  any evidence  we send a lawyers letter.  I  have found int he past that this is a typical defensive move  and there is much to be learned from the  language which the lawyers use and the manner in which  events and facts are twisted.
The letter I received  was from Jaesen Sumner  of Ford SUMNER  the letter  can be found here Credit Consultants reply via Lawyer
By way of open letter to Mr Sumner I   reply as follows
Dear Jaesen
Thank you for your   reply , I suspect that there are a few things your client has  not told you or   perhaps in your haste you have not had time to research.
I will go though your   letter paragraph by paragraph so  that you can be certain to address each point
"We act for Credit Consultants Group NZ Limited and have been instructed with regard to a number of statements which concern our client made by you on your websites www.verisure.co.nz and www.transparency.net.nz."
Jaesen Could you please advise
How Credit Consultants Group NZ Limited and provide proof  of   their involvement
What statements I have made  with regards to  Credit Consultants Group NZ Limited.
"Specifically, on 30 July 2011, you made a number of allegations regarding the legal existence of our client, the legitimacy of their business and the operation of their website and phone system."
3.   I have never made any statements  with regards to the legal existence of  Credit Consultants Group NZ Limited .I have no doubt  that your  client exists  and is legitimate  however  I  have had no evidence  that  " your client"  is  trading in any name  or that  Credit consultants Debt services  which is an undefined set of words and not identifiable as being any  legal person,  and/ or is a name which  your client uses . . Please advise why you believe that I have made statements with regards to your client Credit Consultants Group NZ Limited
4,   Further if you insist that your client is    Credit consultant's debt services   why is it using a    name other than its own legal name and hiding behind anonymity  in   letters such as the one  that was sent to me in the name  of Credit consultant's debt services    only
Our client has subsequently provided a full response to your allegations, demonstrating them to be false and requesting that the offending allegations be removed and an apology be issued.
 5. I received an email from   someone  who  purported to be  acting for  Credit Consultants Group NZ Limited  and  linked to  a web site  owned by  "Credit consultants "    who give their address as  3-9 church street  wellington    which is not an address  which is shown  on the registry as being an address for your client. Please advise  how this web site is connected to your client  and how anyone  would be able to identify thee true identity of the  registered owner  given that the web site  has been  down more often than  it has been up  in the  last  days .
6. Please further advise why some one should  apologise for questioning the lack of transparency   and for speaking and expressing the truth.
7. I have served in the police for  15 years  and have worked as a PI  for  8    what makes you think that I am a kind of person who  will simply accept the uncorroborated  word of any one,  if you wish me to believe you please provide evidence and answers which make sense.  This is the second  "do as  we tell you or we will sue you  " letter – that is  in my opinion bullying and   now harassment.
" You have refused to comply with this request and have posted our client's response to www.transparency.net.nz, accusing our client of bullying and threatening behaviour."
8. My statements were "Giving  a full  28 minutes  to    jump  to attention is what in my book is called bullying "  and  "And  You are now making threats   to me   because I received    a letter which  I considered to be   an anonymous bullying demand."   Please tell me  why my opinion  is  wrong  ?
9.   and  why   being told  that if I don't  comply with he  demands within 28  minutes legal action will be taken  is not considered a threat?  I take it to be a threat  .
"Our client has operated under the trading name "Credit Consultants Debt Services" for a number of years."
10.   Could you please provide evidence of this statement.. saying something  does not make things true.
11. Please  refer to the status of Credit Consultants Debt Services NZ Limited on the  companies office  CREDIT CONSULTANTS DEBT SERVICES NZ LIMITED (866101) Struck off NZ Limited Company     I know  what struck off means , It means that it no longer exists , its like a person dying  .   It amalgamated with other companies   and  became a part of another company  , it did not keep   an independent or any existence of its own. Please tell me if I have got this wrong.
" While our client appreciates your desire for transparency in business dealings, the allegations that you have made and published are incorrect  and appear to be designed to cause our client commercial and reputational damage.  "
 12 I can assure you   that the  only questions I have raised are with regards  to openness and transparency , if your client   is a legitimate  debt recovery agency    why
a.Did Telstra clear not write to me to say that he debt was being passed to them  (aside from the fact that  there is no  debt
b. Could your client not have disclosed the  legal name behind the so called trading name and choose to hide behind anonymity like a scammer would.
c.   Why threats  of legal action   rather than providing  evidence of the facts and a nice letter explaining  a possible slip up?
13.  Could you please advise if you have considered the    fact that this looks  so much like a scam  that some one  could easily adopt it and cheat people  from their hard eared cash, people have the  right to know who they are dealing with   because   scammers use the  veil of secrecy which your client  appears to condone for  its  practices.   In other words  if  I owe you money  and Trevor Blogs  sends me a demand letter saying Pay me instead of you    is that  acceptable ?   How  am  I supposed to know  that Telstra clear considered my  account unsettled  and how was I supposed to know that   your client using an undefined name had a right to collect it ( if it was still outstanding )
14    My comments are not malicious   , they are fair comment   please advise  why you think they are malicious  considering  that I still have not had any evidence that the letter  sent  by the fictional Credit Consultants Debt Services   was in fact sent to me  by  the legal entity  Credit Consultants Group NZ Limited
15 I would like to further know  why you think that the public has no  right to transparency and the right to know  which legal entity is pursuing them for   money.
By denying transparency and accountability you are condoning corruption and fraud.  In all  matters, the public has a right to be informed , if your client does not like bad press they could act ethically and put their name to any demand letter and  supply evidence to prove the debt.
On that point  the evidence of my debt and communications from Telstra clear to  your so called client   has not been provided   and until that evidence  is provided your argument is hollow. I also would  like to know  why the demand letter was  sent out in a  unidentifiable name  rather than the  companies legal name.
I do not consider that  my posts are offending,  They   provide information and protection  to the  public  and informs them of   what they have a right to  know.
I have now  had two unlawful  threats  made against me   by your clients,  one  from Mr Foster and one from  you  each  threatening    legal action  when    you have not  disclosed any  offense or  transgression which   I may have committed. I invite you  to look at the  harassment  act.
I cannot remove material with regards  to your client from  my sites  as  I have not written about your clients  although you are now  setting me up  in a manner  akin to  entrapment. I think readers are astute enough to see what is happening.
We have freedom of speech and I defend it vigorously   .
I wish to point out that the PDF links which Mr Foster  had on his document   did not open and  He will need to send the files as my privacy request  has not been addressed  and I would still like to know    what legislation      your  client purportedly works under  and if they are    licensed  under the   Private Security Personnel and Private Investigators Act 2010.  I think section 5  of the act warrants looking at    and therefore request  that you advise  what  the  number is of the COA of the person I  was approached by and what number the license is of    your client.
If you believe your client does not  need to be licensed please advise me of the reasoning     if it makes sense it will prevent me from making a complaint to the  authority.
I will reassess   the situation when evidence  and  replies as requested of both you and Mr Foster   has been provided.
In the meantime this is an open letter and  in the interest of transparency and  both   your letter and the reply will be posted on Transparency.net.nz
Regards
Grace Haden
update: the news item relating to this issue can be found  at this link
On My web site www.Verisure.co.nz  , I  posted a blog item  entitled Credit Consultants Debt Services scam ,
I have  since received the following reply from  a person purporting to represent  this non existent  entity. Credit Consultants reply to blog
As you may note  from that  email I have been  rather bluntly TOLD by Brent Foster "re-tract immediately this post and any follow up posts"
 Who  does this person think   he is ?
it appears that  he is an operations manager  who  may  suddenly   have realizes  that he   has rather stuffed up with his  paper work  and silence is therefore the best protection he can ask for or on the other hand  the  scammer who is trying to keep a scam alive.
If he is the operations manager as claimed then he is acting in a manner which unfortunately typical in New Zealand   .    Its all about keeping the business image pristine.
I have a theory that  business practice can be  kept squeaky clean by acting in an ethical manner  and sending out letters for debts which do not exist and through a company which does not exist  is in my opinion not ethical and I  am sure all  would agree.
In New Zealand we also  have such a thing as the Bill of rights   section 14 of the bill of rights   states  14 Freedom of expression
Everyone has the right to freedom of expression, including the freedom to seek, receive, and impart information and opinions of any kind in any form.
I have chosen to exercise that right  so Mr Foster, if he is a legitimate " operations manager "   is now wishing to  stop me from  expressing my honest opinion and  also any  future  honest opinions about an organisation which has no legal existence.
I would put money on the fact that the    name on the letter    J Francis  is fictitious as this is  the trend in these companies    taking real action behind a shield of anonymity. So how do I know that Mr. Foster is a real person or yet another virtual person in   " damage control "
I am extremely concerned that there are individual in this country who  have no legal standing    who  intimidate others into  compliance and  the events of today  just show  how it is done.
If you don't  know your rights  you don't have any.
I guess this  approach  today is no different  to   letter which was sent  to me last week    . How do I know that  this is not all part of the same scam and  that  this person purporting to be   Forester  is acting to protect the scam?
I have not been  given any evidence that Mr Foster  or any company are legitimately acting  for and on behalf of  telstra clear, I know that they are not  because  there simply is no debt.
Telstra clear ave not told me the sum is outstanding and that they are going to pass it on to some one for collection  ,  they cant  as the  account  was settled  nearly a month ago after  they lost the payments.
 In his letter Mr Foster claims that there  there are  "significant errors "let's examine them.
Fact 1
I have attempted to   open the   web address  given  and the same message  "The connection was reset"    continues to some up
Fact 2
he claims that  "Credit Consultants Debt Services is the Trading name for the legal entity Credit Consultants Group NZ Limited. " Says  who ?   Where is the evidence ?
I have searched the   intellectual property web site for trademarks  and the words "Credit Consultants Debt Services" are not  trade marked.
And yes I did find the amalgamation certificate  , the company which was once named " Credit Consultants Debt Services Limited "  amalgamated with others     and the company was  then struck off the register .   as this link will show  on the  7th February 2011.
When companies are struck off  they cease to exist.
The companies office allows for companies to   show the trading names etc alongside the   registration record  and as can be seen there is nothing .
Going back to the letter which I received.. there is nothing  to indicate in that letter that  this is
A trading name
A legal name
Anything to identify  who the  real person is.
Mr Foster  whoever  he is  ( and he is not a lawyer )   is now jumping up and down saying that the truth I have written  is slander.. How can anyone slander something which has no legal or  real   existence   and truth is never slander.
I  re confirm  that  at this time   Credit Consultants debt services    does not exist  and  has never  existed  as the only one which ever  existed  was  Credit Consultants debt services NZ limited    the subtle difference being that one has the letters NZ in them and  the other doesn't.
Fact 3
I never  said that the phone details were incorrect for Credit Consultants Group NZ Limited  because I never   discussed  that company   I only  discussed the letter which I have in  my possession  from Credit Consultants debt services.   I phoned  and I recorded my observations.
I have phoned the numbers again and after queuing for some time get told to leave your details.. very transparent .. great  way to  scam   you actually have no  idea of who you are  calling.
Now we get to the juicy part  the threat     firing an email off  at 4.32   claiming that   a retraction has  to  be sent  By   5 pm is rather  over the top  even if  Mr Foster is genuine.
Giving  a full  28 minutes  to    jump  to attention is what in my book is called bullying  especially  when
My original blog never mentioned the company which  Mr Foster  claims to represent.
The web site   did not work  and still does not work
 That I do not have a debt
That I  feel harassed by the    people who are demanding payment from me when  there is  no debt
That whoever was demanding money  from me was acting in a less than transparent manner   in that they could not be identified as to  the name of the legal entity.
Mr Foster  You are quite right  "You simply cannot make claims without the actual facts to back them up.  "
And  You are now making threats   to me   because I received    a letter which  I considered to be   an anonymous bullying demand.
I am happy to receive an apology  for your  un acceptable actions and full evidence of the legitimacy of your  action.
In fairness I will publish your apology  and any conclusive evidence you  may which to produce    on this blog.
Regards
Grace Haden
Open letter   to Graeme Coutts JP of Graeme Coutts and associates     and cc  for  Nuala Grove and Sarah Giltrap to note  as some of this applies to them as well
In the past week I have received  some interesting  documents from the law society, sent to them By Neil Wells   with regards to the trust  that you claim to be part of.
Since then I  have spoken to you and suggested that you  should be seeing your own lawyer  as   the  legal action which you instigated against me was in  your own name   and this will hold you personally liable  for the outcome.
I note that Your "trust" has used  some $130,000  of charitable funds to pursue me through the courts  . These funds were obtained  from Beauty with compassion and   this is misappropriation of charitable  funds .
My crime  was to question   the existence of  an approved organisation, set up pursuant to section 122 of  the animal welfare  act 2000   which operated from Waitakere city council through the attached document –  mou waitakere .  That meant that   it had law enforcement authority and public responsibility .
There has been considerable confusion brought about   by Mr Wells as to  who or what AWINZ is  . AWINZ happens to be the name of the approved organisation   and it also happens to  be the name of a trust which was set up later as a cover up using you  Nuala Grove and Sarah Giltrap
The biggest issue with the  2000 AWINZ trust is that   it had Mr Wells on it  and three   people  who  had no idea what was going on  , but their position and status in the community coupled with their impressive sounding names ( not my words  But Mr Didovich's ) leant an air of legitimacy to the farce.
I raised concerns with you  and with Mrs grove and Sarah Gltrap ,  But you have all  followed  blindly and unquestioningly  so I have a few questions to ask you .
I have linked  a number of documents   so let's start with the first two. You will notice that  two of  your  fellow trustees on the trustees deed 5 dec 2006  together are  the  only signatories  to  the    agreement   mou waitakere.which  was  between   AWINZ and  the dog and stock control at Waitakere city council and facilitated the use of  Waitakere  city council  staff    to volunteer their  council paid time   to derive an income for the trust which you claim to  belong to.
Strangely enough Mr Wells   who signed on behalf of AWINZ then went on to take over  the  council role of Mr Didovich   and Mr Didovich went on to become a trustee .Many  would say that this is a gross conflict of interest.
Mr Didovich  had supported Mr Wells  in the application for approved status   by writing to the minister  as though he was in depended from the matter didovich to maf north shore   and didovich to maf waitakere  and   then went out and collected the signatures of the  alleged trustees of this  trust deed .
If you now  look at the document mou MAF,  you will see that it places  legal obligations on AWINZ.    Had you not thought that it is strange that   all these obligations were fulfilled  By Mr Wells alone  without you , Sarah or Nuala playing a supporting role.
When I  questioned you in court with regards to the animal welfare officers  you didn't even know what I was talking about. Nuala Grove is adamant that the  trust  did not have law enforcement powers  yet  Mr Wells  was busily prosecuting the public and banking the  funds which  came   back to AWINZ through   section 171 of the act,  into the bank account  which only he administered
Strange to that the income from prosecution does not show in the AWINZ MEETING MINUTES 10-05-06   and it is also strange that a supposed  law enforcement  trust had not met for nearly 2 years prior to this and by  its own statement on the minutes did not intend to meet again  until  nearly  18 months later .
I have to  question why a  trust meeting  was not called  when the  only person who was doing all the work  for AWINZ took on  the role  of manager dog and stock control.. why was the trust not worried about  this apparent   conflict  of interest from your own point of view? .  You being a JP and all should have ensured that there was some transparency and that would have  begun by   raising the issue in a meeting.
Too late now  can't create the documents   Mr Wells has set things in concrete besides I am a bit over the retrospective creation of documents  by you lot.
Don't you find that the AWINZ MEETING MINUTES 10-05-06   read rather  like a briefing ?  strange too that the  secretary Nula Grove  was  unaware that she had been   secretary  and now cant remember.  I note that the  minute were also typed by Waitakere council staff.. great way to keep your  trusts outgoings   down get the public to pay for  it .
I was on  a trust  with Neil Wells   in 2005 , the trust I was on  the Auckland air cadet trust (AACT ) ran  a building   , Mr Wells was  the chairman and  ran  things  very differently.   The trust was incorporated,  Trustees were  appointed according to the deed after they had been selected by the other trustees and voted on   which is very different to  the appointment of Wyn Hoadley  who was  chair designate a month and a half  before  the meeting.   a   and was appointed  pursuant to section  7.2(b) which is  section which does not appear in the original  trust deed, but  then the deed was missing was  found and went  missing again in 2007  but in    2008    by some miracle  we had two copies of the deed. Praise the Lord ! or  is that  praise modern reproductive technology ?
The  AACT  trust met  monthly, the trustees were signatories to the bank account and no one person had control, I was treasurer and could not  even have a pre signed cheque   yet in 2007 Neil Wells was still the only person operating the AWINZ bank accounts.
The AACT did not have  legislative powers or responsibilities  such as those shown in the mou MAF  which  wells signed as trustee.
If you signed the deed   why did  you not have a copy of it?   on the AACT Mr Wells ensured that all trustees had a copy of  the deed   and we  all ensured that the trust ran  according to the deed. – on that point why did  you say to me that there was no need to meet you were  not  that type of trust ? did  you not read the deed?   what do you think  " shall meet no less than 4 times" per year means how  bad can some ones maths be  ?Every 2 years is a long way off!
Graeme  did you really know what you were doing?  Did Sarah and Nuala know  which way was up?  or was  it just nice to have your name associated with little furry things?. Did you know that ignorance of the law is no excuse  and that by your ignorance you may well have facilitated  a crime?
Why did you not question  the lack of correspondence in  the 2 years  since the trust last met?  seems like I knew more about your trust than you do . Of particular is of interest is the  lord dowding  document.    Over $100,000  was obtained between the meetings,  I know the exact sum that was received do you ? surely the reference to the bank account in 2005 would have had some involvement of trustees?
Graeme   You are the only one who is connected with the old trust  deed and the new one, you play a pivotal role  , and I wonder how you had a quorum  for the decision to   take legal action against me  , there appears to be no consensus or discussion from the trustees.. I guess you were just obedient and  nodded  when Neil Wells told you to and you kept your  eyes closed .
All three of you  Sarah Giltrap, Nuala Grove and You Graeme Coutts  were prepared to tell lies to the world  by giving a false end title to the   Lord of the rings trilogy   in the name of AWINZ  s reported by the aha  what did you and your trustees  do when you saw the aha letter or is this the first time you are seeing it?
Did you not  think it strange that Tom Didovich  and Neil wells  were  joined at the hip on this venture, did you not think it strange that  Didovich  the manager you were going to contract to  was collecting  and witnessing the signatures  to the deed?didovich affidavit may 07
But what amuses me most of all is that you are a JP  and  you have not  got the slightest clue of   matters  which pertain to your own trust. It appears to me  (and this is my honest opinion many would agree)  that the three of you  were selected because apparently  you don't think  and  could be led by the nose.
Through your lawyer you  held out  that your trust  was the approved organisation, you instructed him   , apparently  you signed a document   which he had before he commenced  the proceedings.. surely  you must have had all the facts  before you  took me to court  and devastated my life and family?
Did you ever  ask your  lawyer Nick Wright  how  your trust came to be an approved organisation and exactly what that entailed? Statement of Claim
It is wake up time for you now   please  read the attached  documents   be aware of the damage you have caused  and   start acting responsibly  it may be your last chance  cant remain ignorant  for ever.
Ask  Neil  if you can look at the  minute book and see where you authorised   the use of the charitable funds  for the litigation and  ask him where you are indemnified. You may be in for a shock.
Graeme, this is mop up time    let's  see what we can do to sort out the damage.. I am sure you don't want to go through what I have had to go through  for the next 5 years .
The price I have had to pay  for blowing the whistle has been  far too high.  If you, a JP  had been  astute,   this would never have happened . You facilitated this   with your wilful blindness, your total neglect and ignorance of what it means to be a trustee  and an approved organisation.
You are a JP  you have obligations to the law   and to the public funds which   you have  misappropriated.( that is  a criminal matter )
You can no longer plead ignorance .  I have blind carbon copied    a significant number of people  who can bear witness to the fact that you are now fully informed , the same goes for Sarah Giltrap and Barrister Daniel Grove  who is  protecting his mother .
If you would  like  to meet  with me to discuss resolution  I would be willing to make that available to you even though you denied me the opportunity.
The same invitation is open to Sarah Giltrap and Nuala grove.
I will be posting this open letter on  www.Transparency.net.nz
Regards
Grace Haden